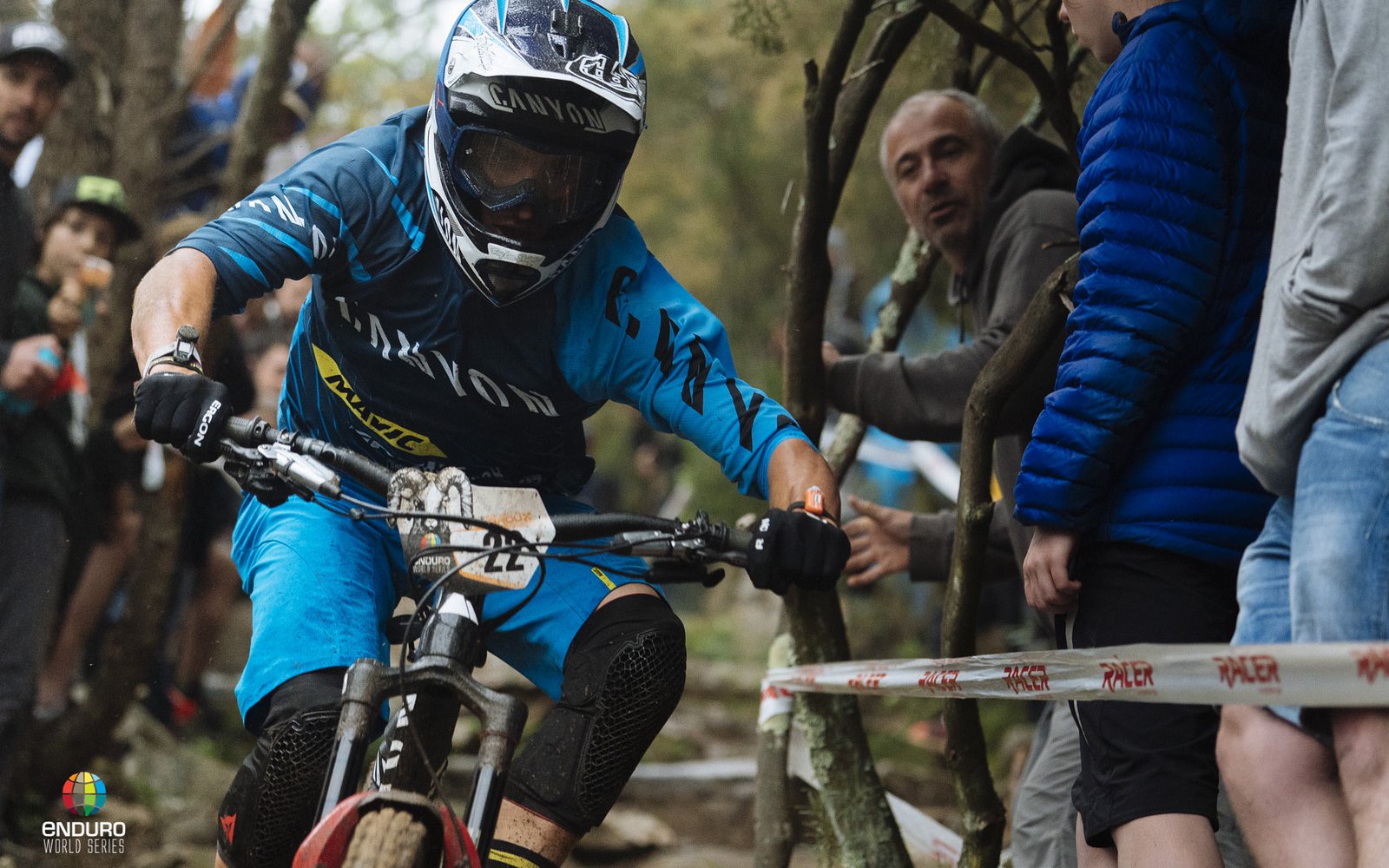 Race Results
Enduro World Series Montagnes Du Caroux
An incredible weekend of racing in France has seen Richie Rude back on the top step for the first time since Whistler 2016. The rain returned, making conditions tricky but Richie was able to hold his lead from day one and the overall. Young French pinner, Adrien Dailly had his best result of 2018 and is back at the familiar end of the results sheet with second-place while Matin Maes rode a strong race to round out the top three. Sam Hill was heard mentioning that he wasn't feeling it this weekend and chose to play it safe and salvage points in the overall. He finished the race with a sixth-place finish and retains his series lead. 
Men's Results:
Richie RUDE – 50:29.59

Adrien DAILLY – 50:35.38 (+0:05.79)

Martin MAES – 50:58.64 (+0:29.05)

Florian NICOLAI – 51:06.09 (+0:36.50)

Damien OTON – 51:13.76 (+0:44.17)

In the women's race, Cecil Ravanel continued her dominance, winning seven of the eight stages for the weekend. Caro Gehrig was nipping at her heels at the end of day one but couldn't hold on during the damp conditions of day two, sliding back to a fifth-place finish. Isabeau Courdurier made her way back to the familiar second place by the end of the race and Ines Thoma had her strongest result of 2018 with a third-place finish.  

Women's Results:
Cecile RAVANEL – 59:52.49

Isabeau COURDURIER – 62:38.53 (+2:46.04)

Ines THOMA – 62:57.84 (+3:05.35)

Melanie PUGIN – 63:08.07 (+3:15.58)

Caro GEHRIG – 63:29.96 (+3:37.47)

Full Results