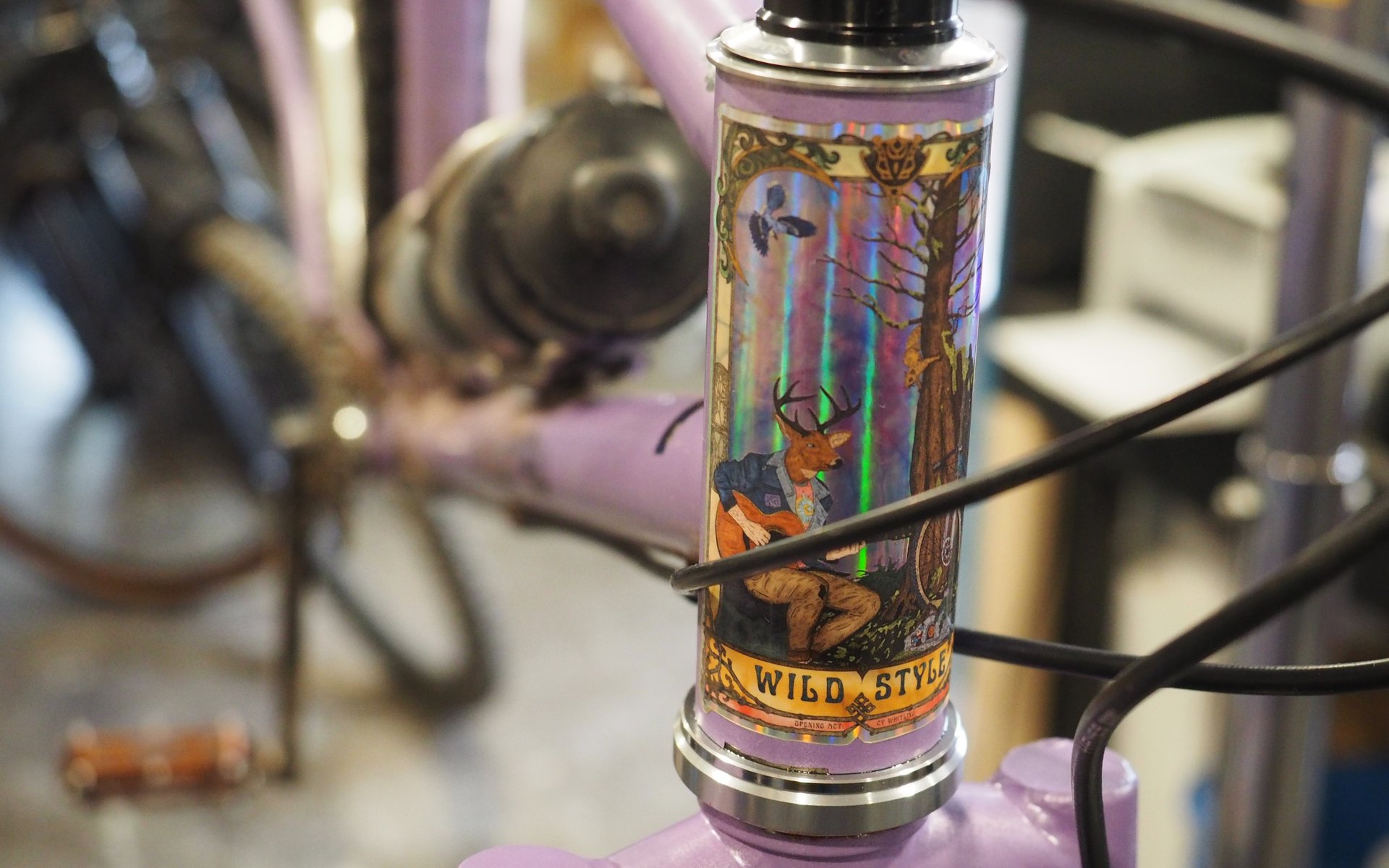 FIRST IMPRESSIONS REVIEW
Enduro Maxhit Stainless Steel Headset
Does It Matter?
Part of me wants to tell you this is the smoothest headset I've ever felt. I checked my headset multiple times to make certain it was actually tight-level smooth. Smoother than any headset on the market, with Enduro bearings or otherwise. I'm used to riding a premium headset - Chris King, Wolf Tooth, etc. - and this thing feels preternatural.
Part of me wants to tell you it's just a headset. Run a Cane Creek 40, change the bearings when they die, move on with life, and spend the money elsewhere. Can I justify the price of Maxhit? 100%, I love really nice things. Is it going to change your life? F*ck no, it's a headset, go ride your bike.
The rest of this piece is for folks who also love really nice things. Smooth things. Subtlety unique things. Stainless steel, guaranteed for life things. Beautifully serviceable things that even include spare seals in the box. It's a buy-once-cry-once-level product that will take years to amortize into a min-max level product for all but the harshest headset killers. Serial frame swappers probably need not apply.
A quick note here that there are only two versions of this headset by nature of requiring a stainless steel outer cup to act as the outer bearing race. These are the very common ZS44||ZS56 headset standard and the still-common-for-steel ZS44||EC44 headset standard.
Stainless Steel
Materials nerds will note that the all-440C stainless steel bearings and races that Enduro is using in their Maxhit headset, and which Chris King uses in their iconic headsets, are significantly softer than the high-chromium steel bearings and races present in the vast majority of headsets. Compared to the materials in their own ABEC-3 and ABEC-5 bearings Enduro says the materials in their Maxhit headsets are about 20% softer.
Enduro is confident they can guarantee these headsets for life for a few reasons. They're really easy to service for a shop or any home wrench who is comfortable removing their own fork. The ball bearings are comparatively massive thanks to the extra space from the headset cups acting as outer bearing races. And, most bearing failures are actually from deterioration rather than loads, corrosion rather than wear.
The keen-eyed nerd may have noticed that some of my photos are of a ZS56 lower cup whereas my custom rig clearly runs a ZS44||EC44 setup. My long-term, multi-year, plan is to test this headset in my Waltworks V2, but it's going away for a while for some major surgery so the Maxhit ZS44 upper assembly will be joining a used ZS56 lower assembly in a test frame for a few months.
Beyond talking about how great it looks, and how smooth it is, it's hard to say much about Enduro's claims on the Maxhit. With a yearly service, I have about a decade of hard use in my current Chris King headset, and I've also had great results with Wolf Tooth's Premium headsets - with Enduro stainless steel bearings. In the shop, it's also impossible to argue with the excellent results I've seen from Cane Creek 110 headsets, etc.
Also turning wrenches, I've sold a fair few Enduro stainless bearing upgrades for existing Cane Creek 40 and FSA headsets with great results. And, of course, I'll never argue with folks who would prefer to run a Cane Creek 40 and just replace bearings when they're hooped.
What's the min-max win? First of all, it depends on all the usual suspects. By incline or inclement weather, and simply hours on the bike, there are plenty of riders who can justify a fancy headset without any consideration of what colours it comes in. I can't talk about high-end headsets without having people tell me how many years they have on their bike's stock setup.
Stainless steel bearings and races, 90% filled with Enduro's high-quality waterproof grease, covered by their proprietary double-labyrinth seals and their guarantee for a lifetime of trouble-free, heavy-duty performance.
The Enduro Maxhit stainless steel headset looks fantastic, it's beyond smooth, it's uniquely assembled, and it has a promise of longevity that I'm looking forward to testing. The ZS44||EC44 version runs 140 USD and the ZS44||ZS56 version rings in at 120 USD. They're available now from your preferred local bike shop and direct from Enduro.