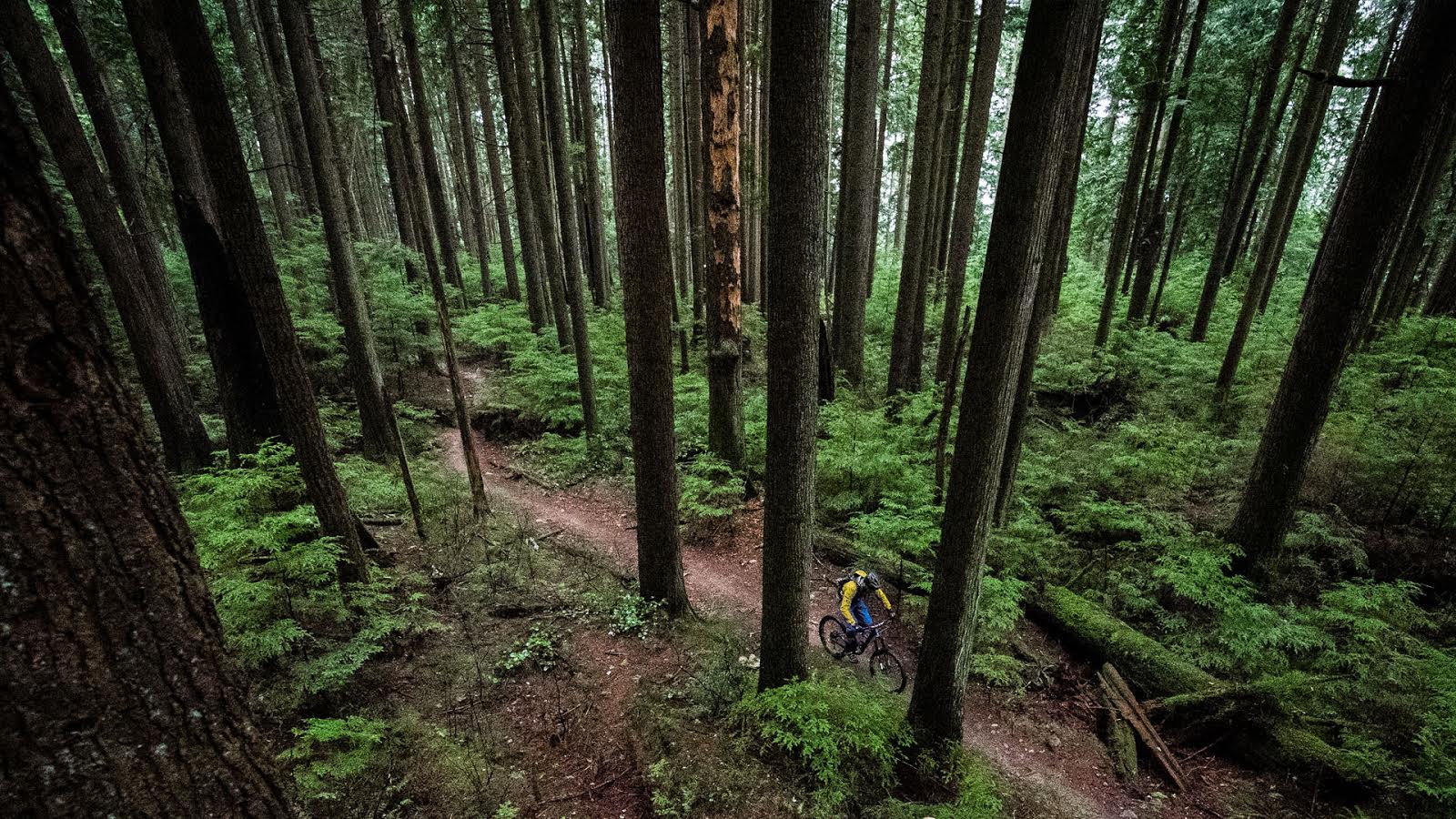 Adidas Evil Eye Evo Pro
Eyewear for riding bikes is a very personal thing. For dust and bright conditions protecting your eyes is a no-brainer, but when it's cooler and maybe even wet, it's a tougher decision. Condensation and water and much on your lenses can make protecting your eyes more pain than pleasure – but if you are serious about performance eyewear is pretty much essential.  If you like eye protection but prefer not to wear goggles, Adidas Eyewear has been thinking about you.
Europeans aren't yet sick of hearing Enduro(!) applied to everything from footwear to grips. And they aren't shy about saying they are heading out for an Enduro ride either. To me that sounds a lot like a mountain bike ride, but prepare to be corrected if you suggest such a thing to our trans Atlantic friends.
So it should come as no surprise to learn that Adidas Eyewear's new Evil Eye Evo Pro is aimed directly at the Enduro market. Many racers from all ranks wear goggles for Enduro racing (enduroing mockery for the half shell/gogg combo)  because of the consistent and reliable protection, but bubble eyes aren't always ideal. Who wants to wear a sauna on your face on a smoking hot day? And goggs aren't much good for the climb for similar reasons. So Adidas Eyewear came up with a solution that bridges the gap between shades and goggles.
The Evo has great wrap around protection. Like a goggle. It has a sweat bar up top with foam to absorb the salty drops that gravity wants to pull into your eyes. Like a goggle. It is adjustable for a better fit. You get the picture. Unlike most goggles the lenses are curved in every direction allowing a nice close to the face fit. The idea is that it's like a goggle in terms of performance – only not so hot and cumbersome.
Adidas has been pushing innovation in the cycling eyewear space for some time and mny of those advancements live on here. The temples can be rotated up and down to tune angle of the arms to your face. Similarly the nosepiece can be adjusted for the width of the bridge of your nose and the distance you like to have the lenses from your eyes.
Swapping lenses is quite easy. The logo at the temple slides back allowing you to pop the current lens out and a new one in.
The Evil Eye Evo Pro is nice and light which conspires with strategically placed 'Traction Grip' material at the contact points, to keep these glasses in place
I've been riding these specs for about a month now in just about every kind of weather. Field of vision is excellent with the large frame versions I've been using. Fog is the enemy of riding eye pieces but the generous ventilation does a nice job of clearing up condensation once you are moving. But, like most eye protection, they tend to fog up when you are stopped. I pull mine off when there is a break in the action and replace them just as things start rolling again.
The smaller frames fit my face a little better and make me look less like an alien, but I'm willing to pay that price for the larger lenses. The styling is good but the lines are spoiled by the the detachable sweat bar in the example I was given to test because of the contrasting colour, but other models have a colour matched bar.
For most of the riding I've been doing clear lenses have been the ticket. I've been pleased with the performance and I haven't reached for my goggles since I started testing these in November.
What will it cost to you to get laser sharp vision?  The Evil Eye Evo Pro is made in Austria and MSRP is €169 or $210 US. They are scheduled to be available in February 2015.
---
What do you look for in eyewear for riding or even Enduroing?