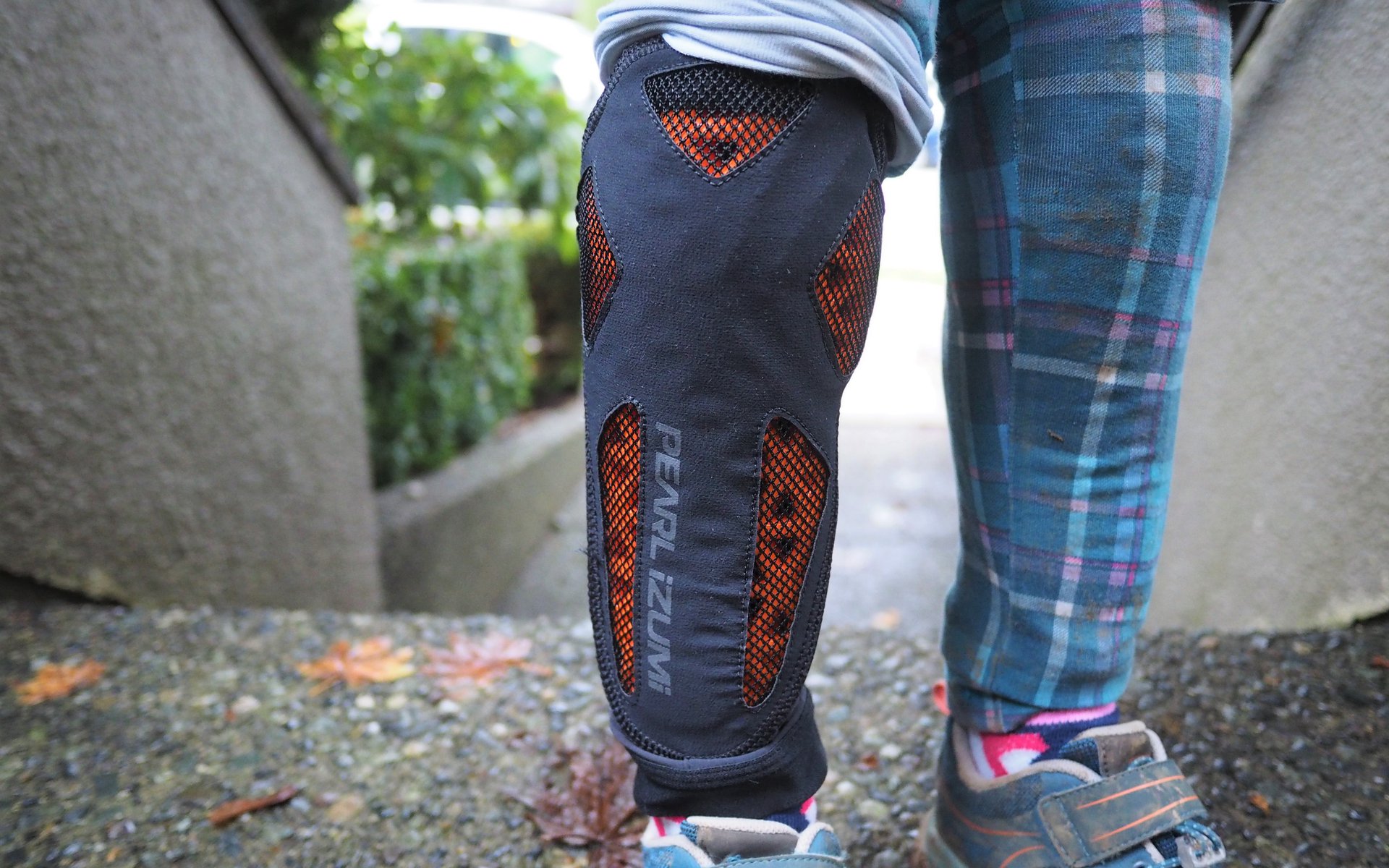 EDITORIAL | REVIEW
Elbow Pads can be the Best Leg Armour
What's On Your Radars?
This journey began with a pair of Chromag Radar pedals. My grom kept slipping her feet off her pedals and after looking at a plethora of cheaper options I decided the little Radars would be amortized over enough bikes to make them a worthwhile purchase. It was love at first contact and an immediate boost to her riding. An instant success brought crashing back to reality by the first vicious pedal bite.
Soccer shin pads were a cheap and easy cure for road and gravel riding but when the mountain biking bug really bit we needed more protection. Most kids' knee pads, like adult knee pads, leave a heck of a lot of shin-area exposed. The Pearl Izumi Elevate knee pads are one of the longer options, and still ultra-pedalable, but they don't make kids' versions. And I can guarantee my mega-munchkin would find some way to Radar herself with those proportions. Where are classic full-leg Roach pads in kids sizes when I need them?
I spent way too much time looking at how I could shorten her soccer shin guards to interface with knee pads, extend kid-sized knee pads to offer some light pedal protection, and simply comparing shin-length to pad dimensions online to find the best-case product. There are some interesting options from Fox, Leatt, and others but it's that time of year where finding a set to check out in person is a challenge.
Finally I was struck by lightning. Back in the day, when my friends with kids were getting them into riding, they all had an obvious solution. Whether CoreRat hard-shell pads, Roach soft-shell pads, or a variety of other options, adult-sized elbow pads, sometimes with minor or major alterations, make for damn good leg armour for kids.
I got home from my ride, sorted my gear, and admired my set of P.I. Elevate elbow pads. I don't wear them very often - probably not as much as I should - but they've been a lovely addition to my kit when I do wear them. I really like them, but the 90 USD | 120 CAD price tag has been a sticking point considering how rarely I wear them. No longer. As a shared resource these beauties are saving both of us enough tears to warrant the investment.
Apparently, I am still 'allowed' to borrow them for shuttle days and my wee one is using them a few times a week. She's had a couple of hard bails in them already and the confidence boost has been massive. You probably have to be a parent to appreciate the value but if they were goners tomorrow, it would be an easy decision to replace them.
I'm discovering a lot about mountain biking with kids these days. My little buddy is just able to fit a size-small women's helmet which has opened the world of convertible full-face helmets; no more carrying a second helmet on a backpack for this dad. Clutch derailleurs are great for keeping a chain on, but pushing through shifts with tiny hands is challenging. When you land hard on a rock it's best to teach it a lesson with a good stomping. An old pair of tights, some thick shorts, colourful socks, a pair of Keen hiking boots, a t-shirt, and a fleece are great for the playground or a couple of hours of riding, and bring some sour gummy bears along for energy to keep it fun.
On the flip side, functioning protective gear is best for everyone's peace of mind. We're on the lookout for some good elbow pads and I'm keen to check out some of the longer knee pad options, but in the meantime, it's impossible to argue with Pearl Izumi's Elevate Elbows Guards. They're very flexible, comfortable, and offer good protection. They're even great value, even at 90 USD | 120 CAD if your kid's legs fit your pair. Plus, we're still at that point where it's cool to match your dad.