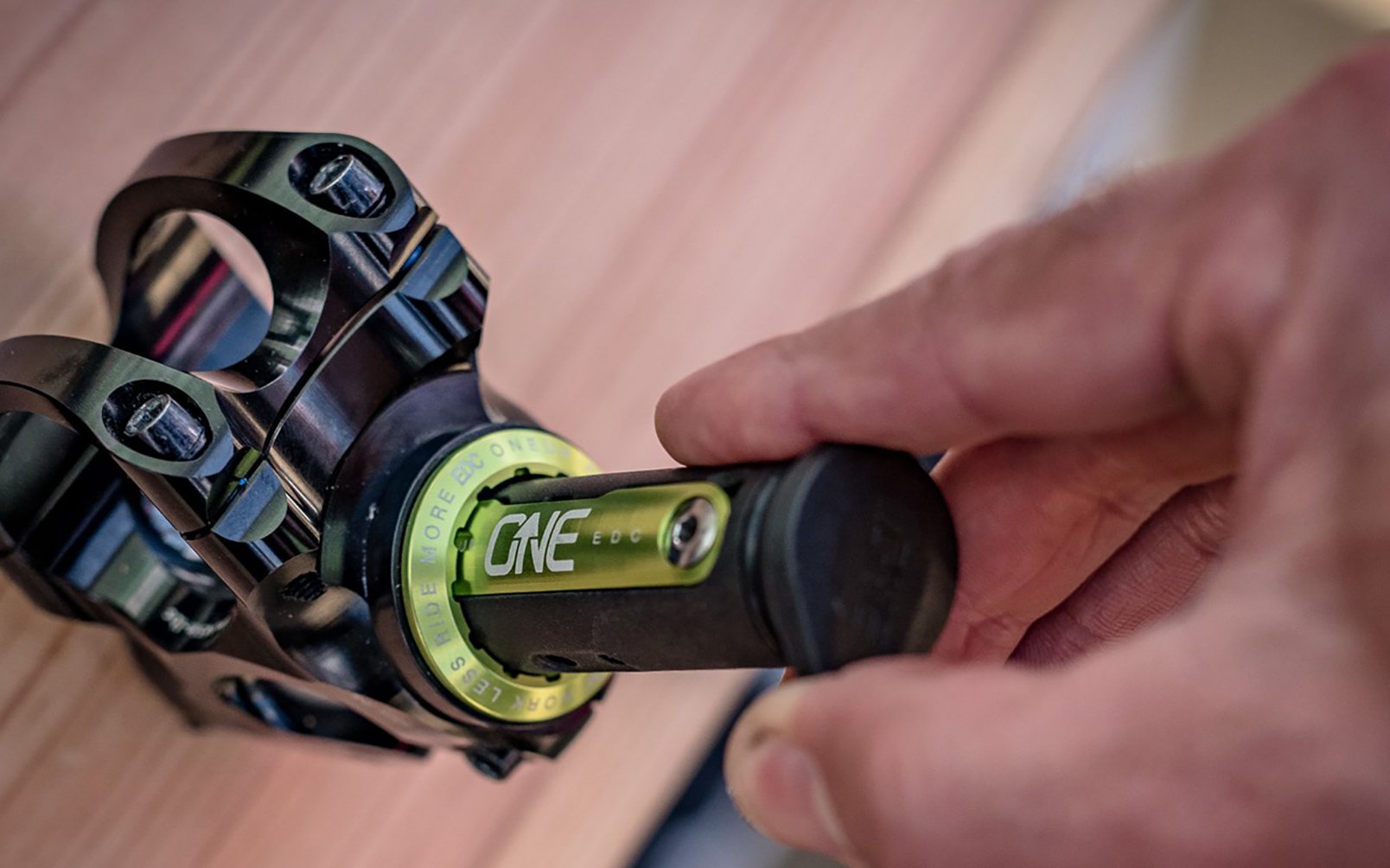 The Best Thing: Sea Otter 2017
EDC - OneUp's Slick Hidden Tool
The question gets asked constantly. Walking around Interbike, Crankworx or Sea Otter, whenever we run into someone we know they ask; "what's the best thing you've seen?" Sometimes we have an answer but often we don't. It's harder to impress those of us who have been doing this for almost 20 years. This year the answer was easy: OneUp's Every Day Carry tool system.
OneUp started making a 42t cog that would sit behind a 10spd Shimano cassette, extending its range beyond 40t. The partners did it almost on a whim but the product caught fire. "It launched our company so we knew we'd be able to run with it but it also gave us a buffer of strong sales so we could sit back and say what's next" Jonathan Staples, who is both an owner and engineer at OneUp, tells me.
Everyone involved in OneUp is an avid rider so inspiration is easily found: "we have always just designed products we wanted to have on our own bikes." The impetus of this project was almost an accident, but it also came down to trying to improve a product already widely in use, something OneUp has a knack for. Jon saw a piece on the internet describing the world's lightest top cap. "I said 'I can do better than that.' Why not just develop a single cap that performs the same function." 
The resulting solution eliminates the star nut and leaving an opening where the cap and bolt used to reside. I can't tell you how this works just yet, but it is an elegant and ingenious solution. Jonathan continues; "we started making tools with the constraint that they had to fit inside this top cap and that's where it ended up after a lot of revisions."
The gadget press-fits into the hole where the top cap used to be, securing in place with rubber o-rings. It's held firmly but also easily removed when needed. Staples tells us the tool is the lightest out there (for tools that include 2mm - 8mm Allen tools) weighing only 53 grams. In fact it beats the others by 50 grams. 
There was only one tool that couldn't be included because of the constraints imposed by the storage position. "Something had to give and that was a Phillips head screwdriver that is on most multi-tools but I think we can do without it. Looking at most bikes, everything from 11-spd on uses Allen keys for limit screws and everything before that for Shimano uses Phillips but you can also use a common slot. The only spot on a bike where one is used is the free stroke adjustment on a Shimano brake lever. I don't know about you but I never use it." 
What is included is impressive. There are 17 tools total and three additional features. I'll let Jonathan describe them; "We wanted a 2-8, we wanted a flathead and we wanted a Torx T 25. Those are what we feel are must haves on bikes. A T30 would have been nice to have for chainring bolts but with the move to direct mount those are becoming less common. But if you just need to snug it up you can use a 4 mill pretty successfully on a T30. There is a chain breaker and four spoke keys in park standards 0, 1, 2 and 3. We also have a tire lever. On top of that we have storage for a quick link, an included spare chainring bolt if you need it and either a capsule that goes on the end that you can store patches or a $20 and some zap straps. Things you would like to have on your bike most of the time but that you don't always stash in your riding shorts when you are going for less than a three hour ride. The capsule is waterproof and will store small items to have with you at all times. There is also quick link storage for either two SRAM, KMC or YBM links. Possibly Shimano - I haven't actually seen one of those to test it." 
In addition to the tool, OneUp is making two pumps. They are small but they pack a decent punch. There is a version that moves 100 CCs of air with every stroke and a smaller one that pushes 70 CCs. The larger pump will store the entire tool, including the capsule or CO2 cartridge while the smaller pump will hold the tool on its own, tidying up your pack or it can be attached to your bike. 
The system is modular so you can purchase the pumps ($55 US for the short, $59 for the long), top caps ($25) and the tool ($59) individually. If you have more than one ride you can swap the tool from bike to bike in a matter of seconds provided you have the top caps installed in both.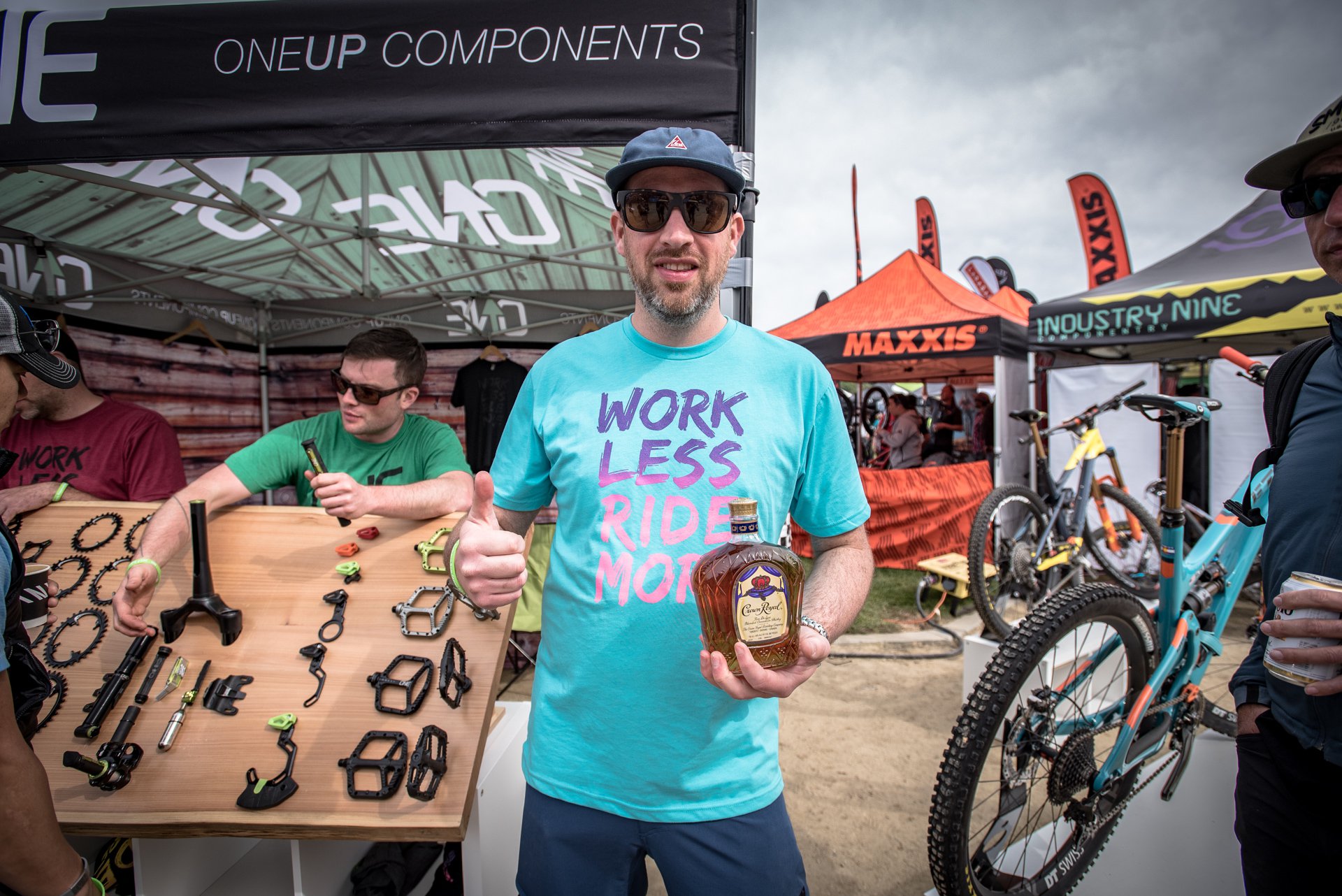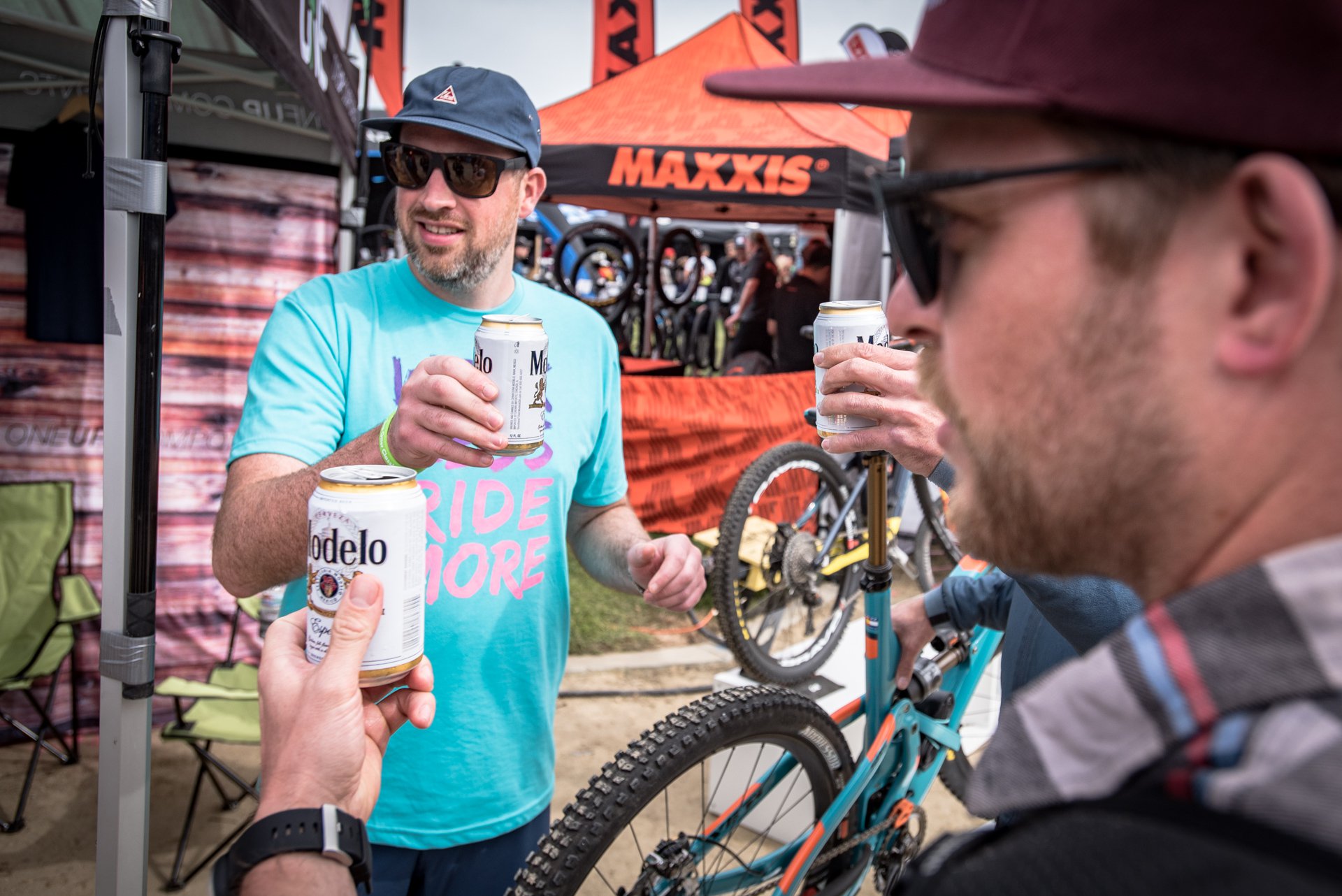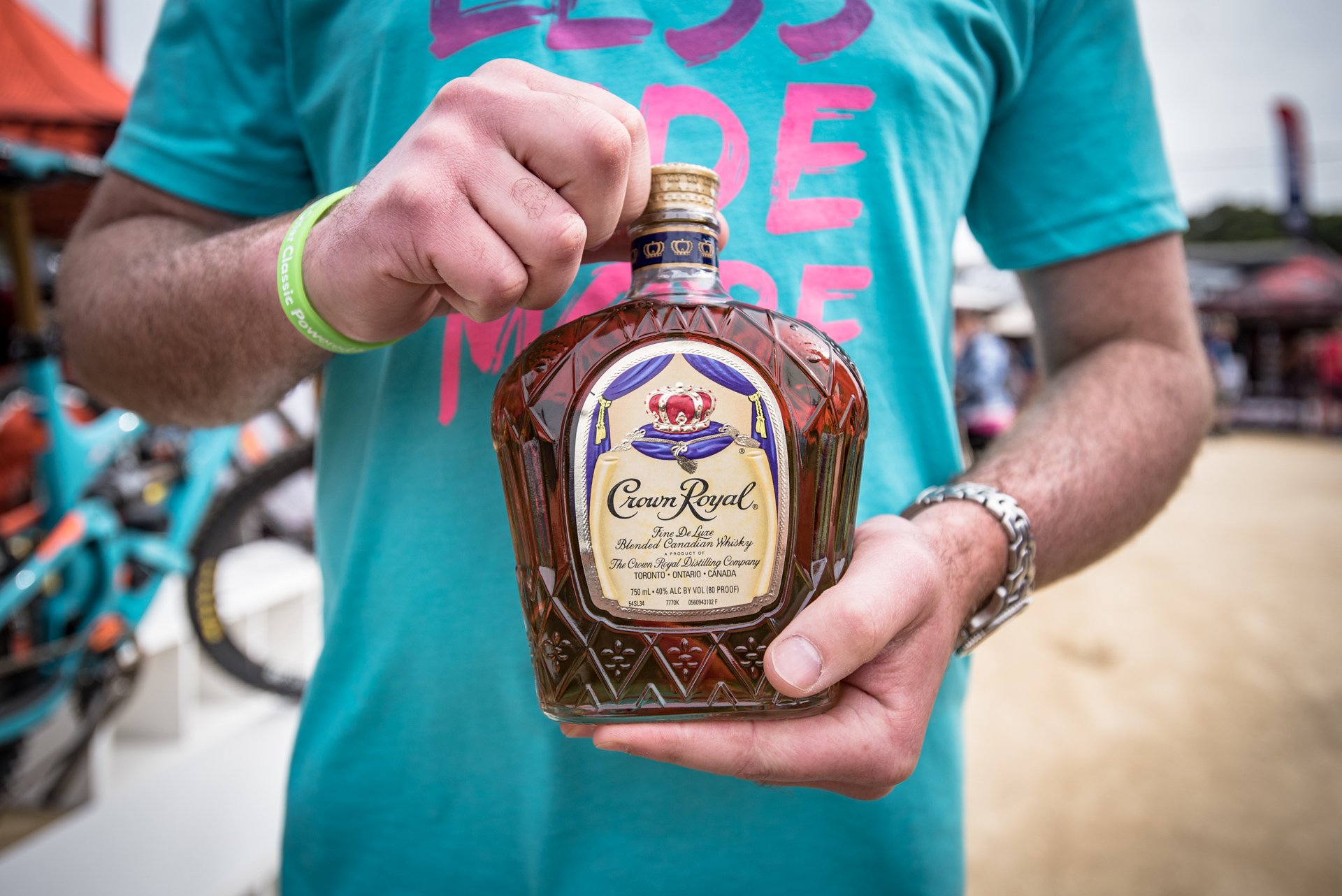 We liked the EDC system so much we decided to invent an award: The Best of Things Award. The boys from OneUp won a very Canadian bottle of Crown Royal for their ingenuity. We hope to get our hands on the system shortly so we can let you know if it lives up to the hype. 
You can't yet order an EDC tool but you can get on the mailing list to be alerted. OneUp expects the EDC to be available later in the summer. Hit up OneUp for more info.