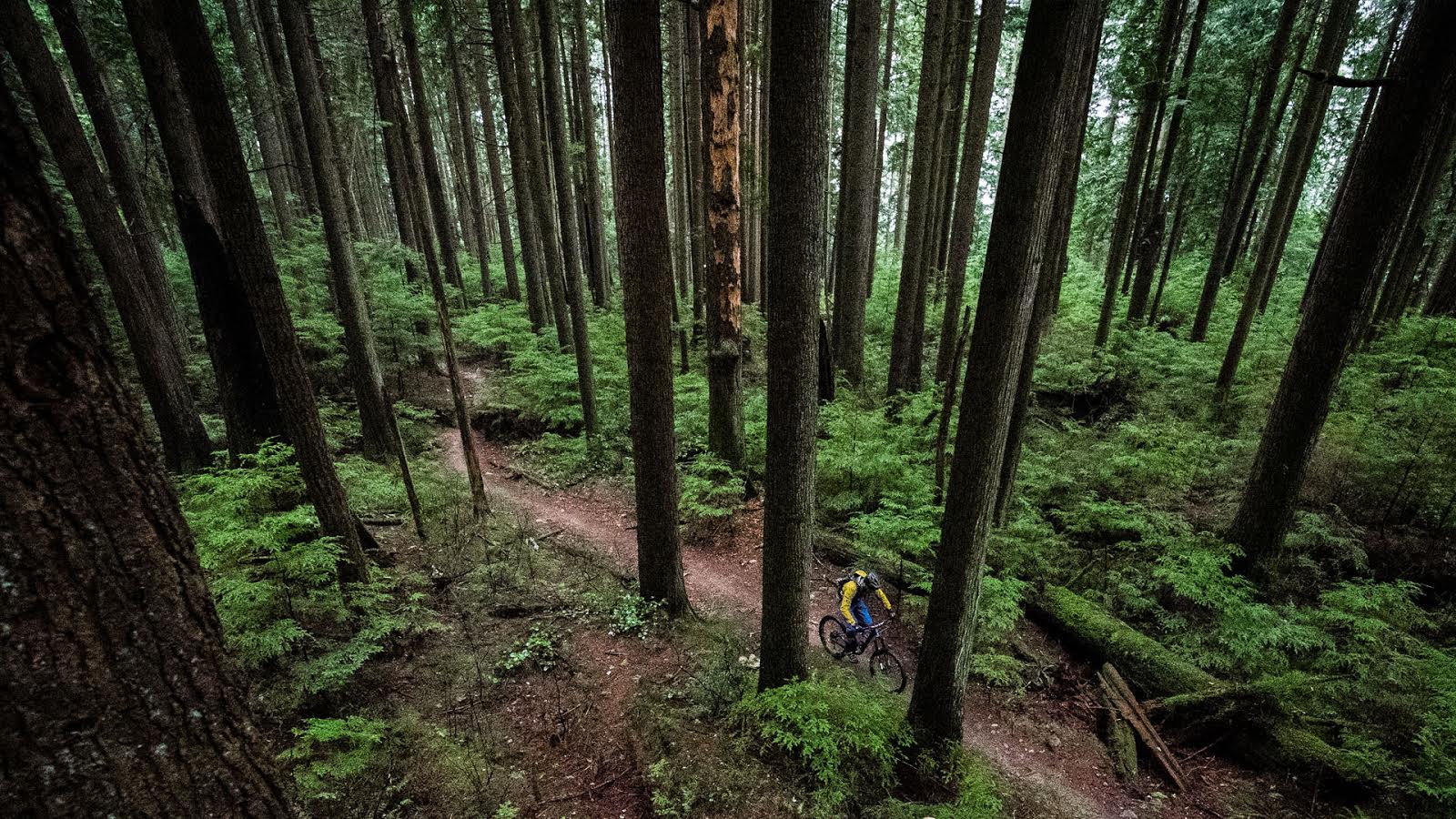 Eating My Words
I had it all figured out. Fat bikes were for jerks and the industry was bandwagoning a trend that the smaller brands, already with years of experience, had been taking care of just fine. I was happy to divulge my thoughts on the limited practical applications of fat bikes. And who didn't deserve to ride them. My platform stood firm: fat bikes, with their heavy wheels and no suspension damping, were useless trail bikes.
Early this year – not long after I'd spent a week furiously smashing a Surly Pugsley about a snowbound landscape – my platform began to crumble. Shortly after publishing Getting Fat, I had the opportunity to spend some quality time with the people at SRAM. In conversations with marketing guy Tyler Morland around the topic, I could see in his eyes that something was afoot. He had that "Creepy Wonka" face. "Oh really now? Tell me more."
SRAM was tight-lipped – in fact they were categorically denying even the possibility of a fat bike suspension fork. However, shuttling up to Porcupine Rim in Moab with a dozen other journalists and a few SRAM employees on our last day together, I spotted two Borealis bikes roaming the slickrock. With suspension forks. And on them, the red, white, and black RockShox logos. I was barely a month past penning what I thought was the nail in the fat bike coffin – yet hadn't published the treatise – and I was afraid I was going to have to eat my words.
I should have seen it coming. In mid-February Surly announced the Ice Cream Truck, their first "trail ready" fat bike. Shorter rear end, longer top tube. 44mm head tube. Symmetrical rear end and a through axle option. I was quick to dismiss the platform – we're still dealing with a huge undamped air spring, right? But what I – and any of the writers whose reports I read – didn't notice was an increased axle-crown dimension.
On April 1st, which has become a day we expect real mountain bike news, the Bluto dropped. And with it, the main premise for my strongly-held opinion on fat bikes. Damping did in fact change everything. Around the same time another change happened. Our little family began scheming on moving to a tiny cabin deep in the BC interior, snowbound for winter. And in July, we made that happen.
It became pretty clear: if I wanted to keep reviewing bikes into the colder months, I was going to have to swallow my pride and put the preconceptions aside. I thought I'd done my due diligence last winter but when I look back at it, I wrote that piece wanting to put the nail in the fat bike coffin.
This is a good learning experience. You may hold an opinion but don't be afraid to reevaluate your position. And we should all reserve the right to change our opinion in light of new information – that's just good science.
Fat bikes are still evolving. While it's a great time to own a mountain bike, fat bikes are still in that awkward adolescence where the ideal numbers haven't quite been nailed down. The industry has become really good at figuring this out more quickly than in the past – just look at the rise of 650B vs the slow evolution of 29er. Alas, things are changing so quickly in the world of fat bikes that last year's opinions are becoming obsolete.
Changes in the way these bikes are being spec'd are making them more mountain-biker-friendly. Symmetrical rear ends, through axles, suspension fork, clutch derailleurs, and hydraulic brakes are all this year's hand me downs from trail bikes, and not the touring bikes the original fat bikes grew from. And lighter wheels and more tire options are never a bad thing.
It's time for mountain bike journalism to get beyond "we've got to admit, that looks like a lot of fun" and actually put some time into figuring it out. I am ready to tackle the question of how fat bikes fit into the greater world of mountain biking. They're still definitely their own category and likely not to be anything but a second bike at the most – but for those who do justify another bike in the stable, is a fat-tired one a good choice?
---
Morgan? Saying yes to fat bikes? Pigs must be flying…