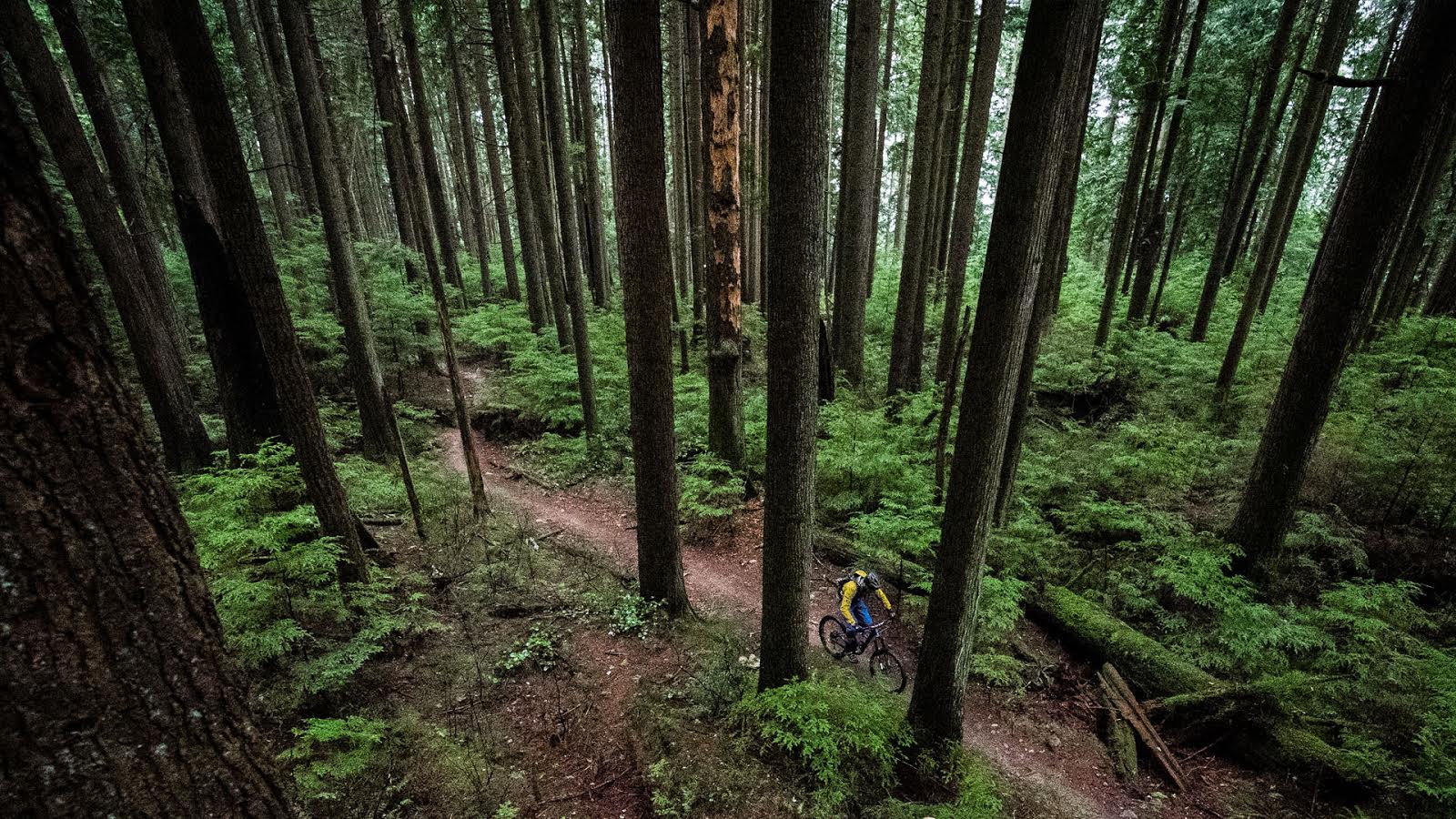 Easton Lock-On Grips: Reviewed
Grips haven't changed much in the past few years, but looking at the details of Easton's lock-on grips we see some new ideas. With almost every component manufacturer producing lock-on grips for mountain bikes, consumer options are endless. It's one thing to slap your logo on an off-the-shelf set, but it takes a bit more energy to create a new design. The basic aspects of lock-on grips – plastic sleeves and metal bar clamps – are present in Easton's Lock-On grips; it's in the details where we see changes to the norm, including specific left and right grips, two sizes, and a neat integrated clamp and end cap.
Most people would buy a pair of grips (or perhaps they came with a bike), find that they like them and never buy a different set again. Until a few months ago, I opted for a same route, running the same brand-name grips over and over again because they just worked for me. I recently graduated from that school of thought; after seeing these grips on the shelf of virtually every local bike shop I found the Easton Lock-Ons clamped to my test rig and have attempted to shred them to bits over the past few months.
As Morgan Taylor pointed out about bars, grips are also entirely up to personal choice. Everyone has their own favourites based on feel, comfort, effectiveness, and of course, looks. Our test set is black and the smaller of two available thicknesses (Easton has 6 colours for you to choose from, and gives you a choice of 30mm or 33mm diameter). Opting for the smaller diameter, the soft polyurethane grip material felt comfortable under my small hands.
The aluminum clamps and integrated bar end caps do not directly clamp onto the bars; instead, they clamp down onto plastic tabs, which then clamp onto the bars. Easton claims this is safer for carbon bars, but it is worth noting that they're not the only company with this feature. The Easton name adorns the underside of the grip in the shape of fins, and as a result, there are specific left and right grips. At first I questioned the durability of these relatively small "knobs", but they've stayed intact.
While the integrated aluminum bar end caps do a great job of protecting your bars, the transition from grip to larger diameter clamp is abrupt. To minimize discomfort here, the grip material itself extends over the clamp providing some cushion for your hands. Riders who like to hang their hands over the ends of the bar may take issue with this, as the end caps do bulge out from the grip itself (of course there is less of a bulge on the thicker 33mm version). I did not have a problem with the design in use, but of course this is a matter of personal preference.
Overall, the grips fared well over the test period, retaining their original shape and feel while showing minimal signs of wear. Personally, I would have loved the addition of bright pink streamers to the bar ends, but these grips performed well even without them.
---
Do you have a grip preference? Thick or thin? Flanges or no?