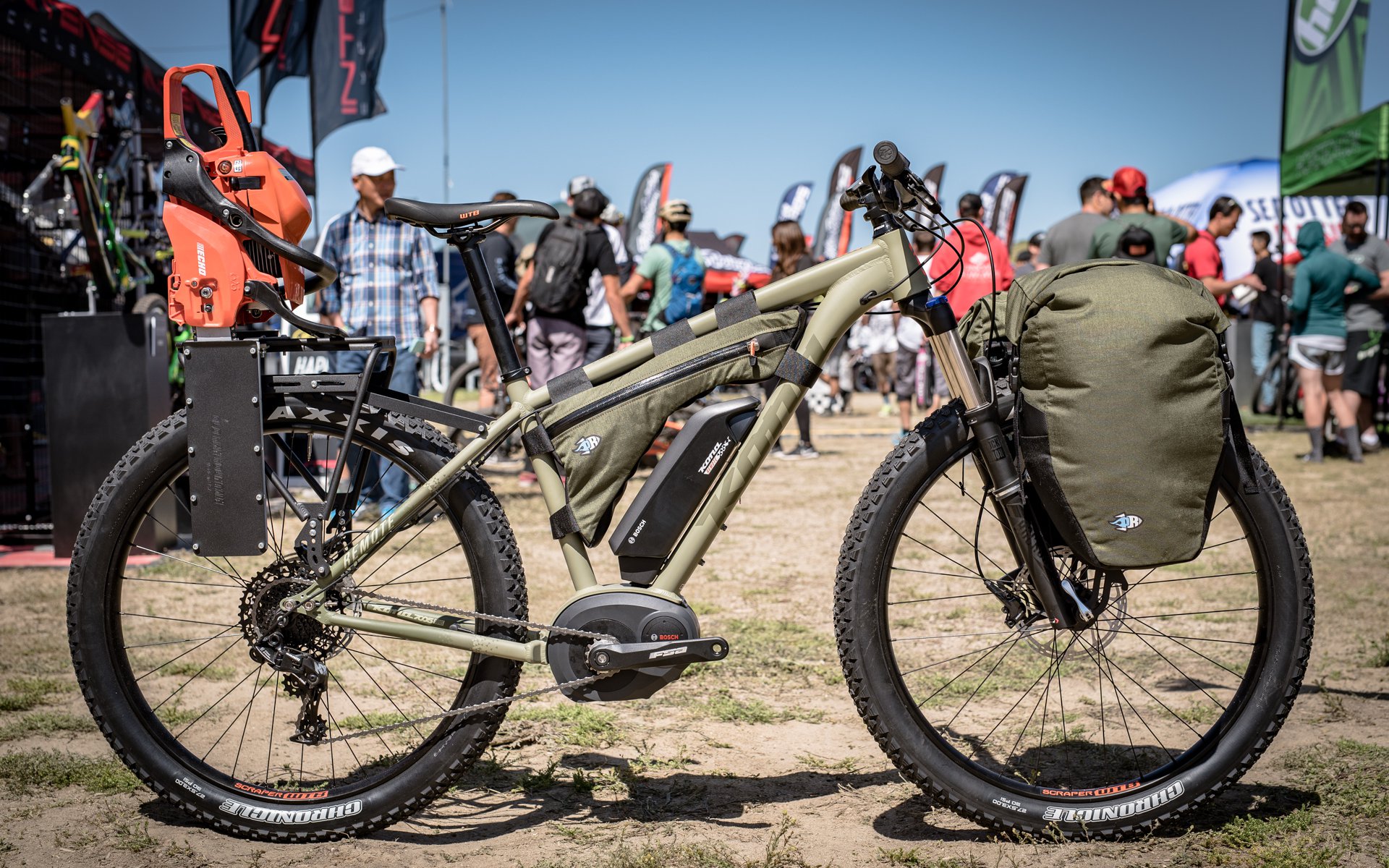 Kona's Brilliant Plan
An E-Bike You Can't Hate
What could be done to make an e-bike palatable to the most ardent opponents? The answer is nothing of course. Zealots aren't generally responsive to mitigating factors. Thankfully our audience is passionate rather than zealous, and passionate opponents of e-bikes will likely appreciate Kona's effort to put this 'evil technology' to work. 
The Remote is a 27+ trail builders' special hardtail. It doesn't come with a power saw but optional equipment includes a sleeve to transport your saw and other options for tools and supplies come standard. It's powered by a Bosch motor and it's a true pedelec so it won't move without pedal power. The motor is mounted at the bottom bracket for more agile handling and it is geared relatively low to access steep terrain.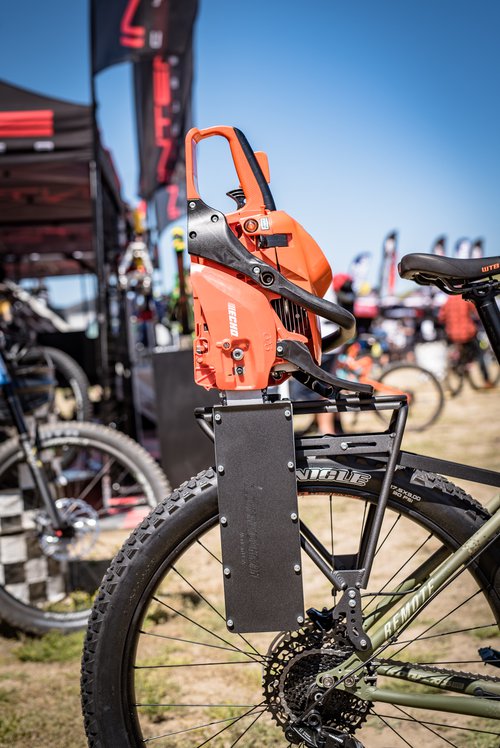 You can use it for working on easy access trails, but this will make building in the hinterlands more accessible. Hence the name.

If you are against trail builders a) getting to the trails more easily and faster b) spending more time building and less time in transit and c) building more often by taking advantage of smaller windows of time, then you clearly hate freedom. (note to zealots - I am just kidding).

If you are cynical, you may see this as a chance to ease into the market to prepare for a big play, and we can never be certain about corporate motivation, but Kona's position as communicated to me today is that e-bikes should only be used where access is clarified. Beyond that, improving access for overworked and under-appreciated trail builders is a beautiful thing.
I didn't get production dates, pricing or numbers from Kona but we'll update this when we have that info clarified.