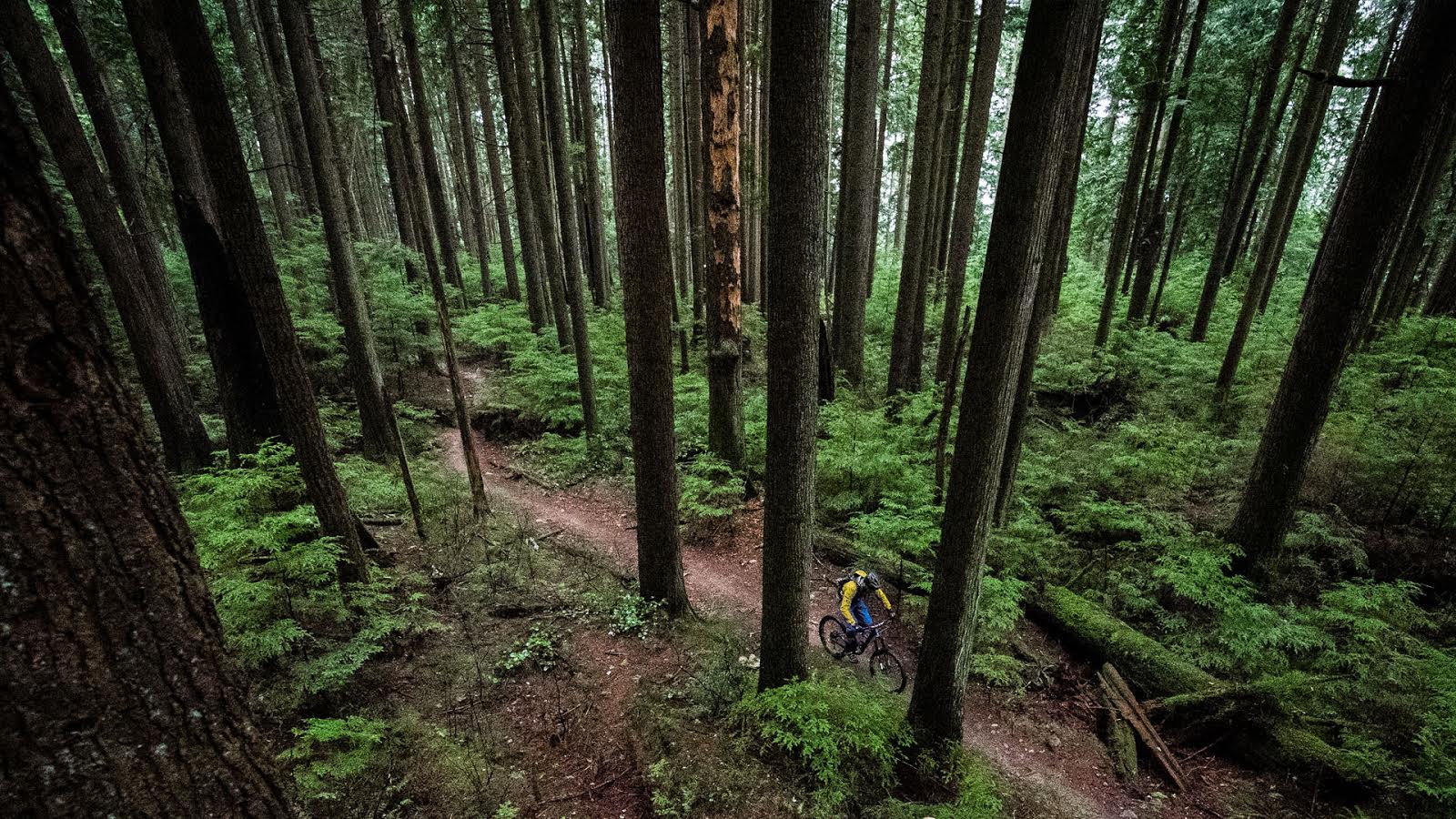 From the Ground Up
Dustin Gilding has spent the last 6-7 years digging his ass off to transform his family's property in Abbotsford, BC into an intricate personal bike park. Liam Mullany and Bryce Piwek spent the weekend at Gilding's yard and came back with this short piece reflecting on the sheer sweat equity he has put into his trails, as well as the subsequent opportunities he has created for himself through building.
Dustin started as any MTB grom in the mid 00's would – hammering together skinnies and ladder bridges in his friend's backyard…
Once his family moved into a new location on Sumas Mountain which had a continuous downhill grade and plenty of extra room, Gilding was still in the early stages of a mountain biking obsession and began initial foundation work on what would become an ever-expanding compound to facilitate an equally-expanding interest in riding.
The work started with a few downhill trails dug into the top of the yard, but as Dustin's focus shifted towards smaller bikes, he started to piece together a set of dirt jumps which would be continuously modified and expanded to challenge and progress his ability on a bike.
Along with the growth as a rider, one of the bi-products of Dustin's years spent honing his creations became a finely tuned sense of design, work ethic and overall experience with building slopestyle-focused bike trails. Looking up at his switchbacking set of dirtjumps, Gilding recalls some of the logistical struggles when he blindly first began turning the slightly sloped wooded and brambled area near the bottom of the property into something ridable on a jump bike. "It was obviously a really long learning process," pointing out his first rendition of his jumps had them essentially aiming uphill.
"It's crazy, I couldn't even begin to count how many hours I've put into this place… But I've been lucky enough to grow up and have a lab to learn my craft…" – Dustin Gilding
As the compound began to fill out, evidently so did Dustin's reputation behind a shovel. In 2013 Dustin joined Joyride Bike Parks in Whistler to spend his Summer contributing his years of experience towards the construction of what was widely commended as the most flowing and overall fun Crankworx slopestyle course in the event's 10-year history.
As things progress into the future, Dustin's looking forward to rejoining the Joyride team for the upcoming season, as well as breaking ground on some new building-related projects down the road.
---
Gilding's yard is a thing of beauty…