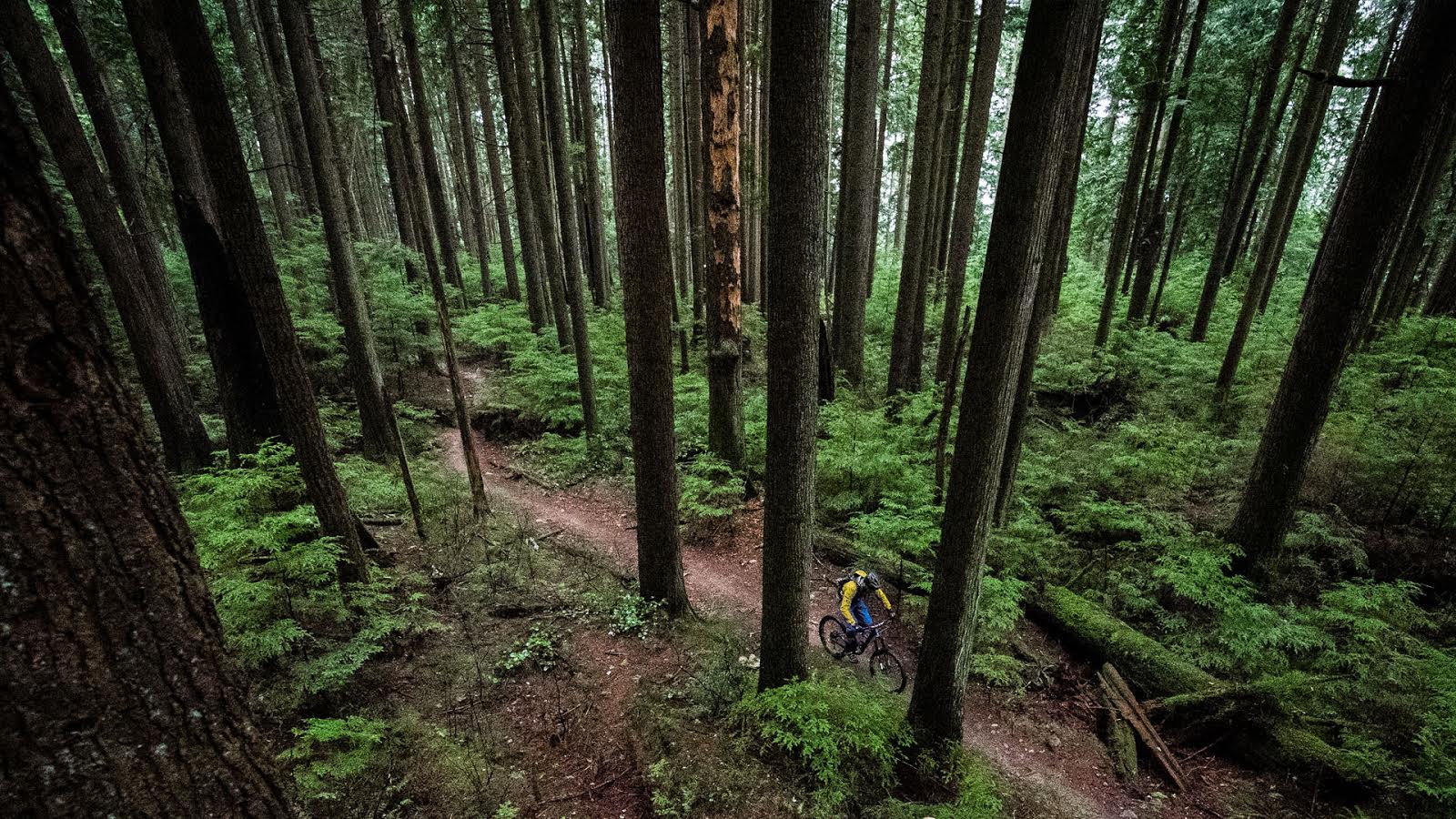 Dumbing Down Trails – Dumbing Up Bikes?
Uncle Dave:
1) Dumbing down mountain bike trails is a common practice that most of the more advanced mountain bikers are generally opposed to. We want gnarly, non-machine built trails and fewer 2 meter wide flow trails. At the same time, these mountain bikers are constantly searching for ways to make themselves faster by optimizing their bikes and associated components (e.g., plus sized tires, better suspension, better geometry). Why do so many mountain bikers, and I include myself in this bunch, want harder trails but yet constantly search for bikes and equipment that make those trails easier? It seems like a paradox. If you are racing then it is easy to see why but I feel like a relatively small proportion of mountain bikers are focused on the competitive racing. Wouldn't it be easier to ride a rigid bike on a gravel path than to constantly search for ways to make your local dh gnar feel like a clay highway?
2) How do mountain bike companies, particularly those with large marketing companies and full suspension bikes, keep getting let off the hook by consumers when spinning tall tales about how their suspension works. Most bikes are now on http://linkagedesign.blogspot.com/ and companies miss the opportunity to show what is really going on when they don't include leverage ratio curves or anti-squat values. Companies include geometry charts rather than just listing what size person they think their different sizes are appropriate for so why don't they show how the suspension actually behaves when riding the bike? Maybe the answer is that they don't think anyone would actually want to look at semi-complicated charts and that those who do either make their own measurements and input values to linkage design or else trust someone else's measurements on the blog. Either way, this seems like a worthwhile endeavor that would benefit consumers and the bike industry.
3) Why is manualing so hard for some and easy for others, assuming similar abilities in other riding skills?
4) If you had to pick the most glaring abuse of "standards" in order to encourage people to buy new bikes, what would your reasons be for choosing metric sized shocks? I think I hate everything about the entire concept including the name, as it implies that the current size run of shocks cannot be described via the metric system.
Thanks,
Multiple Question Guy
---
Dear Masticate:
Thanks for the overwhelming provision of questions for this week's episode. Your ramblings have accounted for nearly 400 words. This makes my job much easier. Thanks for that. It is appreciated.
Question #1 – Trails be dumb
You've hit the nail on the head. People are crazy. Nothing that we do makes any sense. I think we all just really like new shit and are looking for excuses to spend money on stuff we don't really need.
Question #2 – Suspension be complicated
So you're familiar with the work of our friend over at the Spanish Linkage Blog (If I say it enough times, he may consent to being my friend). What would you say is the one consistent attribute between the bikes on that site? The leverage ratio curves point in more directions than a Trump campaign promise. The anti-squat values have a greater range than the marks on a first-year calculus midterm. The anti-rise graphs show more diversity than a Justin Trudeau photo opportunity. The only common trait on that site is the number of wheels on each bike and the humour provided by the google translations.
How is it possible that bicycles with near consensus positive reviews can have such wildly   different   suspension kinematics? Could it be that a bike is greater than the sum of its numbers, especially with regards to suspension design? You allude to a fear that consumers might not be able to grasp what is going on. I think it is worse than that though. I fear many of these bicycle manufacturing companies don't know what the hell is going on. Thank goodness they aren't trying to educate us on this stuff and are instead focussed on creating new acronyms.
Question #3 – Manual be hard
Why do some people fart a lot when they eat beans? Why is Paris Hilton able to sell billions of dollars of perfume? Why can't my parents use an iPad without a tutorial before each use? Who knows? Life isn't fair.
Ryan Leach suggests that all of us harness a secret manualer deep within ourselves. Have you ever talked to that guy though? His positivity and earnestness is alarming. I would think twice before believing anything that he says. He has way more faith in you than he should.
Question #4 – Standards be trippin'
You're right. This is stupid. I agree that describing slightly longer shocks as "metric" and expecting us to figure the whole thing out is kind of dumb. But I'm not sure if it ranks all that high on my list of "Stupid Things Done by the Bicycle Industry". Would you have felt better if they'd spend a few weeks coming up with a clever name to describe their new standard? These new HUNG shocks are going to greatly improve your riding? No. You would've felt worse. You would have belittled their attempt to hide a change in size under a fancy title.
At the very least we can be happy that this new standard will probably have zero impact on our lives. How many aftermarket shocks have bought in your lifetime? That's what I thought. Who cares? Save up for a new set of wheels instead.
Sorry,
Uncle Dave

---
You don't have to ask Uncle Dave four questions to win a prize from – just one good one! And while there are four Raceface Atlas Pedals pictured and Multiple Question Guy asked four questions – he'll only win one set of pedals.
Congrats on your score! Raceface Atlas Pedals! They are light, low pro and they come in six colours. Send us an email and we'll sort your prize.
---
Do you like your trails hard and your bikes capable?