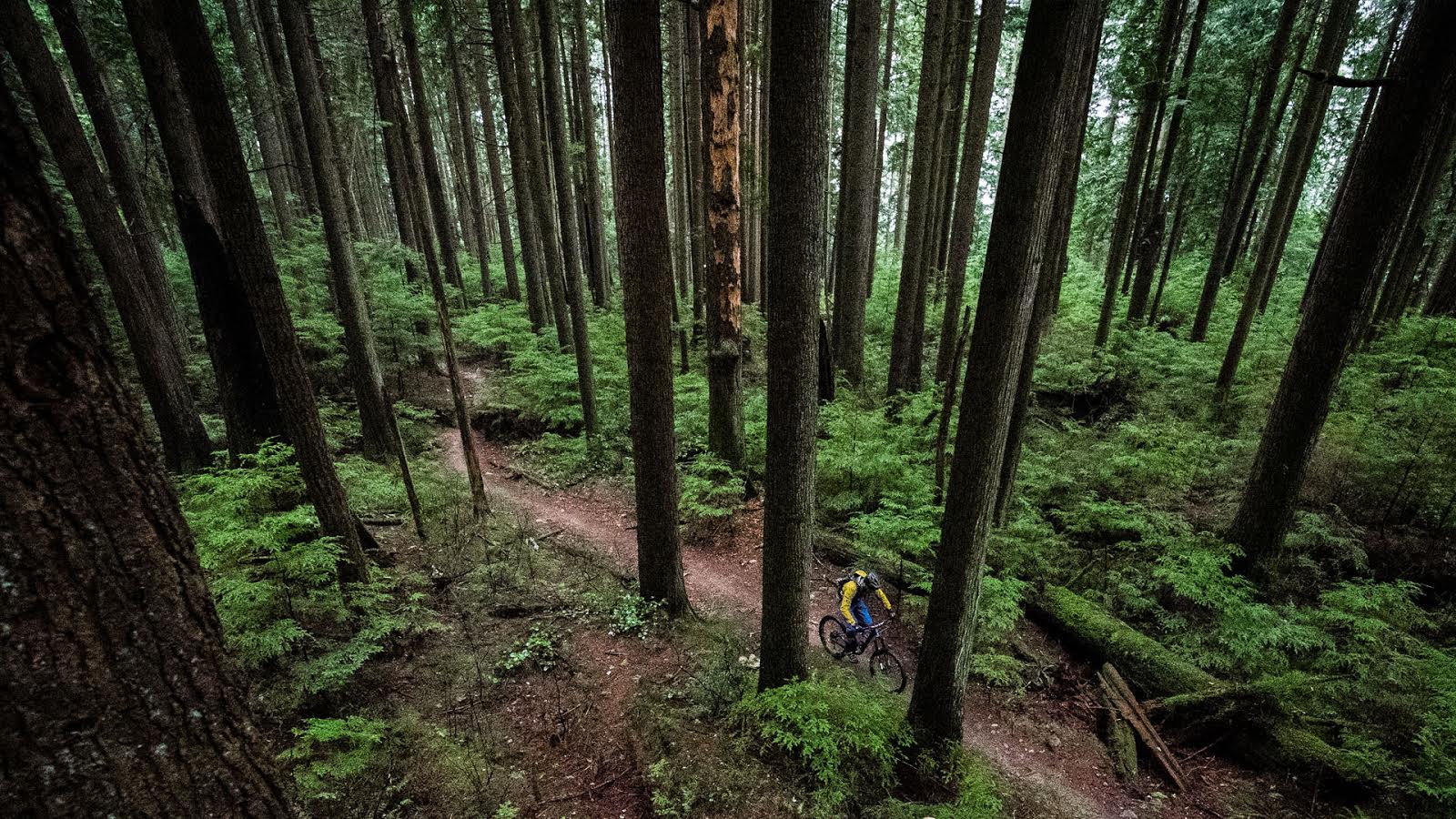 Duelling V10s (and Reviewers)
When we were talking to Santa Cruz about testing one of the new tweener-wheeled V10s, we asked for the journeyman edition. We wanted to try the *ahem* discount version to see if keeping those extra shekels in your pocket is the best plan or if it's worth mortgaging your soul for the luxury model.
We also wanted to get multiple opinions on the bikes, so we chose two of our testers, Tim Coleman and Mike Wallace, who are currently racing DH and trying to squeeze every second out of a given track. Their results will be in shortly.
For now here's a look at the bikes and a rundown on the differences between the two.
Santa Cruz tells us that both frames are identical in terms of strength and stiffness, but the V10C is laid up with more economical carbon. It will cost you some weight (370 grams or so depending on size) and save you some money.
From the Santa Cruz web site:
Drawing on feedback from Peat, Minnaar and Bryceland on their personal settings, the 6th generation of our flagship model now offers 216mm / 8.5" of travel in two adjustable geometry positions:
High: 64° headtube angle / 360mm bottom bracket height.
Low: 63.5° headtube angle / 353mm bottom bracket height.
Tim and Mike need to post a few more race results but we should have the full review from both riders in relatively short order.
Pricing for US and Canada. (The falling Canadian buck hasn't helped bike prices lately)
V10 C US $5,699   V10 CC US $8,799
V10 C Can $7,299  V10 CC Can $11,149
Only the CC is available as a frame, starting at US$3599 with either a Fox or RockShox shock.
---
Would you prefer one of these completes or to build up something custom starting with a frame?