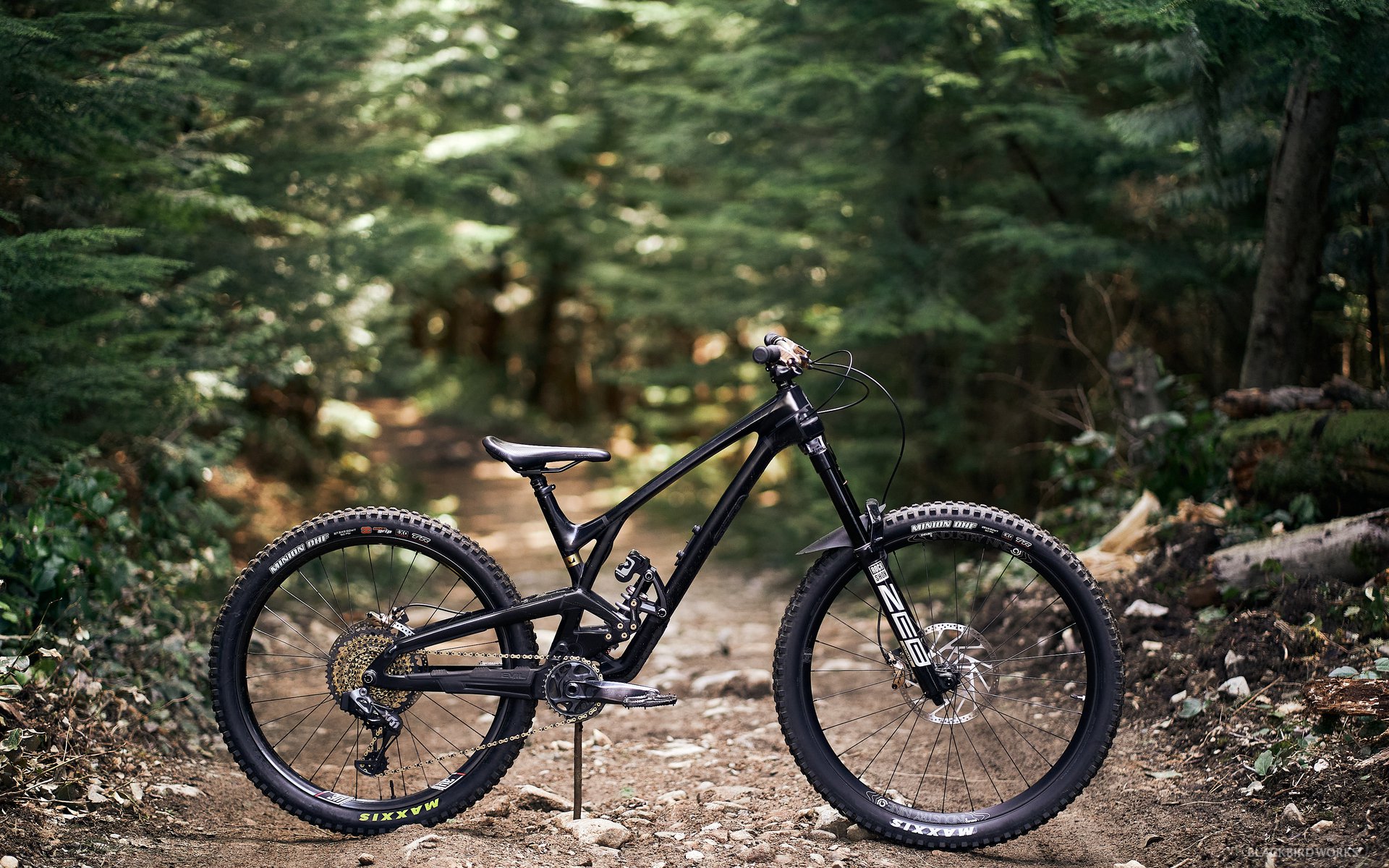 DREAM BUILDS
Duelling Evils of Vince L. and Trevor M.
Presented By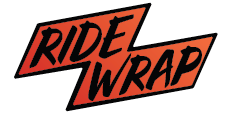 Dream Builds is a new series that highlights two-wheeled passion projects among our fellow riders. Turning a Dream Build into a reality takes time, passion, and commitment. The folks at RideWrap want to help you protect your own Dream Build because it's an investment. If you've got a bike that fits the series, we'd love to feature it, and give you a chance to win a Tailored Protection Kit from RideWrap. You can submit your Dream Build photos in one of two ways:
Send us some photos and a description of your build. Make sure to include 'Dream Builds' in the subject line.
Or simply post a few bike photos and details to Instagram and use the hashtags #dreambuilds and #nsmb.
We'll pick two winning submissions and feature them on the site. The two winners will get a Tailored Protection Kit, courtesy of RideWrap.
---
Vince L.
Tell us a little bit about yourself and your bike.
My name is Vincent, I have been riding mtb's since 1999, but took a 12 year hiatus from 2004 to 2016. My bike is a 2021 Evil Wreckoning. I live in the lower mainland and I am 175cm tall, weigh approx. 82 kgs, and I am 34 years old. I enjoy riding high speed big mountain types of trails, but I am also growing to like the jank that the North Shore mountains provide.
Why the Wreckoning?
In order to explain the buying decision of the Wreckoning and all of the iterations I put it through, I need to first explain what I was looking for in a bike. I was in the market for a bike that would fit my riding style of maximizing the amount of fun per every minute of riding. The issue that I faced was that in the "Enduro" genre of bikes it seemed that most of the R&D was going into racing. This meant longer, slacker, bigger wheels, and speed at the cost of everything else. I was looking for something that was nimble, poppy and could also take some big hits, and I was ok with sacrificing some speed for fun. Thus at the time a 29'r was definitely not in my buying pool, that was until I test rode the Evil Wreckoning.
I was convinced to demo the Wreckoning last summer and I agreed because I was intrigued by the delta link suspension system. I went out that day with no intentions of buying the bike, I thought it would be cumbersome and essentially a plough sled. Long story short, I was completely wrong and at the risk of sounding like a fanboy it was the best bike I had ever swung a leg over. I had never ridden a bike that tracked the ground like a DH sled but still popped like my ticket S ( a little exaggerated ). Furthermore, I never previously cared about how well a bike climbed because I always thought there was a negative correlation between fun on the down and climbability, but this bike climbs better than any other mid to long travel trail bike I have ridden. To my own surprise I placed an order for the Wreckoning that day.
Now about the different iterations that the bike went through over the past few months. I am normally the kind of person that once I have the bike set up I don't really modify it or make component changes unless something breaks. However due to the supply chain issues that are going on I ended up with a 3 month wait for the bike. During this wait time I developed a habit of constantly reading about what was the latest and greatest in bike tech, then convincing myself I needed it for the new bike; on top of that I was still set on running a 650b bike. By the time the bike showed up, I had accumulated a ton of parts which caused the build to become a bit of an experiment (Shoutout to Obsession bikes and Topher for entertaining all of my ideas). I initially tried dual 650b's and quickly realized that the bb height and the changes in geo had a negative impact on how the bike rode so I went back to the stock dual 29rs. I then tried the bike set up as a mullet and that is where it has been ever since. This remedied the issue of getting butt kicked from the 29r back wheel and it made the bike feel more nimble in high speed corners, I did lose a bit of pop but the bike is inherently so poppy that the benefits outweighed the slight cost.
The one upgrade that I made that impressed me was the TRP DH-R Evo's brakes. I have never owned a set of brakes that has a lever feel like this, consistent power, and modulation. I have been on big DH descents on Mt. Prevost and haven't noticed any brake fade or movement in the bite point. I was getting tired of dealing with the reliability/ performance issues I had with my previous brakes made by the big S's.
How did you set your suspension up, what did it take to reach those settings?
My suspension is set up more on stiff and fast side of things (all settings measured from fully closed):
RockShox Zeb :
70 PSI // 4 tokens
Rebound I run 13 clicks
HSC 2 clicks
LSC 1 click
Push Industries 11/6:
Spring: 450lbs
Rebound: 10 clicks
Firm valve: LSC 2 clicks // HSC 10 clicks
Bump Valve: LSC 10 clicks // HSC 8 clicks
I felt pretty comfortable on the Wreckoning quickly after I decided on a wheel size, but it did take a handful of rides to have it fully dialed in.
Tire pressures?
Fluctuates +/- 3psi based on types of trails and weather conditions. Front 26 psi, Back 28 psi.
Trevor has a more conservative approach to building his bikes. He is a 'one-bike guy' who likes to build a relationship with his rides.
Trevor
Age: 34
Weight: 165 lbs
Height: 5'8"

Bike
Frame: 2021 Evil Wreckoning 166mm // RideWrap Tailored Protection & Shuttle Armor // XT i9 hydra build
Shock: RockShox Super Deluxe Coil Ultimate Trunnion 205 x 65. 350 or 400-lb spring depending on the season and the ride
Fork: RockShox ZEB Ultimate 170mm
Brakes: Shimano XT 4 piston
Rotors: Shimano Ice Tech 203 front // 180 rear
Wheels: Industry 9 Enduro S Hydra
Tires: Maxxis Assegai 29 x 2.5 Exo+ MaxxGrip // Maxxis DHR 2 29 x 2.4 Exo+ MaxxTerra
Inserts: Tannus tubeless
Drivetrain: Shimano XT 8120
Cranks: Shimano XT 170mm 30T chainring
Chainguide: E13 TRS plus bash
Bar: OneUp carbon 20mm rise 780mm width
Stem: Race Face Turbine R 32mm
Pedals: Time Speciale 8
Seat post: OneUp v2 dropper 150mm
Saddle: WTB Volt pro
Grips: OneUp grip
Weight: ~ 35lbs
Why the Wreckoning?
My previous bike was a 2018 Trek Slash. For my new bike I was looking for more travel, longer reach & wheel base, and a steeper seat tube angle. Last summer I had the opportunity to try the new Evil Wreckoning for a day. This bike ticked all the boxes in what I was looking for. After a day of riding I was super comfortable on the bike. The Wreckoning crushes the descents and is a surprisingly good climber. It also comes with a solid build package with top of the line suspension, not many changes were needed.
Suspension settings (clicks measured from fully closed):
RockShox Zeb: 65psi // 1 token
HSC 3 clicks LSC 14 clicks
Rebound 9 clicks
RockShox Super Deluxe Coil Ultimate: 350-400lb spring
LSC 12 clicks
Rebound: fast - not sure how many clicks because the rebound knob is hard to reach.
My approach to setting up the suspension is to start at recommended settings and adjust from there. Over about 5 rides I increased the pressure to 65psi and dialed in the compression settings after trying a few different combinations. With the shock I was going between the 350lb and 400lb spring, with more LSC when running the 350. I decided the 400lb spring was better suited to my riding style.
Tire Pressure: Front 20psi // Rear 23psi // Tannus inserts in both wheels
RideWrap: This is my first bike that has RideWrap. Having the protection on the frame and fork is great to keep the bike looking like new. It also makes the bike super easy to clean, the dirt just sheds off. I also installed the shuttle guard on the downtube.
There is no right or wrong way to set up a bike these days. Unique requirements are catered to by a wide range of manufacturers in the bike industry. These two Evils started their life on an identical point straight out of the box, but took two very distinct paths to end up where they did.