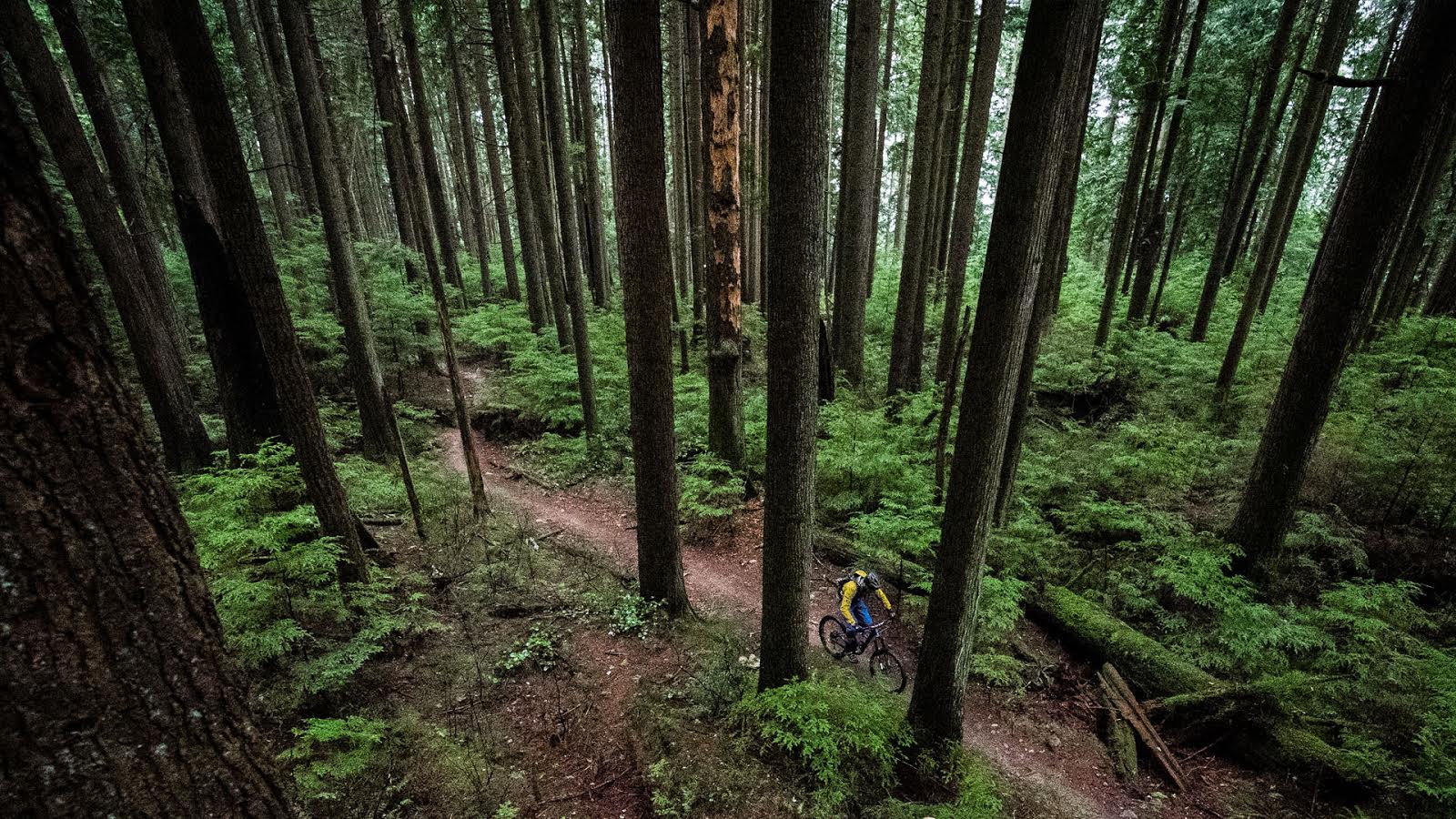 DT SWISS' NEW SPLINE ONE
ONE FOR ALL. The Spline ONE to be exact.  New for 2017, Spline ONE is DT SWISS' new line of aluminum wheelsets, unveiled earlier this March to a gaggle of bike-journos in lovely Grasse, France. According to DT SWISS, Spline ONE has been designed and developed for the "Comfort" level rider. I took that to mean, the intermediate level mountain biker who typically buys a complete bike with a quality OEM build and rides it out the door of their LBS to the trailhead. While the "ONE" speaks to the line, the "FOR ALL" part of the marketing slogan addresses the wide range in rim sizes and wheel options within this new line of wheelsets. I hesitate to colour this as simply an OEM-centric line because the range of options is also meant to speak to a broader audience who might be looking for a quality and judiciously light wheelset at less than carbon prices.    
First Impressions:
To get right to it, there's a lot of options to be had in Spine ONE.  It's so large in fact that I couldn't succinctly shoot pictures of every single wheelset in the range – why so many options? The response we received from DT's product line manager was that the number of options addressed a persistent request from OEM guys tasked with spec'ing the now incredibly wide variety of options available to mountain bike consumers .   
One quick look at the Spline One series and you'll notice, like I did, that all but one of the hubs in the series were of the Shimano center-lock variety. Locally, we tend to see more hubs with 6-bolt disc mounts here in North Vancouver which has the benefit of letting us roll with our preferred braking system. The answer to this question was again put at the feet of the OEM guys who seem to be spec'ing Shimano products on the Comfort level bikes. We were reminded that there are center-lock to 6-bolt adaptors but let's be real – I have yet to use such a system that doesn't require daily care and maintenance.
 According to DT Swiss, Spline ONE was designed with rim width options firmly in mind and it all broke down to three key features; Traction, Comfort and Efficiency.
Here are some product photos of the wheels in a variety of sizes on a suitably rustic wall. DT SWISS graciously  provided wonderfully lit and retouched photos in their press pack but we are nothing but artisanal here in the Pacific Northwest. Note the locally sourced rusty nail holding the wheels in place – first class all the way.
And finally, Efficiency is explained as how Comfort and Traction are combined with a lightweight wheel build to create efficient use of energy by the rider.
Before we get into the ride impressions, I'm an Art Director and photographer by trade so I have comment on the aesthetics. To those that care about superficial things like looks, the entire Spline ONE range is subtle and tidy with graphics that would do Swiss graphic design luminary, Josef Muller Brockmann proud. Well-designed, extruded, black, aluminum rims are laced to solid DT hubs with the now eponymous black DT Swiss spokes. The whole package is sure to appeal to those in the bike shop that like an understated ride. Stealthy!
Ride Impressions:
A note about bikes and gear reviews:  It would have been my normal routine and indeed preferable in this case to bring a bike I am more familiar with to test a new component. My experience is that by swapping the test parts out on a familiar platform I can better isolate and get a feel for the new product. However, given the short 3 day window I was to be in France for the launch, it didn't make sense to pack my daily driver for this trip. That being said what I love about going to Europe is the opportunity to see some of the weird and wonderful things the Euro-centric bike manufacturers have going on.
Ride one: XC
The first ride of the day was a scheduled XC on the local loop behind DT Swiss' offices in the hills above Grasse, France. My steed for this ride was a Bold Cycles Linkin Trail 29r and first off I have to admit that I'm not a 29'r guy. My daily driver is EVIL's 27.5"  trail-destroying Insurgent so the Bold with its XC angles and D&I award-winning design that places the shock neatly inside the frame of the bike was completely foreign to me.
To my jetlagged surprise, the Bold was an easy and efficient climber that transformed to a capable descender with the flip of the switch. It was so confidence inspiring that I quickly found myself forgetting my 29'r bias, railing through the stony chunder and was having a great time until I unceremoniously flatted my rear tire. Given the square-edged hit and the rough terrain that followed, I was a little concerned that I had done serious damage to the lightish-weight rim. After a quick tire change and rim inspection not a single dent or scratch could be found –  Durable: Check. Back on the bike, the ride continued to wind through the lovely French countryside until we returned to DT's offices where we reset for our afternoon's adventure. My overall impression was that the wheel was rolling smooth and true but that the ride was too short for an informed opinion.
Ride two: Enduro
The ride began with a 45 minute shuttle to the hills above Grasse and continued with 20 minute climb on a paved access road that Cube team rider Andre Wagenknecht told me was going to suck. For the record, it did. The wheels for their part performed well on the climb; under power from the Shimano XTR drivetrain, the hubs rolled smooth and engaged with the expected Swiss precision.
The trail we descended was one complete stage of the Trans Provence and it is a monster. On the descent, I honestly can't report any issues with the wheels and I am not gonna beat around the bush – I had a hard time getting a feel for the Cube.  I was so preoccupied with the bike that the only lasting impression I have from the the 2nd ride was that rims felt judiciously light when I hefted them in the parking lot taking pictures and that my wrists weren't sore. On that note, I've tried a number of carbon and aluminum rims over the last few years and without fail I notice the stiffness of rims in my wrists and forearms when I ride on carbon rims.
And with that our day was done. Unfortunately, the second ride-day where I hoped to shoot more pictures and get a better sense of the product was called off due to extremely wet and snowy weather. So, two laps. That's it, that's all. One XC. One Enduro-ish. It was enough rolling-time to tell you things seemed to work as advertised but not enough to give a clear impression of how the wheels would fair long term here on the North Shore.
Final impressions:
I think Spline ONE succeeds in the number of options that they have available in this series and in the fact that there's a rim width and wheel size that should should suit just about any rider or OEM spec guy. I'm not sure if it is truly the ONE wheel series FOR ALL but there should be something there for some intermediate riders to most newbies buying their first real mountain bike.
---
Looking for some new hoops?