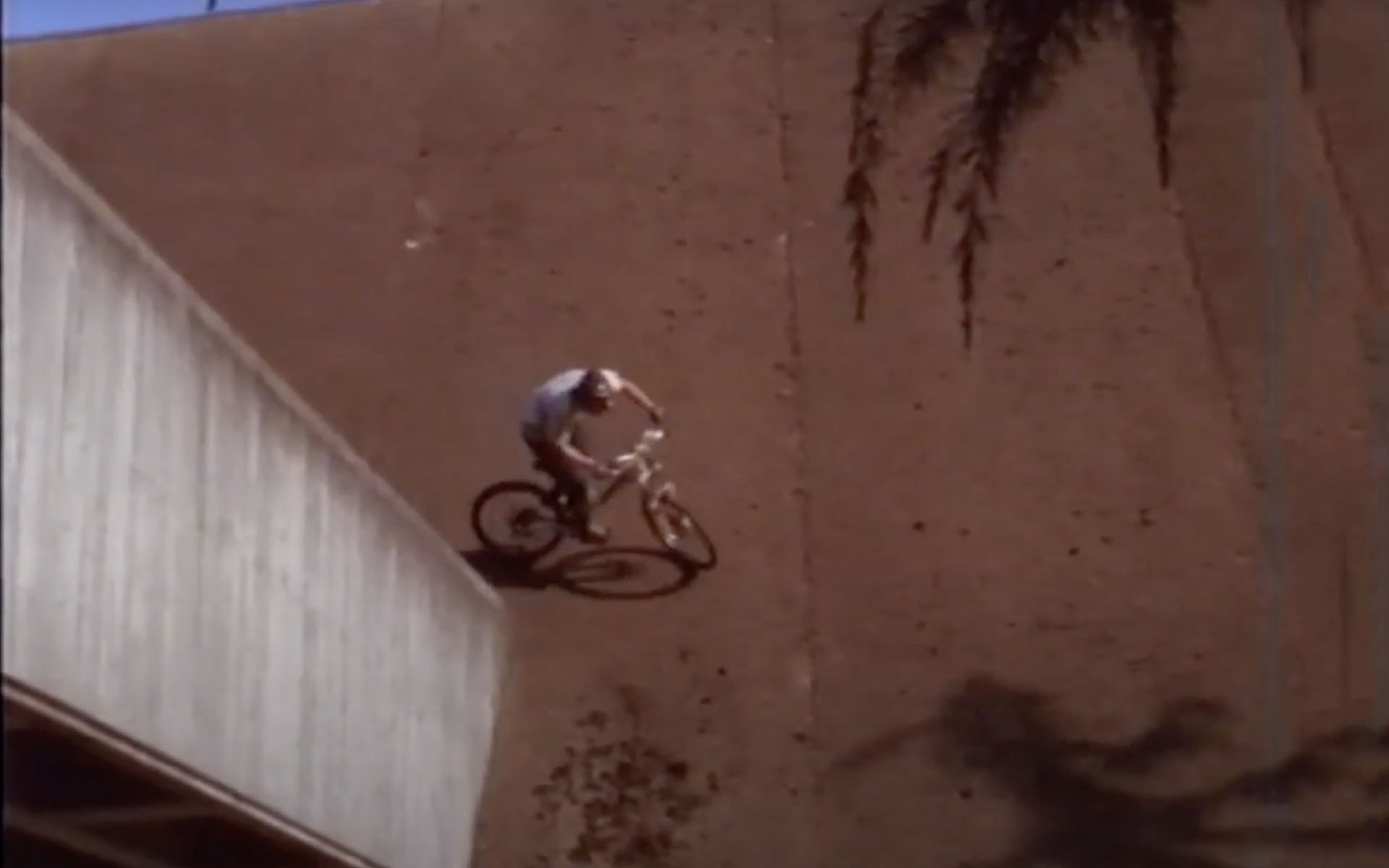 EDITORIAL
Dreaming Up Mountain Bike Lines
I dream of perfect mountain biking lines. These come in many shapes and sizes but the most persistent ones are those I hope I'd be able to eventually attempt. There are no fifty foot canyon gaps in my future, and while I may spend time imagining what it must feel like to experience extended flight on my mountain bike, that's not what I'm talking about here.
The line that has most dominated my imagination probably exists somewhere, but I've yet to see it in person or in photos. There was a moment last year however when I thought I'd stumbled upon it. I was driving through Kamloops and from the passenger seat I was taking advantage of the rare opportunity to look up at the hills and daydream about riding down the hoodoos, cliffs and chutes that loom above the south of highway 1. There are few roads in the world with such fertile views for a mountain biker's imagination, and it's easy to see actually mountain bike tracks down the steep grassy slopes. Many of these lines are exactly that, a single tire-width track rail down impossibly steep inclines, but some are more wide open in the classic Kamloops style.
Looking up one of the dry gulches that punctuate the ridge, I noticed a spot with freshly distrubed dirt. We stopped the car to get a photo but we were on the wrong side of the divided highway and I couldn't determine if this was indeed my dream line.
What I was hoping to find was what I call the infinite roll. Imagine you are rolling towards a cliff as the terrain gets steeper and steeper, until eventually it's vertical. What I'm imagining isn't a drop however and in my dream that vertical face should just as gradually come back to earth so there is no hard slam or even the need to get hard on the brakes. A nice long runout is essential to my fantasy move.
The key to this experience is really the feeling; the ultimate destination for those of us who crave steep terrain and near vertical rock slabs. Basically I want the sensation of freefalling without the risk of blowing up wheels or femurs, and I thought I might have found it.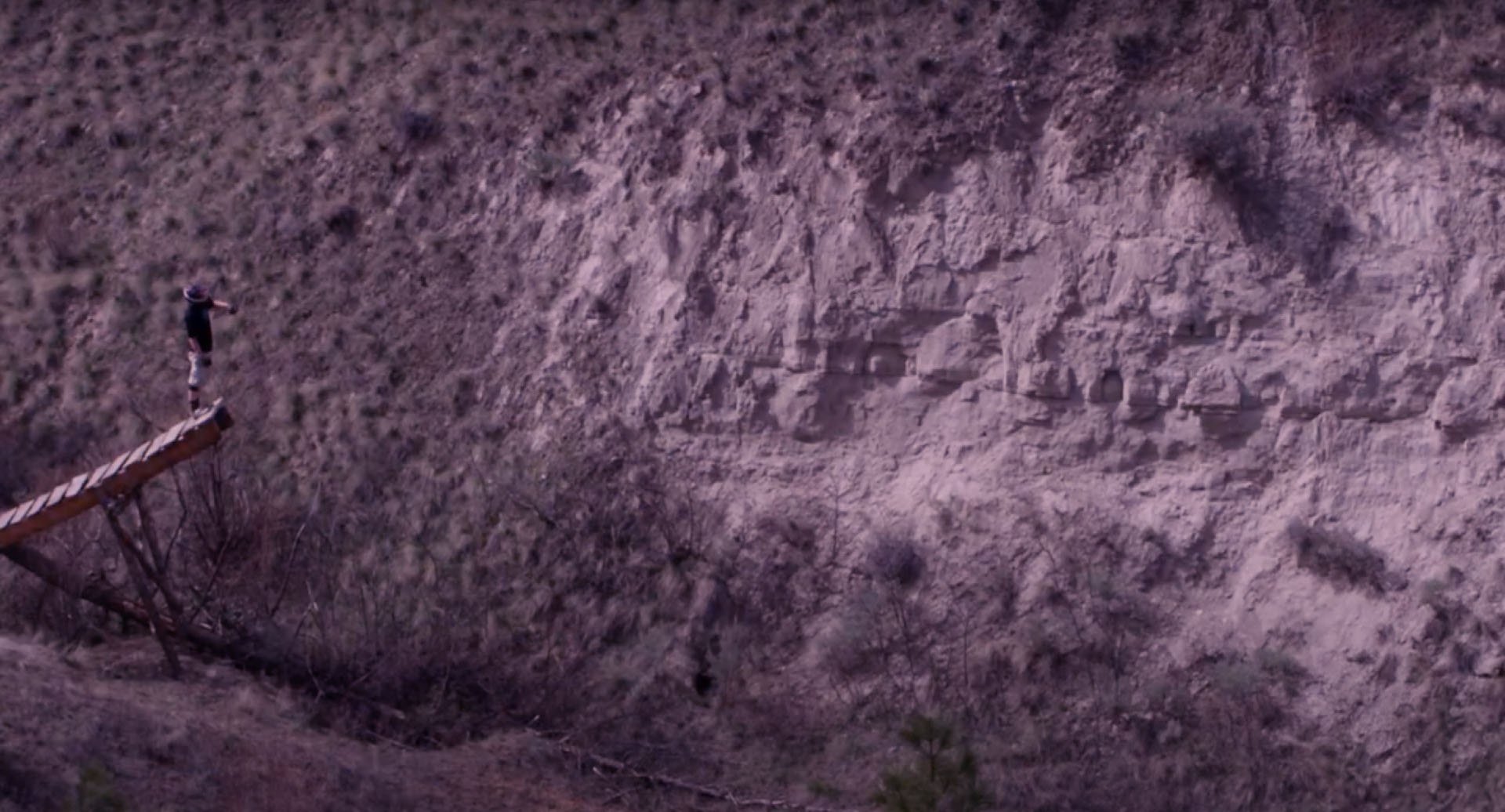 It was a month or so before I could properly scout the location I'd spotted from the highway, and in the meantime I'd contacted some Kamloops friends but they weren't aware of any digging in that area. They were curious however.
As luck would have it, I was driving through in the wee hours of a sunny morning because it turned out access was not easy. I had to negotiate my way through a long-established mobile home park that may one day be the setting for the Canadian adaptation of Deliverance. I assumed I'd be able to find a trail and just walk to the bottom but there was no trail and I was wearing flip flops. I climbed over rusty fences with aging signs warning me to keep out, and clambered awkwardly, scratching the shit out of my feet and ankles before finally finding some level ground. Eventually I got to a point where I had a clear view of the recently moved earth but it wasn't until I got even closer that I realized what I was looking at.
This wasn't my dream move at all, it was a small slide where the land had given way. What looked like a runout was in fact the debris field from the sluffed cliff. Part of me was relieved because the runout would have required a turn and because I didn't have to return with my bike, but in the end it intensified my hunger and curiosity. And when I look back at my first photo now, it's clear that there is no delayed gratification as the line slowly approaches vertical; it drops from the top abruptly.
Thankfully I have back up moves in my imagination and some of them resemble those I've seen on video or out in the wild. I was visiting friends on an island not far from Vancouver last summer and I spotted a perfect half size example of another move I'd like find. This one is entirely made of rock and it involves approaching a slab from the side. In order to get in position to point your bike down the slab, you first have to wall ride over a bench of rock. You need to go up before you go down and for a moment you are suspended over a vertical drop with your bike parallel to the ground. I've called on Wade Simmons to demonstrate this from his part in Ride To The Hills, using Vancouver's Aquatic Centre rather than granite.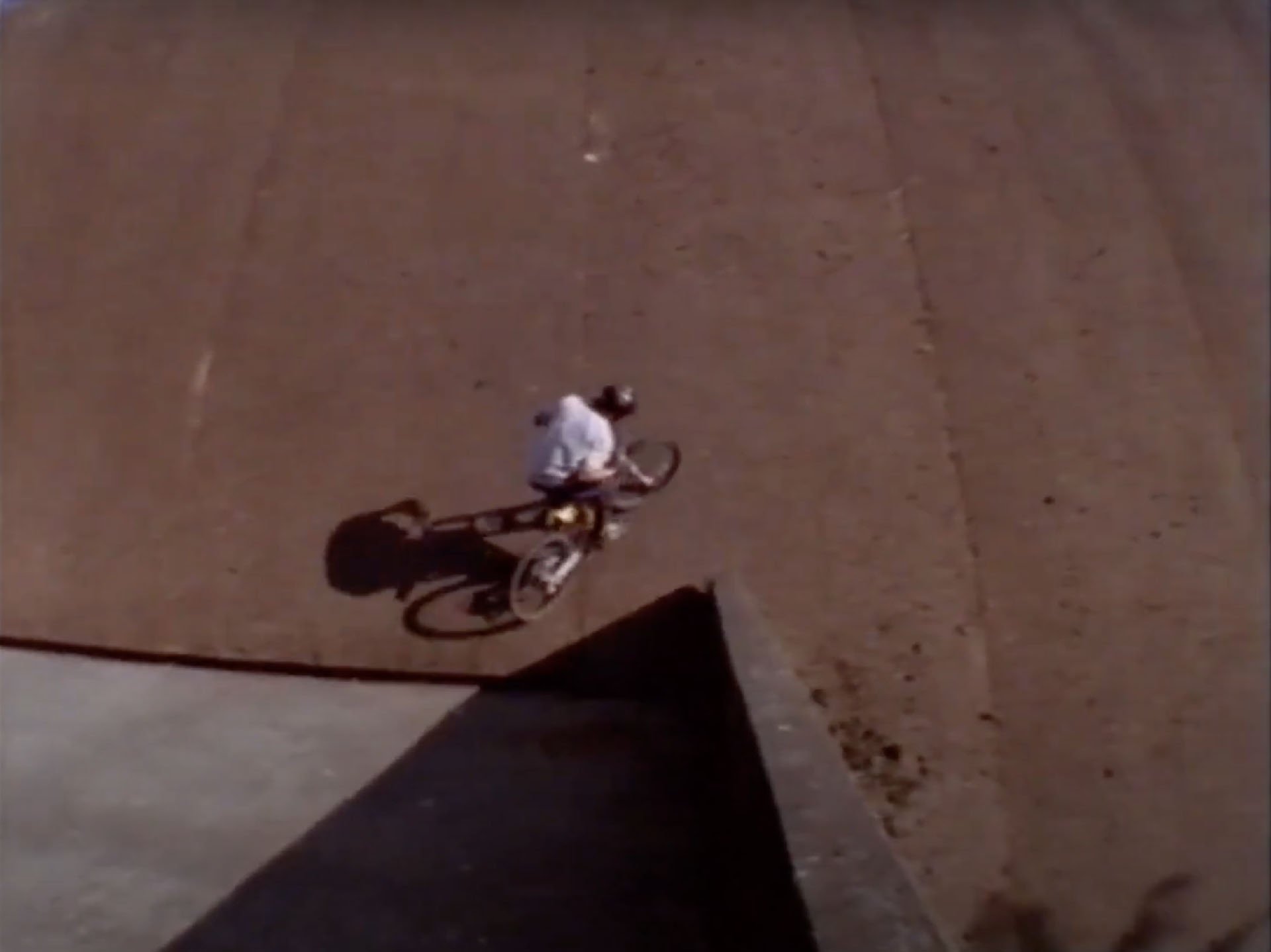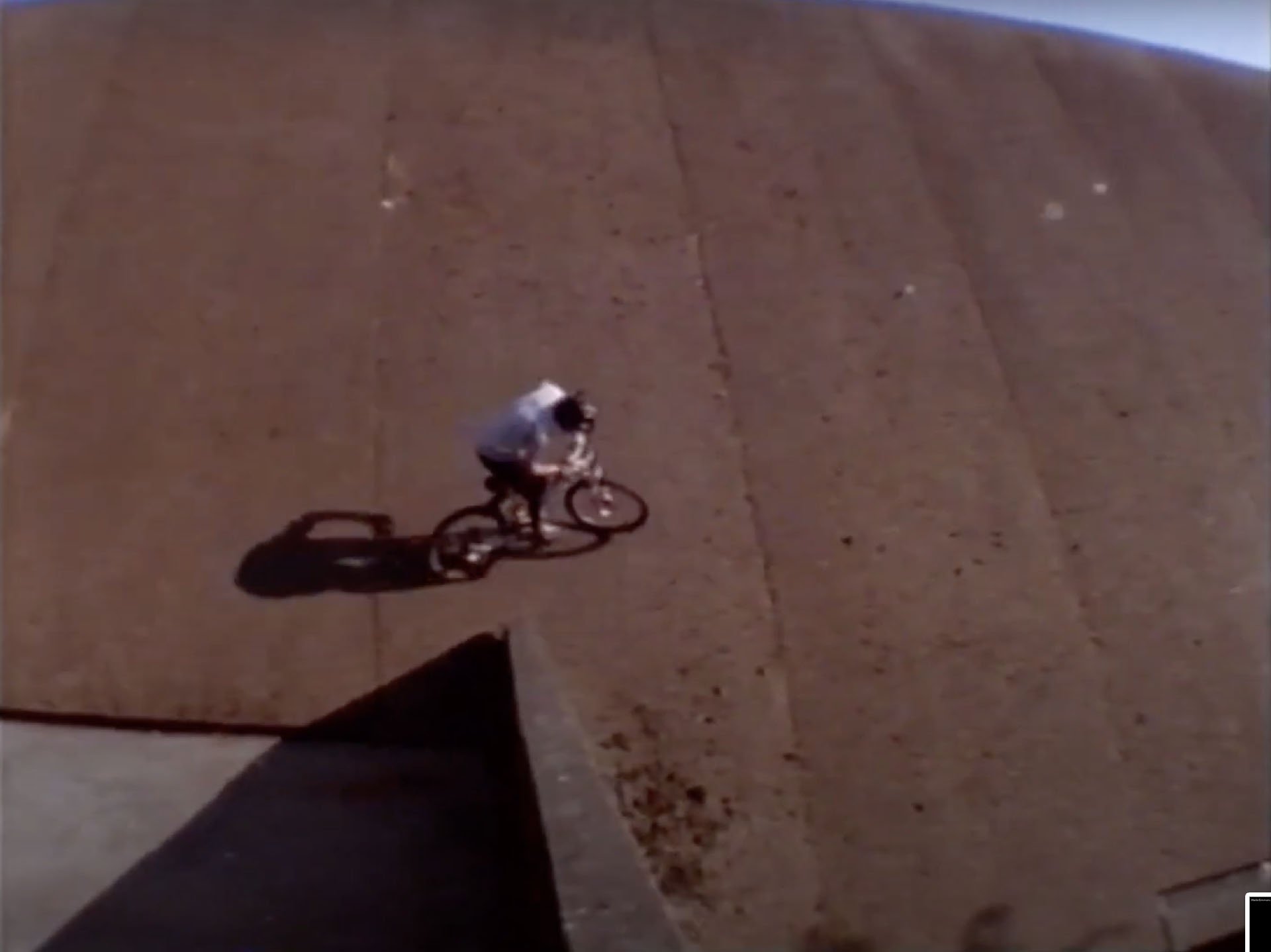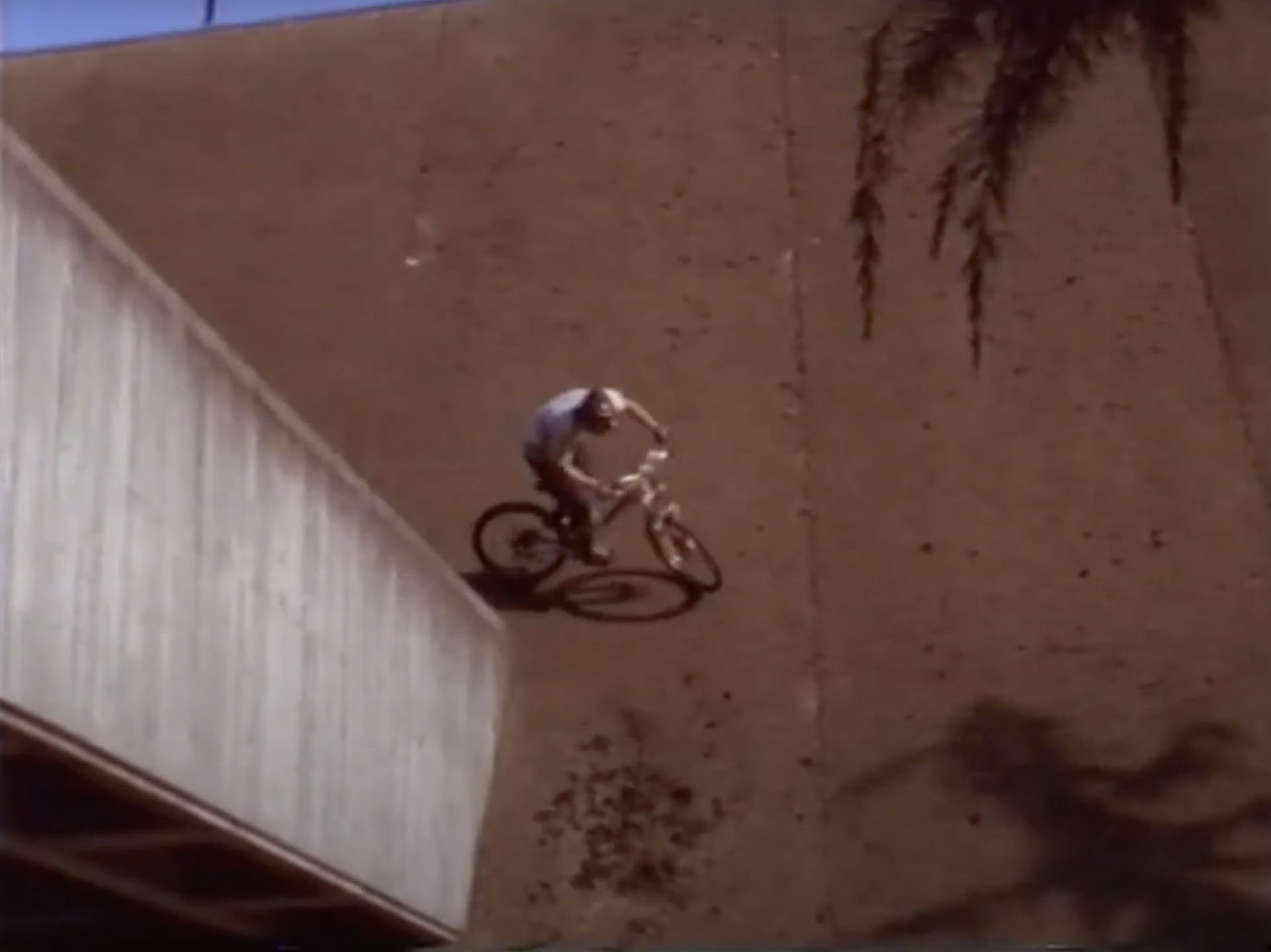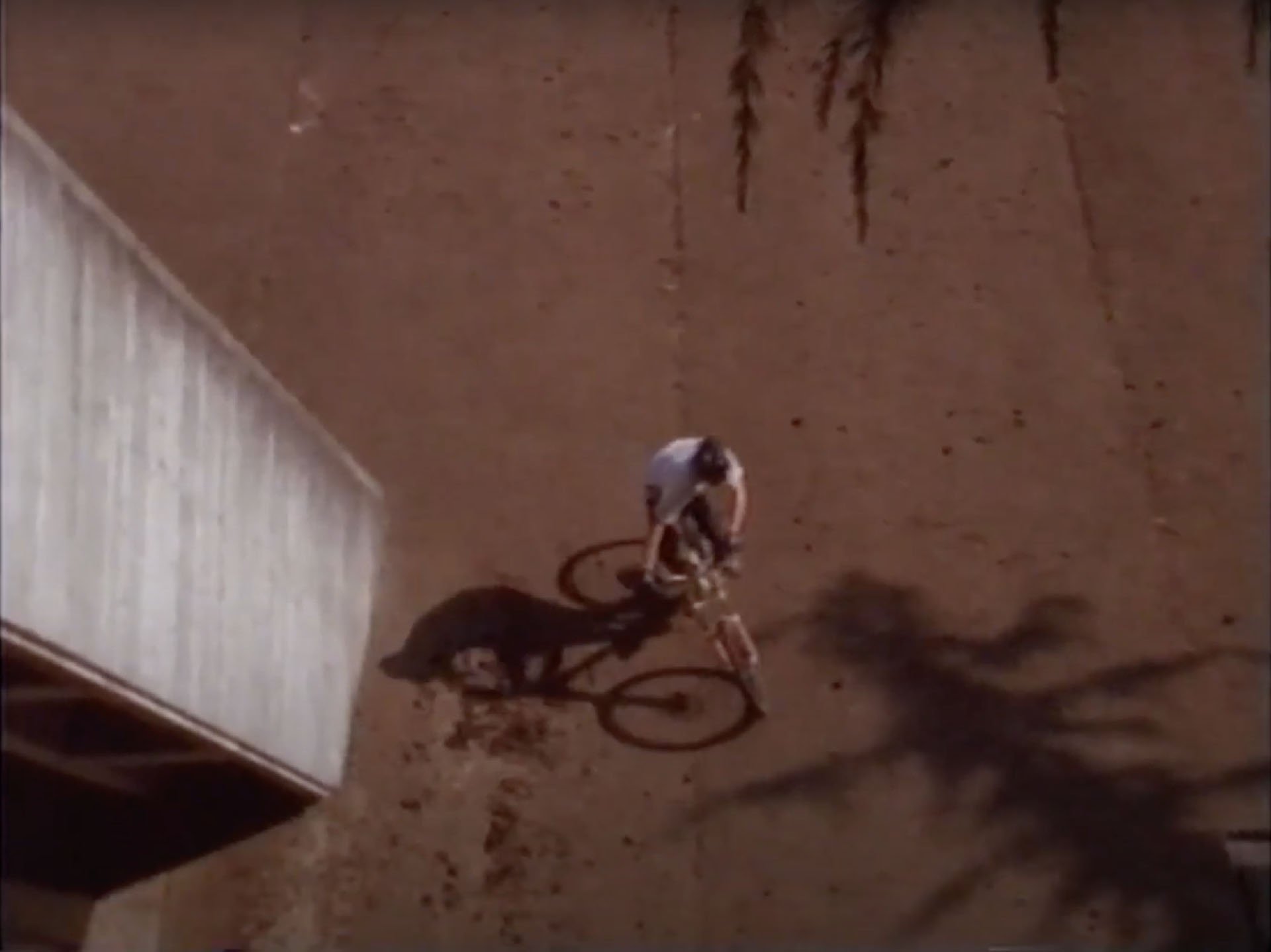 There is one dream line I've ridden, but I didn't even know it until after I'd ridden it a couple of times. This one is also on an island near Vancouver and it's blessed with plentiful perfect dirt and some steep terrain. Rather than a single move, this is one incredible move repeated on the left and right, ten times each side. I'm talking about the steepest berms I've ever ridden, with five foot faces and perfect arcs. At the entrance of each turn you dip your shoulder and fall until the arc gracefully brings you back to level, henceforth allowing you to fall into the next catcher's mitt. The entrances aren't identical of course and a few allow you to traverse long after the golden trail has fallen away, delaying the shoulder drop as long as possible for maximum effect.
Below is a video clip of Wade's Aquatic Centre move. Note - this is only a 10 second clip and you may be served s short ad before watching.
I've returned whenever possible and before long I realized that the rear brake was not only unnecessary, it was counterproductive. This front-brake-only discovery elevated the sensory pleasure conjured from the rhythmic alternation of hurtling weightless and the heavy rush of Gs. The builders involved in this one put hundreds of hours into the trail and I tip my hat to their dedication, skill, and imagination. Hopefully you know who you are, and that there are more amazing trails in your future.
Once vaccinations ramp up in Canada, I'd be pretty pleased if this becomes a summer of finding some of my dream lines and stumbling upon more my imagination hasn't yet brewed up.
I'd love to hear about your dream lines, those you've seen or actually ridden, and those that exist only in your noggin'.