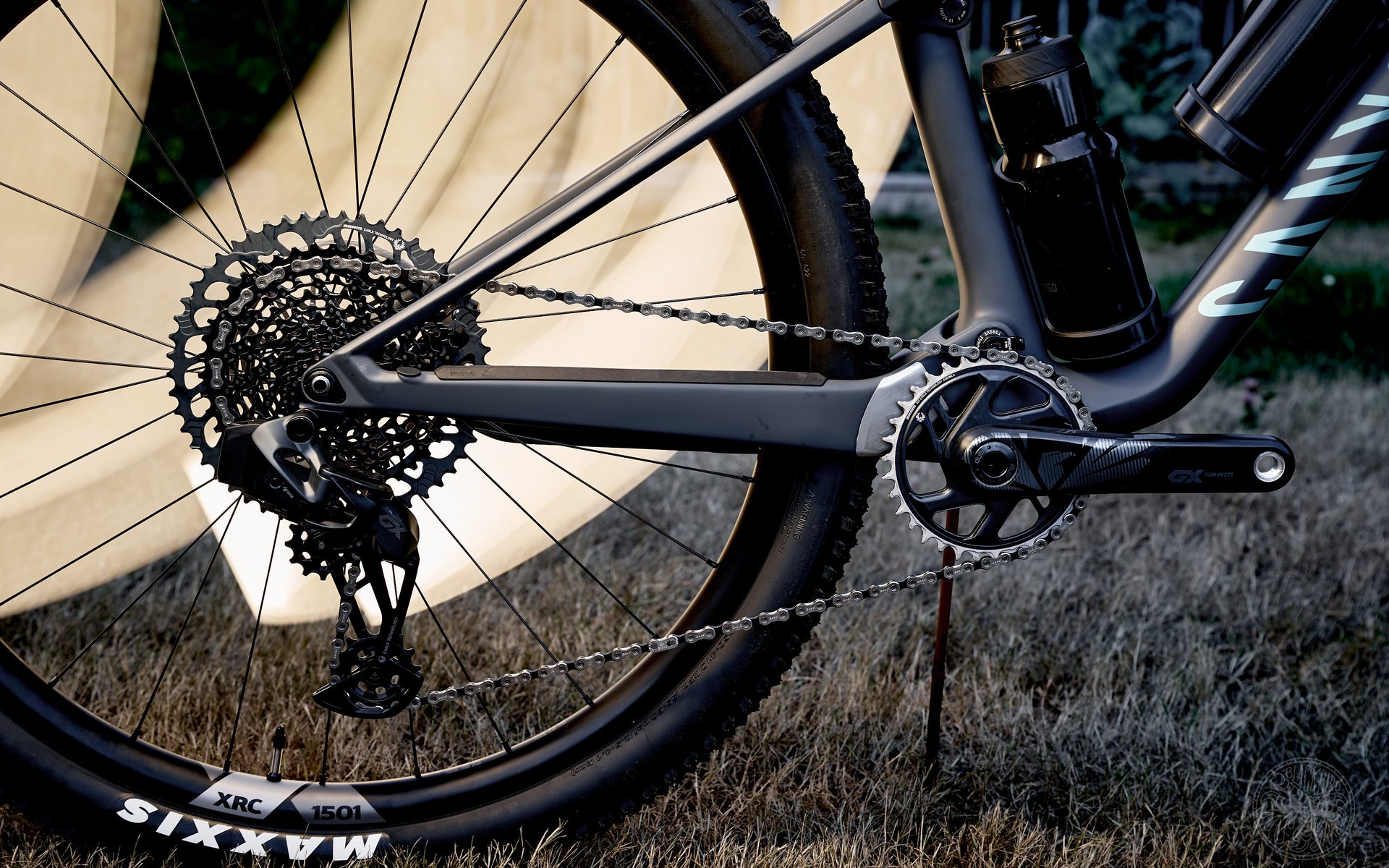 EDITORIAL
Dreaming Of Crate Suspension
Buying Backends
Let's talk about Ventana and Titus; two American-made mountain bike brands with in-house full-suspension frames. Titus has since changed hands and it's been years since they manufactured a bike in the US of A but here I'm talking about their polished silver Horst-link rear ends when Chris Cocalis, now of Pivot, ran the company. Ventana is still making bikes in Northern California including their line of walking-beam faux-bar suspension bikes.
The commonality between these brands, and this is by no means an original idea, is that they both sold their rear suspension platforms to smaller builders looking to offer a combination of a proven full suspension system, with lighter-weight aluminum stays, and whatever custom geometry you could imagine for a steel or titanium front triangle.
Fast forward to 2021, and there are a number of interesting, and excellent, full-suspension platforms on the market and I'm particularly interested in flex-stay platforms like Specialized's Stumpjumper, Kona's Hei Hei, and the Canyon Lux Trail I'm currently testing. These rear ends are light and have a clean and simple aesthetic that hides the effort that goes into making them ride well. If I was acquiring a custom-geometry full suspension bike I would love to combine a steel front triangle with my choice of geometry with a carbon crate rear end from a major manufacturer.
In the case of the Canyon, while it's a 110mm travel, light-trail bike, it's tested to the same Category 3 standard to which they subject their 5" travel bikes so it should perfectly complement the 130mm forked, 64-65° head tube angle, North Shore Tech-C bike that I'd order.
The average 2:1 leverage ratio (110mm travel from a 55mm stroke shock) lends itself to a wide variety of shock options whether I want to save some money and run a more basic damper like the SR Suntour Edge, install a super-light option like the Canyon's stock SIDLuxe, or run a top-performing mega-tuneable inline shock, like Cane Creek's IL Air.
The custom steel build is going to add some weight over the Lux Trail frame's 1905 grams (no shock) but the rear end and linkage would save weight over a full steel build and, more importantly, bring to bear an extensive amount of materials design and engineering that a small builder can't match. That's not a dig on smaller manufacturers who in many ways are driving the bus when it comes to geometry and kinematics, but strength-to-weight ratios and carbon layups are the purview of big manufacturers.
I'm daydreaming about the perfect full suspension trail bike for the UROC trails I was recently riding. The front end of my Waltworks V2 but with a 1-2° steeper HTA, the back end of the Canyon Lux Trail, an SB ONE chain tensioner, and a micro-drive single-speed ring and cog setup. Beautiful.
There are many takes on the best geometry for any given locale, as well as preferences for suspension designs and travel, making for limitless combinations. A Trek Slash with DH geometry or a Kona Operator with a full-length seat tube for pedaling? A Pivot 429 rear end with the front triangle dimensions of a new Firebird?

The issue is, of course, that many companies do not even sell frame-only options and quite a few that do charge nearly as much for their frames as the entry level of their complete bikes. So it's a big ask, for them to start offering rear-triangle sets to small builders as. It could however, be a great incubator for ideas to see what custom builders, and their patrons, do with them.
All that aside, given any option, what would you build?