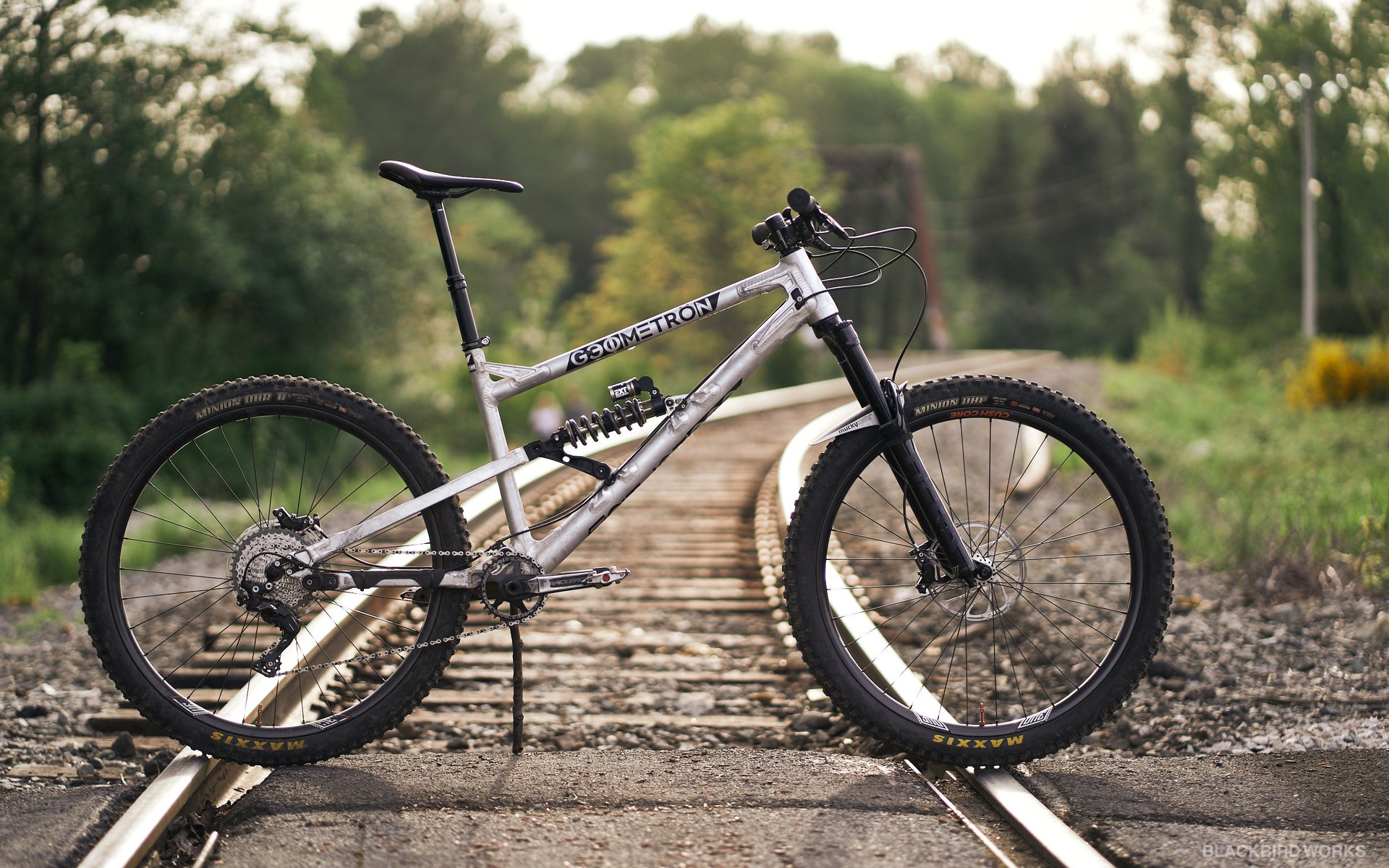 DREAM BUILDS
Alex Sinanan's Geometron G-1
Presented By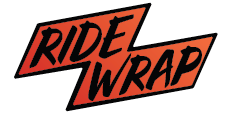 Dream Builds is a new series that highlights two-wheeled passion projects among our fellow riders. Turning a Dream Build into a reality takes time, passion, and commitment. The folks at RideWrap want to help you protect your own Dream Build because it's an investment. If you've got a bike that fits the series, we'd love to feature it, and give you a chance to win a Tailored Protection Kit from RideWrap. You can submit your Dream Build photos in one of two ways:
Send us some photos and a description of your build. Make sure to include 'Dream Builds' in the subject line.
Or simply post a few bike photos and details to Instagram and use the hashtags #dreambuilds and #nsmb.
We'll pick two winning submissions and feature them on the site. The two winners will get a Tailored Protection Kit, courtesy of RideWrap.
---
Hi Alex, tell us a little about yourself and your riding history.
I've been riding since the early 90s. I grew up in Toronto when high end bikes were barely a thing. I grew up around a shop called Cycle Logic that was one of the first shops in Canada to carry early exotic brands like Pace, Ibis, Specialized, Moots, Merlin, Whiskey Town and Bridgestone. That shop exposed me to early technical riding, such as it was in Toronto at that point. I ultimately moved to BC for university and to continue riding! The bike I brought with me to BC was a custom bike from Toronto called a Cameron. It was made by hand by a retired aeronautical engineer/toolmaker. He made every single part on that bike by hand except for the shock. It was a really cool bike but it didn't last long in BC. Fun fact: Andrew Major met this bike at UVic around that time in the late 90s.
I love riding here in the S2S. I love big climbs and steep technical descents. I'd say I do most of my riding on the Shore and Eagle and now that COVID restrictions are lifting I have a lot of catching up to do in the Fraser Valley, Squamish and Whistler valley trails. Whistler west side trails are my perfect trails.
What is your bike stable and history like? What was the path that led you to the geometron?
I've tried having multiple bikes but I always end up wishing I had brought the other bike. My G1 is set up as a super aggressive climbable monster descender - it's perfect up and down the S2S corridor. My current stable includes the G1, a progressive Ti hardtail and a Ti gravel bike. I spent most of last year exclusively on the hardtail but now I ride pretty much just the G1 and the gravel bike.
In the 90s I had a bunch of early hardtails like a Ritchey Ascent Comp and a Bridgestone MB1. Like a lot of us I went through a slew of bikes as riding evolved in the late 90s and beyond. Broken BBs, disc brakes, bigger heavier tires, early suspension, etc. I was always the alpha bike nerd in my riding circles. I went from the Cameron to a Psycle Werx Wild Hare with a Hanebrink fork (ultimately switched to a White Brothers UD150). I ran that Hanebrink on a Rocky Mountain Reaper hardtail frame for a while. The best of the bunch was a Turner RFX with a Stratos MX6.
That was a different time which younger riders might find hard to appreciate. Production bikes were woefully inadequate. The boutique bikes were expensive, finicky, inconsistent and very hard to keep running and the DH bikes that had the travel we needed were focused on racing not on pedalling or surviving slow speed big impacts. It was normal to have a major mechanical and at least one flat tire per ride.
I sold the Turner just in time to get one of the first generation Knolly V-Tachs around 2004 or 2005. I had a couple of other Knollys which I absolutely loved but I sought out an Enduro S-Works 26" around 2011 that had a tall head tube and steep seat tube and I never looked back.
I flipped from the latest most progressive big guy bike to the next until I finally acknowledged that they were all too damn small and committed to a Geometron G16. I loved the G16 but I had many of the same issues AJ had with it. The G16 was so close; the G1 was everything the G16 wanted to be.
What makes a good bike geometry?
The big realization is that production bicycles generally fit people up to about 6'3". Most bikes are optimized for M-L riders and everyone else has to make do with compromises because companies don't want to go the extra mile to ensure that bikes actually fit. I think that's unacceptable for a $6000+ bicycle.
For a taller rider, production bike geometry has always been a huge compromise. You're either endo-ing downhill because the wheelbase is too short to balance against your high center of gravity or you're flipping over backwards when climbing because of a rearward weight bias due to slack seat angles and short rear centers. It took a leap of faith to buy a bike that most didn't understand to solve a problem that few others had. It's easy to balk at someone making exotic choices when they are sitting right at the apex of the bell curve themselves.
Geometron for a long time was the only company that approached geometry differently: multiple chainstay lengths, varying seat tube angles by size, mutators, taller stacks and an XXL size that was truly monstrous and proportional. I find it amusing that other companies are finally getting on board with this and they're acting all virtuous, like they weren't dragged here kicking and screaming by consumer demand.
My G1 is the XL size running the 41mm CS and 10mm SS mutators which yields pretty much the biggest XL bike you can buy from any company.
535mm Reach
63" HA
78" ESTA
452mm CS
25mm BB drop
1330 WB
Generally I leave my bike alone until I notice something is off and then I embark on a process of experimentation but so far that has not been necessary. This configuration works so well that I haven't even considered swapping mutators. I could definitely set it up more extreme but so far this configuration has been great.
This is the best fitting bike I've ever had. It's the first bike that really truly works for me. I feel like I'm well balanced and centered in the wheelbase and it's got enough stack that I don't have to run lots of spacers or a high rise bar.
It's easy to drive the G1 really hard uphill or down and it's possible to configure it to do well at both tasks at the same time. It's the most comfortable climbing position I've yet been able to achieve yet still have perfect descending performance. I can climb anything on his bike and it's an absolute monster on steeps. The only real trick is tight uphill switchbacks. Every climb has that one switchback which only has one arc my bike will fit so I have to be extra precise.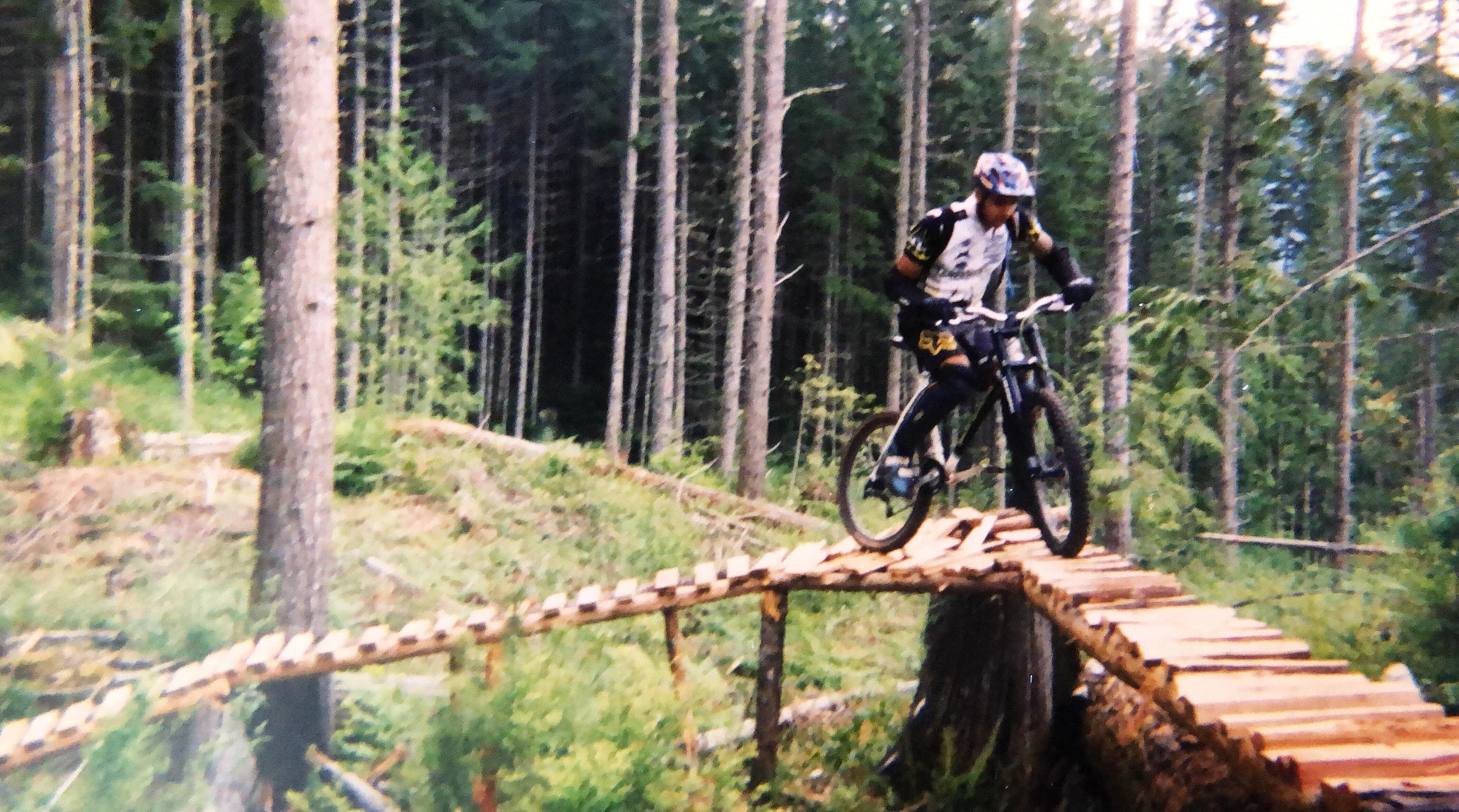 Tell us about the Custom Hardtail a little
When I realized I wasn't happy with my G16 I figured it would be worth trying a progressive HT. Maybe a compliant titanium frame with a big fork and super progressive geometry would give me what I need. Maybe I could just do without the full suspension frame that companies seemed intent on not making.
I did a lot of research and ended up ordering a frame from Waltly in China. I designed the frame from the ground up. I knew that a North American brand could do the same thing but I wanted to learn about hardtail geometry first hand and for the price of a single domestic Ti frame I could get three from Waltly and figure it out for myself. I was tired of people telling me what was supposed to work for tall guys (which always seemed to coincide with what was most convenient for them) so I opted to do it myself.
My Ti hardtail:
63' HTA
76' ESTA
630mm Reach
448mm Rear Center
150mm Head Tube
66mm BB drop
I really like the soulful connective vibe of the hardtail but to ride it at the tempo where I get happy requires a lot of focus and physical commitment. Anything I can do on my G1 I can do with my hardtail, but it's much harder on the body and the margin for error is lower. A cool hardtail is the perfect second/backup bike.
I think it's good to have an heirloom quality hardtail around.
Tell us about your suspension settings.
I'm running a 475lb spring on the EXT shock with sag closer to 30%. I like the bike to sit tall and peppy. The EXT stock rebound range is very fast to my taste so I had it revalved slower by Ben at Alba in Whistler. I'm still running the rebound maxed out and it still seems very fast on a parking lot test but I am riding better than ever so I'm just going with it.
I run around 101psi in my fork main chamber. I'm 3 positions down for the volume reducer. 3 clicks from open for HSC, LSC and rebound. I got happy on this fork almost right away. I made a few adjustments to the volume setting and main chamber pressure but within two rides I was at the settings I've been running ever since. I don't mess with my fork too much other than dropping a few psi from the main chamber in the winter.
Generally speaking this bike was tricky to get dialled. Between the long wheelbase, steep seat angle and slack head angle the G1 requires a fair amount of adaptation. It took me close to 20 rides with lots of note taking before I got it pretty much perfect. This is a bike that rewards a systematic approach to setup. The end result is that I'm now riding faster more easily with a greater margin for error than before.
Do you set your bike up for comfort or speed?
I'm set up for speed - this is a hard to ride casually. I like my bikes set up taut and precise and smashy and it takes a special kind of bike to work well under those conditions under a big strong rider. I don't really think of myself as speed-oriented but I've always set up my bikes this way so I guess I am. I like my speed to come from precision not recklessness.
I love clipless pedals. So many people who don't like clipless established that idea when pedals were little and shoes were too stiff and forced you to pedal on your toes. Once shoes became available that allowed you to position the cleat further back to better mimic your position with flat pedals - that's when things changed. Now you can get a nice positive attachment for climbing but a balanced position for descending.
I found Shimano pedals great but they never had enough spring tension. Even at max with brand new cleats I'd blow out of them at the most inopportune moments. The Look X-Track En-Rage pedals have been perfect. Besides the ridiculous name they offer a good 30% more spring tension than XTR (mine aren't even maxed out), are compatible with Shimano cleats and they're tough as hell.
SQLab 30x carbon 12' backsweep bar. I've been trying to resolve some nagging wrist issues and I was happy on the SQLab bar almost right away and my wrist stopped hurting soon after. Flex-wise it's a very comfortable bar though I don't know if that's due to the carbon layup, the backsweep angle or the 31.8 clamp diameter. It's also 780mmn wide which doesn't seem to bother me at all despite me being much wider at the shoulder than most people.
Dear bike industry: I find it frustrating that there isn't a universal measure for bar stiffness, just arbitrary anecdotes. I find it even more confounding that while multiple widths and rises are available they are only available with 5' upsweep and 8' backsweep, as if we are all identical in this respect. Another curious compromise everyone just accepts, along with saddles and grips. Seems to me that selling more ergonomic customization options would be more productive and meaningful than more unnecessary standards?
2020 XL Geometron G1, dual 29
EXT Storia coil shock, 475lb spring
Cane Creek Helm Mk2, 160mm, 44mm
WR1 Convert Wheels w/ I9 Hydra hubs
11spd drivetrain: XT 11-42 / 32t front
Raceface Turbine Cranks 175mm
Rock Shox Reverb 200mm
DHF2.5 front, DHR2 2.5 rear, both EXO+, tubeless, Tannus tubeless inserts (cushcore at the time of the shoot)
Code RSC brakes, 200mm rotors
50mm Atlas stem
SQLab 30x carbon bar (30mm rise, 12' sweep)
SQLab 711 grips, size L
SQ Lab 611 Ergowave Active saddle 150mm

Look X-Track Enrage platform pedals
Do you have huge bike envy?