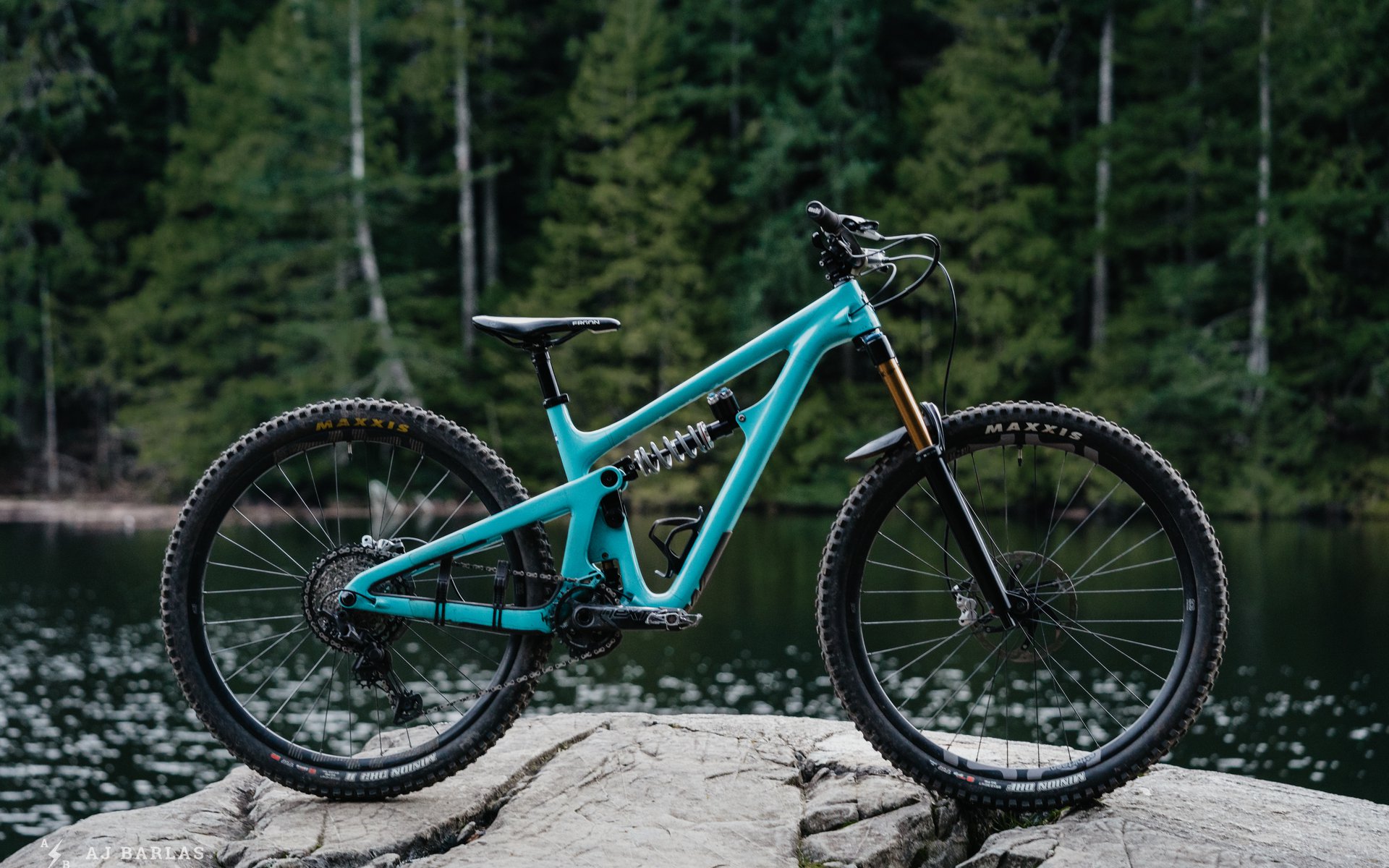 DREAM BUILDS
David Fournier's Well Ridden Yeti SB150
Presented By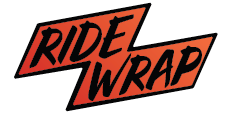 Dream Builds is a new series that digs into the passion projects among our fellow riders. These bikes aren't necessarily the fanciest or newest, but their owners will have chosen each part for a reason, according to a grander vision. We'll present a new Dream build more or less every month, and yes, you'll get your chance to submit your own build to be considered for inclusion in the series. More on that later - for now, enjoy the first installment.
---
As mountain bikers, the gear we ride is something a dangerous amount of time is spent pondering. And time isn't the only thing we spend too much of on our bikes – ask your partner for confirmation. But it always comes down to having what makes us comfortable and what gives us that big shit-eating grin in our free time. Sometimes it's purely for that bling factor, and others it's all about functionality.
For David Fournier, his build comes down to comfort. He's not afraid to spend money where it will improve his experience and help keep the sore bones from rattling any more loose. His build consists of some surprising pieces but the most notable thing is how smooth and solid it feels to handle. While wheeling his Yeti SB150 from my car to the shoot location, the attention to detail when it comes to a quiet, planted bike was screaming, silently. There's not a lick out of place making the dull thud from the tires over the ground the only sound, and feeling while maneuvering it. Absolute bliss.
David's been riding since the '90s and has his fair share of injuries from that time. What affects him most these days is a couple of beat-up wrists and an equilibrium issue from Meniere's Disease, which can at times make it impossible to ride. But reading through his setup, it becomes clear that it's not just his battered body or struggles with Meniere's that steered the direction of his build. This Yeti SB150 may not be the most bling one on the trails – some Yeti owners love to go ape-shit on their builds – but it is put together with an interesting mix of carefully considered components. Not all of the parts are the latest and greatest but David's attention and willingness to maintain his bike places it in a class of tight that equals freshly World Cup mechanic built rigs.
A.J. – What drew you to the Yeti SB150?
David – Richie Rude. Ha. I grew up riding bikes in the '90s and that brand is somewhat mystical to me.
What were you riding before this bike and why did you change?
SB6… 'Cause newer is better, right?
Why the Push ElevenSix?
I only see its benefits. I think the Float is slightly "poppier" on jumps but falls short everywhere else for me. It lacks the composure of the 11/6, it feels like I'm riding an angry bronco and overall lacks the grip I get with the Push. The 11/6 feels like glue and it's sooo smooth over the bumps. It helps to corner the bike in a big way. The bike retains its sweet spot/geo better I think.
Your brakes are almost flat. Why? How long have you run them like this?
I tend to ride the front end a lot and it helps to keep me on the right side of the bar, haha. I don't like OTBs that much, lol.
I think it helps keep me more centred on the bike and it also feels less twitchy to me. It keeps my elbow straight and out (wider stance and stronger grip maybe?). I'm not sure what the science is on that, I'm just old and have weird habits on the bike now, haha. I've been running them like that for a good 10/15 years now... My wrists are also bad, strangely this helps with the pain I get on top of them.
We don't see many people with Time pedals on mountain bikes. Tell us about those.
They are the best… period. They got tough to find for a while, and I tried a bunch of others, but those just have the best feel for me, and they are solid! I run them on my DH and trainer at home.

I pull out one piston at a time with this tool/block I made, clean/lube it, repeat with all four. Keeps 'em feeling fresh. I also make sure they are perfectly dialled up/centred, pretty much every 2/3 rides... – David Fournier
DH casing for the front tire and a DoubleDown rear. Why is that?
I'll switch between the two depending on what's available but I prefer full DH casing if I can get it… I just like the added support I get from that casing. It feels like the bike tracks better and slightly smoother as well. Most of that stuff is just in my head though, hahaha. I like not having to worry about slashing a sidewall and DH casing gives me that… Although I have slashed my fair share of those in the park.
Fun fact, I've never slashed an old tire, it always seems to happen to me with brand new tires.

(I've) been running DHFs for what, 20 years now? I've tried so many tires over the years and I keep going back to that tire, everything else scares me… or I scare myself? Not sure, haha. I don't mind the e13 either, (it) feels really similar, a tad faster even… – David Fournier
Do you run the grips backwards on purpose? Tell me about that?
Yes, you noticed!? Those are lifesavers! I simply can't run lock-ons anymore. The Longneck's give me the extra squish my wrists need. I run my hands right on the outside of the bar, and the bulge bugs the crap out of me if I run them the right way around. I have small hands and bad wrists… like real bad wrists and I get pain otherwise.
The bike feels unreal and there's plenty going on to cut down on feedback. Tell us about that and your trouble with hand pain.
Yeah, have I mentioned my bad wrists? Haha. The grips and bars are a result of those. That OneUp bar has also been a lifesaver to me, it really cuts down on the vibrations. Science works!

Two years, zero problems – I'm really happy with it. I bash the chainring quite often so the bash guide made sense to me. – David Fournier
Is this your only bike?
I sold my DH in the fall. I usually have two bikes but I think I'll skip a year with a DH this year…?
You ride heaps of bike park and DH. Have you found any limits with the SB150?
With the bike? No. With me? Pretty much as soon as I get out of the bed in the morning, that's my limit now, lol. Jokes aside, it's a great bike for the park but I do get tired on it pretty quickly… In terms of plow capability, I think it's just as capable as a DH bike but forces you, actually, I should say allows you to take different lines… I can ride the same stuff on this bike but it's probably a tad slower overall as my achy body tends to force me around the bigger stuff now.

(I've been running the STFU) since last summer. I went from a 12/47 to a 10/51 drivetrain and it was noticeably louder… I can't stand chainslap. – David Fournier
What do you enjoy most about the bike?
It loves to go over things and the faster you allow it to do its thing, the bigger the reward.
What are you most picky about on your bike?
Is picky a nicer way to say anal about stuff? Hahaha. Brakes and suspension. Those two must be dialled at all times, I cant ride my bike otherwise… and I'm not joking.
Worst thing about the bike?
The maintenance on the bearings.
What plans (if any) are there for it in the future?
Hopefully that new Öhlins 38.
David's Yeti SB150 Specs
| | Brand/Model | Notes |
| --- | --- | --- |
| Frame: | 2020 Yeti SB150 (Turquoise) | Size Medium. 150mm rear wheel travel. Turq layup. |
| Shock: | Push ElevenSix | 400lb spring w/ one-half turn preload / HSC: 16 out / LSC: 14 out / R: 10 out and 8/10/10 for second setting (setup for fast A-Line-type trails) |
| Fork: | Fox 36 Factory Grip2 29 (170mm) | 70psi w/ 1 spacer. HSC: 15 out / LSC: 12 out / LSR: 9 out / HSR: 6 out |
| Brakes: | Gen. 1 TRP Quadiem | 203mm rotors front and rear (Shimano IceTech) |
| Wheels: | e*thirteen LG1r carbon rims laced to DT Swiss 240 hubs | Custom built. Strong, trouble-free rims and DT hubs were found "super cheap on Starbikes" |
| Tires: | Maxxis Minion DHF 29 x 2.5 front, Maxxis DHRII 29 x 2.4 rear | DH front tire and DD rear currently. 22/24psi front and 24/26psi rear, depending on where the ride is |
| Drivetrain: | Shimano XTR shifter and XT 12-speed derailleur w/ 10–51T XT cassette | 32t Blackspire Snaggletooth chainring |
| Cranks: | RaceFace Next R | 165mm length |
| Chainguide: | OneUp Bash Guide | Turquoise |
| Bar & Stem: | OneUp Carbon Handlebar and Renthal Apex35 | 40mm stem length (flipped) and 35mm rise bar cut to 770mm |
| Grips: | ODI Longneck (Push-On) | Run backwards to place the bulge away from his hands |
| Pedals: | Time Speciale 12 | Been on mostly Time pedals for 20 years |
| Seatpost: | Oneup Components V1 Dropper w/ original composite lever | 175mm drop length "I think?" |
| Saddle: | Ergon SM3 | Size M/L |
| Extras: | STFU Trail chain damper, OneUp Axle-F, RideWrap (Frame) | Prefers the cleaner look of the Axle-F (vs stock QR-Thru) |
| Weight: | N/A | Heavy with a hint of I don't really care? Haha. No idea, seriously – 30-something pounds |
Height: 5'10"
Weight: 155lbs
Inseam: 30 inches
Riding Style: I'm told I'm smooth and like straight lines around corners. Lol. I have bad equilibrium and over the years I've become less comfortable in the air so I like to stay low to the ground.
Bar roll: What feels right to me, no real science. It helps with my bad wrists