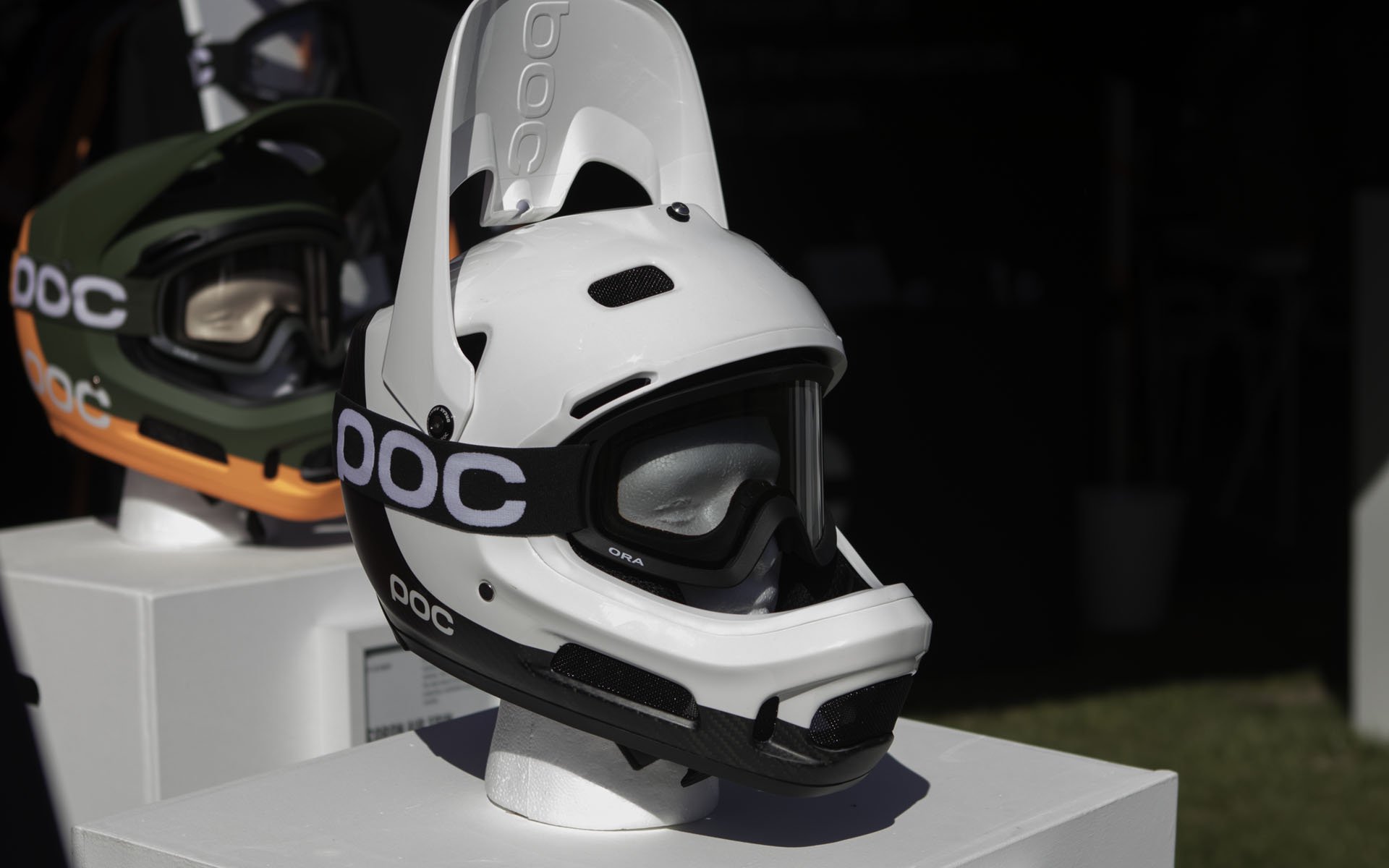 SEA OTTER STUFF!
Douchebags, German Injunctions and Loic Bruni
Sea Otter feels a lot like Interbike this year, only with fewer hangovers and less self loathing. With too much to see and lots of products being released and announced it's hard to imagine much of anything happening in Reno. But for now we've got lots.
Here are some things that tickled my fancy. 
---
Douchebags Bike Travel Case
Douchebags is a company that may be trying to distance itself from a controversial name. There appears to be a movement afoot to rebrand in favour of DB for reasons that may seem obvious. The name likely gained the company a degree of notoriety on this side of the pond but it's apparently becoming a burden for the Norwegian concern. 
For reasons that may be unrelated, Douchebags stopped production of the original "The Tour" bike case but they have rebounded with a burlier version. We were told the case will fit mountain bikes of a good size. More info is needed however because apparently this production sample had just arrived. 
Unlike other cases that protect your bike using padding and armour, DB uses a metal frame for both protection and to suspend the frame, keeping it clear of the sides of the case where damage is likely to occur. It's also said to break down very quickly and easily. No word on price or whether it's called Douchecase.
For more info on Douchebags (but not this case) check it out here...
---
Giro Chamber II Shoes
Giro has a new version of the Chamber. Or maybe a sequel is more apt since it's called the Chamber II. The shoe claimed its first victory over the weekend on the feet of Aaron Gwin who won his 20th World Cup DH in the season-opener in Losinj, Croatia. 
Speaking of DH, gravity riders will be pleased to learn that the cleat channel has been moved back 10mm to place your pedal closer to the ball of your foot. 
---
Crankbrothers SuperBruni Edition Mallet DH Pedals
The pedals you see below are a pair. The anodizing alternates on either side of the pedal. The price is identical to the standard Mallet DH at 169 USD.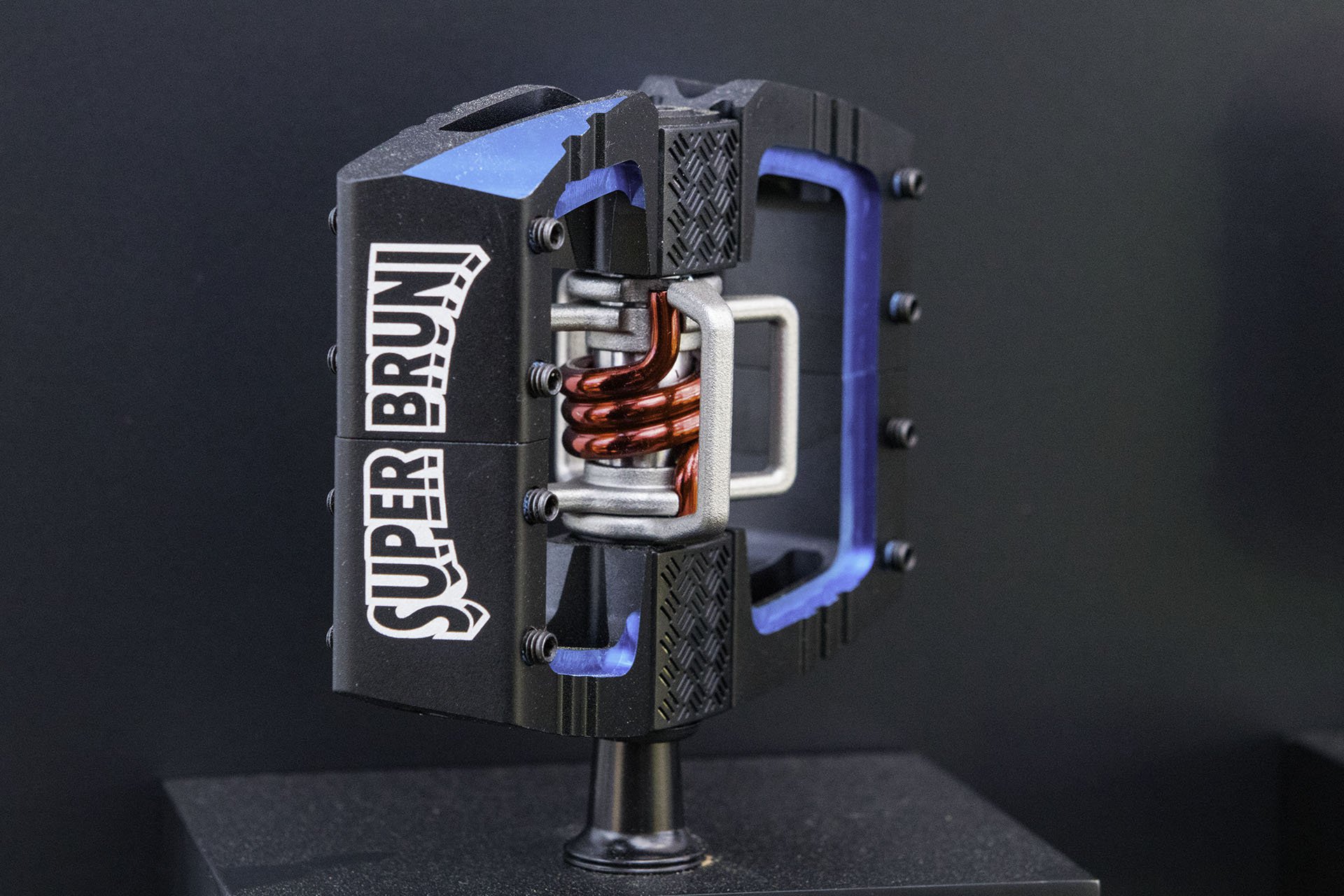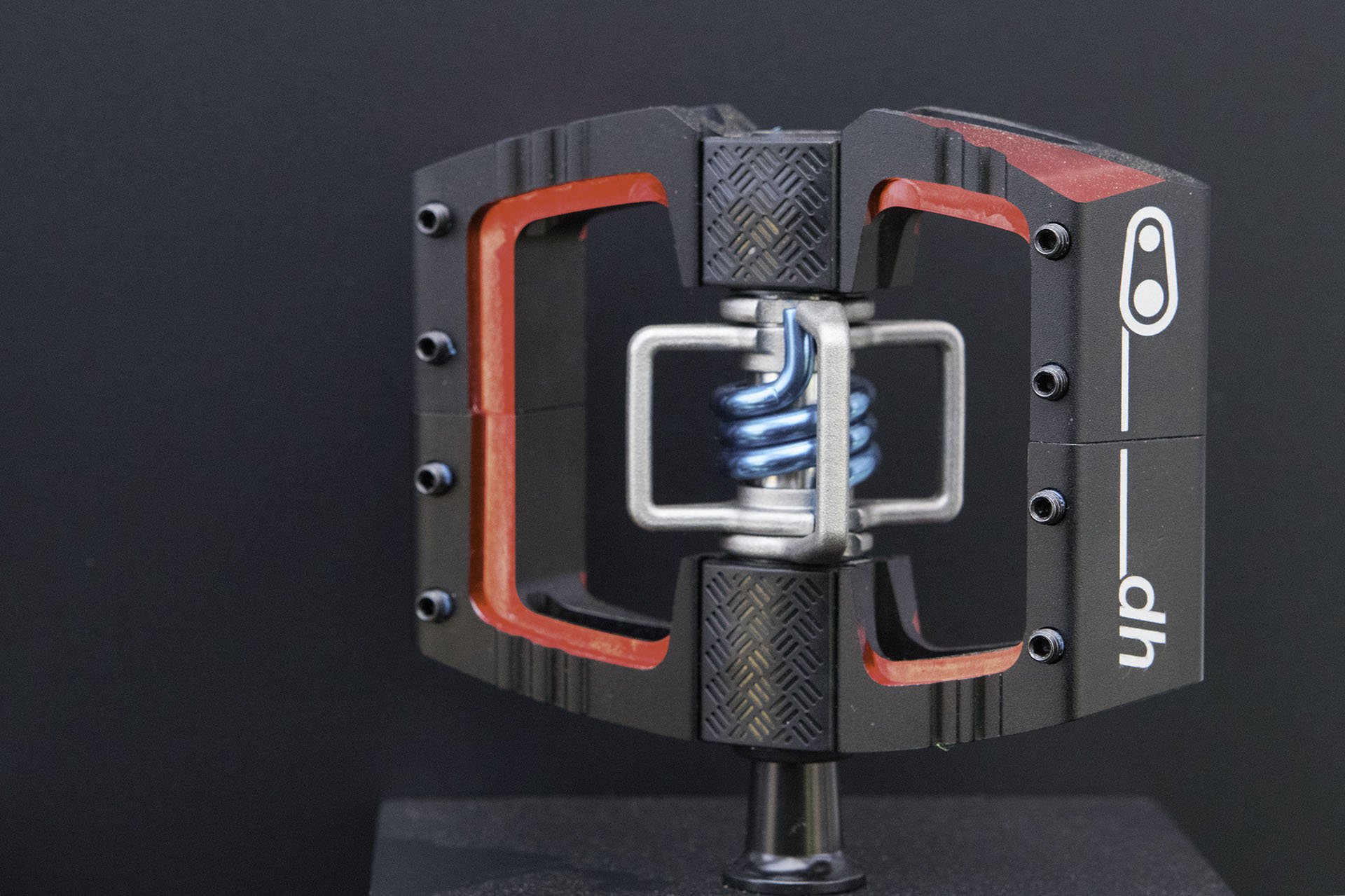 ---
POC Coron Air SPIN and Coron Air Carbon SPIN Helmets
Those are product names that aren't messing around. POC's Coron Air SPIN helmet can be yours made from carbon fibre or other stuff. The other stuff is fibreglass and you'll save a bundle of cash by choosing that option. You'll pay a 100 gram penalty as well. After the outer shell both models share technology like POC's answer to MIPS, called SPIN (Shearing Pad INside). 
Until April 19th, 2018, POC and MIPS, two Swedish companies with a background of collaboration, were mired in nasty lawsuits. First MIPS sued POC and then POC counter-sued. MIPS fired the first shot strategically by alleging patent infringement in Germany. This was particularly damaging to POC because German law stipulates that once an injunction is granted, sales of a contentious product must cease until the dispute is settled. 
These companies may not have been acting very Swedish initially but now that lawyers have been paid, things are pointing back towards Scandinavian-ly amicable. In a joint statement the former allies practically renewed their vows: "The companies intend to jointly develop safer helmets combining POC and MIPS' strengths in technological innovation, style and quality." 

Back to the helmet. This is designed as an all day helmet so think Enduro as much as DH and it has venting designed for both high and low speed airflow. The liner is made from EPP (expanded polypropylene) that is designed to be good for multiple impacts, whether you are or not. 
For more on the Coron Air Carbon SPIN and the Coron Air SPIN click here...
---
We have a bunch more stuff from Sea Otter to show you but first we need to go ride some trails in Oakridge Oregon. We thought you'd understand!