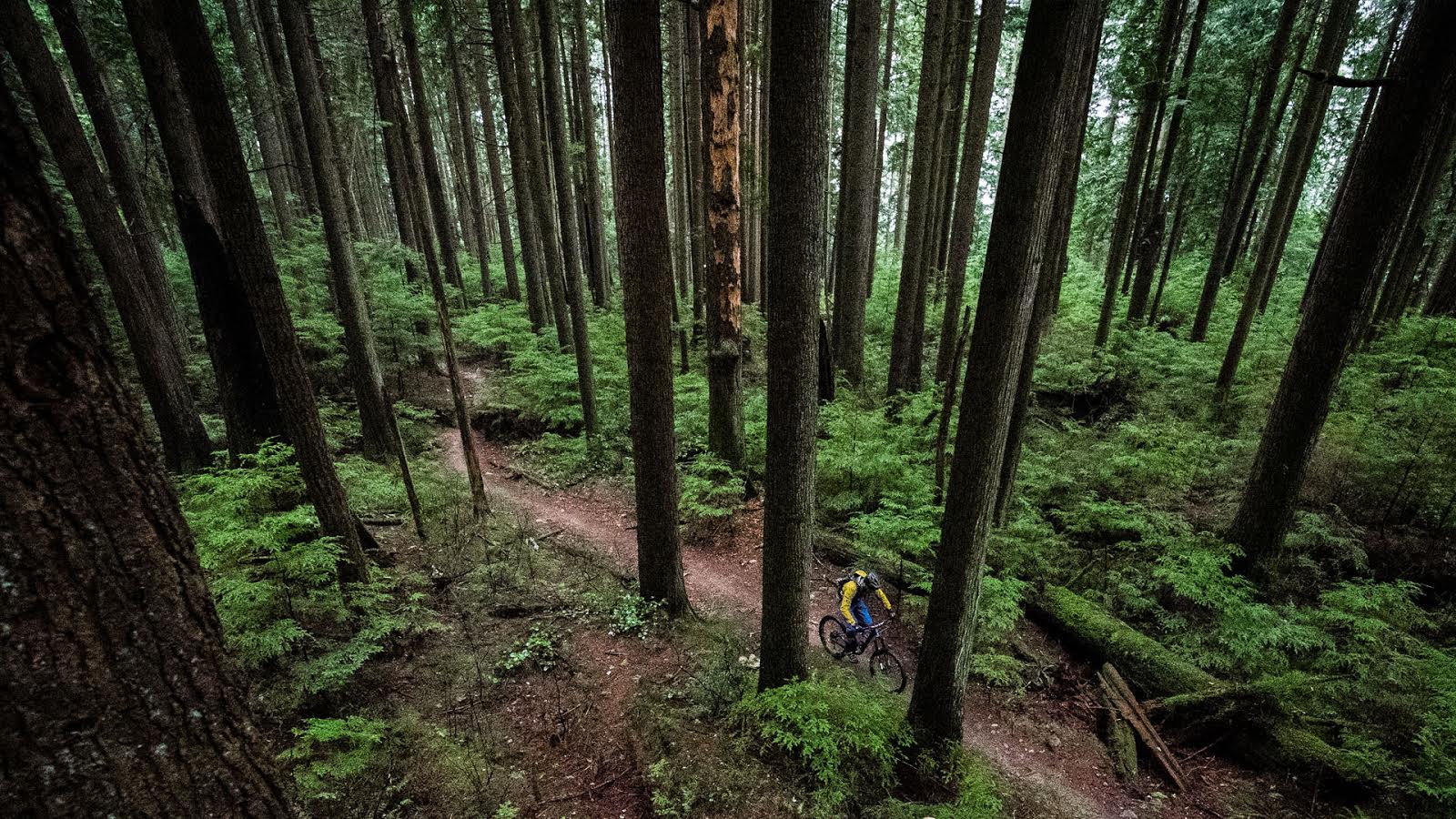 Don't Blame The Bike Industry
Like Vernon Felton, I'm angry about the assault of standards and wheel sizes the bike industry seems to be hurling on riders. Headsets, bottom brackets, wheel sizes – and now a devastating surprise attack with axle sizes. And what the hell is with 27.5+ and 29+?
I'm not here to debate the pros and cons of each of these, and I'm no engineer. But Vernon's recent work got me thinking about how we got into this sloppy, fetid mess that leaves riders with obsolete, 2-year-old, $2300 wheelsets in their basements.
There was a time when I would sell a bike but keep my precious Chris King headset to use on the new arrival. I did this over and over again. Wheels and hubs were a no-brainer as well. There's an old SNL skit about Popeil's Galactic Prophylactic about a condom so durable "you can pass it from father to son" (guaranteed for 50 years!). It always seemed to pop into my head when I was punching out my old-but-still-pristine silver headset.
And now we are at the point where the upgrades we splurge for this year might be useless on next year's bikes. Bike parts are becoming as disposable as condoms. And not the Galactic kind. And don't count on getting decent value in the used market ever again. Obsolescence, planned or otherwise, will force you to slash your price to make the sale.
Product managers are happy to tell us about their desire to innovate, and that they can't do that without changing standards. They'll add that they are motivated by making better bikes, bikes that will help you shred trail like never before. But they always forget to tell you the other parts. The part about their bosses leaning on them to produce bikes that will outsell the competition. And the part about their asses being on the line if they don't.
If we forced product managers to choose between these options, which do you think they'd pick?
A design incorporating existing standards that will perform well.
A design with new standards that will sell better but not quite match up in performance?
Capitalism has answered that question for us I'm afraid. And while I know this happens all the time, I'm not saying it happens everywhere. Employees of public companies have little choice when it comes to decisions like this, but privately held concerns can more easily resist having the bottom line steamroll other goals. If they choose to that is.
In the video linked above, Ryan Palmer asked Rocky Mountain product manager Alex Cogger whether the public was asking for a bike like the 27.5+ Sherpa, that was first on display at Sea Otter in 2014. His reply was that "consumers don't ask for something they don't know exists" and that "no one asked for an iPhone before iPhones appeared." The iPhone took existing technology and obliterated it to create a new category that, as it turned out, virtually everyone wanted. While Cogger didn't compare the Sherpa to the iPhone exactly, he was saying the Sherpa is a bike that consumers didn't know they wanted because it didn't exist.
But let's go back to the iPhone. The iPhone 5 was heralded by Apple as "the most forward-thinking smartphone in the world," It does the same things as the old phone, but you can't use your old charger, the dock on your clock radio or any other accessory. And it's bigger. Isn't' the bike industry becoming a bit like Apple in all the wrong ways? Changing things just to change them? Making incremental improvements (better on loose ground, more stable) and heralding them as revolutions?
But I digress. My point is that if the people who make decisions at bike companies are motivated by selling more stuff, isn't it our fault for buying the new stuff with new standards? Couldn't we vote with our dollars? 'If you don't like it, don't buy it' is the classic comment under articles about changing MTB standards. But can individual consumers make any difference at all?
Specialized will tell you they believe their Enduro 29er outperforms the Enduro 650b. But they made the tweener version anyway, because they were losing sales. I'm not arguing that 650b or 29 is better, but this is an example of consumers influencing decisions made within bike companies.
But with 29 vs. 650b we had a choice. Try buying a new, high performance, 6" travel bike this spring with a 135mm QR rear axle and 26" wheels. The bike may still exist but only in captivity. And there are no breeding pairs left. The next time we are going to be forced to accept a new standard, because every bike company is probably jumping on the train, is with Boost 148 and 110 axles. That means more expensive wheels, hubs, forks and frames in your basement that will soon be obsolete. And if they are on every bike you are interested in how can you opt out?
When given the chance to vote with our dollars we don't seem to be doing it. Rocky's booth was again teeming with people enamoured with the 27.5+ wheeled Sherpa. At times when I was walking by it was like there were no other bikes there (the others were mostly back in the tent while the 2015 Sherpa was front and centre). Riders who have leapt on that bandwagon have spurred more bike companies into the plus market.
Will you be forced to buy bikes with Boost axles when and if they become ubiquitous? Of course not. You could take up golf or knitting or you could keep buying used 26"-wheeled bikes (that weren't ridden much) when yours wears out. As long as there are good tires around that is. And you can arrange rides on your flip phone.
But most of us won't. And the behaviour of most of us sets the rules. We'll capitulate, press 'Buy Now' on our iPhone 8+ and sign up for whatever the bike industry is selling us. Nothing short of a consumer revolution will change this.
So instead of blaming the bike industry maybe we should be blaming ourselves for the mess we find ourselves in. Isn't it our fault really?
Yep. It's our fault. Because we haven't abandoned mountain biking for golf or knitting.
---
What if we asked bike companies to sign a contract saying they'll voluntarily maintain standards for five years? Could that work? You could choose to buy from companies who adopt the policy, or opt out and go your own way? Or is there another solution?