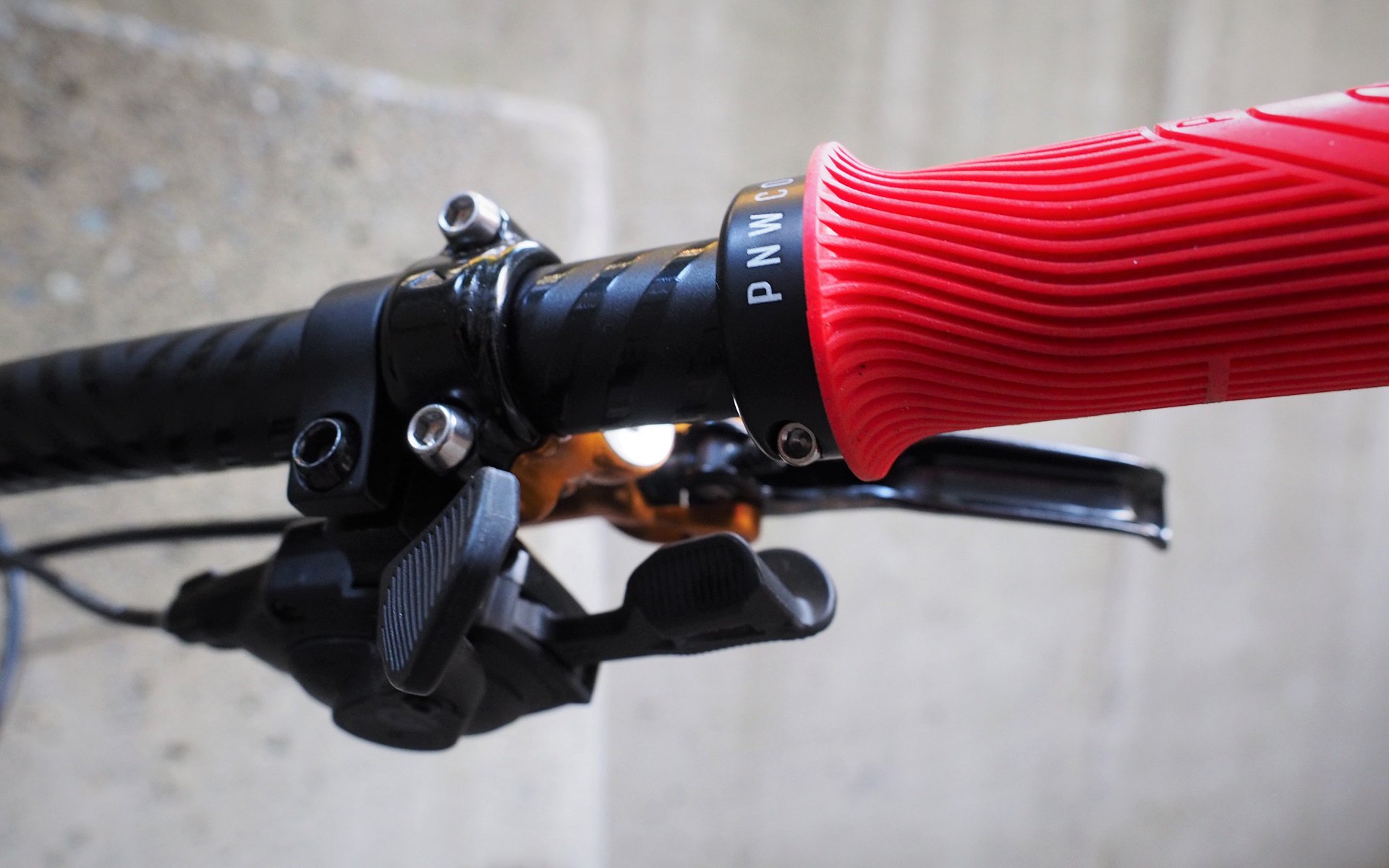 EDITORIAL
Do The Twist (and stay safe on the trail)
Twist & Tug
We're standing at the bottom of a trail called Lower Crafty Butcher in Cumberland. It's just over 500 meters of the kind of Blue-rated trail that everyone-and-anyone can love, and we're finishing the day with a big stack of hot laps. It's a fast trail and I'm on my rigid single speed, so 'hot laps' for me consist of bumping down the trail as fast as I can while my friend Hulklyn comfortably half-wheels my back tire on her 6" travel Knolly, sh*t talking me about how many pairs of brake pads I owe her.
Me: "Do you want to go ahead?"
Her: "Oh no, I'm good. HAHAHA!"
Now for the record, I love some two-way trash talking and I can usually hold my own, but in this situation, I'm like an aardvark wrestling a grizzly bear who flips dump truck tires at the gym. It's only once stopped at the bottom of the trail, subjected to the mischievous mirth of the cackling pack of hyenas I call friends, that an offramp from the mocking of my minute momentum presents itself in the form of her half-clocked lock-on grip. I reach down and with no more effort than a slight-twist, I pull the left grip straight off and hand it to her. The look that Hulklyn gives her husband/personal bike mechanic is the stuff of nightmares, but it's hilarious relief for me.
In stark defense of Hulklyn's husband, an inability to adequately tighten lock-on grips is not a rare condition among men or women who mountain bike. If you talk to anyone who turns wrenches in a shop, the issue of loose lock-on grips is so prevalent as to not be a laughing matter at all. With an obvious exception for the solitudinarians among us, there's a very good chance it afflicts someone you ride with semi-regularly. I don't know anyone who will admit they've been injured by a grip-that-slipped but it's unfathomable that a few riders haven't been taken down by them.
Before anyone jumps into the comments with the semi-common defense of "I always use a torque wrench," grips are one place where that practice is a bit questionable. Certainly you shouldn't tighten your lock-ons until the bolt heads pop off, but if your torque wrench reads 3 N⋅m and you can still twist the throttle, I'd recommend tightening a bit more.
You may be thinking, is it really so hard to tighten lock-on grips that NSMB.com is writing an article about it? Isn't there a press-release about Aaron Gwin's chamois-cream sponsor they could run instead? Here's a two-step process to find out for yourself:
1) Secure your own bike(s). I know you already perform a regular bolt check but humour me anyway. If you maintain your significant other's bike I'd recommend they not be in the room lest uncomfortable questions about that unexpected crash last year come up. Grab your grips and give them a REALLY good twist-and-tug.
2) Save some lives and have some laughs. I'll be really surprised if you don't impress/embarrass a few friends this year.
I'd love to hear about the results. Frankly, I think it's fair to expect a beer per grip in compensation.