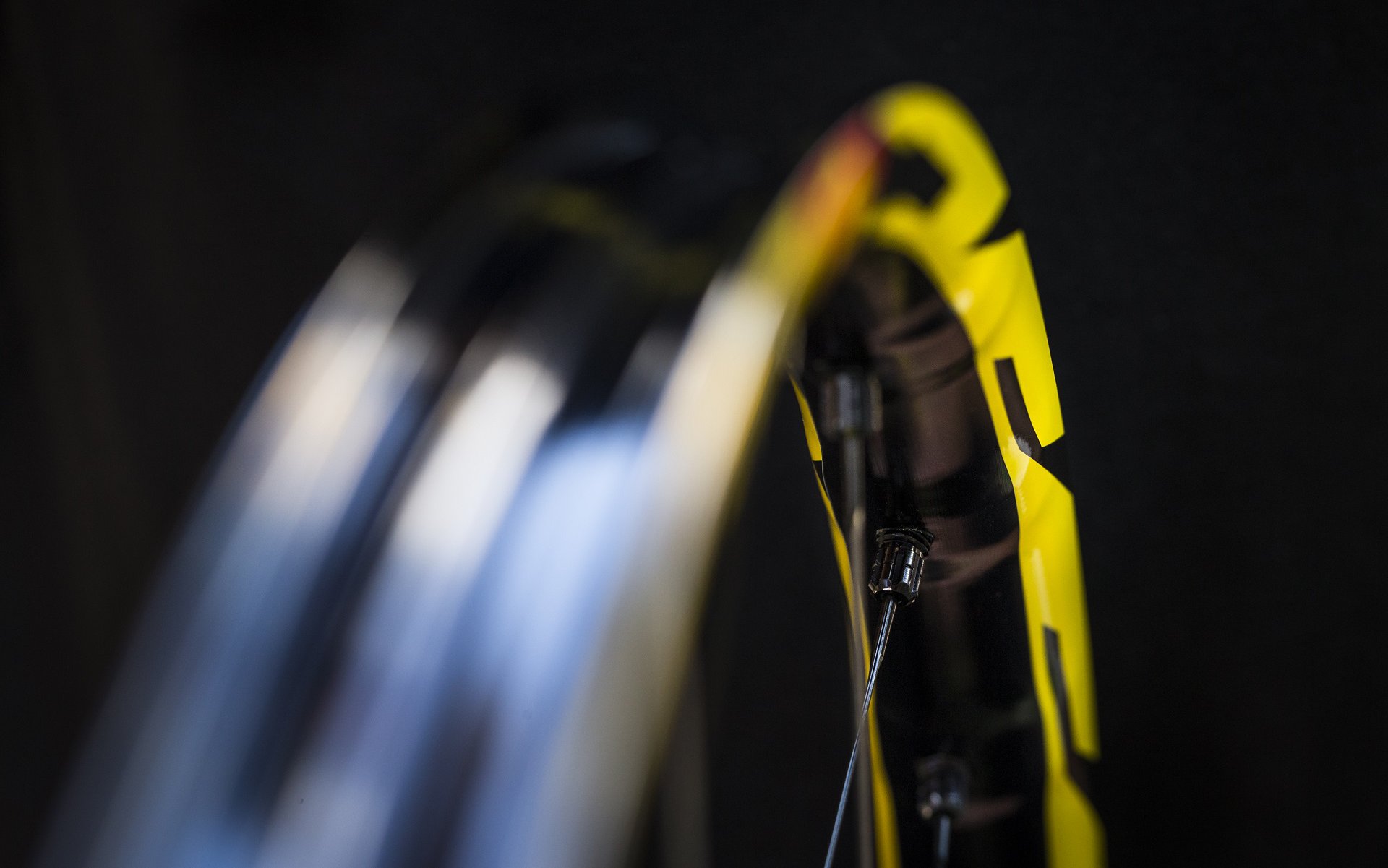 REVIEW | TECH
Do Plus Tires Need Plus Rims?
Press Release Reflections
For over a decade, starting in the mid-90's, Mavic was the only rim brand on my radar. My bikes were adorned with 521 rims that became 721 rims and 321 rims that became 729 rims. They weren't the lightest game in town but nothing came close in terms of manufacturing or material quality and I never wrecked a rim that wasn't totally justified in quitting on me.
As Mavic switched focus to complete wheel systems and I switched to 29'ers we grew apart. And we've stayed that way to this day as the French firm has avoided releasing interesting new products for real trail riding in the 29" size including their new Deemax wheels. But I still have a soft spot for the black-and-yellow brand that's been responsible for launching a range of innovations including anodized rims and tubeless tires. I always make time to read their press releases.
That's exactly what I was doing - reading the press release for their new Deemax wheelsets specifically - when I came across their bold claim that their 28mm internal rims work with tires up to 3" (76mm) wide. Bullsh*t Mavic. Bullsh*t!
Bullsh*t?
Plus Tire Experiences
As with many riders I know, my initial experiences with Plus tires left me unimpressed. I'd long ago switched to 29'ers and had ridden through the entire tire development cycle. Manufacturers had finally realized that there was a thirst for the same aggressive tires that riders love in 26" up-sized to wagon wheels.
I wasn't about to trade in my 29 x 2.3" Maxxis DHF 3C for a smaller-but-wider flat prone 27+ setup that was overly sensitive to tire pressures and offered no performance advantage I could notice.
Then rims started getting wider and wider and Plus tires were better able to support themselves even at lower pressures. At this point it seems tire manufacturers figured out that the Plus size would not be panacea to the masses and they served up beefed up sidewalls, casings and treads to serve the riders most interested in riding big rubber.
29'ers have mounted a new insurgency against efforts to narrowly categorize their usage and now most riders I know running 27+ have multiple wheelsets and are splitting time between Plus and 29". There are still a lot of Plus models being sold, and on the trails, and when it comes to choosing a fresh set of hoops the question of how wide to go on the rims can have ramifications in terms of wheel weight, stiffness, rim and tire durability.
Qualitative Review
Testing Mavic's claim with their own rims/wheels isn't an option since I only own 29ers. Luckily I have access to a Reynolds Black Label with a 28mm internal diameter and my own 29 x 3" Maxxis DHF.
My original plan was to grab my calipers and crush this piece quantitatively with some hard numbers and call it scientific. The issue I ran into is that my DHF is so much taller on the Reynolds wheel that my calipers don't reach down far enough to measure the casing at its widest point. Also, the rim is so narrow that it isn't possible to get a comparable height measurement from the top of the rim to the top of the tire.
There's a minimal difference in numbers or appearance when mounting the tire on the 40mm internal Race Face ARC 40 or 46mm internal SUN Duroc 50 rims but the 28mm internal Reynolds is definitely different. The Tire tread is more rounded - although the lean angle to grab the side knobs is still very reasonable - the sidewalls are taller and the casing is correspondingly narrower.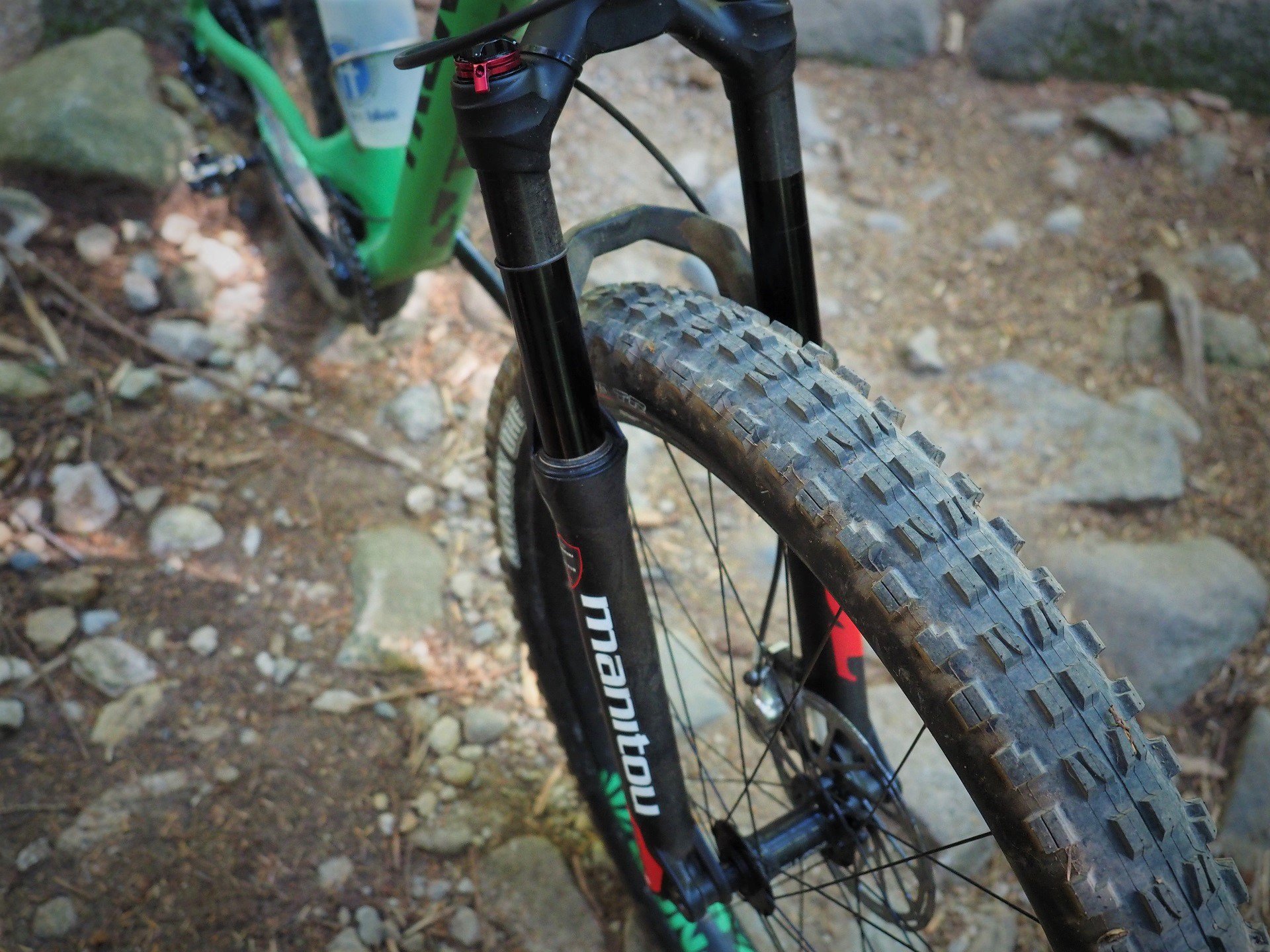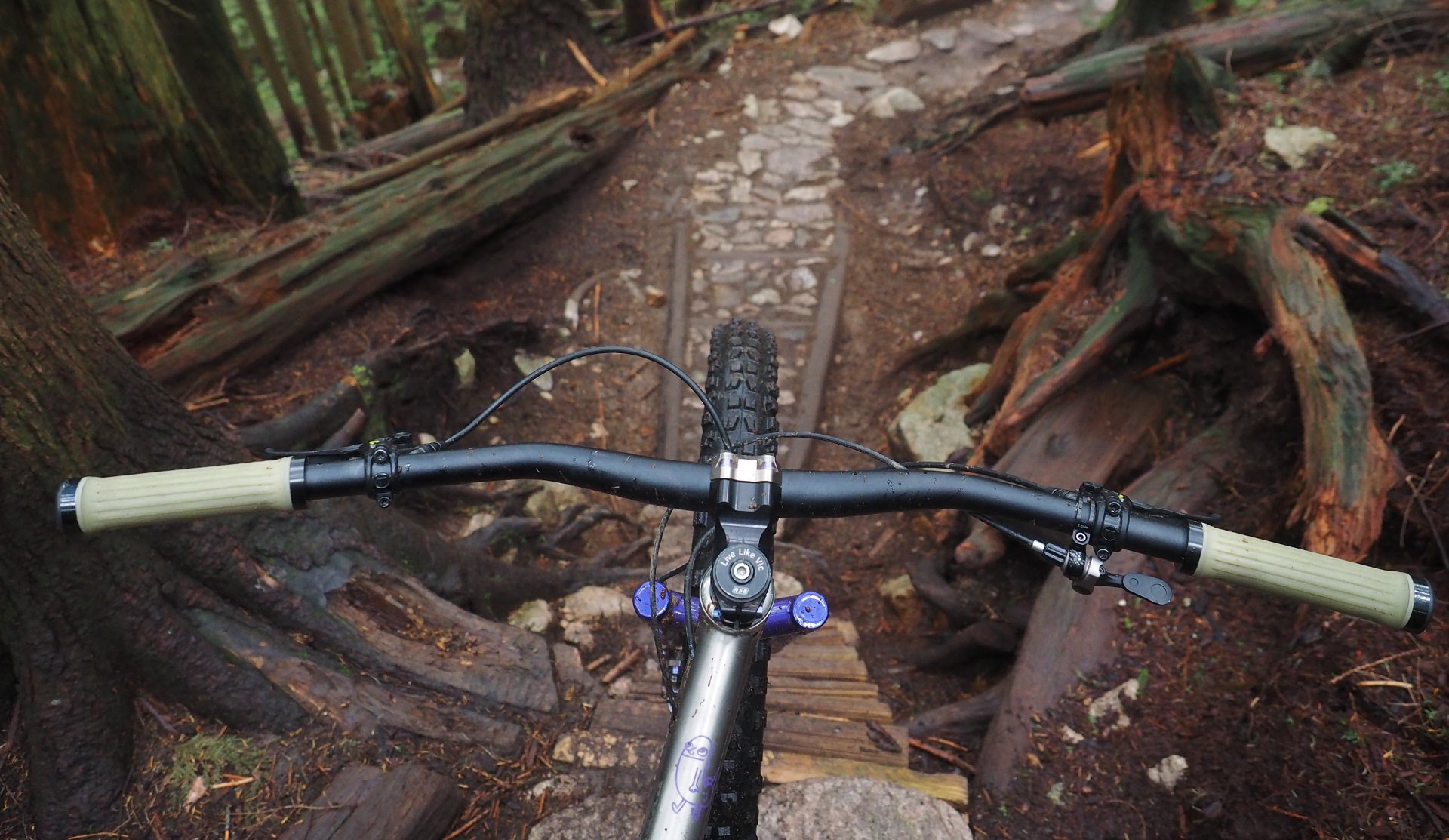 On The Trail
I managed one dry-and-dusty rip before the trails returned to my favourite snotty, greasy, moist and malicious Shore conditions. It took fifteen minutes to get used to leaning my bike over farther to engage the side knobs of the Minion and maybe I can say it had a bit more bite and a bit less flotation once I dialed in the air pressure to comfort ratio with the Reynolds setup.
Comfort is reduced a bit as I'm forced to run more air pressure to negate tire squirm when cornering. It's enough of a change that I'd have to weigh pros and cons in buying a new rim but if my bike already had 28mm+ internal hoops I would happily run that setup without paying any mind to a swap.
I find straight line braking is marginally affected. In the worst situations it's better with the flatter and fatter tire profile and comfort is also reduced as again I have to run more air pressure. The trade off is I've had significantly fewer bottom outs with the taller tire profile and slight pressure increase.
I've only tested this theory with one tire but for aggressive riding I think Maxxis owns the Plus tire market with their 2.8" and 3" DHF 3C and I can only imagine that any similarly beefed up tire would provide similar results. My conclusion is that Mavic is correct that a 28mm internal rim is (now!) perfectly usable with a 3" Plus tire with the caveat that it has to have properly aggressive sidewalls like the rubber I'm riding.
I'm a bit torn on whether I prefer the slight increase in comfort, traction and less pressure-sensitive performance riding my ARC 40 rim or the lighter weight and improved rim protection I get from running a narrower option. I'm in no hurry to go through the process of swapping the tire back and that probably speaks at the loudest volume in answering Mavic's rim width claim.
For more information on Mavic's new Deemax Pro wheels (boost and non-boost), check here.
*The SUN Duroc 50 has a 46mm internal rim width where the Race Face ARC 40 has a 40mm internal rim width.