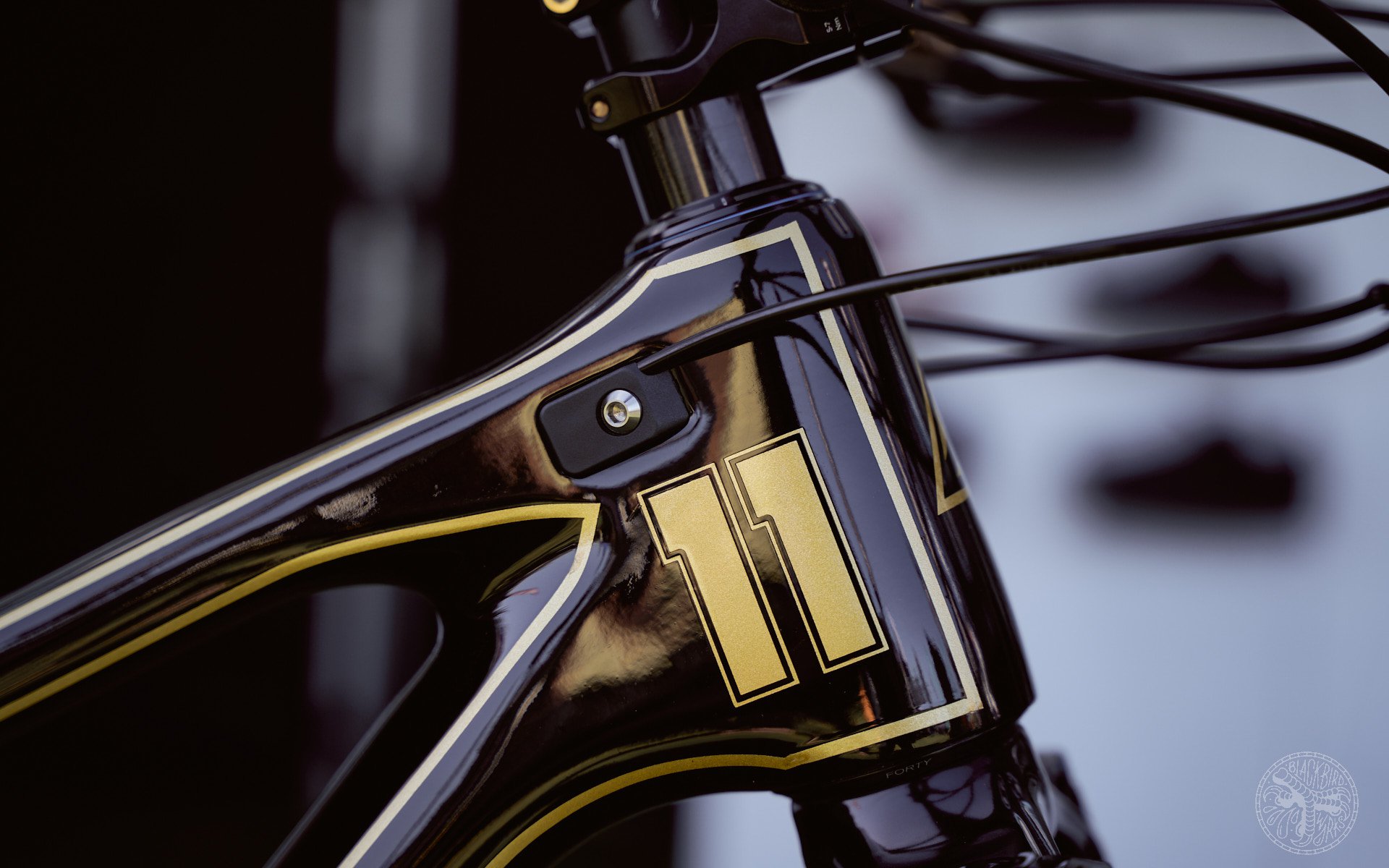 EDITORIAL
Do Dentists Actually Ride Mountain Bikes?
Supporting Trail Sponsors
You're trying to look after your chompers with a routine cleaning and it's time to find a new dental practice. Maybe you just moved to a new town. Maybe you sold your car and are looking to only hire services within a reasonable pedaling distance of your place. Maybe your longtime dentist took on a new partner, bought more fresh equipment than NASA, and suddenly wants to talk to you about a plethora of 'totally necessary' procedures you need to consider right now or else scary things could happen in the distant future. Here in North Vancouver, I discovered there are more outfits looking to clean my teeth than cut my hair. Where does one start?
Before I ask around, or go down the internet search rabbit hole, when I'm looking for a new service provider I begin by checking the sponsorship rolls of my local trail association, the NSMBA. At the very least, it's a list of providers I will consider as a starting point for my search since they support something I love to do. The necessary investment to become a sponsor varies from association to association, but in North Vancouver the minimum buy-in is $500 for a 'Fern-Level' supporter and there are various tranches between that and the $10,000 'Cedar-Level.' And here's the thing, there are sixteen dental practices within walking range and none of them is a sponsor. Within a reasonable distance on my bicycle, I can more than double those options just on Vancouver's North Shore and none of them are sponsors either. Over thirty offices of toothy tradespeople within a self-powered sojourn and not one of them rides bikes or has enough mountain bike customers to consider supporting the trails for the cost of a basic root canal?
Before you call me out for attacking the much-maligned minority of mouth magicians, I also note some other outfits missing from the local trail association sponsor list. The parking lots are packed with fresh Tacomas and the local Toyota dealer can't shift the cost of one underbody anti-rust coating? There are Teslas with bike racks everywhere and they can't charge up the fee to turn on one heated-rear-seat? There are more physio* and sports medicine outfits per square kilometer than there are coffee shops and every mountain biker I know over forty frequents one, but there's none that can kick up the net earnings from one case of tennis elbow? Speaking of coffee shops, none of those are on the local list either.
*I will be mentioning this at my next appointment for my Achilles rehab.
But, I came here looking for a specific service. Out of curiosity, I expanded my search to all the places I've ridden in the last few years. SORCA, no dentists*. WORCA, no dentists. PORCA, nope. TORCA? You guessed it. UROC, notta. Other-TORCA? No, but apparently the delicious local delicatessen can come up with $500, a few hundred grams of cold cuts at a time (they also make memorably great sandwiches). NMBC, no again. PORCA is also a no. The one place I've semi-recently ridden where the trail association has a dental sponsor is the FVMBA. As friendly as they seem, with their sixty-one five-star Google reviews, I'm not willing to make the 117km trip to Irwin Dental in Chilliwack. But thanks for bucking the trend, team.
*EDIT: Diamond Head Dental in Squamish is a long time, and current, supporter of SORCA.
Members of the mountain bike community routinely make discretionary spending decisions on goods and services, including dental work. And we are excellent potential customers. Take the NSMBA's 2020 member survey as an example, which was completed by 699 members. 17% of members responding to the survey reported a household income over 250K. 27% in the 150-250K range. 25% in the 100-150K range. Whether it's buying a cortado, new car, cocktails, insurance, shoes, sushi, financial services, an apartment, or avocado toast there's an opportunity to get 'cash back' on every transaction by letting businesses know that you prefer to support companies that support you. Where do you buy your pre-ride coffee and post-ride beer or burgers? Do you see a lot of mountain bikers there? Hikers, runners, and walkers who use the mountain-biker-maintained trails as well? If yes, what a nice and relatively inexpensive opportunity to support their patrons. If no, what a great opportunity to attract some customers like myself who tend to check the trail sponsor list anywhere I go.
And if you own or work for a local business and love mountain biking, how about taking an opportunity to give back, write-off some marketing expenses, create some goodwill, maybe attract some new customers, or even use the process for a team building, and trail building, exercise? With most trail associations it's as easy as clicking a button and providing cash and a logo. Given the general affluence and strong identity of the mountain bike community most anywhere I've visited, it's hard to imagine that a basic sponsorship won't pay for itself anywhere folks attend dirt church.
I didn't approach this looking to target dentists, I came in looking for somewhere new to go get my teeth cleaned. And I was surprised that of the thirty plus places within my chosen radius, in a market full of mountain bikers, not a single one of them donates to the local trail association. I mean, is there really no truth in the tired trope of 'dentist bikes?' One cleaning isn't going to make or break any tooth-doctor's business but I have to think that if even a tenth of NSMBA members took sponsorship into consideration when making purchasing decisions it would be worth it, public good aside. There are many reasons to choose one service provider over another, or one product over another, and I understand that sponsoring the local trails is but one factor. But if you're getting a quote for new blinds, or gardening, or car service, or accounting, or legal advice, or new glasses, or insurance, or a renovation, why wouldn't you hit your local associations' sponsorship list as part of your selection process?
If you are planning to visit somewhere to go ride, take a couple minutes and check out the local businesses that sponsor the trail network you'll be shredding. You probably won't be getting your taxes, or teeth, done while you're in town but, just from this rabbit hole I'm currently climbing out of, I know my next cup of coffee in Squamish will be at the Sunflower Bakery & Cafe. I'm just guessing that if word got out that this community votes with its wallet there would be a lot more places selling eats that would kick up to support their local association. And if staff ask if you're local or where you heard about the business be sure to pass on that you noticed they sponsor the trails.
And, next time you're under the ultra bright light having sharp stainless steel tools inserted into your mouth and the dentists asks "what's new with you" see if you can manage to say the name of your local trail association without moving your tongue or lips and while "opening just a bit more." I just tried it, and "N.S.M.B.A" is not easy. In the meantime I'm wandering through a world of my friends' confirmation bias trying to choose someone new to scrape my teeth whilst commenting casually on my poor dentition. If you ride the North Shore and have a dentist in your extended ride group, do them a favour and point out that for between an X01 cassette and a GX-level Megatower 2 there are a number of options to sponsor local trails and maybe even pick up some business.