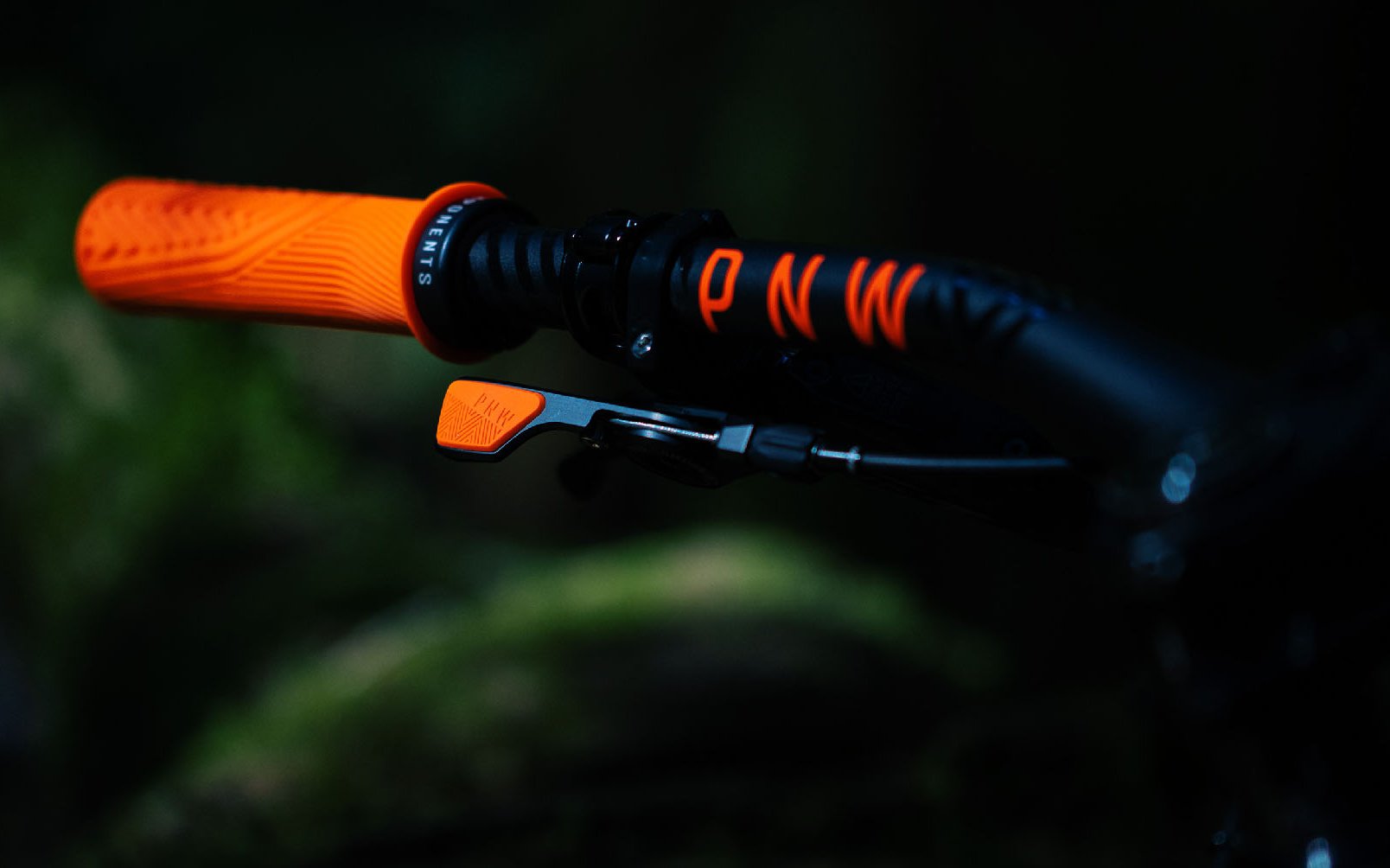 Lifetime Warranty on a Dropper?
Disrupting Lousy Warranties in Mountain Biking
Warranty is a sticky business in the bike industry. From the retail side, having worked in several bike shops, it's easy to get jaded. Riders so often bring in products that failed catastrophically while they were "just riding along" that the industry has shortened that to "JRA." Some people try to warranty bikes destroyed when they drive into their parking garage with their bike on the roof, or to return forks that were clearly damaged due to neglect or from being ridden into a tree, but that's just scratching the surface.
On the consumer side, many riders find it takes ages to get a response when they make a warranty inquiry, if they get a response at all. Dealing with warranty issues through a shop can be challenging because shops often need to go through the distributor, who sometimes need to talk to the manufacturer, making for a long and frustrating communication chain that often ends without any satisfaction for the customer.
Companies have even been known to change coverage, as happened with Easton's Haven carbon wheels once the company was acquired; you may have bought a product with a lifetime warranty, but it was cancelled. Manufacturers are in a tough spot as well though because mountain biking is hard on equipment. It's done in the dirt, mud and dust, which can destroy fragile componentry in short order. When you sell cranks, pedals or even a frame to a 250 lb. shredder, that's not likely to help your bottom line. Imagine how civil customer service must be for roadies?
The challenges on both sides of this relationship make it a minefield. From a business perspective, the statistics are staggering at every level. It may not be surprising that customers who rate a business or a product as a 5 on a 1-5 scale are six times more likely to do business with that company again. The shocking part of that statistic is that the comparison is customers who give a 4.8 rating. Beyond that, every business owner will tell you it's much more costly to recruit new customers than it is to retain existing ones, by a factor of 6 or 7, and returning customers spend more money as well.
The word of mouth factor is also hugely important. Those who have a positive experience are likely to tell 4-6 people about it, while a dissatisfied customer will tell between 9 and 15. Hidden in that stat is that 13% of unhappy customers will tell more than 20, and this isn't counting those who complain online. Complaints are actually the canary in the coal mine, because for every one that comes in, there are on-average 26 other customers who felt the same but didn't bother to get in touch.
Consumers are often so jaded they give up rather than deal with the hassle of warranty claims, they just go elsewhere to replace the product that failed. Years ago I had a car repaired at Craftsman Collision here in North Vancouver, and when I got it back the rear window leaked, very badly. I kept getting a song and dance that it wasn't their fault or that it wasn't covered by my insurance and I eventually gave up, and gave away the car, complete with the puddle in the back seat. Customer complaints can go on forever.
Armed with this knowledge I was pleasantly surprised to see a press release from PNW Components outlining their change in warranty policy; rather than the industry standard of 1-3 years,* PNW was offering lifetime coverage on all their products. Like all warranties, there was fine print below indicating that only the original owner was eligible and that normal wear and tear wasn't covered, but in practice, co-founder Aaron Kerson told me that the company tries to cover everything they can. In fact the policy sort of evolved as the company was in business longer; "When we first entered the market, we had a two year warranty, and then we bumped that up to three years. And for our original customers from five years ago, we were already taking care of them. And so then we were just like, all right, let's just pull the bandaid off and do this right since we were already operating that way."
*for complex components like dropper posts I'm not aware of other companies offering lifetime warranties - (but they may indeed exist). I am aware of frame and carbon rim manufacturers and some CNC shops who make stems and the like who do however
Where things get tricky is the wording. Virtually all warranties in the bike industry cover manufacturering defects. That can be difficult to prove and it's a shield many companies hide behind so I asked what sort of situations would be covered. "A manufacturing defect can be a cartridge failing prematurely. The cartridge shouldn't be failing and it definitely should not be failing quickly. So when things happen, like a seal leaks some oil or some air is able to leak out, that's a hundred percent a warranty issue. Or if something bends or is able to crack over time. Things that are not wear and tear, right?"
I was surprised to hear Aaron mention seals because that sounds like wear to me so I pressed him on that but he was emphatic. "That's part of it. If the product is leaking and no longer working, we're going to take care of you on that one."
Sadly, this perspective didn't come from inside the bike industry, where his experiences have been less than stellar. "I've been riding and racing bikes since I was eight years old. Once I got into high school and college, I had to pay for all my own stuff. I'm not gonna use the brand name, but I remember I had cracked the frame and they didn't cover it and said, "well, you know, you were riding this bike too hard obviously, so we're not going to cover that.' And it was devastating. My summer was over."
Instead Aaron referenced some names known for customer service and for standing behind their products, like Arc'teryx and Patagonia, who often repair or replace products years after they were purchased. This ethos is also important to PNW Components and led them to launch PNW Cycled, a website where they sell refurbished gear that has been returned for some reason. It all gets checked and serviced and resold, whereas many companies simply throw these returns in the trash.
Lifetime warranties work great when things don't break, but sometimes the wheels come off, and I asked Aaron if that had happened at PNW. "For our initial launch of our newest Rainier, it had this actuator on it and some of the actuators had a little bird that would basically jam it. It would just stay open and not work." The problem was isolated to a faulty machine in Taiwan and rectified, but there were already posts out in the market, and some of them had this problem.
The factory produced a few thousand replacements and got them to Seattle in about a week. "And then we hit up every one of our customers who had bought that product and got them a new actuator with a little video on how to replace it at home. It takes like five minutes to do and everyone was up and running again." As you can imagine, customer response was overwhelmingly positive.
After my conversation with Aaron, I was about to reinstall my PNW Loam Lever, a deluxe dropper lever that runs smoothly on a cartridge bearing, but the bearing had become unacceptably notchy. I popped the dust cover and did my best to inject lube into the bearing without result, so it was time to try the process for myself.
The online form was short and easy and I quickly sent away my request, with a note stating I had no receipt. I promptly received an emailed response; the lack of receipt was no problem but bearings were out of stock. Instead they would be sending me a replacement thumb actuator with a bearing installed. I filled out the form on Thursday January 21st, received a response on the 22nd and had the replacement part by the 27th, and that span included a weekend.
Warranty is part of the equation, but customer service as a whole is a huge part of the business for PNW. Aaron was actually employed doing customer service for a company that made wind turbines. While it was fortunate these were small turbines rather than the mammoths used in wind farms, it was unfortunate that design flaws caused the blades to fly off and land on houses. Freshly graduated from college, it was Aaron's job to field complaints from customers who were occasionally a little miffed. "All this is riding on my shoulders at 22 years old and I was left with no resources to deal with it. The issues were huge and it was so gnarly."
Aaron knew that wasn't the way he wanted to run a company and PNW puts a huge emphasis on the customer. "I guess you could say our company culture as a whole all gravitates around customer service.Obviously the product has to be super dialed in. I think that's a given, but once you get past that the customer service side has to be the strongest part of the company."
Aaron's hope is that more companies in the bike business will do a better job of standing behind their products. I think everyone who rides a mountain bike, and particularly anyone who's had problems with warranty issues, is eager for that to happen.
---
We'd love to hear about your warrant experiences, positive or negative, from PNW or other companies below.