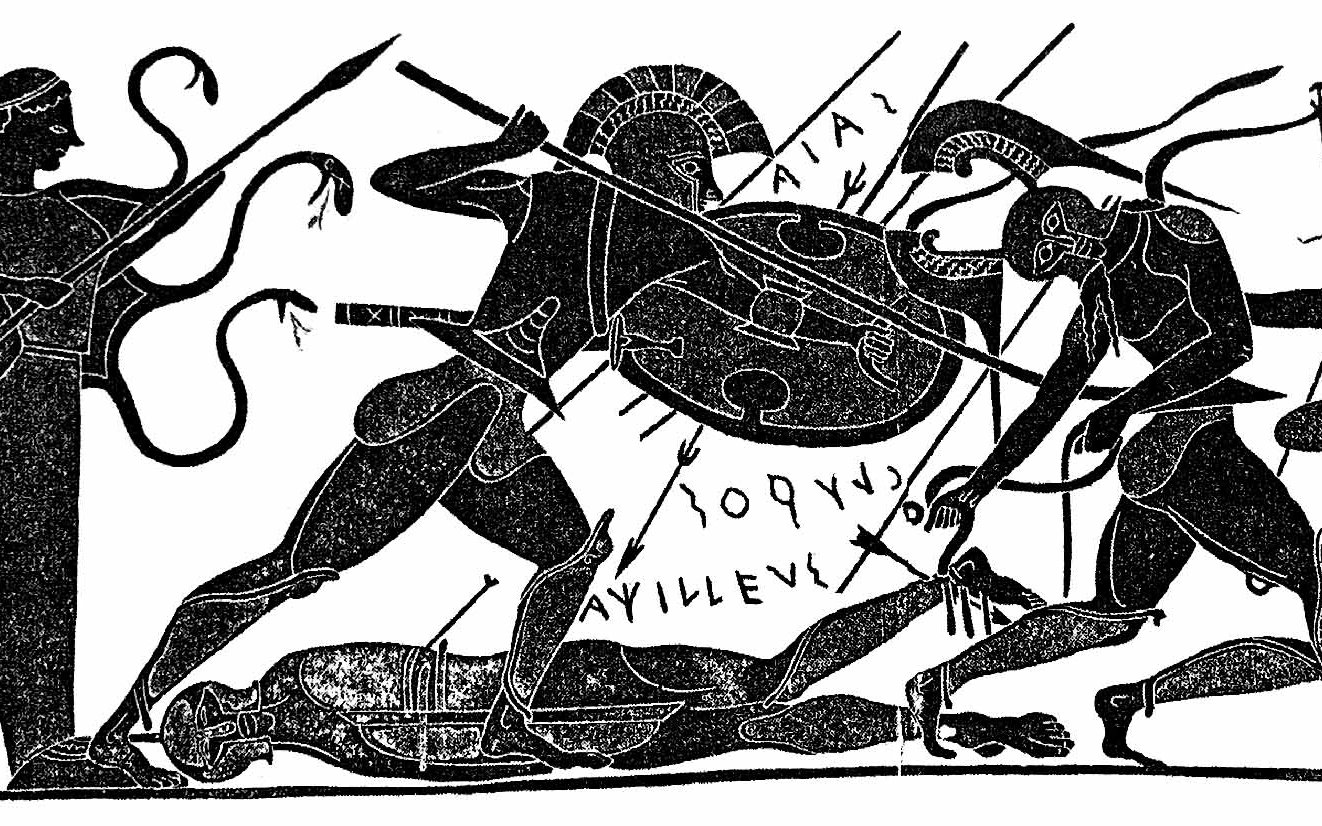 Beggars Would Ride
Did Achilles Know?
About his heel, I mean? Did he know that he ­– the most badass warrior in a culture renowned for badass warriors, a one-man killing machine, the fearsome leader of the Myrmidons, greater in combat than any mortal, born of the goddess Thetis – was possessed with a fatal flaw, a vulnerability, a tiny spot on his heel, where his mother had held him as she dipped his body in the River Styx in order to shield him from any human-caused harm?
I want to believe he knew. Thetis had to have known, but regardless chose not to switch hands and dip his body entirely in the dark river's protective anointment. And since she knew, so did the entire pantheon of Greek gods, because how else could Apollo have so unerringly guided the arrow that Paris shot right to the one tiny spot on the body of Achilles that could cause him injury? So you'd think, that as a concerned parent, she might have pulled Achilles to the side at some point during his childhood and laid down some truths: "Look, kid, you're gonna get bored with this war shit, because killing is going to come easy for you. Nobody will stand a chance. You are faster, stronger, and more lethal than any warrior on earth. I was going to name you A-KILL-es, but Zeus didn't think that was cool. Anyway, just remember, don't let it go to your head, and whatever you do, KEEP YOUR HEELS COVERED."
But maybe he didn't know, and this was one of those mortal weaknesses that he had no clue was in play until it eventually proved to be his undoing. Hey, it happens. Especially when Greek deities are concerned. We all got our self-destructive blind spots. I've got a ton of the things, and am discovering new ones every day. Like just last week, I uncovered one that I hadn't even realized I had been nursing for about 35 years. The integrated bar/stem.
Admittedly, maybe an integrated bar/stem won't be the death of me. But damn, I am such a sucker for them, in spite of the fact that they represent everything that I think is wrong with bicycles these days. It doesn't matter. I covet them something fierce, and always have. I do not know why, but whatever draws me to these things is a compulsion that goes way, way back. I recall the day that I willingly traded the quill stem and rise bars on my teal green Diamondback Apex straight across for the Nitto Bullmoose bar from my buddy Dangerous Doug's Ritchey. I thought I had won the lottery. So did Doug. Win-win, right? That was the first time. Hello, instant founding father pseudo-credibility. Farewell to any sort of handlebar adjustability.
Then there was the DeKerf tribute to that original Bullmoose, fashioned for threadless steerers out of the 1990's most coveted material, tiiiiiiiiitaaaaaaaaaniiiiiiiiiiuuuuuuummmm. I had to have one. It was incredibly expensive, kind of flexy, and just as with the original Bullmoose it negated any possibility of adjusting stem length, bar reach, width, sweep or rotation. But, titanium! Right?!
Klein Mission Control? Yep. Had one of them too.
Each time I fell for these, I would remember the previous foray into touchpoint consolidation, and would work through a complex and irrational internal minefield of justifications that conveniently overlooked the fact that I was operating from a place of blind component lust and allowing my own misguided aesthetic desires to run roughshod all over my logical sensibilities. And each time, inevitably, some months down the line I would be wondering if my wrist pain could be alleviated by a few degrees more sweep, or a tiny little roll of the bars. I'd find myself thinking that it might be nice to raise the bars a skosh, or that 5 mm more or less stem would be just the ticket to get my front weight right in that perfect spot. So the bars would go away, and sensibility would once again be in control of the controls.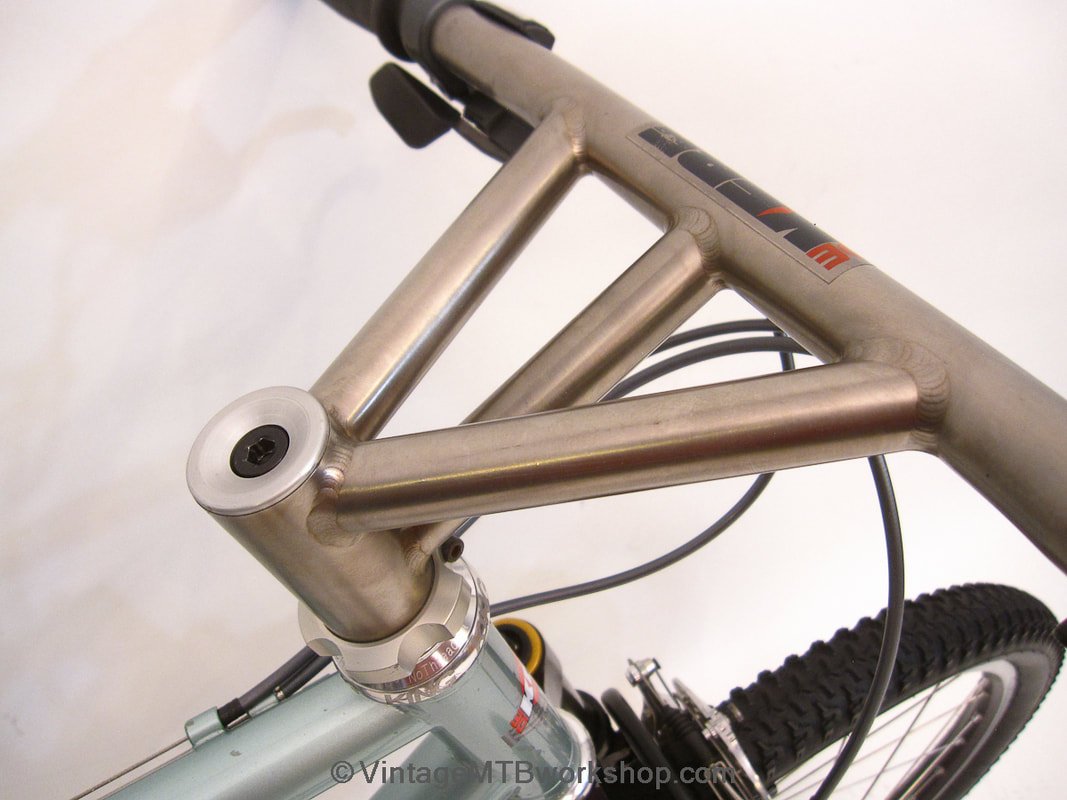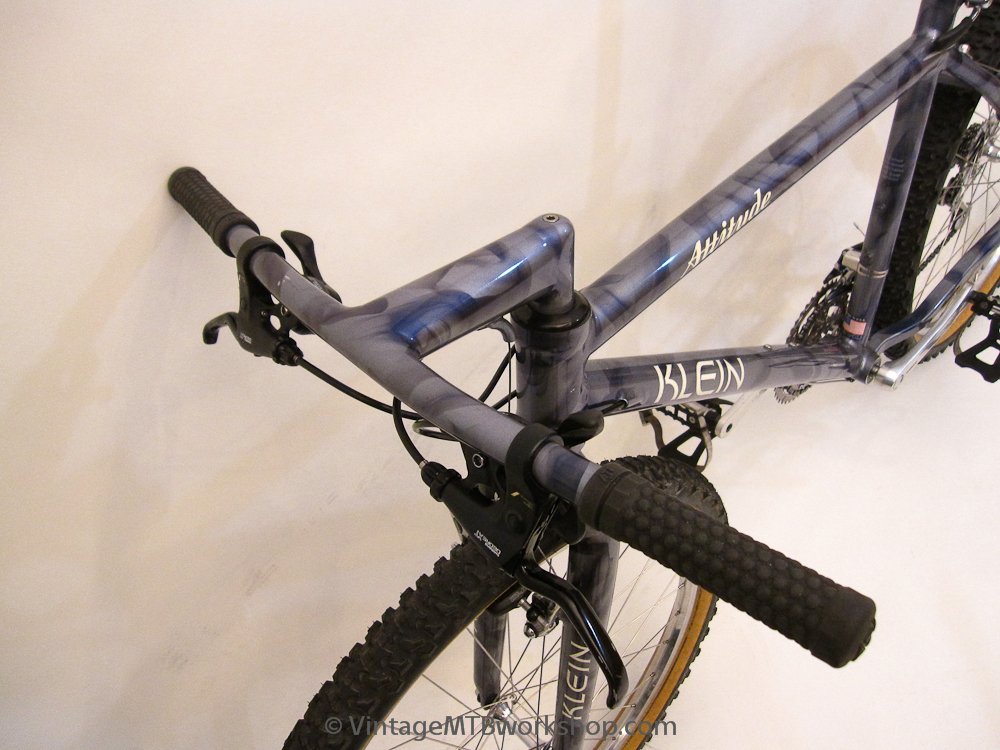 You know what I think is the best thing to happen in the evolution of mountain biking, from a mechanic's perspective? Not tubeless tires. Not index shifting. Not hydraulic disc brakes. Not dropper posts. No. Those are all game-changing innovations, for sure, but to a mechanic they are also harbingers of "more work", which is fine from the perspective of staying employed but not so awesome in the whole Marie Kondo joy-sparking scheme of things. The best thing to happen to this tired old bike mechanic is far more basic: threadless steerers and detachable faceplate stems. Okay, maybe that's two things, but they kinda work together. Dialing in bar width, sweep, upsweep/roll, stem length and bar height is one of those incredibly simple yet nuanced acts that can yield instant, noticeable benefits in comfort and control. And thanks to detachable faceplate stems, this is one of the fastest, easiest, most readily accessible areas of adjustment you could hope for. Instant customization, right there at your fingertips, all you need is a hex key (or two).
I love that ease of adjustability, and the immediate, super tangible benefits that come from what is a very basic bit of experimentation. Some of us love bracketing our damping settings or obsessing over just the right token/chip volume in our forks, and some of us ride off into the woods with a backpack full of stems from time to time. In terms of bang for the buck tuning reward, getting my hand position dialed rates right up there with hitting the magic tire pressure number on new tire day. Low cost, high return. What's not to love about that?
I know, beyond any shadow of a doubt, that one-piece bar/stem combos eliminate all that tuning potential, and restrict a rider to a single, non-adjustable reality. And I know that reality is always going to be something of a compromise. The odds of the fit being just right on a fixed bar/stem are far longer than they are for the fit to be less than optimal. Aside from it being very obvious at a glance to anyone with functioning eyes and an understanding of "righty-tighty, lefty-loosey", I've been down this road before. Many times.
But there we were, a week ago, casting around for new test bike ideas. And what did I want to test, what bike was I drawn to like a moth to a flame, like Icarus to the sun (if we are going to somehow try and pull this ramble back into the realm of Greek mythology)? A Scott Genius 910. Everything I object to on a bike in one tidy package: Twin-Loc dual action remote lockout/travel adjust, an invisible shock that looks like a total pain in the ass to remove, a battery powered rear derailleur, a gaping hole directly above the headset where the cables enter the frame, and, you guessed it, a Syncros Hixon one piece bar/stem. The only thing it really lacks in terms of getting my dander up is an idler wheel somewhere above the bottom bracket.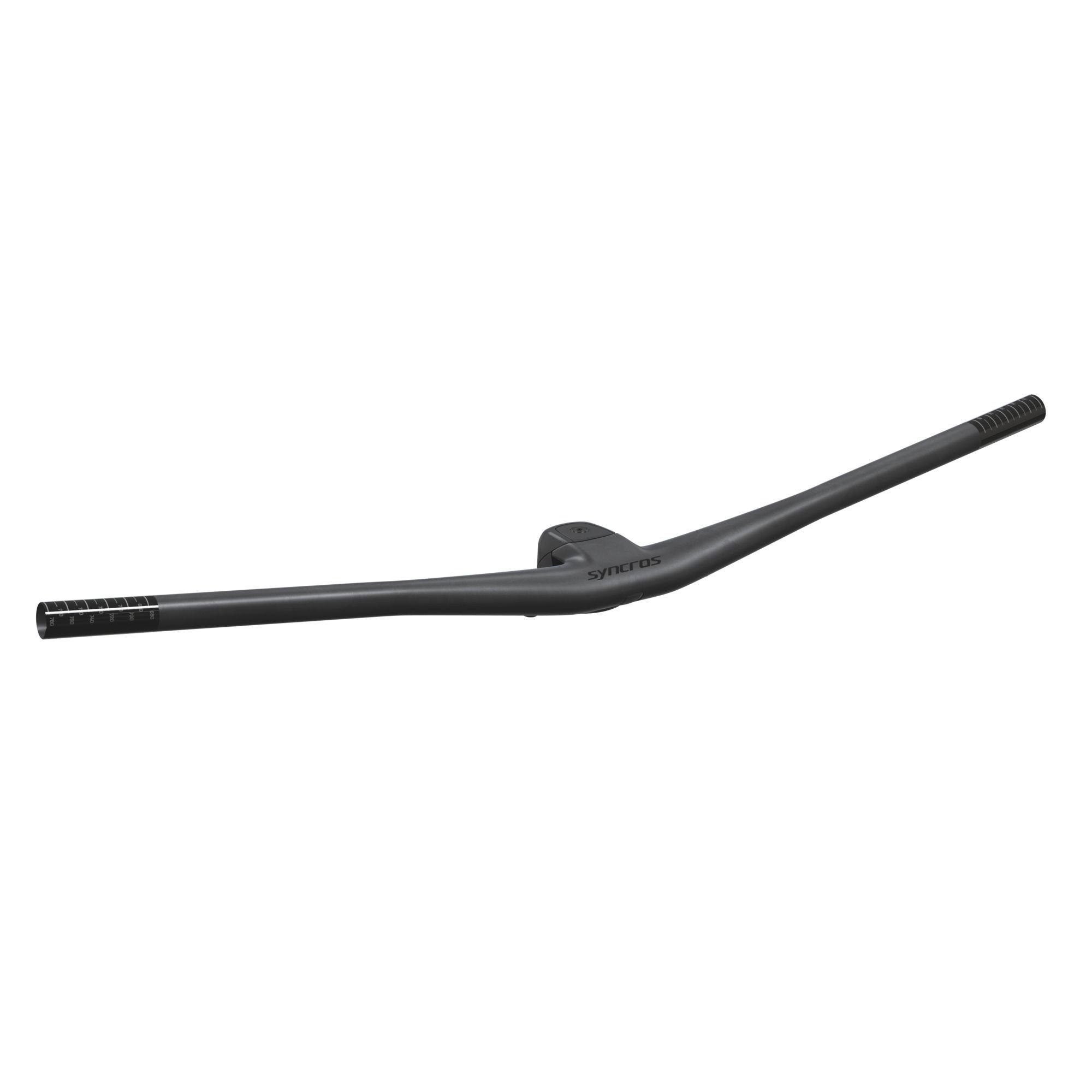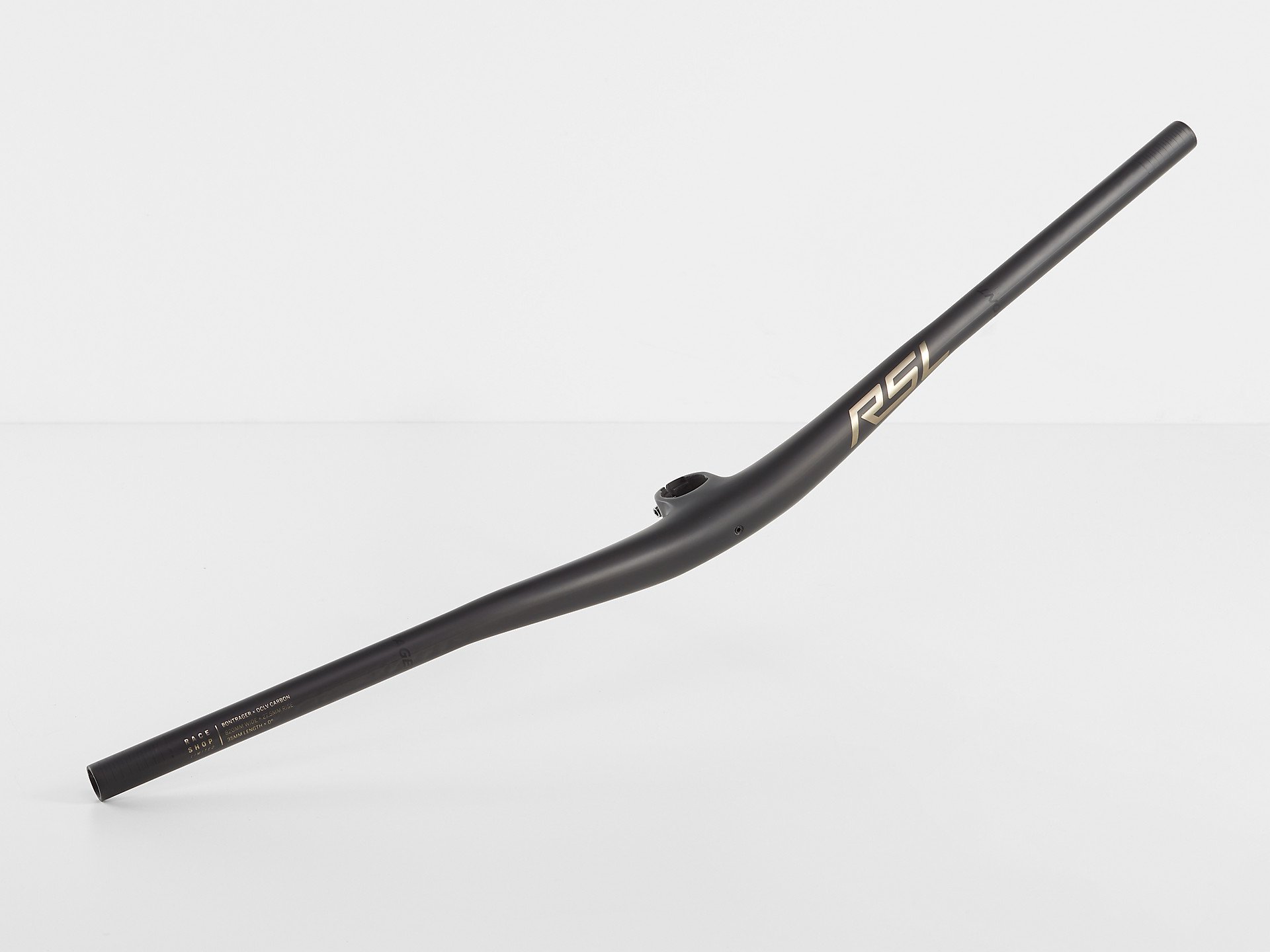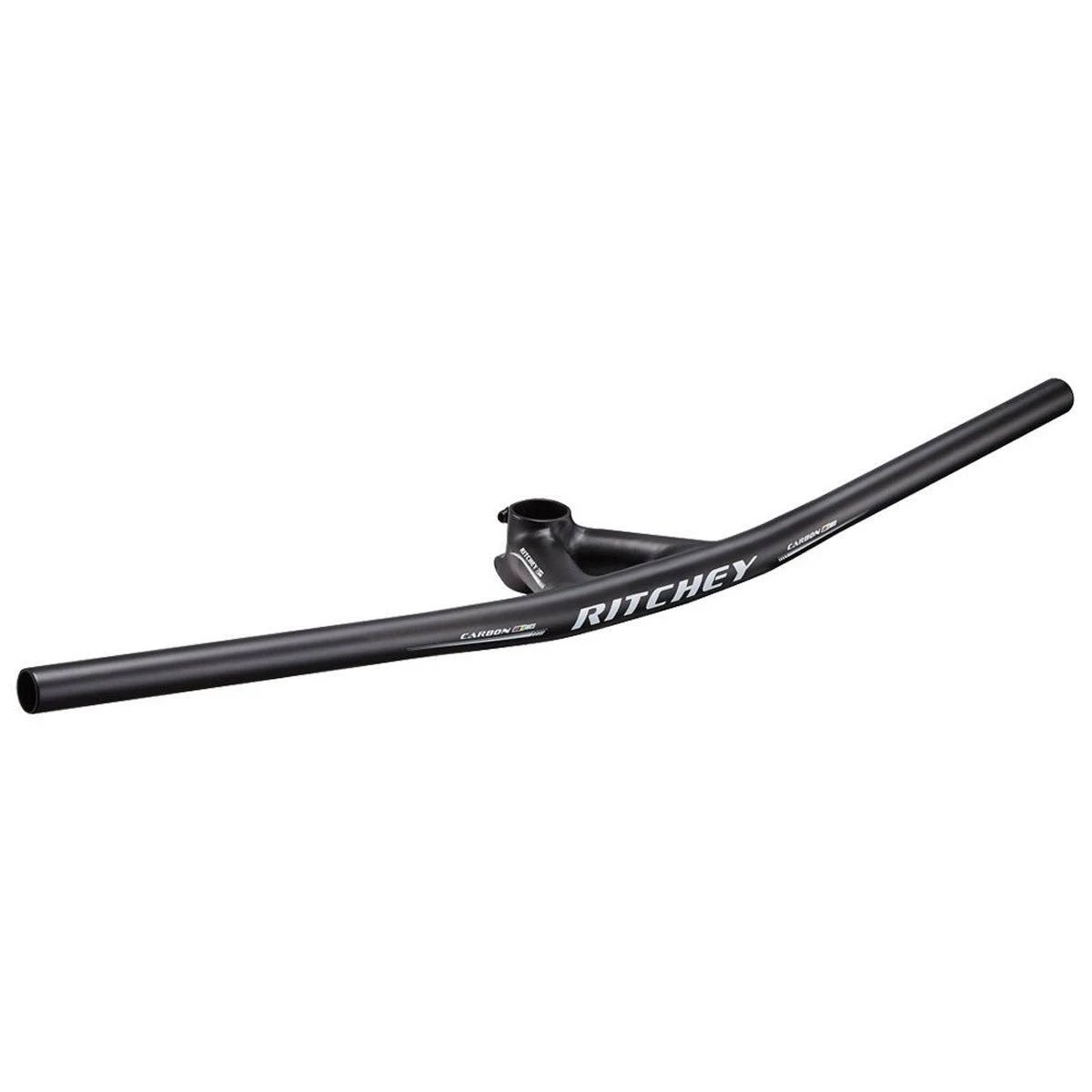 And yet, I covet the damn thing. Same way I covet the Bontrager RSL integrated bar/stem on the new Fuel EX. Or the modern repop Ritchey did a few years back of the OG Bullmoose, only in carbon fiber. It's wrong. I know it's wrong. Yet I lust after it, knowing full well that it contains the very seed of my undoing, is the embodied nucleus of my future discontent. I know, that not far down the line, I will be disappointed. So I say to myself; "Go easy, boy. Don't do it. You know what will happen." And I wonder, did Achilles say to himself; "Dude, don't kill Hector. It's a setup. What was it mom said about my heels?"