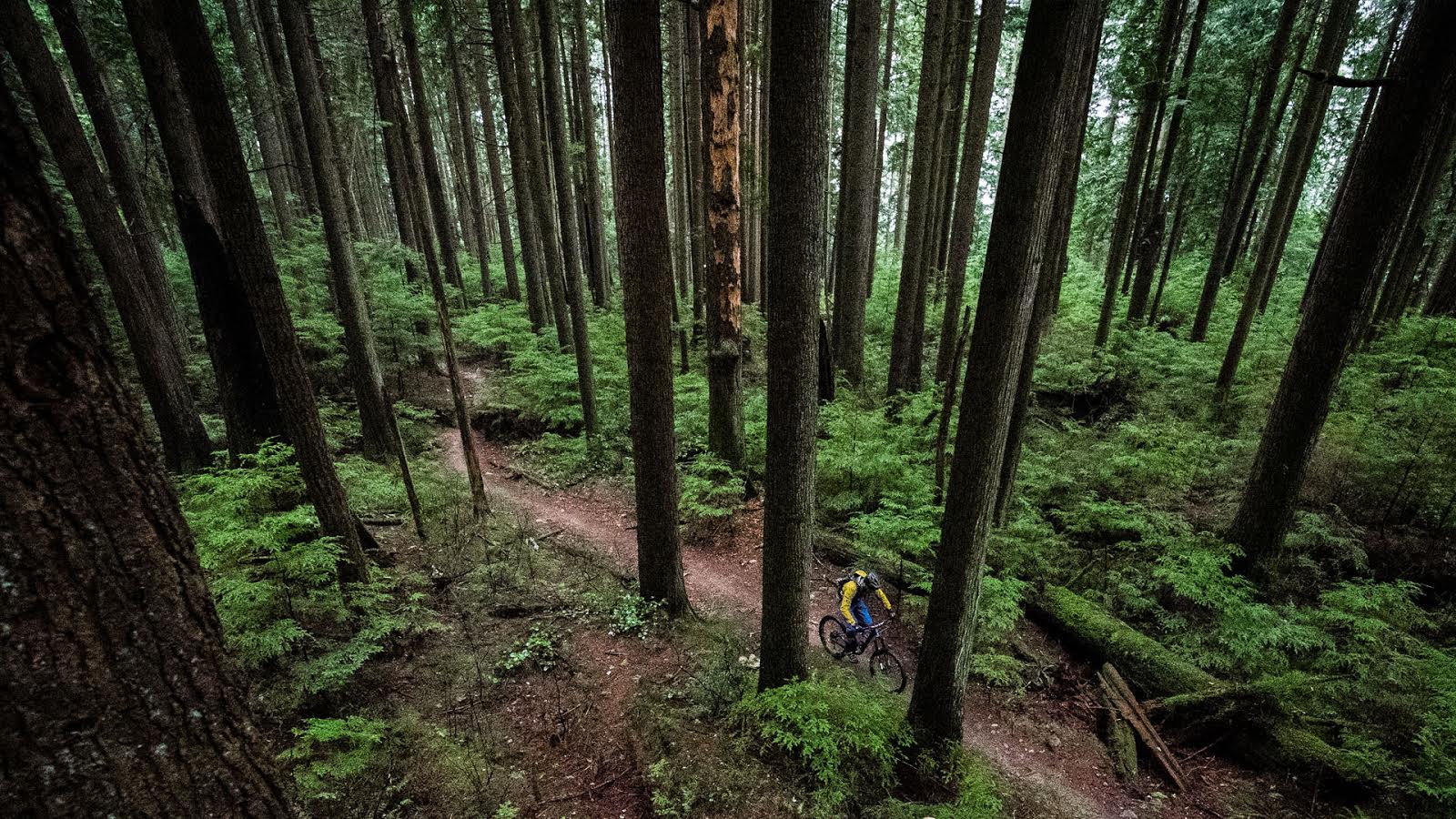 Dex Files EP2 – Whistler Valley
This round started with the usual early morning Tim Horton's session. Bags packed to spend a couple nights in Pemberton but to our misfortune/delight, the weekend threw a gigantic curveball, finally rolling us to a stop in Whistler on some incredible valley trails.
There's so much to see in Whistler even if you aren't there for the trails. The surroundings are worth the trip. Carpets of moss cover the forest floor, it's as if someone took a rake and dragged a proprietary line through the dirt. This is due to the nature of the forest in the valley; the extremely damp conditions allow incredible moss growth.
Time to focus on the riding, which did not disappoint. Being my first time exploring outside of the bike park, I couldn't believe what I'd missed. Steep, loose, and fast, the adjectives that make up the best trails.
The riding was spectacular, lots of different line choices and dirt to play with. After a long day of hiking the trails, a lakeside salmon barbecue and a couple of beers was the best way to unwind.
---
Are you a Whistler Bike Park stalwart or are the valley trails well known to you?