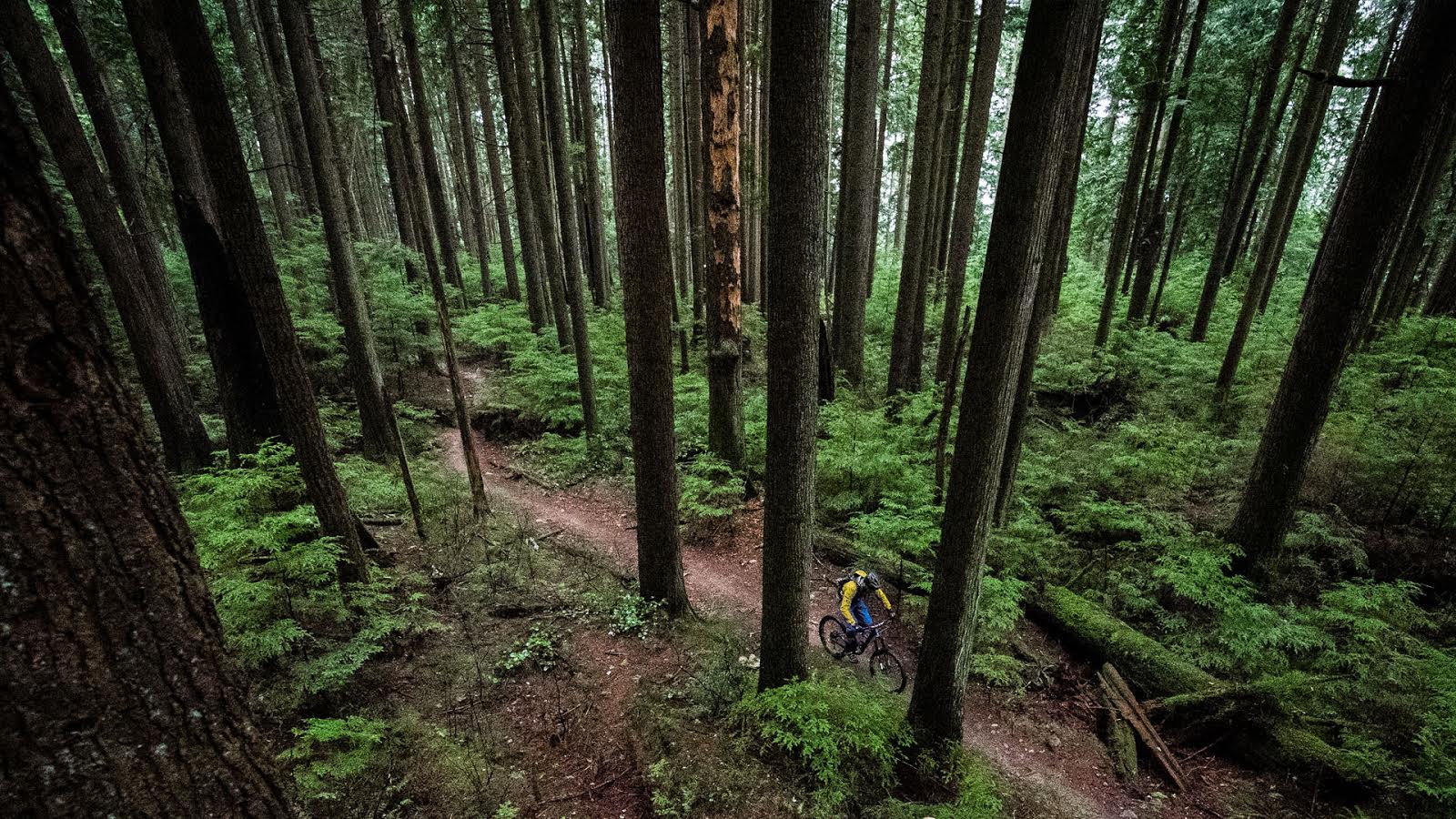 Demystifying Fork Offset and Trail
Unkle Dave,
It's winter and I'm snowed in so naturally I have too much time to ponder first world issues such as fork offset, the virtue of carbon rims, and how large to go for my front tire next season.
Anyway, I'm swapping out my 150mm Revelation (which came stock at 140mm) with 46mm offset for a 150mm Pike with 51mm offset on my 29er trail bike.
Axle to crown is about the same for each fork, but will I notice a handling difference due to the  different offset? Is there anything I can do to negate any handling quirks due to the change such as installing an offset bushing or 160mm air shaft to slacken her out half a degree?
Sincerely yours,
Cabin Fever
Dear Cabfab:
I appreciate your question. Very occasionally, Uncle Dave feels the need to talk about something technical, such that he can maintain his bona fides as a "bicycle expert". This simple geometry problem that you have presented is perfect. It seems complex, but a precocious child with a protractor and a steady hand could probably figure it out if you promised him or her enough Fruit Loops.
The first step is to plot out your stock bicycle as a base case. After swapping a few e-mails, we determined that your bicycle is a Specialized Enduro 29er. I assumed size Large. That gives us the following (with super, duper fancy Autocad screen caps):
Stock Specialized Stumpjumper 29er Large
Wheelbase 1179mm BB Height 338mm Revelation 29er – 140mm – Axle to Crown 548mm Revelation 29er – Offset 46mm HA 67 degrees SA 74 degrees Trail 107.08 mm
The important number here is the trail measurement. Here is a pretty good explanation, but simply put, more trail means that a bike will be more stable and require more steering input to turn. Slackening your head angle increases trail and increasing your offset decreases trail. Make sense?
The next step was to see what the change in fork height did to your bike. That gives us the following:
Specialized Stumpjumper 29er Large – +10mm Fork
Wheelbase 1182.9mm BB Height 341.4 mm Revelation 29er – 150mm – Axle to Crown 558mm Revelation 29er – Offset 46mm HA 66.6 degrees SA 73.6 degrees Trail 110.33 mm
So adding 10mm of travel slackened your bike out by almost (but not quite) a half degree, which increased your trail by a bit less than 3mm. As well, a few other things happened. Your seat tube angle slackened a corresponding amount, your BB raised a tiny bit, and your wheelbase got a bit longer. What does this all mean as to how your bike is going to handle?  I have no idea, but I'm guessing it probably didn't feel all that much different after you made that change. You've got things that make it more stable (longer wheelbase, more trail) and you've got things that make it a bit tippier (higher BB).
Our last step was to see what a change in offset would do for your bike. To minimize the number of variables, I kept the axle-to-crown identical, and only changed the offset (as we already showed what a change in axle-to-crown does).  This gives us:
Specialized Stumpjumper 29er Large – +10mm Fork, +5mm Offset
Wheelbase 1187.5mm BB Height 340.6mm 150mm – Axle to Crown 558mm 150mm 29er – Offset 51mm HA 66.6 degrees SA 73.6 degrees Trail 104.24 mm
Strange things happen when you change your fork offset. The front end of your bike drops a tiny bit, but not enough to change the head or seat angle measurements appreciably (although your BB does drop a mm or so). As well, your wheelbase lengthens (a bit less than 5mm) and your trail shrinks (a bit more than 5mm). Compared to your base case you have less trail, more wheelbase and a higher bottom bracket. What does this mean?  Beats the hell out of me. It's interesting to see that a change in offset has a much larger impact on trail than one would intuitively assume. You're probably looking at 20mm of additional travel or a full degree in head angle change to bring it back to where it was before you changed your offset, but that's also going to take your BB quite a bit higher.
The amount of money required to "fix" all of this seems excessive.  And each time you target something for a positive change, there's inevitably some negative that creeps in as well.  The offset bushings may help, but I think you should spend your money on beer instead.
Sorry,
Uncle Dave
---
Uncle Dave's Music Club
I really need to start a list of what music I've talked about. I'm totally losing track. But I know that I've been meaning to talk about Parquet Courts for a long time, so I'm going to do that. If you're not in to white kids playing weird music on guitars, please stop reading now.
Parquet Courts sort of came out of nowhere for me. I was listening to Light Up Gold a bit, and figured they'd be worth checking out when they swung through town. They seemed almost novelty-act-like at this point, but I left the house a lot more in those days, so it was no big deal. The majority of their set was the yet unreleased Sunbathing Animal and it was like a punch in the face. In these times of universal access to all music, it's not very often that your first exposure to anything is live, so this felt pretty special. Anyhow, here are some songs.
"Human Performance" – Oh my god! Puppets! You have to watch this.
"Black and White" – Oh my shit, I love this song. I'm a sucker for a clean bass line.
"You've Got Me Wonderin' Now" – This is a real toe-tapper.
"Sunbathing Animal" – With an actual sunbathing animal.
"Pretty Machines" – Also good.
"Berlin Got Blurry" – I think we linked this sucker already. But it's real good.
And a bunch more with no videos.
"Uncast Shadow of a Northern Myth" – This feels really, really deep. Very beautiful and sad.
"Instant Disassembly" – For a while, it seemed like they were going to put a slow and sad song on each album.
"Master of my Craft" and "Yonder is Closer to the Heart" – These were the novelty act days, but I've come to re-assess them now that I know the band.
"Always Back in Town" – I don't know. I just like it.
---
Cabfab – amid fierce competition you have won this week's prize.  You have won a pair of Race Face Chester Pedals. They serve up a nylon composite body, a fully serviceable sealed bearing and bushing system and chromo axles. And they only weigh 340 grams! Send us an email to claim your prize.

If you have a question for Uncle Dave (make it good!) send it here…
---
Crystal clear? Questions?