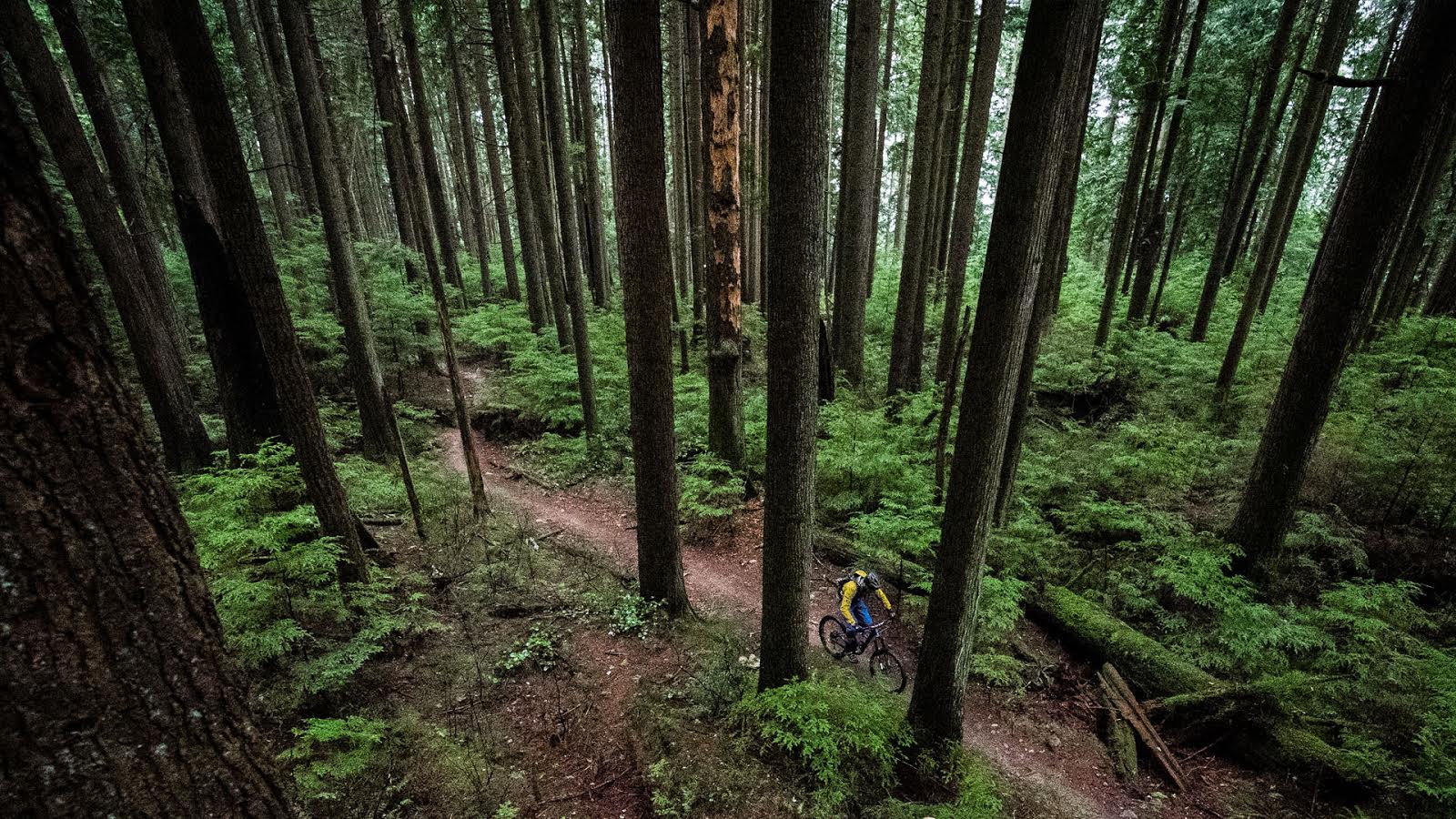 Delirious in the Rockies
You never really know what's going to happen when you get high, but there are some surefire signs you've gone too far…
Last year I had my first experience riding slickrock in the desert in Sedona, Arizona. From a few harrowing rides there I put together a piece titled Lost in the Desert, which I still go back to on occasion to relive my thoughts. It seems appropriate that a year later I get tossed into another ridiculous situation of limit-pushing and small triumphs.
While the altitude in Sedona was not the highest I'd ridden in at the time – that was Sun Valley, Idaho topping out at just over 9000 feet – I surpassed them both by a whole bunch with a week of riding in Copper Mountain, Colorado this year. The base elevation of the village at Copper is 9,700 feet with the surrounding peaks reaching above 14,000.
For a lowly sea-level dweller, this has repercussions that I didn't give a lot of credit to – that is until I was dehydrated, sore, tired, and had an upset stomach for the first three days being there. On the plus side, I was surrounded by lots of other people who were experiencing the exact same symptoms – including my Australian friend Mick Ross, who had sat on the runway at LAX in the same seat for 26 hours after a plane crash-landed at SFO and all flights were grounded.
As we emerged from the zombie state and began to regain normal body functions, the limitations of thin air came to the forefront. My lungs are already my limiter and breathing less of the good stuff per million meant that short uphill bursts would have me gasping for breath. On the lift-accessed trails of Copper, this wasn't such a big deal. It was time to get dumber.
At dinner on Thursday evening, Sean Estes and Chris Riekert announced that they would each be leading a group ride in the morning; no matter what your disposition, everyone was invited for an ambitious tour of the Colorado Rockies. Riekert was taking care of road this week and had a 56 mile loop through Vail lined up, and Estes would be leading an out-and-back on the Colorado Trail to a backcountry saddle to the west.
The Colorado Trail makes its way through the state's mountainous region from Denver to Durango, covering an astonishing 486 miles. We would only be following the trail for 8 miles, just under 3000 feet of climbing, to the saddle at Searle Pass. Those numbers don't sound so bad, until you compound them with elevation. We would be topping out at 12,500 feet, with each pedal stroke decreasing available oxygen.
It didn't take much to convince Mick and I to get up into the backcountry. We suited up and departed en masse, my steed for the day a fresh 2014 Camber S-Works. Fighting a nose bleed as I dialed in my suspension and cockpit, I knew this one would be a challenge from the beginning.
Prior to this trip I had been spending the majority of my saddle time in the 36 tooth big ring on the 2013 Camber, the 1:1 ratio providing enough go for my trained up legs at sea level. The XX1-equipped S-Works Camber had a 32 tooth up front and the big 42 out back, and yet I constantly found myself in full granny, asking for just one more gear.
The climb switchbacked its way through spindly pine forests, over creeks, and finally into a beautiful valley which would constitute our main ascent. Somehow I found myself at the front of the group, legs feeling fine but lungs gasping for breath.
We stopped to snap a few photos, enjoyed the view a bit longer than the others, and ended up mid-pack. That's good, because I wasn't about to be setting records as the air became thinner and thinner.
As my brain and body both found themselves depleted, I launched into song. What song, you ask? The Chicken Dance. Yes, that polka tune wormed its way into my head and seemed well embedded – that is, until Taylor Swift and her goat took over. You'd be amazed how much fun can be had by a delirious mountain biker yelling at his own echoes.
By the time we got above tree line, Mick and I were happy to stop every hundred metres or so to "enjoy the view". The last rocky ascent featured water and snow crossings, at which point we came upon the group that had gone before us. They were stopped just a few hundred feet short of the saddle, claiming it was unrideable and not worth it, already into their snacks.
I firmly believe you go to the top of a mountain in part to look over the other side. Suffering and what promised to be an amazing descent are just not enough. My convictions were clear and I was able to convince the group to forge on ahead, bikes being pushed and carried, and we topped out at 12,500 feet.
The rest of the riders trickled in, and we shared stories of triumph and defeat as marmots scurried around. People noted a lack of cell service and resultant relaxation. A man in his seventies trudged through with a giant backpack – he was knocking off big sections of the Colorado Trail on foot, clearly adjusted to the elevation.
As we turned around and pointed things downhill, Mick and I jumped right back into the groove we started the day before. That endless winding singletrack was absolutely amazing. Carving corners, hooting and hollering, everything you could expect from a backcountry adventure. While it was to be a net descent, you were reminded of the thin air each time there was a slight uphill.
Still, the tight and twisty singletrack continued to deliver – and while being at altitude never really did feel great, something familiar kicked in: fatigue. Feeling like crap for a few days had blinded me to the fact that I really just wanted to get out for a proper pedal – and that I had just done. As we descended back to Copper where we knew cold beer awaited, all the challenges of the day and of the week seemed far, far behind.
---
Have you ever experienced altitude sickness? Broken out into song? Do the chicken dance in the comments below…