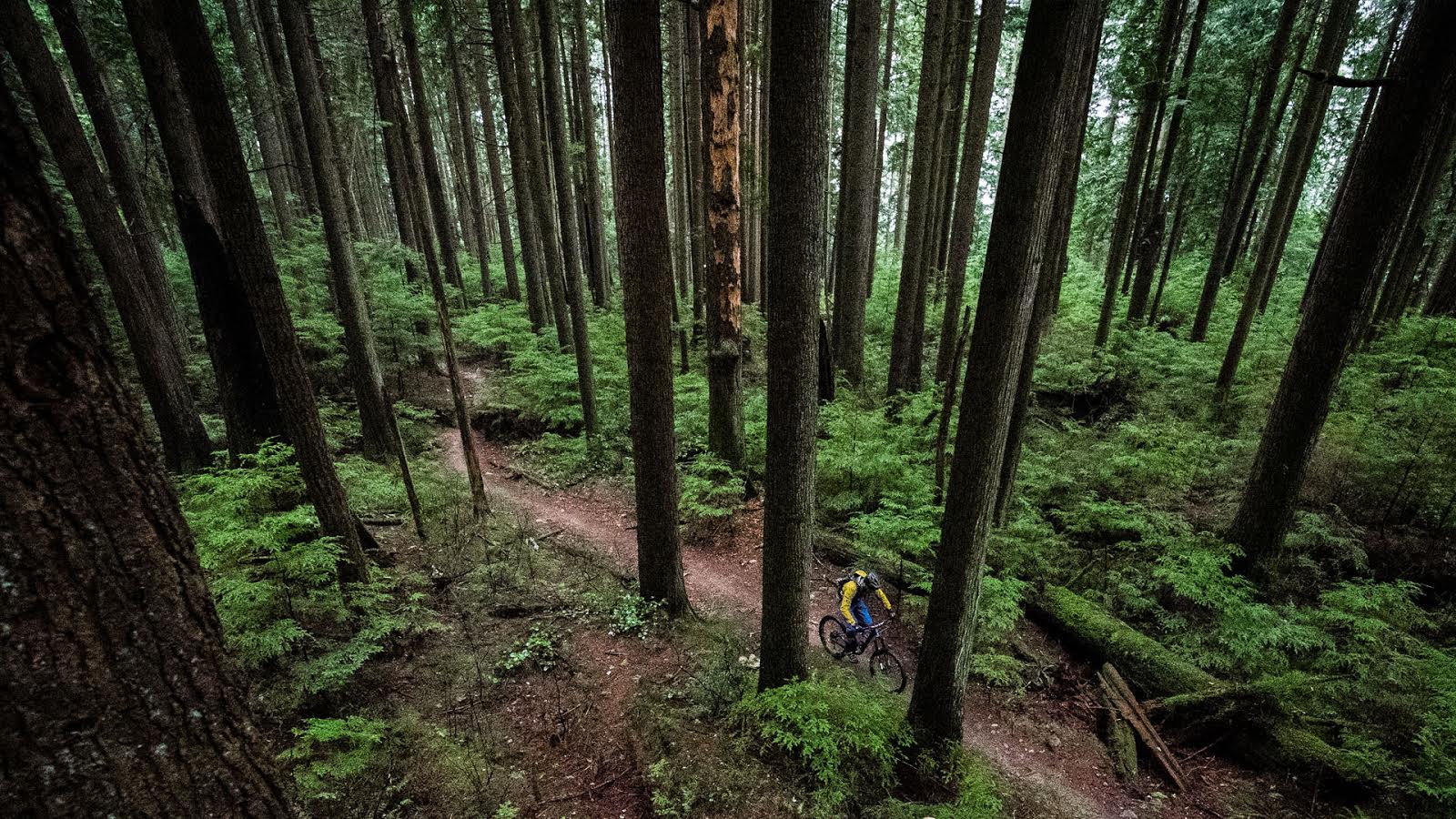 Deity comes to Canada
NSMB and Deity co-founders Eric and Sadie Davies go back a long way. Once upon a time, Eric worked for MRP, back when they were based in Portland and were one of the only ways of keeping a chain attached to your franken-DH/freeride-bike. Eric's passion for riding and the industry was only overshadowed by his friendliness and gregarious personality. Not long after we first met, he left MRP and founded Deity with his wife, Sadie. Over the years, they have steadily grown Deity from 'just another punk underground bar brand' into a respected component company that seems to be going from strength to strength.
Deity's official re-entry into the Canadian market will be interesting to watch. Their new partnership with Trident will help them take on some of the local heavyweights in the aftermarket component fashion show war. We couldn't be happier to see them doing well, and wish them lots of success.
The full PR follows. It is very long. Most of you won't read it, although there are a few nuggets in there if you care to look. They also sent some pretty pictures – both still and moving ones. Enjoy.
---
The crew at Deity are proud to announce that they have returned to Canada in a big way with the addition of Trident Sports as the exclusive Deity distributor in Canada!
With a likeminded focus on customer service, dealer relationships, and unrivaled product support, the partnership with Trident Sports has been a year in the making. With product ready to fill their shelves and set to ship to hundreds of dealers across Canada, Deity is excited to see the product finally become available and supported properly up North.
"We have been very patient as we passed on a lot of distribution requests while we waited for the right people who embody some of the values that make our brand unlike anything on the market. From communication to customer service to an understanding of the MTB culture, the crew at Trident Sports have the tools to properly represent our brand in one of our favorite places in the world, Canada." Eric Davies (Deity, Owner)

"Our goal with this partnership with Trident Sports is to make our product not only accessible to bike shops and consumers, but to also have a company that will be passionate about what makes us unique. We have evolved tremendously over the past 5 years and our product plans over the coming months will signify a massive growth on our end. We are about to start releasing the best product we have ever designed, so the timing of having Trident come on board is absolutely perfect. They share our passion for Deity and are eager to present Deity to Canada like never before. We are both hungry youthful companies that understand the voice of our consumer as well as focusing on customer service first and foremost. Once you see, feel, or ride Deity you understand why we have such a loyal following and we have no doubt with Trident's help, we will convert you too!" Sadie Davies (Deity, Distribution Manager)
Located in Vancouver, BC and a company founded on a passion for both water and dirt activities, Trident Sports has selectively built a brand roster that allows them to focus individual attention to each brand, their goals, and the specific needs to help make the product be successful for bike shops. With their goals to carry top quality products, offer great price points, provide the very best in customer service, and remain personally active in the sport cultures they cater to, Deity will be joining their successful brand portfolio that consists of Banshee Bikes, Gamut USA, Alpinestars and more.
"We're extremely excited to launch our partnership with Deity," said Dalen Stanley, Bike Division Manager of Trident Sports. "We have seen the evolution and growth of Deity's product line over the past five years and feel it is just what mountain bikers in Canada are looking for. It is going to be great working with a brand that is as excited about riding bikes as making amazing products and their passion is contagious."

With multiple massive waves of Deity product launches slated throughout the year, the current Deity product line will see some exciting additions to their award winning product line. From new handlebars, stems, to the debut of two all new lines of pedals that have been 2 years in the making, Deity is hungry to bring their components to a market that has been needing some added options and diversity.
"There is a huge presence in Canada by a handful of component brands and we are so excited to join them as an option for riders out there. The last time we were distributed in Canada, our components were as simple as they can come and to say that we have evolved from the early years of the company, is an understatement. We started with minimal financial resources and to this day, we do not have any investors, partners, or other outside forces breathing down our necks. Nevertheless, patience and strategic decision making has allowed us to become a company that now channels a quarter million dollars into product development annually. We are a true rider owned, funded, and operated company who has been racking up rave reviews and awards for a reason. It is about time that Canada got to see why DIRT Magazine ranked our Blacklabel handlebar as one of the top 3 handlebars in the world for 2 straight years and why we have become one of the most sought after companies to work closely with. As the person who saw what Deity could be and formed this brand, I have never been a bigger fan of what we are doing and we cannot wait to show our loyal fans and riders, who have yet to touch a Deity part, what makes us so special." Eric Davies (Deity, Owner)
---
Are you a bike shop in Canada looking to add some range to your shelves and to carry a product that your customers are wanting? Trident Sports is taking orders and ready to get you set up as an authorized Deity dealer in Canada! Get in touch with them and become part of the growing Deity revolution!
www.deitycomponents.com
www.tridentsports.com