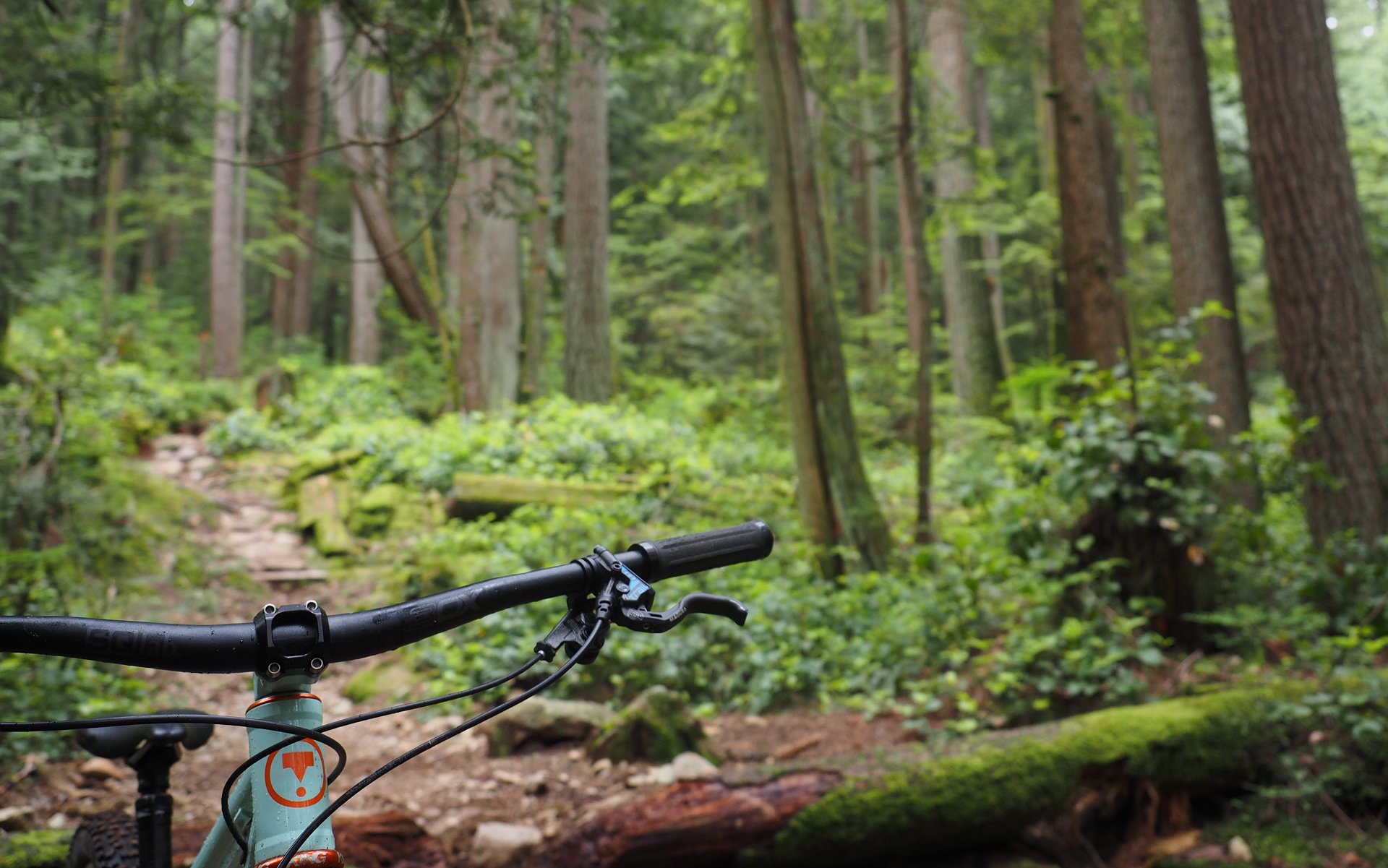 REVIEW
Defying Convention: SQlab 12º and 16º Sweep Bars
SQlab 30X Handlebars
After an NSMB reader (Endur-Bro!) mentioned SQlab's ergonomic handlebars below an article I couldn't get them out of my head. Like most riders, I thought I was happy with the standard 7-9° back sweep. But then I started to wonder if that was because I did't know better? And why was my left elbow bothering me on long rides?
To collect sufficient data I swapped three bars between four bikes. The control was my current favourite, the 780mm Renthal Fatbar aluminum, with 7° of backsweep. I pitted it against two 780mm wide SQLab 30X bars in both 12° and 16° versions.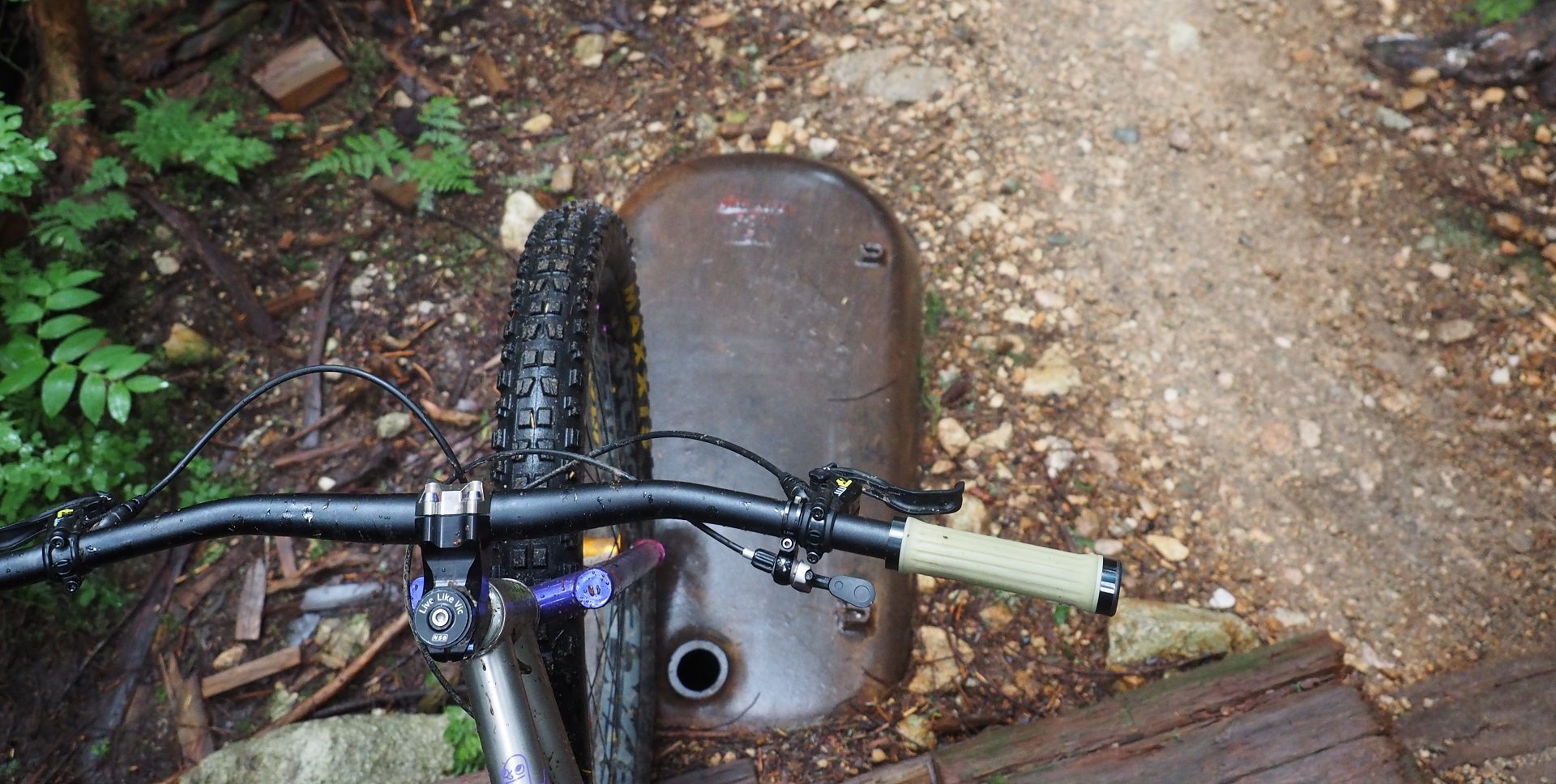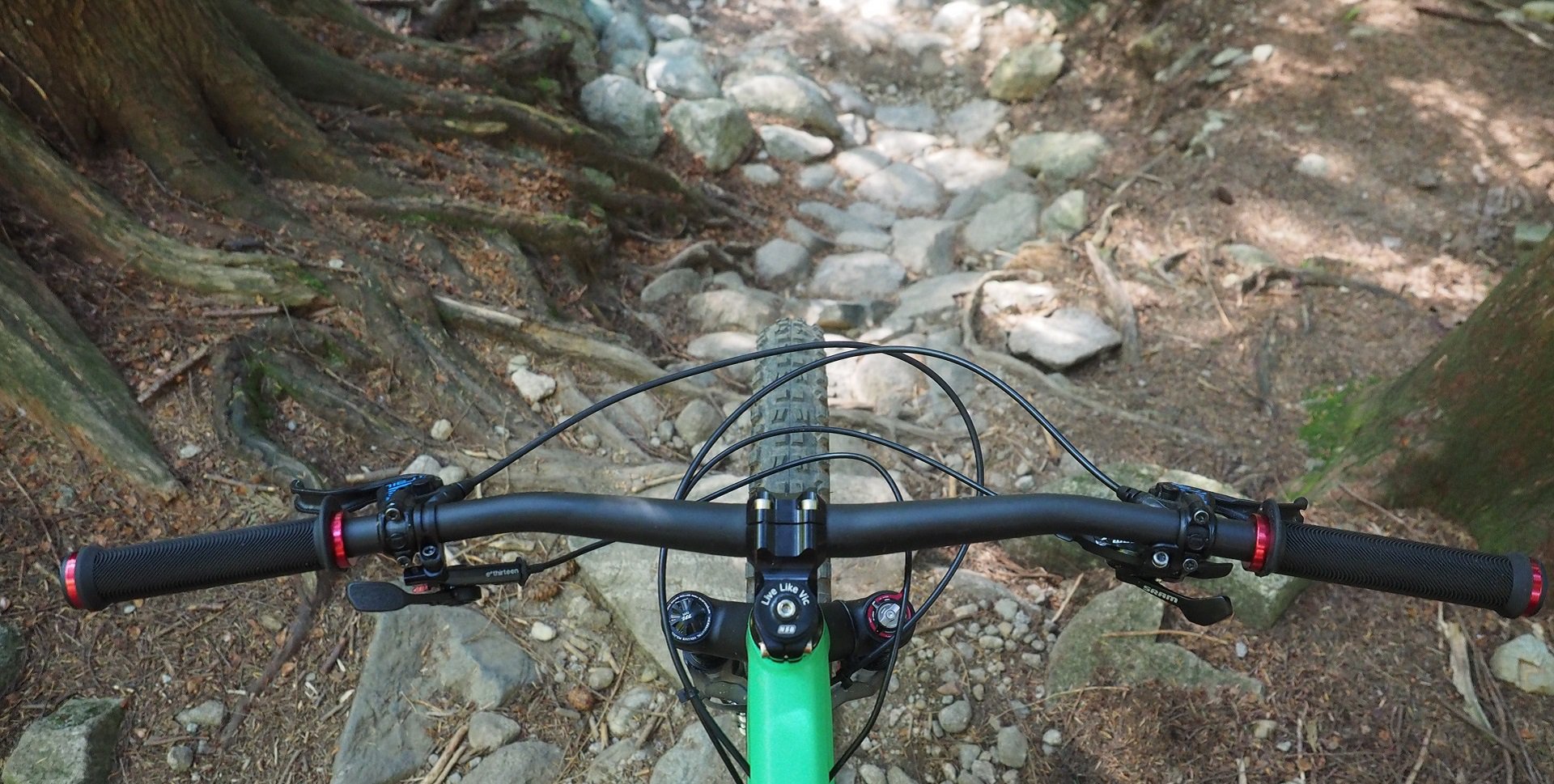 Materials
SQlab's carbon and aluminum 30X bars easily pass the Zedler 'End Of Life' tests for both gravity and e-bike* applications. Bars ship out at 780mm wide in 12° and 16° backsweeps in both materials and three rises are available - 15mm, 30mm and 45mm.
The carbon bars are stiffer on the trail compared to the aluminum models and also drop around 100 grams depending on the exact configuration. Both bars use 31.8mm clamping diameters.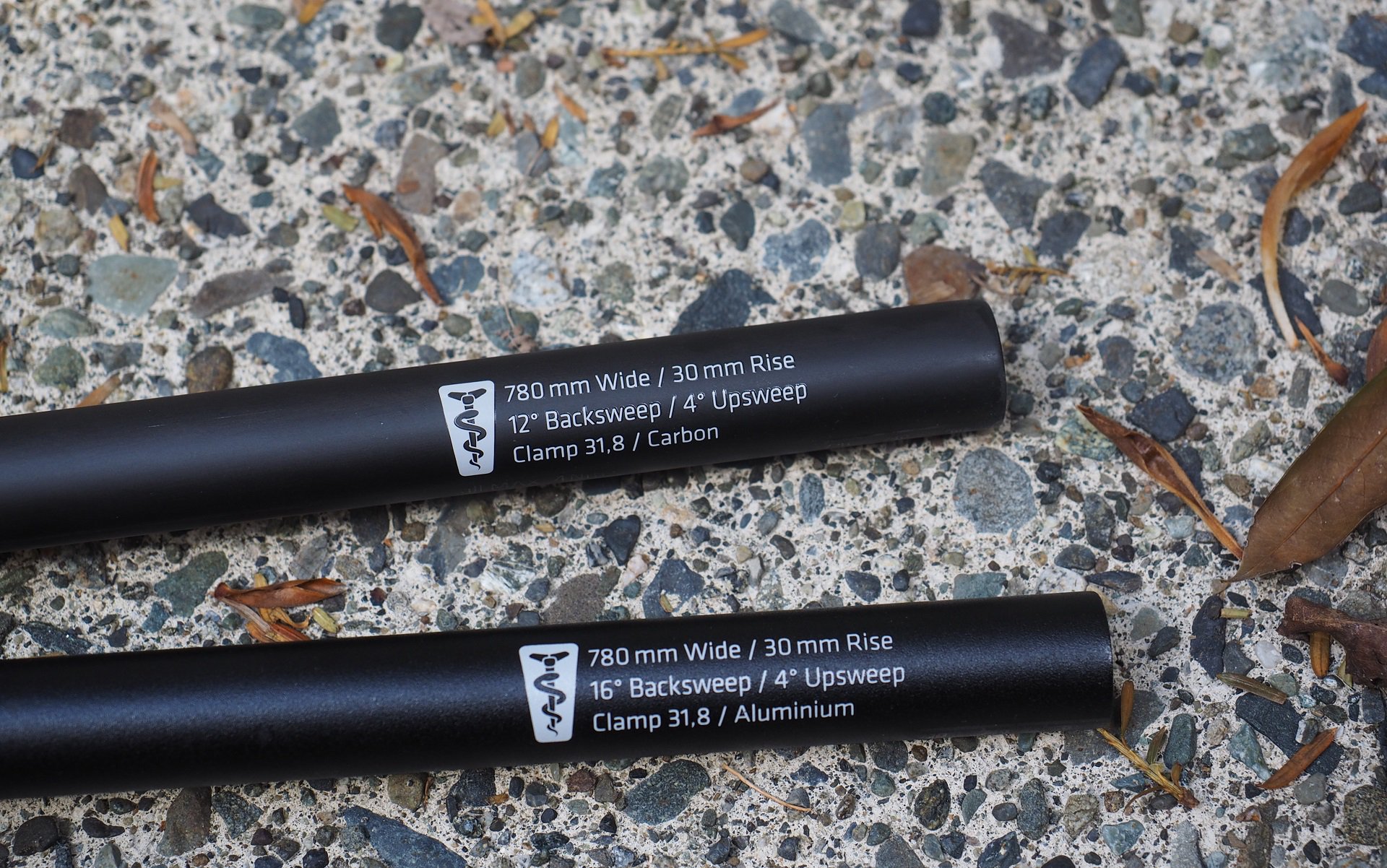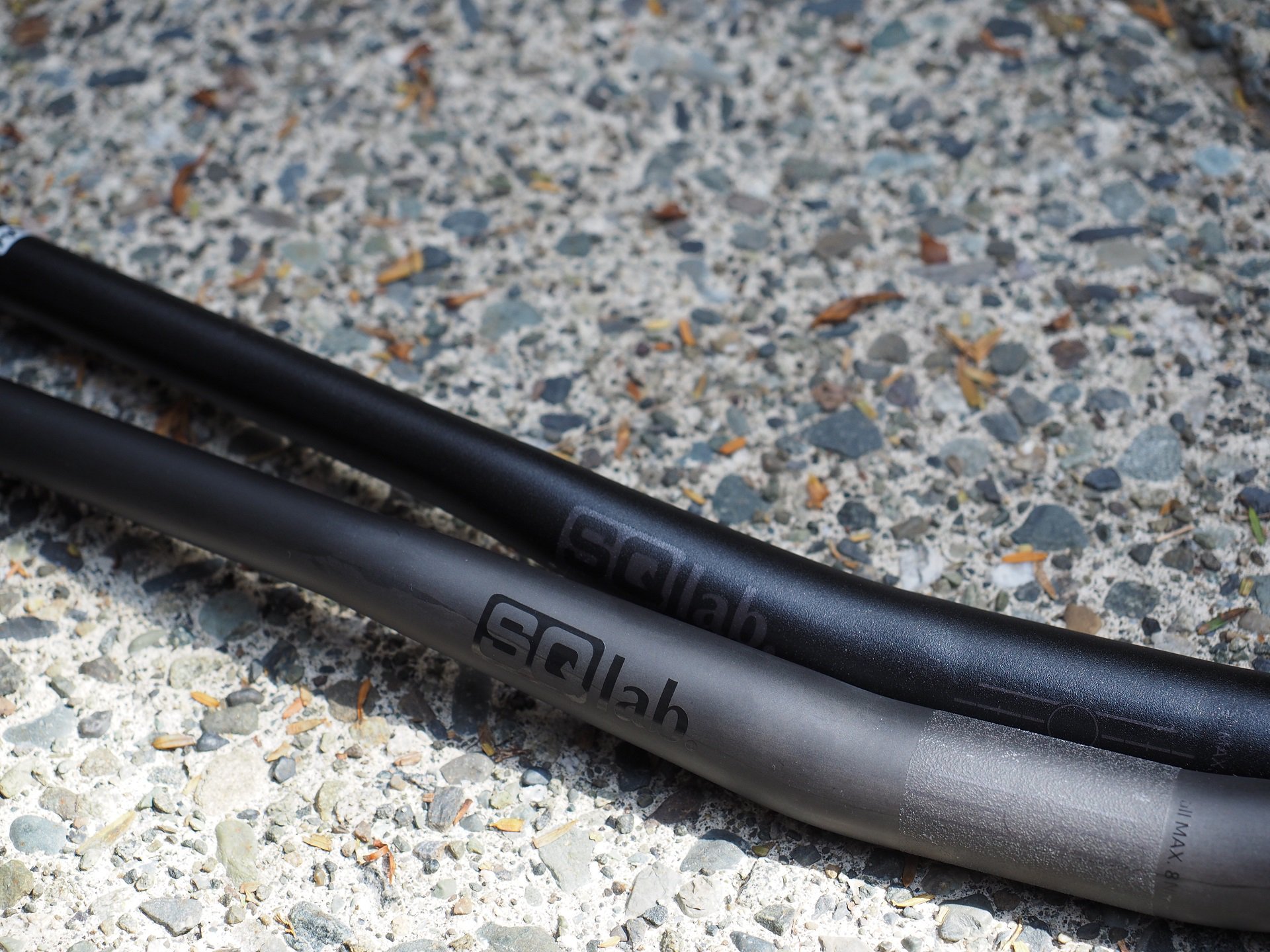 The only complaint I have with the carbon SQlab bar is that the slick black-on-black finish is... well... slick. It makes tightening levers, dropper remotes, and grips so they are tight enough but not over-torqued a tricky exercise. The aluminum bar's slightly textured finish is perfect in this regard.
Hooked
The SQlab bars work best with brake lever blades with generously hooked ends. Magura HC lever blades and the last couple generations of Shimano Servo Wave both work well. The very straight blades on the Level brakes that are stock on NSMB's Trek Stache test bike did not. Even on the 12° bar I felt like my fingers were going slip off the end of lever blades at the worst possible moment - coming in hot and heavy with sweaty digits. I swapped the brakes out before testing the 16° on the Stache.
On The Dirt
After running the Renthal Fatbar on all four test bikes the 12° 30X was a natural fit with no adoption curve. Uphill and downhill it feels completely normal and at the end of a long ride, I feel less fatigue in my shoulders, elbows, and wrists especially after long rides with lots of time out of the saddle climbing and descending. I also appreciate the greater sweep when pulling back on the bar during hard seated climbs. In those situations, it feels natural and I feel more power coming from my upper body.
There is no trade off for me to run the bar and I'm convinced that a 12° backsweep suits my body much better than a 7-9°.

The 16° 30X was a different story. It was immediately comfortable for standing climbs but it felt a little uncomfortable for seated climbing on technical terrain. When I pointed it down initially it felt as awkward as an adult using chopsticks for the first time. After some saddle time, I came to realize it has its place on my bikes. I find it more comfortable on all day rides but it took a handful of outings to adapt to on technical descents, especially at speed.
It is never my first choice on the Stache or Hawk Hill, where most of the climbing is seated. Instead it has evolved to be my preference on my single speed as it works better for me bio-mechanically during standing climbs and I no longer find it to be a large trade off on descents.
Swept Away
I'm sold on riding handlebars with more sweep on my personal bikes. The 12° because there is no trade off for the slight performance and comfort gain I perceive and the 16° because it is a significant improvement in certain situations.
Your results will vary but my take away is two fold. It's a great idea to try something weird once in a while because it may be better, if only subtly, than what I'm using now. I've been recommending more sweep to anyone who is cutting rides short due to elbow, wrist or shoulder pain give. It can only hurt your pocket book and there's a good chance it will make riding more enjoyable.
The aluminum 30X bars sell for $90 (USD) and the carbon 30X models are $190 (USD). For more information check out SQlab here.
*E-bikes account for a large percentage of bike sales in Germany where both SQlab and Zedler are based.
**Or perhaps 'semi-alt-bars' in the case of the 12° model.