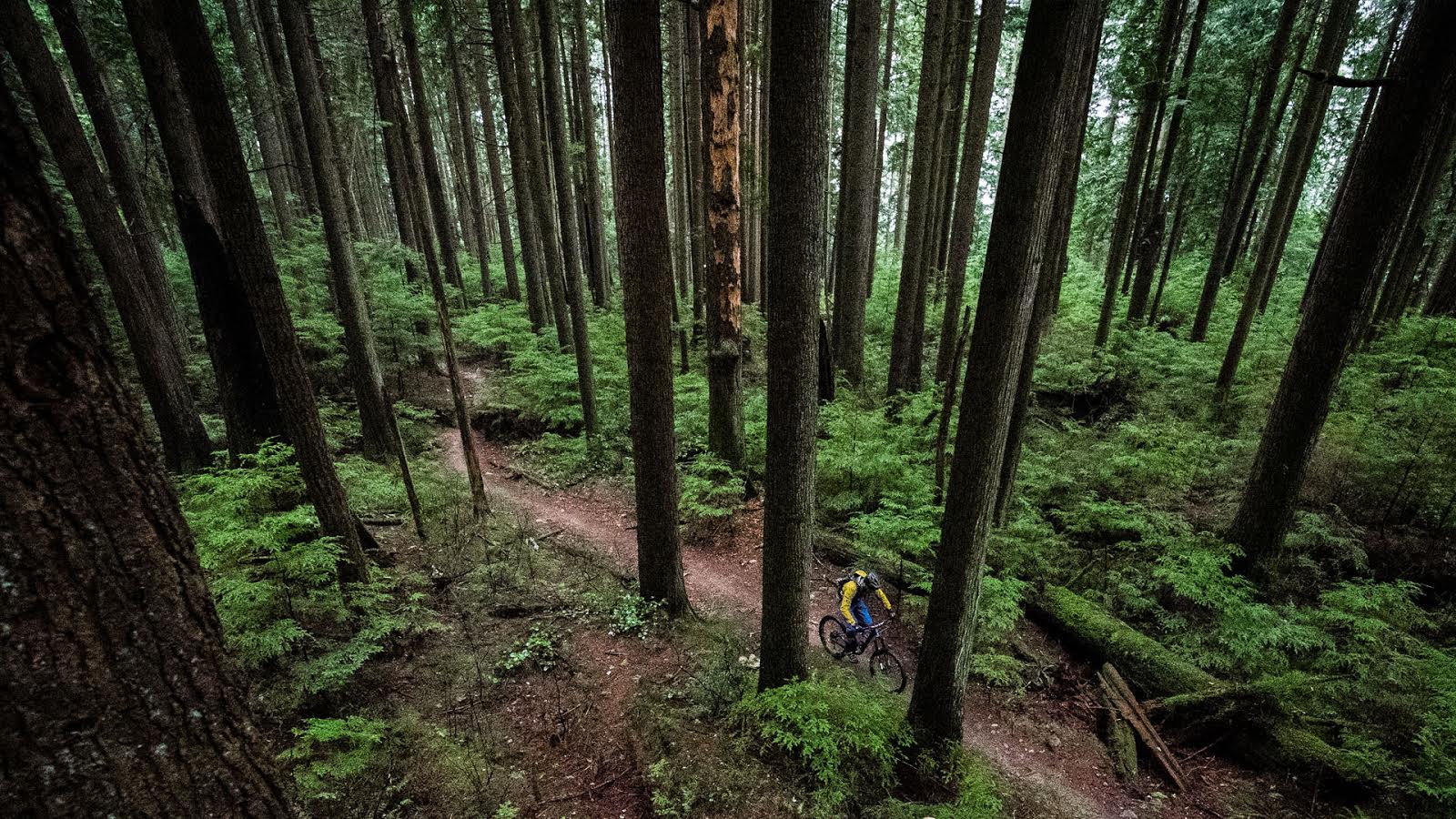 Defining /'epik/
ep·ic
Everyone has heard the term. Friends whisper about an epic(!) ride coming up. A Triple Crown. Quadzillahellamega. The King's Crown. The Seven Summits. The Big F'n Loop. Peak to Peak. Century Rides. The description must include the word sufferfest.. 

To some, these whispers invoke images of stunning peaks, multiple passes, and hours of hike-a-bike. Others think of dozens, nay, hundreds of miles of unbroken ribbons of singletrack in rolling hills. Glory.
Others have feelings of trepidation when they hear the word whispered; epic… They think of chamois chafing, unprecedented vertical, distances better suited to monthly totals, and they fear what will be unlikely to surpass Type II, or God forbid Type III fun. 

I'm here to tell you it doesn't have to be like that. Shortly after I tell you about a ride that was just like some of that.
At 5:05am the first alarm went off. Why? Isn't it the weekend? What's happening? Why is my phone making such a racket on Saturday?

Oh. Steve. Right. Goddammit, Steve. 

Rewind the clock to 12 hours and I'm sitting around in the office at the end of the day, thinking of the weekend and having planned very little. After firing off a few "Hey, riding plans this weekend?" messages, I get a couple of slightly cryptic but enticing messages back from Steve, "Big ride in Bellingham tomorrow. Four peaks. ~70km, >2,200m." I have almost no time to prepare and no additional information other than the meeting time; Zero Dark Thirty. I've had one too many Friday Afternoon Adult Beverages and this sounds like a good idea. I sign myself up.
By 7:30 am all twelve of us (What would 'The Dirty Dozen' have become if I hadn't signed up?) have trickled into the parking lot in Bellingham. As we crossed the border and the 'coffee' kicked in I've had a chance to pick Steve and Mark's brains about what we're in for; a ride they've dubbed The Quad Tetons. (Sidenote: being from the Tetons, I'm mildly miffed on their choice of French words to name the ride, the more crude among you have already figured out where this name came from)
We'll ride four of the major mountains around Bellingham: Galbraith, Lookout, Blanchard, and Larabee while spending an impressive amount of the time on singletrack.
It rained a day or two beforehand, and trails are in great shape. Hero dirt, with the occasional axle deep mudhole. Galbraith comes and goes quickly, with a burped tire being the only issue. Onwards. And upwards. According to The Strava Machine we'd spend just over 60% of our time climbing, a figure I find unrealistically low. We climbed for days.
The descent from Lookout was steep: really steep. I am glad to not be on the RS1 that's in the group. But, as an added bonus, trail conditions alternated between grease and peanut butter. I crash. Hard. A nasty OTB in a full No Fall Zone… somehow I'm 100% fine. I'm confused. How am I OK? I laugh nervously, push it to the back of my mind, and proceed to finish the ride without thinking about it until we're on a gravel path on the way back to the parking lot. That was close. 

A small pedal from Lookout to cross I-5 somewhere around the ride's halfway mark, and we found an oasis. A well located and planned oasis. Snacks. Salty Snacks. Sweet Snacks. More water. And thank God for America the gas stations have beer. Everyone who rides epics often, or takes them too seriously, will have an opinion on whether you should stop and refuel mid-ride. I, on the other hand, do not have to be talked into snacks and beer.
We knock the third climb out a pace that can only be described as 'definitely slower than the first two.' It's a long grind up a doubletrack road that seems to only get steeper. Fortunately it eventually ends; we're rewarded first with some killer loam and then some screaming fast moto trails that were far more fun than expected. 

In no time we're back to climbing. And this last one is gonna hurt. It's less vert than the rest, but what it lacks in amplitude it more than makes up for with grade. Bike, meet shoulder. My sit-bones couldn't be happier to hike.
So that brings us back to the beginning; what is an 'epic ride?' Does it need to be stupendous? Or can it just be something fun, something different, something interesting? The ride above was the biggest ride I've ever done; does that make it epic?
I'd say no. Epic is whatever you want to make it. If you've only ridden Bobsled and make it up to Expresso, maybe that's your epic. A day in the bikepark can be epic, I have no doubt. Your first 45-minute ride in Moab can be an epic. Any day on the bike can be epic because of the company you're with, the trail you ride, or the adventure it takes to get through a ride. What is "particularly impressive or remarkable" is up to you. 

The Quad Tetons (no, the Tetons still aren't in Bellingham…) was epic simply because it was a great day on bikes with great friends, most of whom I didn't know at all at 7:30am. I know 'em all now. 

It was a remarkable day, but the most important part was the pizza and beer.
For more bikes, a dog, adventure, and whisk(e)y, follow along @cooperquinn_wy
---
How epic is epic for you?