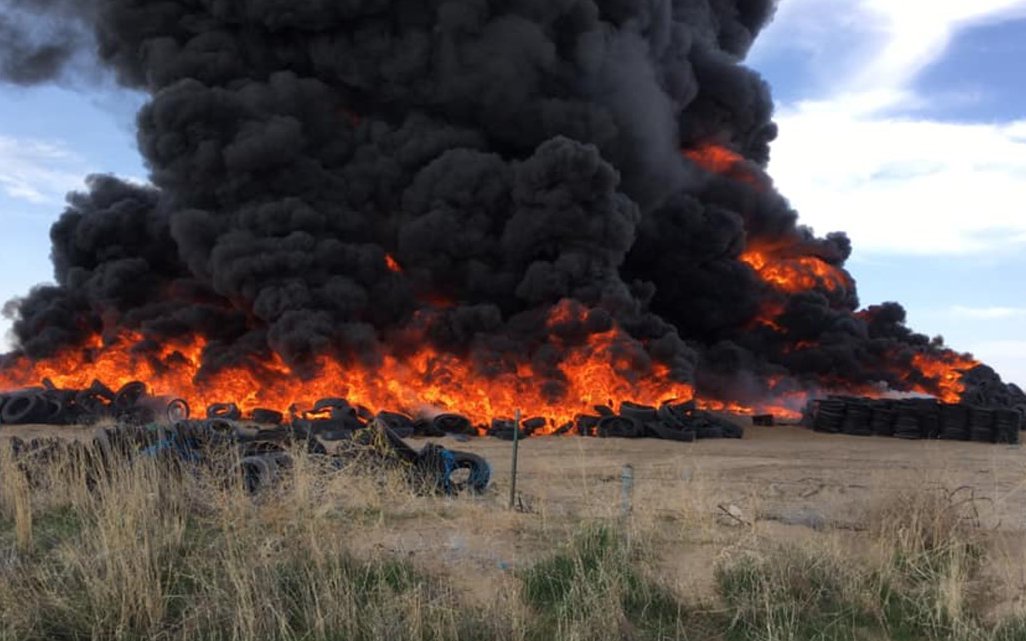 Editorial
A Death Foretold
The Road To Hell Is Paved With Good Intentions
"You could write something about the death of Plus tires," Cam said, as he tried to steer me away from writing a long angry screed about MIPS that would invariably not have enough facts to back itself up and would also invariably piss off every single one of NSMB's helmet-selling advertisers.
But still, writing about the death, or dearth, of Plus tires, years after the fact? Does anybody care to dig through these bones, or do we just aim our focus toward the Next New Thing? Should we simply count our blessings, be stoked with the 29x2.5" new normal, and wheelie-drop happily off the edge of the world? Maybe it's best to let these bygones be gone, bye.
Something sticks in my mind though, like a burr in my sock. Some muddy swirl in my thinking that conflates evolution and speculation and wonders what could have been, wonders if maybe Plus tires might have hung around a little longer if they had come to market a little differently. That's the part of me that really misses the Trek Stache; the late, great, truly hard to define 29+ bike gone from the Trek lineup since 2020. The Stache was like the world's most badass platypus. Or maybe a carnivorous Jackelope. "One of God's own prototypes… Too rare to live. Too weird to die…"
The questions remain in my mind. What was the deal with Plus tires anyway? Did they deserve to die? Why? And what killed them off so soon? Maybe this is an attempt to rediscover some personal dignity, after writing in a feature for Bikemag in 2016: "One thing we are certain of; this isn't some "you must buy this or be left behind" marketing scheme, but is a legitimate addition to an already broad range wheel and tire choices. And that, the increase of options, is something we can totally get behind."
I am haunted by all the times that I have written positively about things that later turned to shit. The first ever Specialized FSR-XC. The first RockShox SID. Just about anything that used elastomers for anything. Suspension seat posts. Thermoset plastics. URT bikes. Boost spacing. Super Boost spacing. Mega Hella Ultra Super Boost spacing (okay, I haven't written about that, yet). The starry eyed young futurist I once was slowly ossified over the course of decades into a jaded and suspicious middle aged man, and yet I was still bullish about the promise of Plus tires. I really felt like they were opening up a world of future promise. Only to have them basically vaporize from the marketplace within the span of three model years.
So, yeah. Let's dig through them bones.
Low Key Big Thing
A little forensic history takes us back to 2012, and the introduction of the Surly Krampus. With 29x3.0 tires, this was the proto-Plus bike. Surly, never one to shy away from a micro-niche, mashed together some 29er sensibility with a bit of fat-bike footprint, welded together some steel tubes, festooned those with braze-ons, and kicked the door of the modern bikepacking age wide open. Still, the Krampus was an odd duck, from a brand with a solid Island Of The Misfit Toys vibe. If the Krampus didn't exactly light the world on fire, that was fine. The people who knew, knew. The Krampus found an immediate niche, mountain bikers looking for a hardtail that just annihilated chunk were stoked, and the fledgling bikepacking scene was offered a new way forward.
So, there was the Krampus. And nothing much else. But the timing was auspicious.
Prior to the Krampus, tire evolution and application for specific needs had been glacial. 26" wheels had enjoyed a long, unvarying day in the sun. XC racers rode tires 1.9"-2.1" wide. The gravity set sported comparatively fat 2.35" rubber. People pumped their tires up real hard. Tread patterns varied, as did rubber compounds and casing, but the sizes of tires were very, very consistent for a very, very long time. The advent of 29" wheels did not really shake up this status quo, with tire widths cleaving to the same dimensions as 26" hoops, and tire pressures remained high. Tubeless tires arrived during the long purgatory of 29er acceptance, and some degree of tire pressure experimentation ensued, but still, things were slow to change.
29ers had taken a very long time to establish legitimacy in mountain biking, and the evolution of the wagon wheel option was crowded with mishaps. But by the mid-teens, the writing was on the wall that the big wheels were on their way to widespread market saturation. The "alternative" wheel option – 27.5" – was proving to be fun and good for small people, but by and large, the entire industry was trending toward 29" wheels. And it was becoming apparent that we – consumers and industry alike – were more willing to embrace change and more options than at just about any time in the past. Fat bikes were proving that there was a defined desire in some segments to push toward really wide rubber. Around this time, two other notable sea changes were occurring in mountain bike design. Front derailleurs were disappearing, and rear spacing was getting wider.
The distillation of all this concurrent tech-volution and market willingness to explore the edges was boiled into the 2015 Trek Stache. 29x3.0 tires, the surprisingly light 880-gram Bontrager Chupacabras. Boost spacing. 1x11 drivetrain. INSANELY short chainstays (thanks to an elevated drive-side stay). Good lord, what a fun bike. But still, 29x3.0 tires presented a packaging problem that, aside from drivetrain and spacing issues, limited the viability of the concept in the eyes of most designers and riders. At this time, full suspension 29ers were still all over the map as far as ride characteristics and geometry were concerned, and adding the extra diameter, width and weight of plus tires to that design field did not seem to be something most mainstream designers wanted to sign up for.
Then Rocky Mountain displayed the 27.5+ Sherpa at the Sea Otter that same year, featuring the newly developed WTB 2.8" Trailblazer tire, and it was game on for the Plus bike. There were no plus bikes at Bikemag's 2015 Bible of Bike tests. The following year in Vermont, there were two. In Arkansas a year later, there were five Plus or Plus-convertible bikes in the roster. The next year, 2018, in Michigan, a category was dedicated to them. One year later, when Bible camp convened in Hurricane, Utah to sample the 2019 goods, Plus bikes had disappeared from the test lineup completely. Done. What happened?
Schizophrenia, basically.
Proliferation = Confusion
The good, the bad, the ugly of Plus tires was cleanly encapsulated in this dual tester review of the Stumpjumper 6Fattie that ran here six years ago. This paragraph in Seb Kemp's grim metaphor stacked screed sums up the downsides: "The mass in the wheels is extremely noticeable. The usually very sporty Stumpjumper felt sluggish and cumbersome. I've ridden many 29ers that turn a lot easier. There's no pop on this particular iteration of the Stumpy and even all the will in the world doesn't make lofting this bike easy. It felt tiring to change direction or move across lines quickly. I often found myself on the wrong line, unable to do anything about it but plough on regardless – which is one thing this bike did allow for. It would put you in harm's way far too often for my constitution, but it would provide a great hulking, lumbering getaway vehicle once you were up Shit Creek. The Stumpjumper is one of the most brilliantly playful bikes available on the market today, but not in this guise. It's like making a magnificent golden eagle wear gum boots and expecting it to fly."
Uncle Dave, meanwhile, had a very different experience to Seb and encapsulated the thoughts of many regarding the positive attributes: "There seem to be countless comments suggesting that "these bikes are for noobs" and "I'll pay attention once somebody wins an Enduro World Series event." Which is pretty stupid, when you think about it. If we shopped for cars or golf clubs or skis with that attitude, we'd never be happy. Like a fat ski, or a fancy golf ball, or a wide tennis racket, it feels like these tires just give you a bit larger of a sweet spot. Maybe they'll never win races. Most of us shouldn't care about that.
Most of my rides are less than 2 hours long, and take place on slower, technical terrain. I grunt up, ride down, and often have some sort of rolling technical meander out. If I were spending money on a bike right now, it would be a Plus bike. No question. Worst case, if this thing explodes in our faces, we can just swap some 29er wheels in and pretend that we were never foolish enough to succumb to the industry conspiracy."
Mountain biking in general – industry and riders alike – had taken a very long time to warm to 29" wheels. Then, immediately upon accepting the big hoops as viable, we wasted absolutely no time eviscerating 26" wheels from the marketplace. 27.5" was on the existential bubble, and brands and product managers within the industry were very possibly afraid of losing sales or being seen as out of touch, so when the interest in 27.5+ began to spark, the industry threw everything at it.
Tires were all over the map in terms of casing design, tread pattern, weight, and optimal pressure. You could say the same thing regarding tire options for 29" wheels, but there had been significant time spent defining the terrain and behavior needs, as well as zeroing in on what pressure worked where for a given tire/rider. The new 27.5+ rubber hit the market with consumers essentially acting as beta testers, and the 3" tires offered on many Plus bikes were EXTREMELY responsive to tire pressure changes. Rider size, rider style, terrain, a massive disparity in tires, these all played into a broad and confusing response to the new size.

Tires were all over the map in terms of casing design, tread pattern, weight, and optimal pressure.
Rims, similarly, were running anywhere from 25mm to 50mm in width, which in turn had a profound effect on how tires performed. And while 29" wheels had the dubious benefit of 15 or so years to hit some level of consistency and understanding with regard to best practices, the fledgling 27.5+ market was being aerial bombarded with a sudden and immense variety of product. Consistency and predictability of performance were not easily defined.
Some riders criticized the sluggish feel, citing weight and contact patch size as contributing to slow handling and lazy responsiveness. Manufacturers, for their part, tried to address the mass concerns by bringing sub-800 gram, 3.0" tires to market. Predictably, especially when mounted on 25mm wide rims, these voluminous lightweight tires sacrificed grip and sidewall strength, and predictably, they folded and squirmed horribly whenever riders leaned into them with conviction. They also ricocheted and bounced obscenely when riders pumped them up hard enough to stop the squirming.
Other riders experienced more substantial tires and found their grip and sidewall concerns had been mitigated, but at the expense of rotational weight, as they tried to drag their Plus rigs shod with 1300 gram tires up hills as their friends spun easily away from them. At the lightweight end of tire design, traction and tire durability were compromised. Pile this onto the handling concerns aggressive riders were noticing, and the fact that they still weighed a lot more than lightweight smaller tires, and the XC crowd struggled to accept them. At the beefier end of the spectrum, the tires were boat anchors, easily 200-300 grams heavier than their already stout but narrower counterparts. Plus tires were comfortable, but so was good suspension. Plus tires were tractable and performed well where traction was iffy and the terrain was "type 2 fun," but mountain biking was increasingly moving toward a more "built" trail ethos.
Plus wheels were universally divisive. Hardcore XC racers hated them, but bikepackers loved them. Riders who jumped big and cornered hard never really became fans, but riders who lived for techy chunk found them to be game changers. Riders looking for climbing traction and the ability to stay moving in loose, shitty terrain thought they were a godsend, but riders who wanted snappy handling and jib-friendly performance hated them with a vengeance and were probably still pissed that their 26" options had all but disappeared. Coming into the market, as the market itself was sprawling with category proliferation, Plus tires must have seemed like a no-brainer from a product manager's perspective, but in practice they struggled to find widespread acceptance in any of the established niches.
The Seeds Of Salvation
One of the reasons that Plus was so readily adapted by so many brands was that it was relatively easy to implement. 29ers had paved the way for that. 27.5+ tires were, by and large, about the same diameter as regular 29" tires, so all it took was a little hogging out of chainstay and fork arch clearances, and off to market they trotted.
"We were able to make 29"/27+ compatible bikes that could be converted by flipping a chip and changing fork travel," recalls Josh Kissner, product manager at Sant Cruz. "For the most part there weren't a ton of compromises with this strategy, with the exception of calf clearance and maybe BB height being a couple mm off of the ideal for one of the options… A lot of riders had the same interest and curiosity that we did, and I think they appreciated that they could try this new thing in a very low-risk way. If they didn't like it, they could just put 29" wheels on their bike and flip a chip and it's no big deal. A person could swap back and forth if they wanted and get different experiences throughout the year."
This approach was taken by many brands. It was an easy way to gauge interest without committing to entire redesigns, and it offered riders an option to revert to tried and true tire/wheel combinations should they not gel with the Plus ride. The upside to this approach was that it didn't overtly stink of using the market as guinea pigs, and it gave early and viable responses to brands in terms of how consumers made purchasing choices.
As it turned out, the market voted with its wallet, and after an initial surge of interest in 27.5+ tires, riders increasingly opted to buy the 29" option of the same bike instead. Fox's Sean Estes was working for Specialized when the Morgan Hill brand rolled out the 6Fattie, and was an early adopter who chalks his best ever finish at the Downieville Classic up to Plus tires, feels like the wheel size could have prevailed if it was given more of a chance: "I still low-key wonder if more riders would've tried it rather than writing it off it maybe it would still be more popular today. We all know how quick to dismiss new fads a certain segment of the bike industry can be. Remember how long it took for 29" wheels to really become the norm, and just how much hatred and vitriol was spewed in the process!? Can't help but wonder if Plus just didn't make it through the new wheel size gauntlet."
Aside from the consumer reaction, the industry might have learned a lesson along the way. "In a way I think it moderated the "27.5 effect," Kissner says. "This is when the industry VERY VERY quickly adopted 27.5" and shunned 26". Anyone behind the curve on that one paid for it in sales and relevance. Since then, many bike companies are paranoid about missing the boat on new trends – including when Plus came around. After Plus came and went fairly quickly, companies are probably a little more comfortable easing into new trends, or creating adaptable products. I think this can be seen in the new trend of MX bikes- which have seen a slower adoption than either 27.5 or 27+."
The Plus trend was a three year phenomenon. It was defined by a sudden surplus of choice and a lack of targeted, focused execution. But it cracked open our willingness to broaden how we think about our rides, and it spurred development of products that are now bedrock components in mountain biking's current state of radness. 29x2.5" tires are now the norm, and rims are finally getting wider than 30mm across the board. Some of us no longer obsessively search for the lightest possible tire in every situation, and are accepting that sticky rubber and heavy casings and increased rolling resistance are tolerable compromises given how much they enhance the ride everywhere else. The range of tires available for riders of any given wheel size is huge – there's literally something for everyone. And almost everyone talks about tire pressure now.
"Sometimes things land, sometimes they don't," Seb Kemp concludes, adopting a more conciliatory tone than he had during his 2016 evisceration of 27.5+. "I'm glad we had 27.5-plus bikes for a little while because it made us all look closer at tires and their effect on handling and performance. And how a tire gauge works and why it's important to get your tire pressure right, on any bike. Well, not everyone learned that yet..."