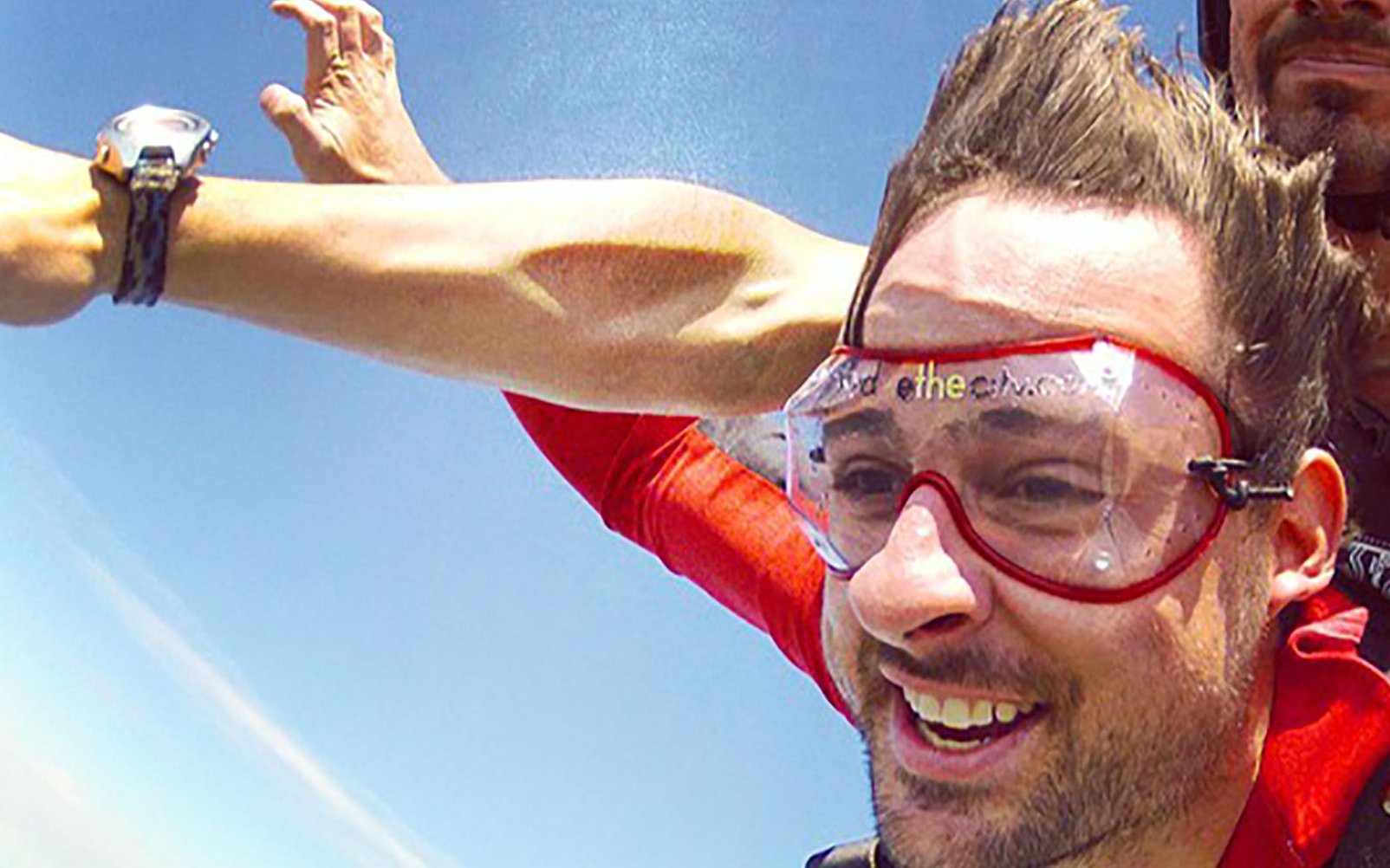 Ask Uncle Dave
Dear Uncle Dave: What the hell do you want for Christmas?
Hi uncle Dave,
When can we expect your Christmas list article? We have already seen articles from two guys who don't ever write for your site, and one from someone called "Niels" who does "tech" and is probably not real. I am looking forward to your functionally nostalgic list of articles for under your tree. Do you have a tree? 
Sincerly,
A fan of Christmas and Uncle Dave and lists.
---
Dear Fanta:
Are you a wizard? Or an opportunist? This question came rolling in at the exact moment I was polishing up this very list, and I couldn't help but think how clever you are to try to slide a predictive question in prior to a likely article. Good for you. We'll see if the givers of prizes are able to dig something up for you.
I actually kind of hate these Christmas types of articles. I mean...really? A list of shit that you think people should spend their money on? Isn't that what we do all year round already? It seems particularly materialistically crass to dress it up as some sort of service announcement. Plus, I haven't really paid enough attention this year to pass along any cycling type gizmo recommendations that you haven't already seen a thousand times. So. Here is my list of shit that I spent money on this year that gave me a lot of enjoyment, or made me happy in some way. It's kind of the same thing...but not really. I don't know. I don't really care any more.
Fuji X-T20
I've been a long time Canon user but I've been feeling like something was missing the last few years. There was never a full frame body that I could justify purchasing, and the crop sensor lens infrastructure left me wanting. I was at a point where I was ready to make a big change. I came oh so close to picking up a Nikon D750 at around this time last year, but I couldn't even figure out the basics of how to operate that sucker. I kicked the tires on a Fuji X-T2, but they were never in stock. So I bought a cheap, second hand X-T10 with an 18-55.
This was an okay camera. Just enough to wade into the Fuji ecosystem and see if I belonged. Fairly quickly, I decided that it was. It was light, small and intuitive. I carried it with me a lot more often than my Canon. And the shots just all seemed a tiny bit sharper. The more I used it, the more I liked it, and the more I planned for my X-T2 purchase. I even put an order in once some became available...and it was immediately back-ordered.
And then the X-T20 came out and I couldn't really justify forking out an extra grand for an X-T2. So I canceled my order and went out and bought the X-T20. It was all of the good things of the X-T10, but taken to another level. The result is that I'm shooting way more and I'm generally finding more shots that I want to keep. There are still moments when I miss my DSLR…the autofocus isn't quite there for action, and I do miss the immediate, mechanical thunk of a DSLR shutter. I know that the real photographers are going to scoff at my choice, but there aren't many things that have ever made me so happy in life as my Fuji X-T20.
Yi Lite Action Camera
I have an old GoPro and every time I use it, I'm incredibly disappointed. I mostly only bring it out if I'm around water, and any underwater shots that it takes look like they were taken in a sewage treatment pond after a chili cook-off. So it stays home, and I feel bad about missing shots, or I take it, and I feel bad about the shots that I take. It seemed like time for an upgrade.
The smaller size of the GoPro Session was intriguing, and watching what Gully does on his Instagram feed made me excited to get something, anything better. But I couldn't justify the price of a GoPro for my amount of use.
Enter the Xiaomi Yi. I've been reading about these guys for a couple of years now. The general consensus seems to be "90% of a Gopro, half of the cost". This was intriguing, but I still couldn't find an entry point that made sense. The cheapest one seemed like a waste of time, and the 4K and 4K+ required a bit more of an investment than I was willing to commit to. So I did nothing.
Cue Black Friday and the Yi Lite on sale for $60US on Amazon. How can you pass that up? Of course, factor in another $40US for a waterproof housing. And another $40 because it takes MicroSD cards and that's not really something I keep in stock.
I haven't used the thing yet, but I'm super impressed. It actually has a premium feel to it. The camera is pretty slick. The case is well made. Honestly, it all feels at least on par with GoPro, if not better. The controls are all intuitive. The touchscreen works really well, and even the app is easy to figure out. It's got 4K (although people complain about the low frame rate), 16MP stills, a touchscreen and wifi. It's a polished product for not much money and I'm pumped to see what it can do. If it sucks, I'll try to let you know somehow.
Breville 870XL
I'm a tea drinker. I have a pot of tea every morning at work. If things get crazy, I have one in the afternoon as well. It's like this. But I've also succumbed to a latte obsession over the last couple of years. Straight coffee sends me running straight to the bathroom, but a nice, well-crafted latte is something that seems to work out just fine. But only once or twice a week because I can't bring myself to pay 4-6 bucks for a drink every day. So I started investigating espresso machines. I always thought that you were kidding yourself if you spent anything less than a few thousand bucks on one of these machines, but in my research I learned that there are some lower cost machines that will make you a nice little shot of espresso. I also had it hammered  home that the grind is the key to everything. So I initially pooh-poohed anything with an integrated grinder.
I read a lot of good things about the Breville machines. The Wirecutter loves the Breville Infuser. As does Seattle Coffee Gear. This seemed like the right machine for me. But then…Black Friday hits again, and there were some pretty crazy deals on the 870XL, the Barista Express.
This machine is basically an Infuser, welded together with the decently rated Breville Smart Grinder (well, the same grinding mechanism, with a few less bells and whistles). This seemed like just the ticket for wading in to the espresso game.
I'm only a couple of weeks in so far, and I can't be happier. My first 3-4 shots didn't work out so well, but after that, I was pretty quickly making a nice latte that beats what you'll get out of most neighbourhood coffee shops around the City. Seriously. My tamp game is tentative, and my frothing needs some work, but I'll take my stuff over anything this side of a Matchstick, Elysian, JJ Bean or Milano, absolutely no question. Honestly, if this thing was sitting on my desk at work, I'd be a fat, jittery mess.
Give it a few years and I'll probably have a Baratza grinder and an Elektra espresso machine on my counter, but for now, I'm a pretty happy man.
Sorry,
Uncle Dave

---
Uncle Dave's Worst Product of the Year
I recently started a new job. That entails a lot of new things. The most un-expected one was the IT department forcing Internet Explorer and Bing upon me. I know…I don't really have to use Bing, but you get used to just typing what you want to find into the address bar and having what you are looking for come back. With this IE/Bing combination it's like a drunken know-it-all has taken charge and is trying to fuck with you. How does a company like Microsoft get away with this?
---
Uncle Dave's Cycling Related Internet Shitstorm of the Week
I think there is something wrong with me, because this article kind of made me happy and I laughed and I laughed and I laughed.
There's a few really easy lessons to be learned here.
1 – Don't publicly call out your competitors unless you actually, truly, deeply understand what the fuck you are talking about.
2 – Don't blindly publish "science" that you don't understand yourself.
3 – If all else fails, refrain from arguing with people in the comments of the article that is ripping your shit apart.
I get it. We all get things wrong. But if this many people are telling you that you did something wrong, take a step back and see if maybe there is something you can learn from it.
---
Uncle Dave's Music Club
Probably not the best choice for a Christmas related article. But when has that ever mattered? Anyhow, with the holidays upon us, please enjoy some McClusky. It's not a new song, but it probably leaves most music from 2017 in the dust. And whoever put this video together is a genius.
Poor Long Suffering Uncle Dave. We never told him to write about "shit to spend money on." That was all him, and he delivered. (we can be ornery too Dave - especially when your article arrives long after we should be able to stop working for the day). The good news is that Fanta wins a prize. A sweet mofo of a prize. A Giro Switchblade MIPS helmet. It's DH Rated even without the chin bar and you may look a little more like Richie Rude wearing it. Congrats. Send us an email to collect.
If you are up for being abused by Uncle Dave in the New Year, assuming he hasn't quit, send him an email.