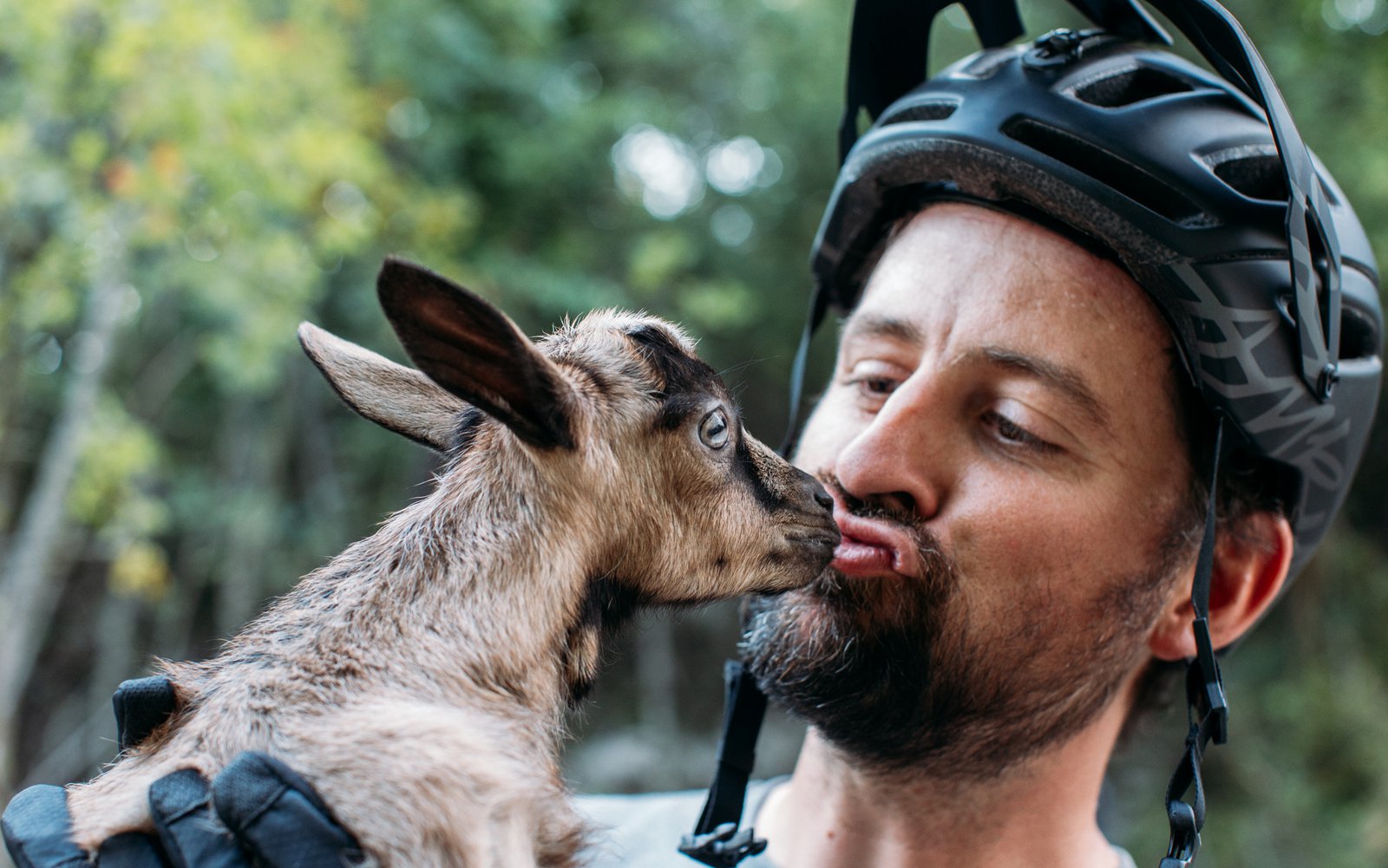 Ask Uncle Dave
Dear Uncle Dave: My Roadtrips have become Petty Arguments Disguised as Vacations
It sort of feels like forever since we've answered an honest-to-goodness question from a reader, so it feels like it might be time for one. This one had a bit of back-and-forth, so I've included that as well for context...subtly edited to protect our question asker from himself. And yes. It's basically a throwaway article.
---
Uncle Dave:
Roadtripping with my bike buddies is great, but somehow there is always at least one thing that leads to controversy and arguments.

Apart from dishwashing most of these disagreements are about sharing the fuel costs of the trip. While some folks fill up their car before and after and divide this through the number of the participants, others put the costs of motor oil and worn parts of the car on top, or just add a number as they like (because the last service of their truck was so expensive). If you know before, one can decide to join in of leave it.
But in my experience it is more common that the owner of the car realizes just shortly after starting the ride back home that all the others had fun in his car and he thinks they have to pay for that. So he adds it all up, and presents his calculation - knowing there will be no dispute about that, because everybody wants to get home...
I have seen friendships breaking up because of that. Just some 20-30€ extra.

Why is that? Cant people think about that before, and just plain open discuss it?

Confused
---
Dear Confused:
That's messed up. And sorry for the late reply.
Question. How old are you and your group of friends? I think that will have some impact on the answer to the question.
Uncle Dave
---
Uncle Dave
I am near 60 and this guy is 54. The trip before that was with younger folks,  everybody around 35 except me.
Confused
---
Dear Confused:
First off, thank-you for the clarification and that definitely was not the answer I was expecting. I anticipated some reply indicating your 20-something-ness and I was all prepared to answer with a long-assed version of "your friends will grow up eventually and this won't be as much of a problem."  But obviously not.
Next, you seem like you might be one of these people who create more uncertainty with every question asked of them. What sort of life have you lead to be 60 and going on riding trips with 35 year-olds? Why are your friends so cheap? How does one accurately calculate the wear to their vehicle sustained over a road trip? It's all very interesting.
Moving along, I'm not sure if I have an answer to your question beyond what you have stated (i.e. accurately documenting cost sharing agreements before embarking on the trip). But it feels kind of great to have somebody of your wisdom and experience seeking advice from dear old me. So, digression time, I guess.
I believe that traveling with somebody is the great window into the soul. You can know somebody intimately and think you have things all figured out. And then it all rapidly comes apart six hours into your first road trip when you can't agree on which shitty restaurant to eat at. I decided a fairly long time back that there aren't too many people that I'm willing to do this kind of thing with. Some of them I am forced to because they suggest that this is expected due to our being related to one another. Others I've known long enough that we can anticipate and accept our differences. And a remarkably tiny handful are people that actually add to the enjoyment of the trip and who I would seek to travel with. Mostly though, I end up traveling with odd characters through professional obligations (Hey Mike!), where it sometimes feels like learning to put up with the crap of others is the entire point to the whole exercise.
So, in a way, your problem is structural. You're complaining about load bearing walls. Actually...worse...you're complaining that your house is composed of walls, a floor and a roof. Traveling with people is conflict. Arguing with some jackass over 30 Euros is inherent to the road trip itself. If it's not that, it's who should do the dishes, or whether or not you're willing to eat at that sketchy, hole-in-the-wall noodle place with the dirt floor and the suspect hygiene standards. There's probably a few things you can do at the front of the trip to tamp down the worst of the arguments you expect to pop up (as suggested above), but at best, you're probably just shifting your arguments into other unexpected (and therefore, more dangerous) arenas.
It reminds me a bit of design for failure, whereby the weak point is designed in so that the mode of failure is predictable and won't lead to worse damage to the rest of the structure. You might be better off knowing that you're going to have some kind of argument over maintenance costs, rather than discovering that your buddy has a five-year-old grievance over that one time you farted on his pillow.
Another way to put it is to remind you of that one boss you had that wouldn't accept any of your work without at least one "suggestion for improvement." There were two ways you could deal with this. The first was to spend way more time than was necessary massaging everything into the shiniest, most glistening turd they had ever seen, hoping that they would be blinded by your brilliance and pass that sucker through with a hearty "attaboy!" and a firm pat on the back. Or (I'm not saying I ever did this), you could put a normal amount of effort into the thing and leave one glaringly obvious error that they could latch onto, and then you could all quickly and efficiently move on with your day.
So, by all means, spend a couple of days before your next road trip drawing up solutions to potential points on which you might quarrel. You can have that sucker signed by all parties, notarized and projected onto the wall of a large building, but chances are pretty good there's going to be something that you didn't anticipate that springs up to bite you in the ass. If I were you, I'd just accept that this is the one situation where a pound of cure is better than an ounce of prevention and you're probably better off spending the time leading up to the trip mentally preparing yourself for all of the things that are going to go wrong.
And you definitely should never travel with some guy who wants 30 Euros towards his oil change. That guy sounds like a lunatic.
Sorry,
Uncle Dave
---
Uncle Dave's Music Club
I feel like I've gotten in the habit of telling you about shows you should have gone to after they've come and gone. There's a number of things rolling in over the next few weeks, that depending on the timing, may or may not fall into that category. Parquet Courts is coming back (nope...last week). Eleanor Friedberger is showing up at some point (sorry...happened on Sunday). Courtney Barnett had to add a second damned show (you're still good here). Iceage is coming back (ditto). Ty Segall is in here a couple of times (honestly...he always seems to have two shows planned for all cities at all times). These are all fine shows that you should definitely think about.
But there's something happening in October that I almost can't believe is real and I'm going to tell you about it now and if you don't get excited you might be a little dead inside. I already have my ticket. I haven't even bothered to ask anybody else to go with me because I kind of want to sit there alone and bathe in the awesomeness. Are you ready?
The RZA. At the VIFF. Is going to live soundtrack The 36th Chamber of Shaolin.
Ya. I balked a bit at the price too. But this is once in a lifetime. How meta can you get to have RZA standing there in front of you spinning his shit to the movie that he sampled for that very shit? It's preposterous. You have to go.
I'm just going to leave a dusting here now. It's just crazy what this dude has done. This really could go on for quite a while.

Congrats Confucious! This week's prize is a monogrammed prize pack from Lizard Skins. Well - the grips will be etched with the message of your choice (up to 14 characters). Also included is one pair of gloves of your choice and Lizard Skins frame protection. Send us an email and we'll get you hooked up!
As you know, Uncle Dave isn't easily impressed. In fact it may be easier just to make him angry. If you figure out the key, or just ask a good question, you could win a prize. Send an email to askuncledave@nsmb.com