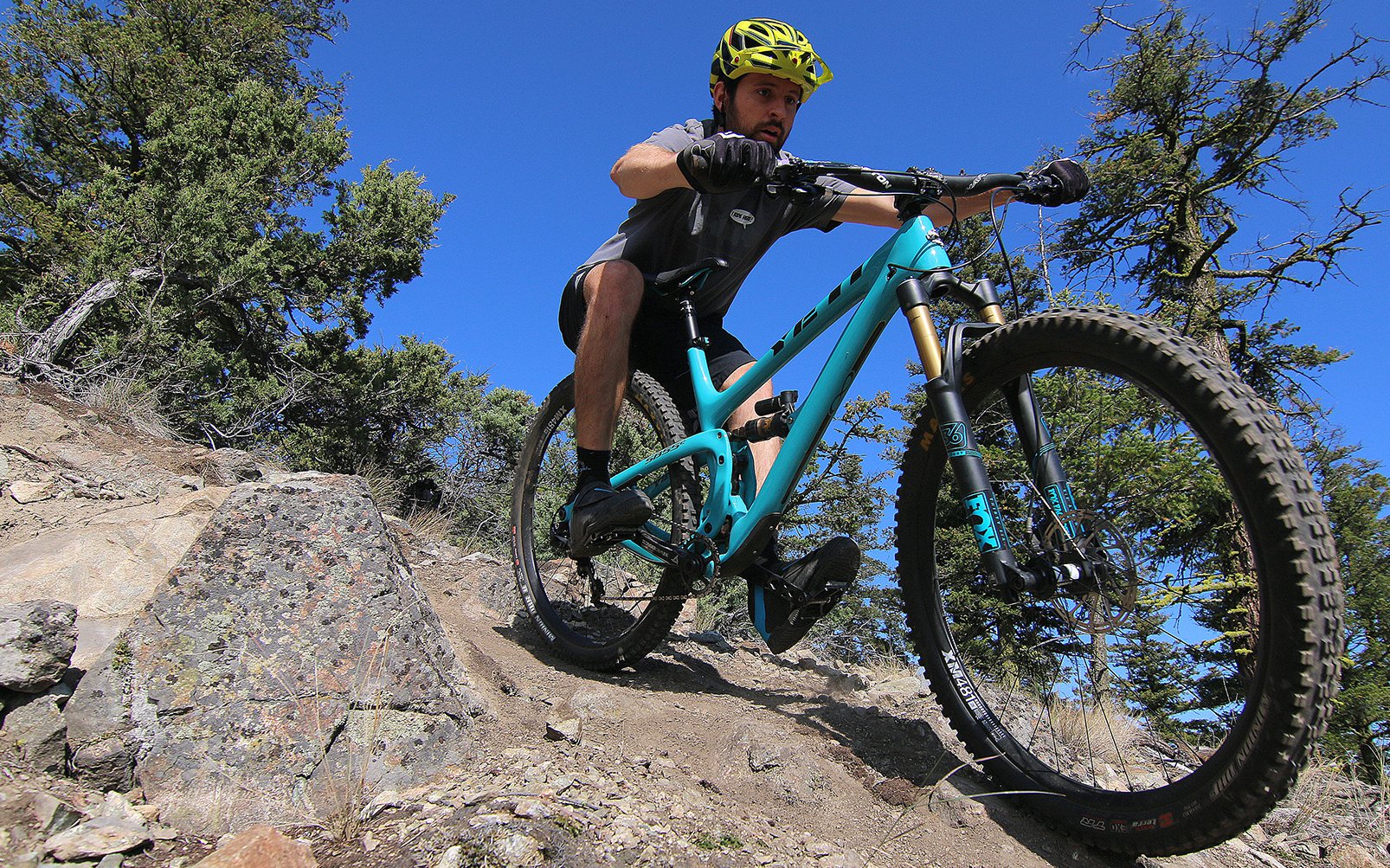 Ask Uncle Dave
Dear Uncle Dave: Must Bike Reviewers Ride Well?
I had one of those "oh shit" moments a few days ago when Cam texted me to ask if I had anything in the works for Uncle Dave. "We got a really great prize this week."  I texted back to say I was leaving town for the long weekend and would try to think of something. So. Here we are. Late in the evening. Scrolling through piles of un-read questions, searching for something that doesn't suck too bad, or is at very least kind of answerable. I think I have failed very badly. At least I'm really excited about the Music Club this week.
---
Dear Uncle Dave,
A thought I have often had when reading fresh reviews is, just how good is this guy at riding the bike. I wouldn't doubt that any reviewer worth their salt would be a better rider than myself, but how much better is an interesting question. How does the skill of a reviewer affect the review in ways the trails they rode on it would? 
Sincerely, 
salty scrub
---
Dear Sacks:
This is the sort of question that has the potential to tear open the fabric of mountain bike reality. You don't have to scratch too hard at the surface of a bike review before you start asking questions like "who is this guy?" before that turns into "wait a second...why am I even reading this?"
You can actually get some really great insight on all of this from your average group ride held during any large collection of mountain bike journalists. You'll start with a breakfast or a lunch where you'll eat way too much food while talking to bike company employees that ride way more than you and know a whole hell of a lot more about bikes than you ever will. Then you'll head back to a garage or a field somewhere and watch as a few dozen people knock bikes over and thread pedals in backwards and fumble about trying to get their air pressure set correctly. Then, everybody takes off at a rocket pace and you struggle to just not throw up on yourself  while the poor bastard who drew the short straw and has to ride clean-up whispers encouragement in your ear while you make up excuses and try not to feel too badly about yourself.
Then you get to the top and the guys that beat your ass into a pulp on the way up wind up careening off into the shrubbery because they're not really all that into mountain biking. And then somebody gets a flat and it turns into a snail's pace of incompetence and broken dreams. And you look around and you recognize faces and names and you realize that you once read something that that guy wrote and you took it seriously and you may have even made a purchasing decision based on that advice and what the fuck is wrong with this industry for that to happen?
I mean, for sure some of this is just bitterness as the years roll on and I get spit out the bottom of the NSMB test rider skill hierarchy. Sure. I get that. I mean, sometimes we'll sit around and have discussions and it will be "well so-and-so didn't like that bike and thought it was vague and thought the tires were going to roll off the rim" and you're just like "No shit...I mean...that guy rides down a trail like Lewis Hamilton drives an F1 track."  It's all just calculated speed and edge-of-the-envelope moves that would kill an ordinary man. Of course he didn't think the bike was good but what the fuck does that have to do with the rest of us?
This is honestly feeling a little too familiar. Like I've written these exact words before...Oh well. We're on a deadline!
So. There's basically only a few attributes that we consider when classifying our beloved bicycle reviewers. They can either be a good bicycle rider, or a bad one. They can be a good writer, or a word butcher. And they can know what the hell they're talking about, or not. And really, how the hell are you supposed to even figure this out? You can hide a blinding amount of incompetence behind a few snappy sentences and a photo where it looks like you at least know which way to point the handlebar.
Oh sure, there's a couple of reviewers out there kicking out photos of themselves launching massive gaps with nothing but an open faced helmet and a smile. There's a few that still compete in races and do a decent job of it. And I totally understand that these would be the people towards which you would gravitate, and whose opinions you would trust. I mean, who doesn't want some of that magic to rub off on them? It's really only lighting and shutter speed that causes our trailside snapshots to look so terrible. It's nothing to do with the total lack of skill, style or speed. So, you've got your studs on top and then a massive contingent of sad, balding men with expanding bellies and sore backs bringing up the rear. And unfortunately, those are probably the guys that we have the most in common with and whose opinions you should be cherishing. I can't even believe you're asking me about the riding skill of reviewers. You're trying to form opinions on bicycles by reading about them on the Internet? Please. That's just dancing about listening, or architecture about sadness or something like that. I don't know. Let's talk about music.
Sorry,
Uncle Dave
---
Uncle Dave's Music Club
I remember the last time rock music died. People wrote entire articles about how turntables were replacing guitars. Anybody with a laptop and a crate of records was the "next big thing in electronic music". Rock music was dead.
And why wouldn't it? Look at the shit that was foisted upon us? Nirvana had been gone for a good half decade and all anybody had really managed to do was put out crappier and crappier versions of Nevermind. Nickelback was erupting from the loins of Chad Kroeger. Smash Mouth still existed. Matchbox Twenty was "alternative rock". Blink-182 was "punk". Exciting music played with a guitar was in a catatonic state of confusion and sadness, a mix tape dubbed over itself one too many times, played on your sisters ghetto blaster that only had one functioning speaker. Rock music died and nobody really disagreed with that statement.
And then it didn't. I can't really pinpoint exactly what happened. Was it the Strokes? How did the Libertines play into it? No two bands "saved rock", but somewhere in there a bunch of skinny white kids figured out that all we really wanted to hear was some noise that made us feel good about things. You didn't need a string section or a contract to soundtrack a soft drink contract or to badly re-hash what your heroes had done. You needed to re-hash what your parents heroes had done. This was enough to kick the door down and started a fresh clock and a new template to water down in the future. Rock music was saved, and then the saviours all started doing heroin and it sort of died again.
And this is fine. We had a good run. I still look back fondly on many of those moments. There's still some interesting things happening out there on the margins, but it's fair to say that rock music needs a jolt. A wake up call. I mean, Klosterman wrote a book on it. Beyonce inspires more excitement each time she goes out for dinner. The biggest rock bands in the world either formed twenty years ago or are the favourite of your 12-year-old nephew. There's no danger, excitement or innovation. There's no fear that you might get stabbed (by the band!) at that gig in the bad part of town. The bad part of town is now condos. The beer costs 8 bucks a pint and has more depth than the music. The merch table has more choice than a Wal-Mart.
Rock music is fucking dead.
And that, my friends, is why I'm so excited about this song. This bloody song. I haven't enjoyed a song this much in a good long while. I might hate it next week, but this week, I'm playing it over and over and over again. And yes, we've talked about Iceage before. And yes, oddly, this song has a bit of a countryish vibe to it as well. And yes, the singer does look like that sad kid at the back of your high school art class who dies his hair black and writes poetry on his binder. But it doesn't matter, because this is a great song and they're coming to Vancouver in a few weeks and you should go and if you see me you should buy me a beer. But maybe not. Because the show is on a Tuesday and it's at the Astoria and both of those things are a recipe for not drinking much beer.
Unfortunately, all I can find for you now is this live version. But even that...oh man. The way it lopes along, slower, then faster, then slower again. The raw power that comes through via suggestion, not volume. You should really make an effort to track down the album version because "Thieves Like Us" is exactly the sort of thing that makes me know that there's always, always going to be something else that is going to come along to resurrect this thing called rock.
Congrats Salty! As mentioned last week, this week's prize is a monogrammed prize pack from Lizard Skins. Well - the grips will be etched with the message of your choice (up to 14 characters). Also included is one pair of gloves of your choice and Lizard Skins frame protection. Send us an email and we'll get you hooked up!
Looking to win a prize? Send a brilliant, nuanced and interesting question to Uncle Dave! Or just a stupid one! Or just ask him if he's healed up yet maybe.