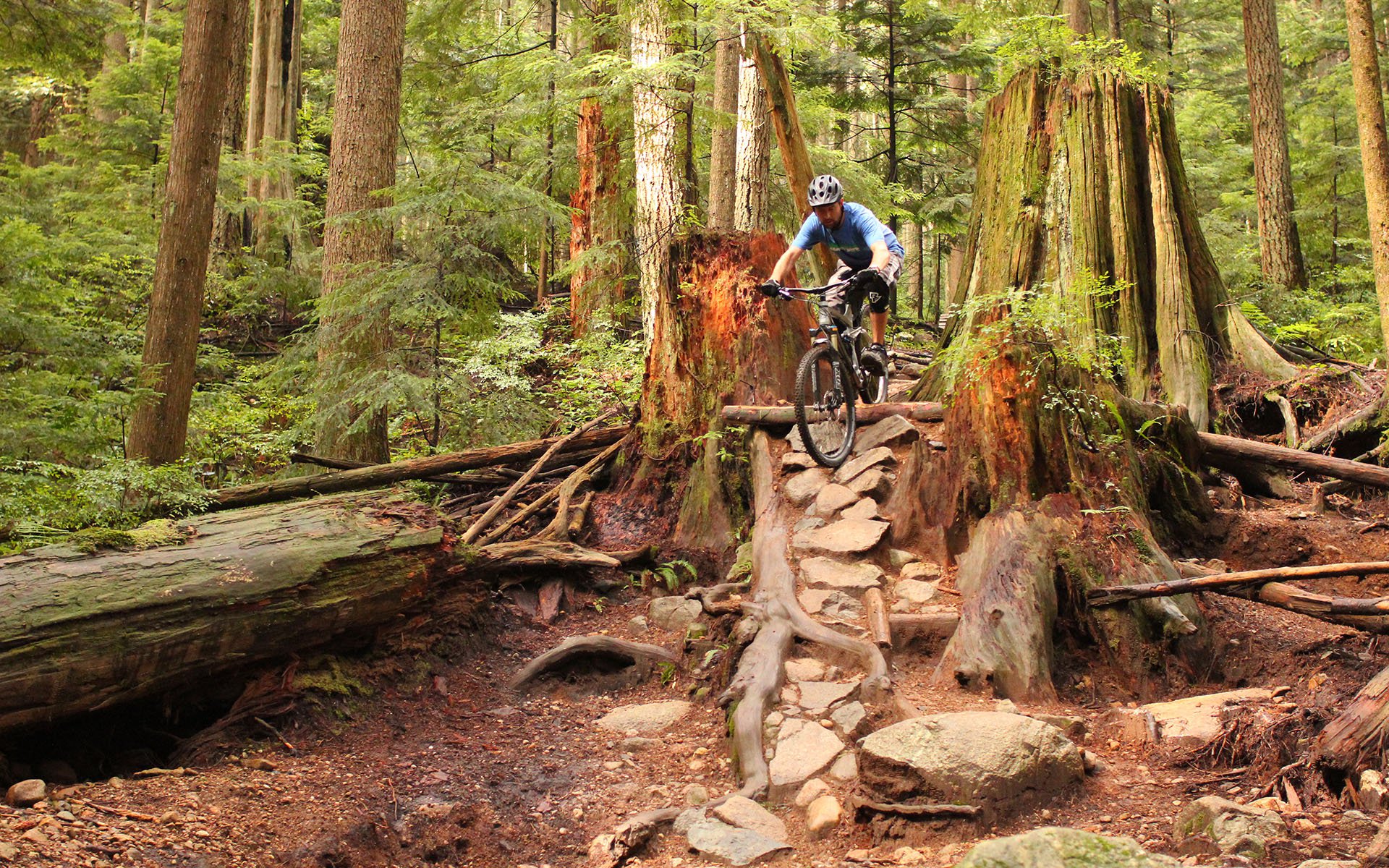 Ask Uncle Dave
Dear Uncle Dave: It's all about me
Hey Dave:
I am finding myself at odds with our local trail group. In my county, we have a mountain bike association and we have an overall trail advocacy group. The BLM and Forest Service have expressed they only want to work with one voice for all trail users, so the trail advocacy group speaks for hikers, horse people, motorized, xc skiers, fat bikers, mountain bikers and anyone else who uses trails. The board of my local mountain bike association seems to think that this trail advocacy group is amazing and doing such great work.
I don't see it the same way, the trail advocacy group goes in and does "maintenance" in the name of sustainability and doesn't inform anyone of the changes that being implemented. And the work that is done is horrible! I have expressed my frustration but am being brushed off as complainer/whiner. I have tried to get involved but it feels like mine and other opinions just get brushed off. This trail advocacy group is going to do what they want when they want without input from local riders.
This is hard because we are told to support our local trail organizations and make a difference. But I don't like what they are doing and I feel like there is nothing I can do about it. So Dave, any suggestions? Should I just go ride my damn bike and ignore the dumbing down/sustainability work on local trails? Should I keep raising my voice and be written off as the local whiner/complainer? Am I just an outlier in MTB who needs to deal with the changing landscape and just accept whatever comes? Or should I just move to Bellingham or some other place that seems to have their shit together?
Thanks Dave
Cranky Trail User
---
Dear Crust:
I'd really like to thank you for this question. It takes a brave man to so aptly demonstrate precisely what is wrong with the world today. Most people hide their selfishness behind layers of shit and ambiguity, but you've managed to slap it down in front of us, on proud display. Well done.
I mean, it truly is astounding that you would look at a situation where some poor schmucks have managed to team up and work together to figure out how to make the trails work for everybody and think "Wait a minute...what about me? ME!!!! I don't like it!" I'm humbled by your near perfect illustration of exactly where society has gone wrong.
We're in a period of divide and conquer at its finest. We're bickering over scraps while others make out like bandits. The more we fragment and the harder we fight for our petty little desires, the worse it gets for everybody, other than the few looking to capitalize on the chaos. Selfishness rules, and if you somehow find yourself on top, well then it's time to pull the ladder up so that nobody else gets a turn.
I know this is a bit harsh, but I'm so, so sick and tired about everybody complaining when a trail doesn't exactly suit their specific needs. Why do you assume you have a right to anything just because you`ve ridden a trail a few times? It should almost be exactly the opposite. You've already taken advantage of what that trail has to offer so maybe it's time to head to the back of the line and let some other people have a say? You owe the trail and it doesn't owe you a damn thing.
I do remember the days when I would go for a ride and not see anybody else on the trails. There are reasons to look back on these times fondly. But I can also recognize that most of what I remember is romanticized nonsense. Part of the reason nobody else was riding back then is because there were barely any trails to ride. And the ones that did exist were created with hardly any thought to how they rode or to what their impact was on the surroundings. As our trail networks expand and as more and more users come out to enjoy them, there are going to be some downsides. We may have to slow down a bit in certain areas. We may have to say hello a few more times. We may even lose a few gems along the way. But it might be time to take our heads out of our own asses and recognize that there is more in this world than just us, our needs and our bikes. We need to change our mindset about what a trail is, who it is for and how it gets used.
I know that many of us are here precisely because this sport once was something that nobody cared about. We're used to doing whatever the hell we want because there wasn't anybody else around to care. Moving into the mainstream is a tough thing to wrap our heads around. I'm still a bit shocked and confused by how many people are out there whenever I head out on my bike. And, good or bad, that's probably the way things are going to be from now on. A staggering number of additional people are riding their bikes in the forest, each with an opinion that is no more or less valid than your own. We can`t all get exactly what we want, and if we continue insisting that we should, there is not going to be anything left for anybody.
I'm sure the board of your local mountain bike association isn't perfect, but I want to think that they are probably doing more things right than wrong. One thing I can almost guarantee is that your future will be brighter with them teaming up with other users and searching for common causes than if the focus turns to each party arguing for their specific needs. If you really believe that this is the wrong direction and you want to have an impact on the decisions that get made, put yourself in a position where you're able to provide input and constructive criticism. That will probably require hours of thankless work and countless arguments with other people who are also only able to see things going one way. If that sounds like too much effort, best leave it to those wonderful people who are busy scratching out imperfect trails for the rest of us. The last thing they need is more people complaining about the job that they are doing.
Sorry,
Uncle Dave
---
Ouch. Well, you never know which Uncle Dave you're gonna get. At least you stayed anonymous, Crust, or should I say Jim? I kid. For your courage in sending in that question, and to thank you for being this week's fodder, we'd like to send you some NSMB goodies. Use it with pride (we hope) and if someone asks, tell 'em Uncle Dave sent them to you after he tore you a new one. Send us an email to collect and we'll get it out to you asap. -Ed
Uncle Dave's Music Club
Yeesh. How's that for a positive start to the year? Sorry about that, Crust. You caught me at a bad time. Moving along.

I've been slowly making my way through Our Band Could be Your Life, for what seems like years. Every time I'm struggling to find a new book to read, I pick it up and read a chapter. Anything more than that feels like too much nostalgia, even for me.
The only constant I find with each band is that each represents some kind of danger to the listener. And is there anything going right now that inspires violence in others, just through sheer force of difference and creativity? Maybe it's for the best if there isn't.
Now,on to something that has absolutely nothing to do with that...I think I talked about the Beatnuts in one of the first ever music clubs.  But I only talked about Street Level.  Stone Crazy isn't quite as good, but you should give "Thinkin' Bout Cash" a listen as well.
And while we're on the old school hip hop train, listen to some Gravediggaz as well.
And not quite as old, but why not some Ghostface Killah?
And, ya, one of these things is not like the other, but I bumped into this while scrolling through iTunes and I feel like it belongs. This song should have opened a video, at some point, back in the day.