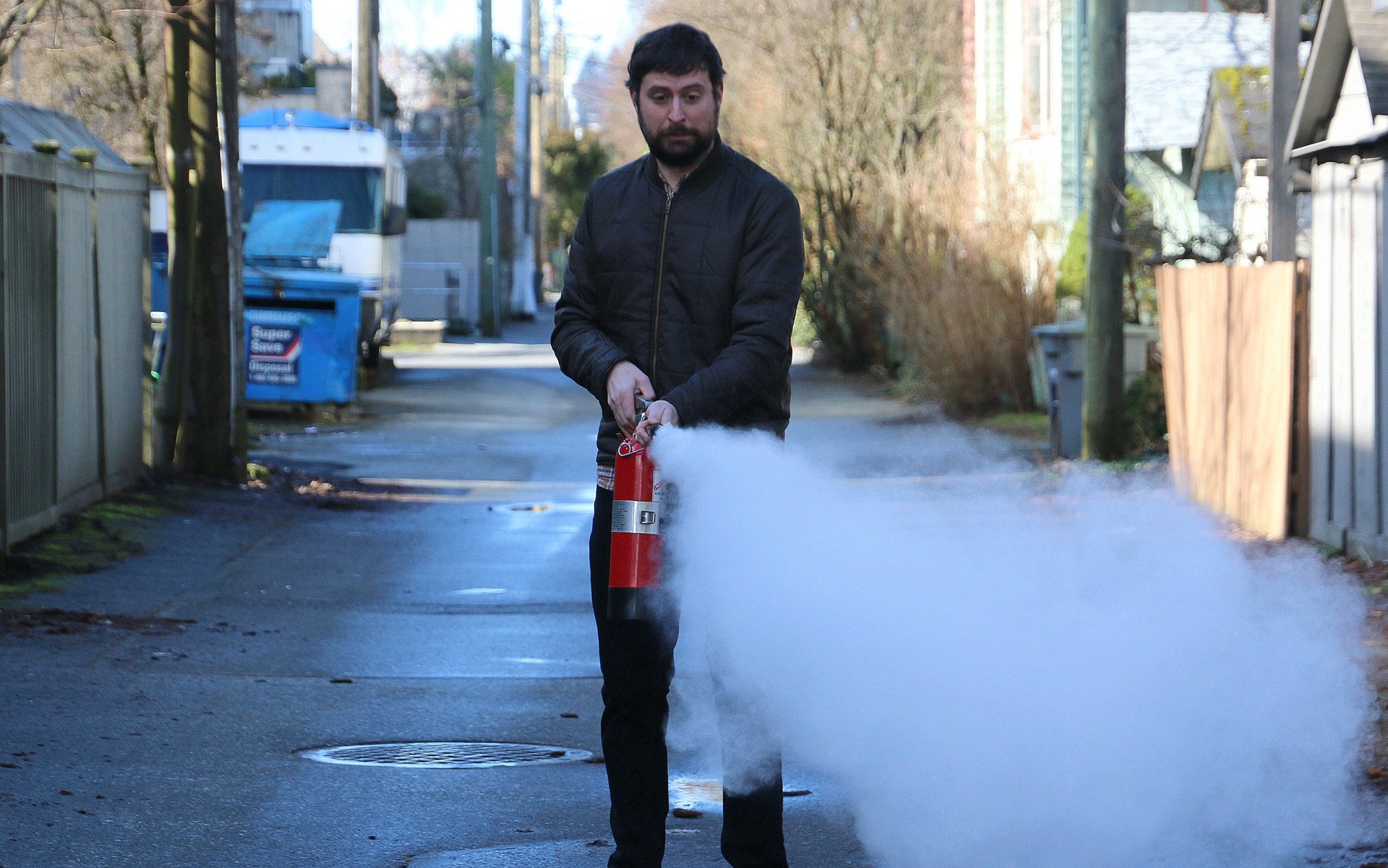 Ask Uncle Dave
Dear Uncle Dave - I Can't Decide What Bike to Buy!
Dear Uncle Dave:
I'm curious your thoughts about "analysis paralysis" in relation to the current state of the bike industry. Conventional wisdom says more choice is better, but studies have found that while some choice is necessary for happiness, too much choice can lead to increased stress and anxiety. (see "the Paradox of Choice"). I feel like I'm running into this more and more lately; not that it's unique to the bike industry, but the amount of variables involved in bikes makes it particularly vulnerable. 
Take for example, my attempt to pick the absolute best of the four awesome new bikes from Transition. Here in Phoenix AZ, I ride a bit of everything (sans wet roots). My rational mind knows that any of these bikes would be a riot, and while each include minor trade-offs, none of those trade-offs would have a significant impact on the pleasure of riding. Yet my heart is convinced that there is one perfect choice, and if I analyze wheel size, head angle, wheelbase, and reach long enough, I will be able to find that perfect bike. Then of course I have to compare sizes, and consider handlebar and tire width, debate the merits of saving money by going GX or saving weight by going XO… Pretty soon I find myself pouring over forums, googling the same questions over and over, spinning in mental circles until I throw up my hands in frustration unable to choose for fear of making the wrong choice. When I finally pick a bike, I'm one ride in before I'm thinking "this is a fun bike. But I wonder how that other frame would feel. Or that other fork. Or that slacker head angle." 
Ultimately, I find this preoccupation seriously reducing the pleasure of being a mountain biker. It's similar to how shoddy my marriage would be if I spent gobs of time researching and scoping out potentially better women. I chose my wife and I love her despite (maybe even in part of) imperfection. I don't care who else is out there. Why can't I do the same with my bike? 
Is it just me? (Five minutes on MTB forums tells me no!)
Should I start a local chapter of Better-Bike Addicts Anonymous? 
If so, would you be our sponsor? 
Cheers,
Frustrated in Phoenix
---
Dear Fruit:
A recent job of mine had me working as a Project Manager, responsible for purchasing large, complicated and expensive pieces of machinery. When I began this role, I was a bit overwhelmed and surprised by the pages and pages and pages of specifications that were generated for each of these purchases. It was a mind-blowing amount of data, and since I didn't really know what I was doing, I just kind of went with the flow and accepted it as the way to do things.
The result was a process that was terrible for just about everybody. The companies bidding on the purchase were overwhelmed by the requirements, so they took forever and everything was riddled with errors. Once we received those proposals, things dragged on and on because there was way too much information to effectively sift through in any sort of reasonable fashion, and nobody really had much of a need for the majority of the information that we collected. And then when we finally figured out what we wanted, sat down with the suppliers and hashed things out, we fairly consistently ended up purchasing something that didn't look all that much like the thing that we had originally requested.
We were wasting an incredible amount of time and energy on information that did not matter. We were so focussed on being precise with our requirements that we weren't accurate. It was textbook precision over accuracy, and it didn't work very well.
This isn't to say that numbers and details aren't important. It's just that some numbers are important, many aren't, and more numbers doesn't necessarily make things any better. My job became an ongoing battle to reduce the amount of data collected just for the sake of collection, and to hone in on fewer critical needs – often no more than 4-5 important items. Once we were 90% of the way towards selecting the right piece, only then was it time to really dive into the details. Your problem sounds similar to the problems I faced when I started that job. You're hunting for localized maximums. And, as you point out, you're hardly alone.
Even I was once like you. In my younger days, there wasn't a part available for a mountain bike that I didn't know about. I could tell you the spec of most bikes, and probably describe the paint job for each model year. Of course, it was far easier back then. And it was almost necessary. There weren't many rims that would stand up to the punishment. There were only a handful of brakes that actually worked. Only a couple of companies made decently wide handlebars with a decent bend. And if you bought the wrong frame, it would break in half. You had to know what was going on or you'd end up with a piece of crap.
Now, I don't want this to turn into another "all of the bikes are good" kind of article. There is some truth to that statement. You're far more likely to get a rideable bike at the lower ends of the price spectrum (although…the lower end of the price spectrum is now what the higher end of the price spectrum once was) and there are lots of great, lower cost components. So take comfort in the fact that there are probably more "good" choices to be made, and a few less outright "bad".
But then, not only are there thousands more parts decisions to be made, we can't even make up our minds on what we should call what we are doing. Where there were once "mountain bikes", there are now dozens of reasonably valid splinter groups. I can totally understand how one might turn into a bearded loner, holed up in a darkened apartment that is wall-papered with spreadsheets filled with bike specifications. I'm actually not entirely sure how I was able to avoid that fate.
But because the nature of the mountain bike has changed, I think the nature of buying a mountain bike needs to change as well. Where we once focussed on specification, I think we now need to focus on philosophy. What we need now is a more holistic approach to bike selection, where we recognize a fundamental interconnectedness of all things, where we put our efforts into defining our underlying mountain bike philosophy, and then we select the bicycle that best aligns with that philosophy.
Well. Sure. But what the hell does that mean? Let's break this down step-by-step.
Step 1 – Qualify your philosophy. Make a list, if you have to. What makes you happy about bikes? What do you want to do with it? What are your dealbreakers?
Step 2 – Start judging. Start in the neighbourhood of where you think you're going to end up, and become a savage, merciless critic. Does a particular bike line up with your philosophy? Is it worse or better than that last one? If it makes it checks all your boxes, then write that shit down. If it checks all your boxes and it still doesn't feel right then…
Step 3 – Adjust your philosophy. Once you really start judging things against your core beliefs, you're going to learn something about those beliefs. Don't be afraid to adjust if something you thought no longer holds true, or if you discover something important that you hadn't thought about. Massive changes in philosophy may require a re-visit of Step 2.
Step 4 – Whittle it down. Keep judging. Keep tossing. Once you've thrown an option out, it's dead to you. Get it down to a small handful of bikes.
Step 5 – Dive into the details. Once you have 2-3-4 bikes that resonate with your bicycle philosophy, now you can once again become that detail stickler. If that bike isn't meant for you, it doesn't matter if the head angle is 65 or 65.6 degrees, but it might be enough to break the tie between two bikes that are close to perfect (for you).
Putting this in to practice, my bicycle philosophy looks like:
1 – I begrudgingly ride up mountains because I enjoy coming down them.
2 – I don't really have all that much time to work on my bike these days, so I'll take a bit of durability and ease-of-maintenance, thank-you very much. Some tech support from the manufacturer would be pretty nice, as well.
3 – Based on where I ride, the majority of the terrain that I ride is relatively slow and technical.
4 – I'm kind of cheap. But I want things to work pretty well.
If I firmly stick to these four points, I can fairly quickly hone in on a category of bikes that will work pretty well for me. It points me towards a bike in the 140-160mm travel range (I know…this is really broad). It suggests that I want something with some pretty wide tires and burly wheels. It leans towards nicer suspension components, and dictates that I'm not too worried about finding the slackest Enduro monster possible. And it steers me towards something in the GX/XT spectrum. And whatever bike I end up with probably weighs a good pound or two more than it should. I can strike a huge number of bikes from my list and throw them away from any sort of consideration. Machined European wonder bike? Fuck off! Enve-wheeled, So-Cal dentist bike? Not today, motherfucker! They don't matter, so I'm not going to spend any time worrying about their details. Their numbers are about as important to me as the release date of the new Christina Aguilera album (still TBA via Metacritic, for those who are wondering).
At this point, there might still be a good dozen bikes that fit in my bucket, but even if I totally screw it up from this point on, I stand a decent chance of ending up with something that makes me happy. But still, I keep whittling. And as plunge further into the process, I can refine and add to my philosophy, further narrowing down my choices.
Once I reach a point where there are two or three bikes, then I start diving deep into the details. Hopefully all of the remaining bikes resonate well with my being, so I'm really just looking for that last level of perfection. The right handlebar spec. The proper tires. A half a degree in head tube angles. The last few details that are going to make that bike sing for me, and I can spend my time poring over the details of 2-3 bikes, rather than dozens.
Now, let's take your example. What is your philosophy?
1 – You live in Arizona. So you like guns. And your terrain is probably on the open and flowy end of the spectrum.
2 – You seem to already have selected your brand. You want a Transition.
3 – You want to ride everything…I take it this means you're looking for a Trail type bike…something that pedals all over the place, but is still a bit of fun on the way down.
Boom! Easy. Buy the Smuggler.
1 – The 29er wheels are going to roll well for all of your pedally needs.
2 - The 120/140 mm of travel is going to be a pretty good mix of business/party, especially in what I imagine Arizona terrain to look like.
3 – The name "Smuggler" is probably going to suit your outlaw, maverick, gun totin' nature.
I'll let you figure out which price point you want to hit. If it were my money, I'd be tempted by that GX pricepoint at $4000…And, well, this sure is timely…Transition just made your decision a tiny bit more difficult*.
See? Easy. Right? Just remember that you're buying a bicycle. Not a head angle. Not a wheelsize. Not a frame material. It's a bicycle. Take a step back, think about what you really want it to do, and then buy the one that you think is best going to do those things. Only dive into the weeds when you absolutely have to.
Sorry,
Uncle Dave
*I swear to God, this is totally a coincidence that I am talking about this so soon after the launch of the Carbon Smuggler. As far as I can tell, this is a real person, who just happens to have an unhealthy Transition addiction. I wrote most of this before the carbon bike was launched and Transition has, unfortunately, not paid me a cent for this column. I've just tapped into the Zeitgeist, somehow.
---
Uncle Dave's Music Club
How often do you remember something being better than it actually is/was? For whatever reason, I started thinking about Suicidal Tendencies the other day. And I tracked down a video for "You Can't Bring Me Down" because I remember it being a classic track that we'd listen to before we went skateboarding. And…I don't know…I just can't decide if this is totally awesome, or totally horrible.
On one hand, you have the terrible guitar solo intro…and the group of bad asses holding up a fence and shaking it… and the terrible moustaches…and the spinning newspapers…  But then from 1.34 on…maybe it's all worth it? As well, It is sort of funny how seriously people took things in the 90's, isn't it?
Regardless, if I ever do build an Uncle Dave's Music Club Spotify Playlist, I'll probably leave this one off.
Some good news Fruit, you won't have to decide on shoes because Giro is hooking you up with a pair of Terraduro Mid shoes. You'll at least be able to gear up and look like you went for a ride when you head to the bar. And it's the right season as well because this AM/enduro shoe is highly water resistant and has an aggressive Vibram sole for getting your adventure on. Send us an email to collect your spoils!