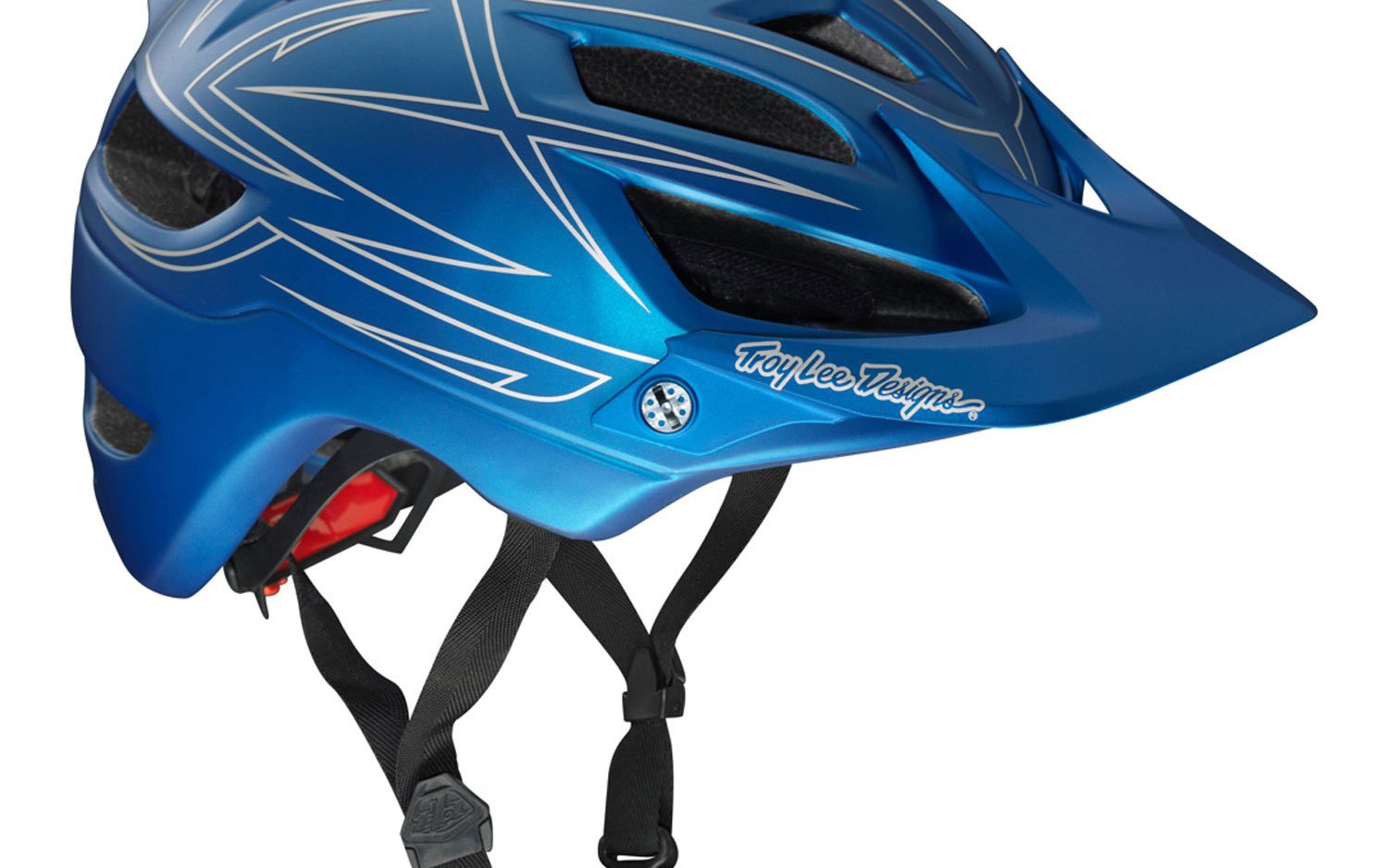 A beginners guide to spending money as a cyclist
Dear Uncle Dave: How much crap does a newbie require?
Dear Uncle Dave:
What else do I need starting as a noob?
Small backpack with camel back 

Pump 

Tools – which ones

Repair kit 

Cougar knife and maybe bear spray

Gloves

Pads – which ones

Bike shoes

Helmet – what kind


Thx old man
---
Dear Skeletor:
This is going to come as a shocking surprise to my loyal reader, but occasionally I get questions rolling in from people who seem to think that this is an actual advice column. I know! Crazy, right? But once every year or so, I feel obliged to keep this farce going with some form of semi-coherent "advice." Today is such a day.
I'm going to make a few assumptions here before plunging onward. I'm assuming you are some kind of mountain biker, and I'm assuming you are doing some kind of all-around trail riding. Full on XC racers or DHers will have differing needs, but most people in-between will probably be able to make do with the following advice.
Overarching point #1: If you're going to buy something, buy something decent. There's no point forking out money for a disposable tool. At the same time, there are a lot of bells and whistles you don't need, but buy something decent the first time, and don't look back. You'll pay more in the long run if you cheap out.
Riding Gear
Helmet
The first rule in buying a helmet is to make sure that it fits your head. It doesn't matter how fancy it is, if it doesn't fit your head, it won't work. Try to find something that fits somewhat naturally, without relying on too many gizmos to keep it in place. Fit gizmos should only help it fit, but shouldn't make it fit, if that makes sense. (For example, you can make an XL fit a tiny little kid by cranking down on the fit gizmo in the back, but that doesn't mean you should.)
Next, I look for straps that come out the bottom of the helmet (skate style) rather than out the top of the helmet (old school bike helmet style). I find that the latter leads to a helmet that sits on the top of your head rather than one that sits around your head.
Last, look for an adjustable visor with a good range of movement, held in place with bolts.
My Recommendation? The Troy Lee A1. I know… this is kind of a crazy recommendation for a beginner. But with the A2 out, shop around a bit and you can probably find an old colorway, non-MIPS version for a pretty good price, and the fit and finish on this helmet is really impressive.
Shoes
In my humble opinion, if you're just getting started, you should be on flat pedals. The ability to quickly put a foot down will help with your confidence, and you will learn good jumping/bunnyhopping habits by not being clipped in to your bike. Once your confidence builds, feel free to play around with clipless pedals (or not), but start with flats. And a good pair of shoes. And they should be 5.10's.
I know. Lots of other companies make flat pedal shoes. But I have yet to try a pair that are as sticky as 5.10's. If you own a shoe company and you disagree with me, I'm a size 11 and you can feel free to chuck a pair in the mail for me to try, but you will probably just disappoint me further. At $100US, the Freerider seems like a good bet.
Gloves
A good pair of gloves is going to be critical for a newbie. No-gloves seems to be sweeping the nation, but until you build up calluses in the right places, and decrease the risk of hitting the ground on any given ride, gloves are necessary.
Look for simple gloves, with minimal seams and padding in the palms. I prefer a glove with no wrist strap or at least a very minimal one. The more stuff on your glove, the faster it's going to fall apart.
These 100% Celium's look like just the ticket.
Pads
Starting out, pads probably aren't a bad idea. At a minimum, you should have a set of knee pads for when you start pushing yourself on downhills. I've had a set of Race Face Ambush knee pads for years and years. They last a long time, are comfortable and stay in place.
Next up would be elbow pads. I've never worn them, but I know in talking to other beginners, it is something that makes them feel a bit more confident. If you don't feel like plunging in that far, a long sleeve shirt can provide a tiny bit of extra protection. Something like the Race Face Charge looks like it would offer some lightweight protection, but I have no personal experience with these.
Shorts
Starting out, you don't need to go too crazy with cycling specific clothing, but your next investment should be a good pair of shorts. I've never been much of a lycra/chamois kind of guy, but riding in non-cycling specific shorts will cause you problems. Things will bunch up in the wrong places and your shorts will fall apart really quickly. Not to toot Race Face's horn too much, but their Indy shorts are a great, simple short that should do most people pretty well.
Bags and Such
The trend these days seems to be to ride with less stuff, not more. See Cam's piece for more on this. For hauling water, I really dig these platypus foldable bottles. They're light and will fit into just about anything, and can be recycled when you're done with them.
If you want to buy into the hip pack craze, Dakine makes some nice, smallish bags that look like they will haul most of the things that you need, but I have no personal experience with any of these (or indeed, anything like them)… and their website seems a bit messed up for me right now and I'm not going to bother digging for a link.
If you do want to go full pack, I have a Platypus bag that I really like. Their reservoirs are really nice, and the bag is really well done, with space for everything, and pockets all over the place.
Tools for Riding
Your next step should be to buy a few tools to bring along on the ride, or at least to keep in your car at the trailhead. And to learn how to use them. People seem to like to bag on Park Tools, but they make just about everything you could ever need, and I've always had pretty good luck with them.
You might not know what to do with them, but at the very least, when you crash and break your bike, maybe somebody riding by will be able to help you fix it.
A good Y-tool. Or two.
Your first step should be a good Y-tool. Or two. Maybe even three. Or a good multi-tool. Whatever. Something that is going to let you tighten or loosen all of the bolts on your bicycle.
The AWS-7, with a 4 and 5mm hex, and a T25 Torx, will let you do most things. Couple that with an AWS-3, which is a 2, 2.5 and 3 mm hex, and you're probably golden.
The AWS-9.2 would be pretty good as well. It adds a flat blade into the mix and does away with the Y-format, which is a bit tricky to get into certain locations. It gives you no coverage on the small end of the hex scale though.
At the very least, you want to have the ability to adjust your seat height, brake position, etc. and any of the above should be able to let you do that.
I've also gotten a tremendous amount of use out of this really cheap set that I bought at the Co-op many years ago. Every time I can't reach a weird bolt on my brake levers, or don't have a small one for my grips, these seem to come in handy. I know… I broke my rule.
A mini pump
I've resigned myself to buying a new mini pump every 3–4 years. I hardly ever use them, but just bumping around in your pack for a few years seems to be enough to destroy them. I really don't have a good recommendation here.
A spare tube, some plastic tire levers, and the knowledge on how to change a flat
The key thing here is the knowledge, but the spare tube and a cheap set of tire levers can be a lifesaver. If you're feeling crazy, a patch kit can be added into the mix, but if you're playing around with glue on the side of a trail, six times out of eight you're probably just better off walking out to the parking lot.
For the tire levers, Pedro's has been making them forever.
A good pressure gauge
This is getting a bit more advanced, but I like to have a good pressure gauge in my car for when I set my tire pressure at the beginning of a ride. I love my little brass accu-gage dial type… it's not as accurate as a digital, but it definitely is close enough for my needs and will probably last as long as I do. Plus, you'll look like you know what you're doing if people see you fiddling around with your air pressure in the parking lot.
Shock pump
This is a bit of a dangerous one. Because the assumption here is that if you have a pump, you're going to be screwing around with your suspension settings. And there's a good chance you shouldn't be. But at some point, you're going to need a good shock pump. It's a bit of a catch-22, really. Anyhow, a digital version is probably a pretty good bet here. The large range of a shock pump means a dial type gauge isn't going to be very accurate.
Tools for home
Once again, the tools you need at home are really driven by the knowledge you have to fix your bike. Start with the basics – tools that will let you change a flat tire and make small adjustments on your bike. From there, it grows exponentially with all sorts of specialty tools for all sorts of specialty jobs. Welcome to the world of never having enough tools. These are the ones that come out of my toolbox the most often.  And judging by what Park puts in their "starter kit", I'd suggest putting together your own kit is the best way to go.
A good floor pump
Since you're buying new, I'd probably splurge for a floor pump with a built-in air canister, so you can quickly and easily seat the beads on your tubeless setup. Or you could do this. I don't actually recommend doing that. But you could.
I've had my same floor pump for years, and it's no longer made. Bontrager pumps seem to get pretty good reviews everywhere, and prices are reasonable. They were also one of the first on the scene with their air charger canister pumps as well. Probably as good a bet as any.
A really good set of hex headed wrenches. Torx as well.
If you're ever going to splurge on any tool for your bike, do it here. A good set of hex headed wrenches will pay off several times over.
I bought a set of Park P-Handles so many years ago and they still are going strong. The handles are a bit too large for a few jobs but other than that, they've been good. A few years ago I was gifted a new set of wrenches from one of the high-dollar professional brands that drive around in trucks to job sites. Let's just say the ball ends of my Park wrenches have never snapped off.
Throw in a T25 as well.
That said… oh man, I'd really like a full set of these. Or these.
Pliers
A good set of needlenose pliers is always useful. Buy a nice version at Crappy Tire (or some other bulk hardware store).
Cable ties
You'll always have a use for cable ties on your bike. Try to find good ones with the metallic tang in the head… try electrical supply stores. The all plastic ones are probably fine, but I always feel better about that tiny little piece of metal.
A good set of cable cutters
Once you graduate to changing your own cables and housing, you'll want a good set of cable cutters. I'll bet these Knipex ones are amazing.
A repair stand
This is definitely one of those "they don't make 'em like they used to" areas. I've had my Park repair stand since 1995. I love it. The clamp could be more adjustable. And there is an argument to be made that it clamps too hard in this era of carbon fibre and dropper seatposts. But it's just so simple and rugged, I don't care if there is something better. This is about the closest option now.
A large crescent wrench, or Knipex
I know you shouldn't. But at some point, you're going to need a big-ass crescent wrench. Maybe it's just to hold your freehub tool. Maybe it's because you don't really care about the fork you're running and you just need to get that top cap off. May as well buy a good one now. Or Knipex.
A torque wrench
If you own one and use it once a year, you can pretend that you follow manufacturers recommendations to always torque to their specified value. You'll need hex head bits as well.
A good chain tool
You'll probably use it, eventually. This Park version works pretty well on most chain widths.
Cassette removal tools
Chain whips are dope! You should buy one, and why not get a pedal wrench in the deal? I also find the guide pin style cassette removal tool works pretty well.
But I am hearing good things about the Pedro's vice whip, as well.
And that will be a pretty good start.  Let the comments complaining begin!
Sorry,
Uncle Dave
---
Uncle Dave's Music Club
This is definitely the second time we've talked about Kevin Morby.  But I'm feeling stressed for time, so here is is.
"1234" is a nice little tribute to the Ramones, in both style and substance.
"Crybaby" is a little more typical Morbyness.
And, just because I don't think you comprehended the awesomeness of Courtney Barnett last week...here is "Need a LIttle Time" for you again.  I could really listen to this song all day, right now.
Congrats Skeletor! This week's prize is a monogrammed prize pack from Lizard Skins. Well – the grips will be etched with the message of your choice (up to 14 characters). Also included is one pair of gloves of your choice and Lizard Skins frame protection. Send us an email and we'll get you hooked up!
Looking to win a prize? Send a brilliant, nuanced and interesting question to Uncle Dave! Or just a stupid one! Or just ask him if he's healed up yet, maybe. 
---