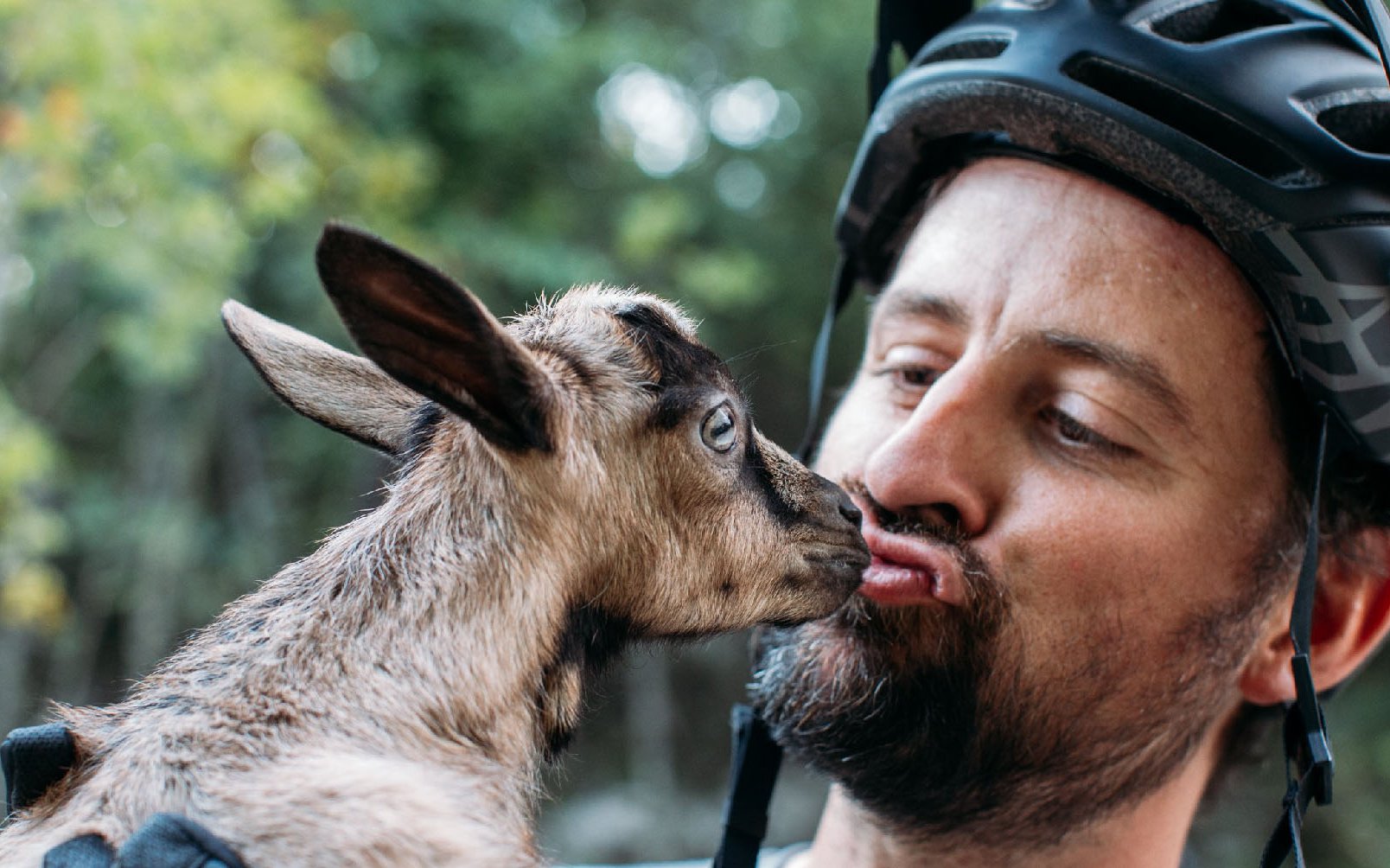 Ask Uncle Dave
Dear Uncle Dave: How do you Keep a Secret Bike, Secret?
Dear Uncle Dave:
I just read your preview of the new Shore. Looks like it will be fun! How long have you been riding that thing prior to the publication embargo being lifted? And what do you say to people who ask you questions out on the trail before you're allowed to talk about it? I've often wondered these things about secret new model launches where press bikes go out prior to launch day.
Signed,
Shore Curious
---
Dear Shorca:
Recently, I find myself offering up what I think are relatively fresh takes on the world, only to discover that I'm just regurgitating some podcast that I half listened to a year ago. This one came from a Radiolab from a little while back, and you can now read most of the same information in several suspiciously similar articles scattered across the Internet.
As the legend goes, William Gladstone was the Prime Minister of the United Kingdom for 12 years in the late 1800's. Since all Prime Ministers need wacky hobbies to show their bona fides as men of the people, he was also really into studying Homer. One of the things that he discovered was that Homer seemed to have a sort of acid trip induced grasp of colour, most famously on display through his description of a "wine dark" sea. Since then, numerous people have dug into this subject and by studying historical art and literature, have figured out that there is a sort of "discovery of colour" that civilizations go through, and oddly enough, blue is often the last one to be found. Other research has shown that language actually has an impact on our ability to see colour. Those with more words for certain colours are better able to spot differing shades of said colour, if you can believe. The implication here is that, apparently, we are not able to see what we have not been shown.
My experience with testing "secret" bikes confirms this phenomenon. I received the Norco Shore 2-3 weeks before the launch date and I managed to ride it around 10-12 times. I made some efforts to conceal it while driving, but didn't put much energy into hiding anything while on the trail or at the trailhead. Over that period I had a grand total of 3 interactions over the bike:
1 - A set of point-and-gawkers at the bottom of Seymour.
2 - A couple of old dudes at the top of Ladies Only that thought it looked kind of neat.
3 - A couple of kids at the top of Boogieman that knew it was something different.
That's it. Let's say I encountered 10-15 people each ride, which adds up to more than 100 human/bicycle interactions. A really, really small percentage of that number took any notice of this bike. And it's not like that bike is one to fly under the radar. This thing is different.
But, what is really interesting is what has happened once the preview was posted. I've only ridden the bike once (two days after launch), but literally the first fucking guy that I saw as I unloaded at the bottom of Fromme came over to talk to me about the bike! "Is that the new Shore!?" Then, at the top of the ride I got another handful of gawkers. It was a rainy day and there weren't many people on the trail so this probably accounted for 25% of the people that I saw that day. Once the bike is out in the open, the switch flips.
This mirrors my experience with other freshly launched bikes. Be it a Yeti, an Ibis or something else, I find that people are most interested in a bike right after it has been launched and shows up on the internet, but before it starts showing up in shops. The bike is fresh in people's minds and they want to know more about the thing that they have only seen in pictures and can't get their hands on. Under these circumstances, It's not unusual to be approached one or two times per ride by people interested in the bike.
What do I say to these people when this happens? Well, I'm socially awkward with strangers at the best of times, so not much. The worst is when they start asking questions that you don't have an answer for. Which shop sells that here? How much is it? Why do you have that? That sort of thing.
Pre launch, you just try to be a bit vague without being a total dick. Say something like "Oh, it's a new Norco". You know, empty, but truthful. It helps that the Shore has a sticker on it with all the specs. One of the old guys at the top of Ladies just walked over and read the specs off the sticker and shouted them back at his friend. "It's a Norco Shore! It has 180mm front and rear!"
Post launch, I'll try to carry on a conversation about the bike, but I always get super awkward when it gets to the "where did you get it" portion of the conversation. I hate to lie to people, but I also hate to offer up even the barest of personal information, and these two things are often contradictory to one another. Nobody actually cares where I got the bike so it would be really easy to just say something like "I'm demo'ing it" (sort of true) or "it's my friends" (also sort of true). Instead, I'll stammer out something like "test bike!" and they'll usually pretty quickly lose interest in talking to the guy who has now started to avoid eye contact and murmur quietly to himself.
There's also a reverse scenario to this, if I'm running a test bike and I happen to see somebody else with one on the trail, especially if I'm having an issue with something. I've chased a few people up Fromme to ask them what their shock settings are, or to enquire if they've blown a shock yet.
The other side of the story is to wonder why there are so many semi-secret bikes out there on the trail right now. The answer to that is, of course, COVID. Where traditionally the bike would have been kept under wraps until sprung free for a bunch of doughy journalists to tumble down a European mountain on, now, they're just being sent out for those same doughy journalists to enjoy on their home trails. I'm often surprised that more bikes don't break cover during these events.
At the Croatian launch of the Turbo Levo we stopped trailside to hug a baby goat. There were 4-5 of us handing the goat around when the goat's owner came over and asked if she could snap some photos as well (we think that's what she said. It could very well have been "I would like to snap your photos for the police report"). After we left we started joking about how funny it would be if that lady managed to break cover on that bike when she shared the photo of the crazy bicycling idiots with her other goat-owning friends on Facebook. We laughed. The marketing folks didn't find it as funny.
Sorry,
Uncle Dave
---
---
Uncle Dave's Music Club
Have you noticed a change in yourself through COVID, and in your response to it? Fear moves to acceptance moves to "we're all in this together!" moves to optimism for a solution moves to...well, wherever the hell we are now. I've noticed that a number of people have recently released their "COVID Lockdown" albums and it's interesting to see that most of them are boring as shit. Like they're still trapped in wherever we were 3 months ago. Their quiet introspection just doesn't mesh with what we're feeling right now. I don't want quiet, lonely singer/songwriter stuff where I think about humanity. I want tear down the walls and yell at stuff. So, you should listen to this, instead.