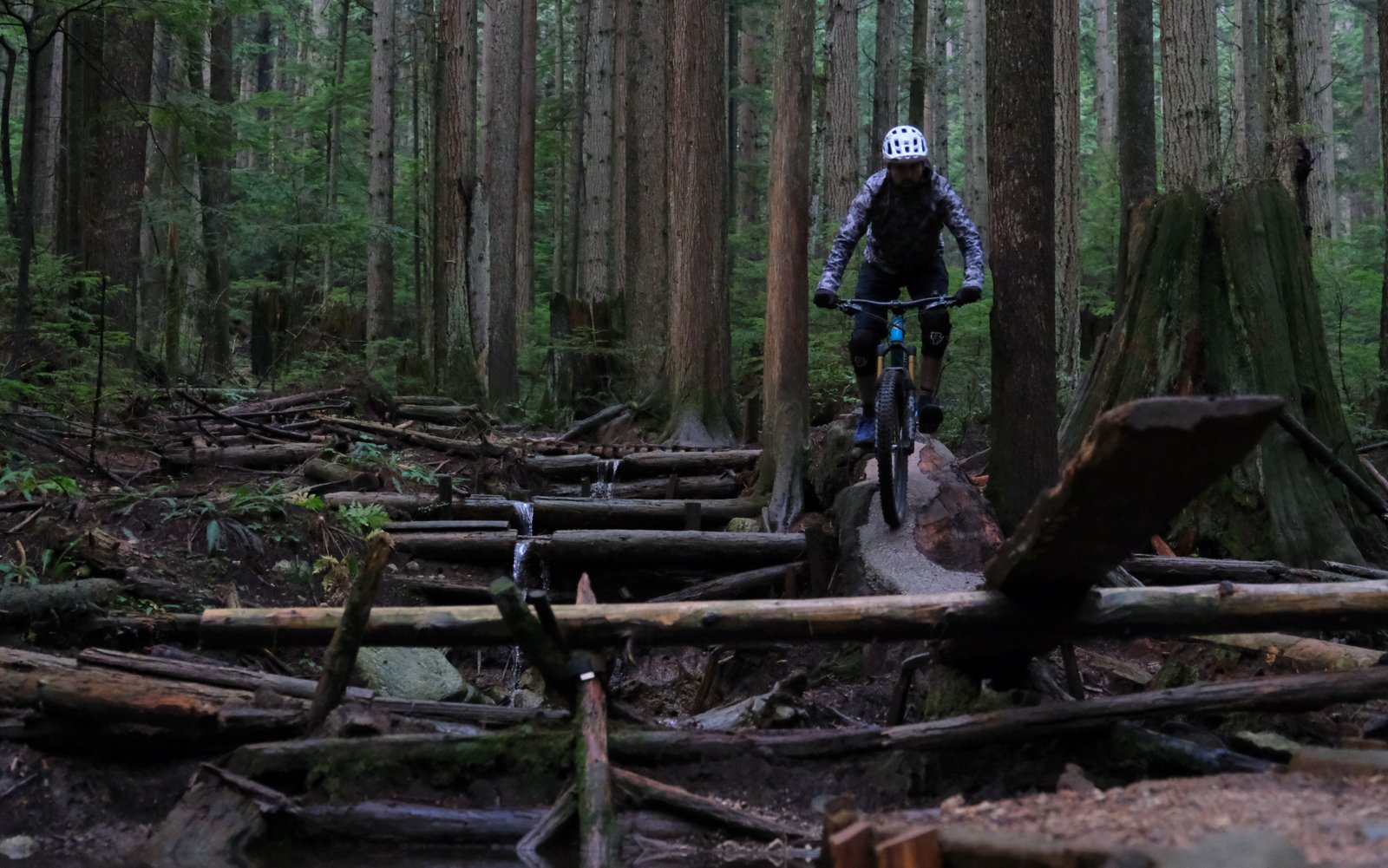 Ask Uncle Dave
Dear Uncle Dave: COVID-19 has me down. Should I ride my bike?
Dear Uncle Dave:
Even with all this COVID stuff going on, I still want to ride my bike. Does that make me a bad person?
Sincerely,
Hopefully Not Evil
---
Dear Hohner:
Since my house has gone into COVID semi-exile, looking after the dog has taken on a massive role in our lives. Most days, walking the dog is the only time that we leave the house. The highlight of the day is the 5PM walk, when we head down to one of the local parks and let the dog run around like a maniac. Numerous other shut-ins are on the same program, and it's a good opportunity to yell questions about how our days went at one another from a safe distance. Even this is starting to feel irresponsible.
You'd think that with all this time made available due to all other forms of outside entertainment disappearing, I'd be a busy little beaver, writing all of the things that I've never been able to find the time to write. But that winds up being just one more problem with this stupid COVID thing. I'm already spending the entirety of my day sitting in front of my computer, so I hardly want to spend my evening plunking away on my keyboard. Even if I do want to write, every possible thing that I might have to say about this stupid virus is made redundant or invalid within hours of writing it. Plus, there's all of the drinking. It adds up to a healthy sum of "why bother?"
Here's something I started writing at some point last week.
I've been lucky to make it through the majority of my life relatively healthy. I've broken a few bones and sprained a few ligaments. My organs do their thing with minimal feedback. I've had a few concussions, both diagnosed and not, but none that have placed too much strain on my existence. The worst that I can say about my health is that I tend to get violently ill every time I visit a tropical country. This has involved projectile vomiting into the back stairwell of a bus that was bouncing along a dirt road in Costa Rica (followed by several days in bed). It has involved painting the bowl of a seat-less toilet in a Havana bus station, and praying that the same thing doesn't happen on the toilet-less bus that we were there to catch (followed by several days in bed). And it has involved picking up what I affectionately refer to as my Mexican Stomach Buddy( followed by several months of general illness).
Getting rid of my Mexican Stomach Buddy (MSB for short, not to be confused with MBS) involved several rounds of medication of escalating potency. For the final round, my Doctor brought out the big guns. I have no idea what it was, but the pill was the size of a chocolate coated almond, and it tasted as bad as the shit it made me feel like. Near the end of the cycle, it took all of my willpower to continue sticking those pills in my mouth. I would dry heave and weep and feel sorry for myself and wonder if it was all worth it. It felt like the cure was worse than the disease.
That's kind of what it feels like right now. We're living through a truly crazy period of humanity. I don't think I've ever experienced something that so dramatically changes from one hour to the next. It was almost exactly a week ago that shit started to get really, really crazy, and boy I wish I could go back and tell week-ago-Dave what was coming. What the fuck is next week going to look like!? And as I sit here, waiting for another inevitable shitstorm to hit, my mind drifts all over the place, and some of those thoughts drift towards wondering if it's worth stuffing this giant, purple, horrible tasting pill down our mouths.
And the conclusion was going to be "Yes! It is!" That's what medicine is! It's something that you take, that makes things better, and that might kind of suck at times. Then a certain someone started talking about how we "can't make the cure worse than the disease" and that pretty much killed this train of thought. It is illuminating though, isn't it? This should be a point of optimism and stoicism, not one of crying and stamping our feet like a bunch of toddlers who refuse to let our mothers give us our cough syrup.
What about riding our bikes, though? Dave! The bikes! I mean, people are dying and losing their jobs and losing their minds, but what about the bikes! What the world really needs right now is another hot take on whether or not we should be riding our bikes! How about this one!
Let me pause for a moment to thank Cam and the Doctor for their interview, the other day. It's really nice to hear somebody cut through the bullshit with some honest opinions based on experience. These are the kinds of things that might actually change an opinion or two. Now on with the hot take.
Certain people are going to carry on like nothing has changed. Certain people are going to consider the consequences based on events around them. Nobody will change their actions based on anything that anybody else has to say. A week/day/hour from now, it will probably be completely different and nothing that was just written will matter.
Which starts to point at the big problem with loose rules. Interpretation! I would bet that if you had a conversation with just about anybody right now, they would think they are doing the right thing. They could probably look across the way at somebody doing almost exactly what they were doing at that precise moment and find countless ways to rain judgement down upon them. Humans are incredibly good at this.
Think of yourself driving down the highway. There's countless jackasses driving too slow and why won't they just get out of the way? And there's almost as many psychotic idiots who are driving way too fast and don't they know that they're going to kill somebody? We have an amazing ability to look upon ourselves as perfect and to assume the worst of almost everybody else. Worst of all though, we take the actions of others and we allow them to subtly adjust our own. Every psychotic idiot that goes flying by causes us to put a tiny bit more pressure on the accelerator. Every moron that cuts to the front of a line causes us to care a little bit less about the people around us. We all take cues from the people around us, and that influence is seldom pushing us towards the letter-of-the-law side of the spectrum.
Right now seems easy, from an actions and expectations point of view. Just about every expert and every government, everywhere, is asking for some level of isolation, some basics with regards to hygiene, and some expectation that we shelve our greediest impulses. There's enough data out there now to suggest that these measures are working in many places. Almost everybody knows the things that they should be doing. So why are there still so many examples of the wrong things happening?
As I sit in my house on a nice, sunny, springtime day watching countless people wander by, it's very hard for me to not take that cue and head out for a walk myself. Often, I do. I know that I will be able to keep my distance from other people and I'm confident that I'm not going to contract this virus by heading out into the world for a 30 minute walk. I also know that if I do become infected, my impact will be fairly minimal. These are the things that I can tell myself.
But I also know that, read a certain way, this isn't helping. It's keeping me sane, for sure, but really, I'm just one more person wandering around that can potentially pass this virus along. I'm one more signal to everybody else that this is fine and okay and nothing to worry about. And it's at this point that bicycles start to enter into the equation.
At this point, it becomes about intention. Why am I working from home? Why are businesses shutting down? Why are hospitals stressed and health professionals getting worked to the bone? What does it say about me if these things are happening yet I'm still wondering where my next bike ride is coming from? And this is the reason that I've stopped, for now, riding my mountain bike in the woods.
For some, this might seem crazy. The probability that any one action that I take on a bike ride will lead to a bad outcome is minute. Chances are very, very good that if I go for a ride, I won't contract the virus, I won't spread the virus, and I won't end up in the emergency room with an unrelated injury. The statistics are on my side. But the statistics also tell me that if I don't go out there and drive my truck and park in a parking lot and handle a gas pump and ride my bike, I'm even less likely to create any of those bad outcomes. The statistics also tell me that on an individual level, none of those bad outcomes are likely to happen, but when they are extended out to hundreds and thousands and millions of people, it becomes a near certainty that something will.
We're not in lockdown yet. Trails aren't closed. But it's impossible for me to not pause to consider the seriousness of the sacrifice of others. The nurses, the doctors and all the delivery drivers who are probably a tiny bit scared that their next interaction might see them infected, or the people laid off because their business has shut down. This is how it becomes a question of intention. Do I want to act in a way that I'm benefitting the cause, or do I want to act in a way that I'm not? Do I want to signal to the world that I'm concerned and doing what I can to help, or that I'm going about my business as if everything is normal?
Honestly, I don't really care if you ride your bike, or not. One person riding isn't going to be an issue. If you sneak out one morning for a quick solo ride on a mellow trail, everything is probably going to be just fine. Your statistical equation is not going to be the same as mine. It's going to be different if you live right next to a trail or if you don't, if your trails are gnarly, or mellow. But I ask you to pause for one moment and consider that this is a collective challenge and our success will be the result of billions of tough choices. If our only consideration is our personal risk and the immediate consequence of each tiny action, we're in trouble. We need to consider what would happen if numerous other people do the same thing, and what the result of that would be.
On a personal level, I have my job. I'm relatively young and healthy. I have a pantry full of food. I have a dog to entertain me and I'm able to leave the house a few times a day to enjoy the outdoors. I don't really feel like I can justify anything more than that, right now. Strolling out to my truck and casually swinging my bike over the tailgate feels like a bridge too far, and not riding my mountain bike for a while feels like the absolute least that I can do, no matter how statistically minor that might be.
Sorry,
Uncle Dave
---
Uncle Dave's Shut In Club
What am I doing instead of riding my bike? Well, besides fuck all, these are some things that I'm thinking about.
Yes, I realize that this would potentially involve riding your mountain bicycle. But if you have to ride your bicycle, maybe focus on perfecting your skills on a nice, soft, isolated lawn someplace? I've even seen some free offers floating around via e-mail, so who knows what you might find if you ask nicely.
Take another kind of Course
There aren't many things in this world that bore me more than self improvement. I'm a really bad, impatient student and I want you to give me the 3 things that I need to know RIGHT NOW! Still, there's a few holes in my otherwise impeccably appointed toolkit, and I should probably start filling some of them. A co-worker raves about the MIT micromasters she is pursuing. Boingboing has some deals on online courses right now in their online store (shit...maybe I should even go learn how to write properly?). There's hundreds of free courses out there. Find one thing that you wish you could do and see if you can learn how to do it.
Buy some good coffee or tea
After my 5PM dog walk, making a nice coffee or pot of tea is one of the things that keep me going these days. I just replenished my tea stock (Murchies No. 10 Blend!) and I'm about to order some new beans (Milano Conca D'oro!). There's no point in drinking sub-par shit right now.
Buy some good beer
Speaking of not drinking sub-par shit, stock up on your favourite beverage before they get shut down! I've got some Darkness and Fluffy Cloud on order from 33 Acres (free shipping over $50!). If I lived on the other side of the bridge I'd order some Bourbon Blood Orange from Bridge (free shipping over $40!). I'm confident that with a bit of effort you can find a good, local brewery to support.
Feed the birds
Order yourself a squirrel buster and some sunflower seed chips and you'll be amazed by what shows up. Fun for the whole family!
---
Uncle Dave's Music Club
As a shut in, I've been spending a tonne of time listening to music. As a result, I took a cruise through my collection and started plugging some holes that I've missed over the last few years. One of these holes is The Babies, which was a temporary side project for Kevin Morby, way back when (as well as Cassie Ramone from Vivian Girls).
Alligator is the kind of song that makes me really happy. Some jingly, jangly guitars. A few time changes. A distracted sense of ease. All of the best Kevin Morby sort of things are on display here (sorry for assigning him most of the credit, but the man is prolific), and I'm glad that I finally got around to this.
Shit, may as well listen to it live, as well.
---
As always, Dave is eager to hear your questions, or perhaps more so now that he's mostly housebound. Send an email to askuncledave@nsmb.com. Dave is currently, and for the foreseeable future, standing by.