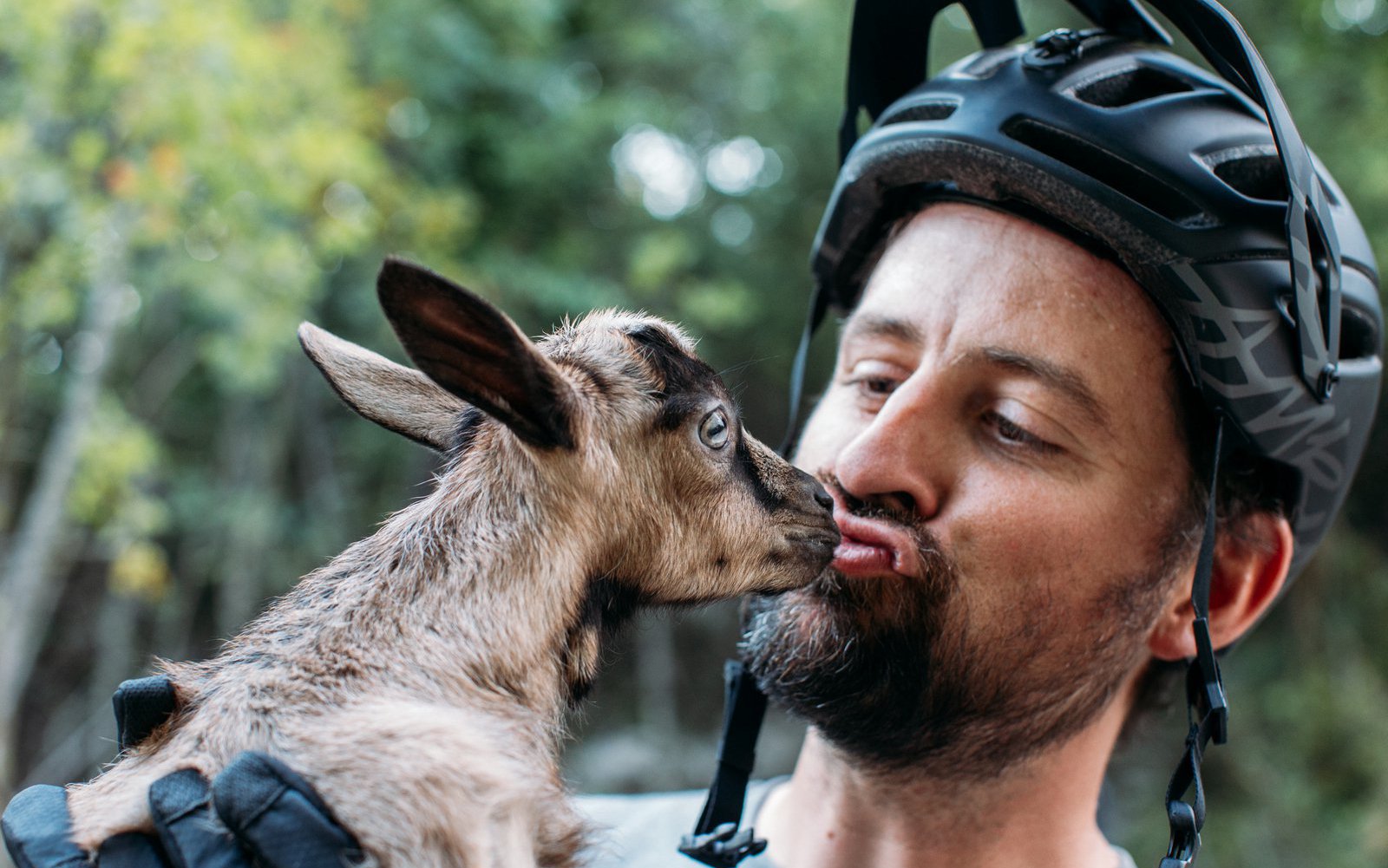 Dear Santa: Uncle Dave's 2018 Christmas List
I haaaate writing these sorts of things, but it is far easier than coming up with a fresh premise for an interesting article. So, here is my 2018 Christmas List.
One of these Smart Remotes for my Camera
I've messed around with bike selfies a fair amount over the years, and have pretty much given up because it's such a pain in the ass. My one set-up required the patience of a journalist at a Trump rally to make it work properly, and the other led me to remove my thumb from the handlebar and nearly die each time I used it. I've narrowed it down to either the Pluto or the MIOPS (whoah...that MIOPS is pretty expensive...this may have decided itself!). I'm just trying to figure out which is going to do the things that I need. The ability to control your camera by yelling at it could make for the ultimate selfie rig.
---
The Fuji 16-55 2.8, with IS
Ya. I know. More camera gear. And nothing pegs you down as an amateur faster than asking for a lens with IS.
What drew me to Fuji in the first place was the lenses. I was so close to plunging into full frame world, but the Canon options in my price range sucked, Nikon's baffle me and Sony...well, I was close on Sony. I started reading about Fuji, and I loved the idea of a small system, with quality, designed for the sensor size, lenses. I've been pretty happy with the 18-55 2.8/4.0 as my daily driver. It's a nice lens. But I'm deep enough into Fuji now that I'm ready for something more. The 16-55 2.8 is the logical next step, but every time I pick it up, my hands betray me. When I get it right, oh, it's a beautiful lens. But I usually have to sift through a couple of grandpa-shaky-hands images to get there. Just gimme the IS and I'll buy it.
The ability to buy tires

I complain about tires a fair amount, but seem to do nothing about it. My tire choice generally comes down to whatever shit was given to me recently that fits the current bike. I long for meatier rubber, pretty much always. On my current bike, I swapped from the stock High Roller II/Minion SS (that was pretty darn good in the dry) to a dual Hans Dampf setup (that's doing adequately in the wet). I've got two different set-ups in a variety of shopping carts spread across the Internet (Minion DHF/DHR Wide Trail vs. Butcher BLCK DMND's front and rear in a 2.6) and I really can't make up my mind. Maxxis very nearly wins on hype, and Specialized very nearly loses out on a lack of vowels...but edges back into the conversation on price. I really just need somebody to tell me what to do here. And don't worry, I'm going to buy them from Dunbar once I'm ready.
A normal person would probably just ask for tires here...
---
The end of "resin pad only" rotors

When is this madness going to end? I was just looking at another bike yesterday - granted, not a mountain bike - and there it was. "Resin Pad Only". How can you justify saving money by making your brakes shitty? Can all product managers just agree to spend the extra $0.63 on real rotors moving forward? If you stop buying these, the brake companies will stop making them. "Shimano only sells these with those rotors" is not a valid excuse. Do better.
More junkets please!
I don't care if it's an ebike in Europe, or a recumbent in Iowa. I don't care if my ethics, morals or soul is compromised. I don't care if they feed me steak or roast beets.  I'm hooked on junkets, and I need some more.
A Path Forward

Yes. I know. It's my own damned fault. If I actually answered questions, I'd probably receive more of them. But even when I don't answer your questions, you guys are undoubtedly an inspiration. So, I promise, if you do your best to send me questions, I'll do better in answering them. Either via a column, or via word salad e-mails for your private consumption. Shit, it doesn't even need to be a question. It could also just be a complaint, diatribe or conspiracy theory. Those are welcome too.