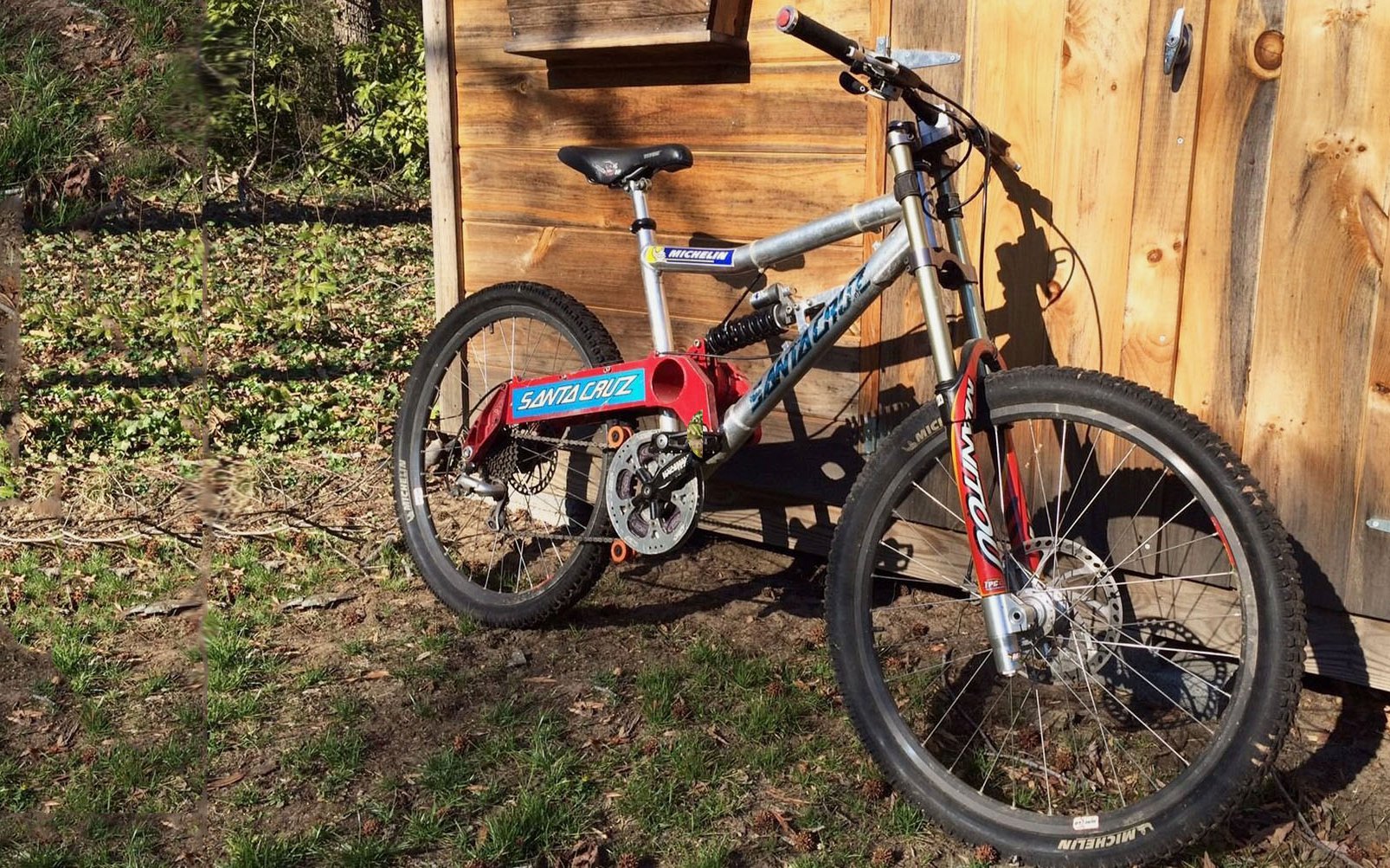 Some Christmas Cheer
Dear Santa - Tim's List
Dear Santa, 
Off the hop 2017 has been a fantastic year. I think I've been particularly well behaved too. So Santa, I'm fairly sure you'll agree, I must be on the "Good List." I've gone and acquired almost everything I desire, so there really isn't much I want. With only a few requests for this Christmas, I'm hoping you can make the following happen:
1. Some Style
Now don't get me wrong, I'm not saying my riding is completely devoid of style. I have that angry crab racer thing down pat. But I've always been so impressed with those gorgeous, shoulder buzzing, one foot tables. You know the sort, the perpendicular near vertical bike, with the one foot dangling across the top tube. I have no idea how to work up to that move. Maybe I'm too old. Santa if you could drop off an instruction video, coaching classes, or some applicable exercises, that'd be most appreciated. 


2. Waterproof Shorts
I really like riding through the winter. I love the sound of the rain falling and agglomerating into burbling brooks. I love the whimsical clouds that drift through the trees. I love how everything has a different degree of grip to offer, from none at all to sticky hero dirt. What I don't love is swamp ass and cleaning up afterwards. A pair of waterproof shorts to keep my tushy drier would take care of dislike #1. I'm all ears for suggestions on dislike #2.


3. We Are One Agent wheel set
I've been really impressed with the We Are One wheel set I've been reviewing so far. They've been thoroughly thrashed all summer, and continue to impress. I'm now in the wet months where we'll see if the Project 321 hubs prove their worth. Based on my experience so far, I'd love a set of these for Christmas.


4. IWC Pilot's Watch
I'm a huge fan of mechanical watches. It's been a year since my last notable acquisition, and my wandering eyes are already looking around. After visiting the home of IWC in Schaffhausen, Switzerland their watches have caught my desire. I rather fancy their Pilot's Watches and Spit Fire series. Gorgeous pieces of man jewelery. 


5. Vintage DH Bike
I've always loved those crap car challenges on Top Gear, and I think vintage car racing is neat. Over some beers a few of us devised a mashup version for bikes; vintage DH bike race class. The rule book is growing in length, but basically the bike has to be old, cheap, heavy and pretty crap. Perry can even bring his BMW. I can't wait. Santa if you have an old DH bike lying around the shop, I'd love to take it off your hands. 
Is there a vintage bike you'd love to hang on the garage wall?