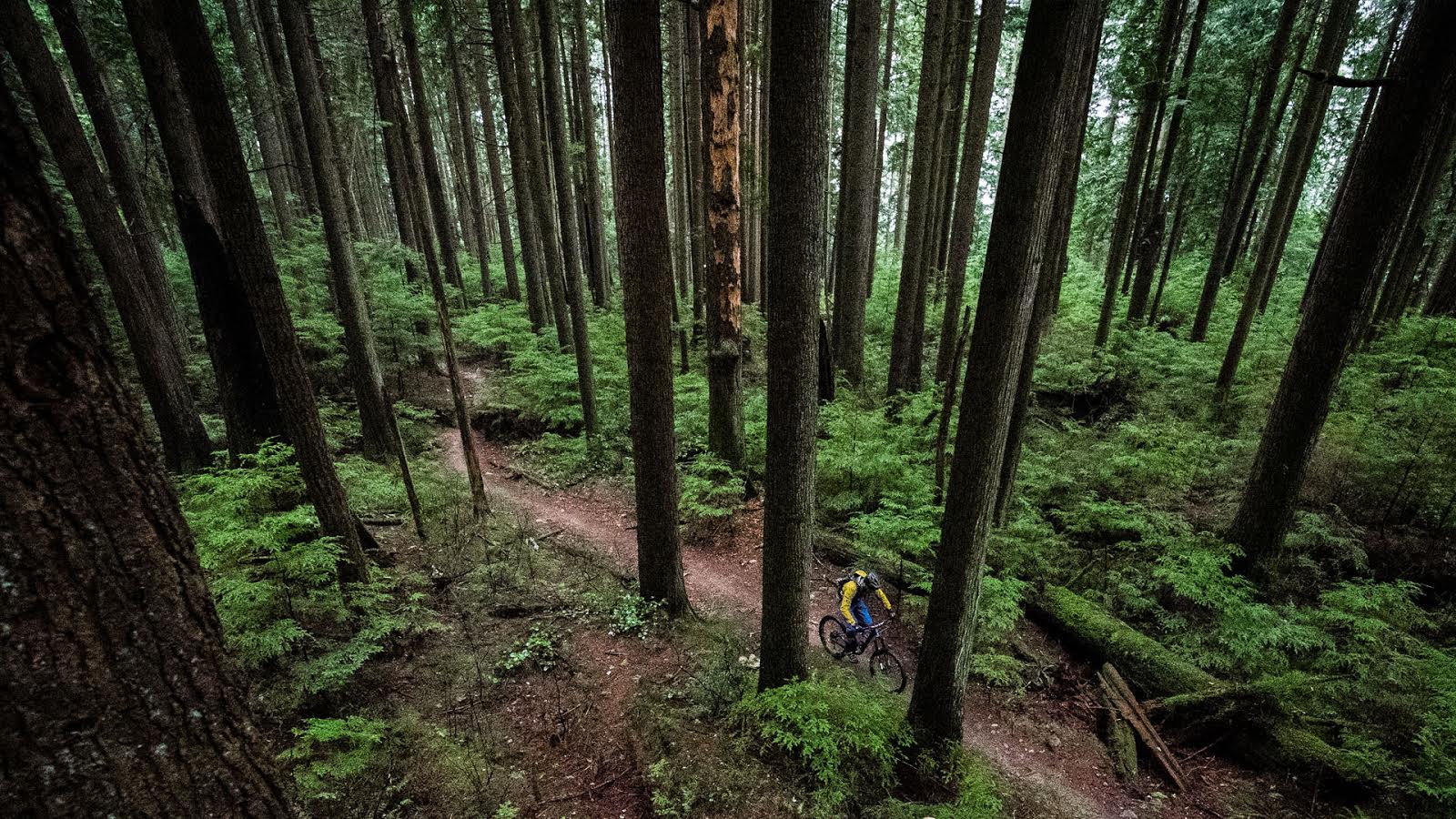 Dear Santa: Stuart's List
Dear Santa,
I know that I'm leaving my letter a little late this year, so I'm hoping that you'll be able to pull off this year's wish list. If anybody can do it, you can. I'm not going to go on about what a good guy I've been this year and try to persuade you to deliver on the goods. You already know that apart from getting toasted at the office Christmas party and talking too candidly about a certain someone (who we both know deserves a giant lump of coal in her stocking), I've been solid. So let's get to it. Hope you're buckled in – there are some big items on the list.
First off, I'd like a 2015 Rocky Mountain Instinct 999 MSL. My personal ride is getting long in the tooth and I'm tired of all the clicking, creaking and complaining. Plus, it's got an aluminum frame that is a little on the portly side. Switching to a carbon frame, upgrading the parts and losing a few pounds off the bike would make a big difference on big pedals.
Why the Instinct, and why the 999? Wagon wheels and 130mm of travel for starters. Personal faves. The Fox suspension, plenty of Race Face parts, Shimano XTR brakes, Stan's wheels, a RockShox Reverb Stealth seatpost and a very slick colour scheme are the icing on the cake, and make this one seriously lust-worthy bike.
The one thing I don't love on the 999 is the SRAM XX1 drivetrain. Which leads me to the second item on my wishlist: the new Shimano M9000 1 x 11 XTR drivetrain.
Yeah, I know that SRAM got that whole 11-speed drivetrain thing going and the XX1 is top-shelf, but I prefer Shimano shifters because you can drop two gears with one push of the shift lever. Very handy when you're riding terrain that changes a lot. Throw the XTR on the Instinct and it will be the perfect ride for me. Or I can do the swap-over if you're busy with other stuff.
I'm on a roll with the big-ticket items, so I'm just going to keep going. You know that I like to roll skinny tires as well as knobbies, and this fall I fell in love with the 2015 Giant Defy Advanced SL 0. It has all of the bells and whistles you could possibly want on a road bike: the super-sleek carbon frame with internal cable routing and spiffy paint job are nice but what really gets me cranked up at the Shimano Dura-Ace Di2 electronic drivetrain paired up with Shimano's new hydralic disc brakes for road bikes. Wow. How amazing would that be? I'd run out of adjectives before I was able to adequately describe how sexy this bike is, or much I'm jonesing for it. (Is it bad to say "sexy" in a letter to Santa? I hope not…)
The last thing on my list is perhaps the most important. It's also the one that doesn't cost anything. I'd like for you to find a way for my best bud to be able to get some time off so he and I can go on a riding trip together. He and I did a trip to Moab together in 2008, but have only been able to do day trips since then.
Understandably, a couple of kids, a house and a busy life make it hard to get him out on the trail for long periods of time. Not sure what that would take, but maybe a you could organize a housekeeper to help out his wife around the house while he's gone, a week's worth of pre-cooked meals and someone to drive their toddler around to all of her various commitments. See, not a big ask at all.
Thanks for taking the time to read my letter. Safe travels and I'll be sure to leave out a couple of beers and a big bag of Doritos Jalepeno Cheddar chips for you.
Your friend,
Stuart "Doc" Kernaghan
PS – I'd even be willing to take the XTR off my wish list if you were able to set my buddy and I up with a few nights at Tyax Lodge in the Chilcotins and a couple of  plane drops. I'm a reasonable man…
---
Is your list filled with big ticket items like Stuart's?