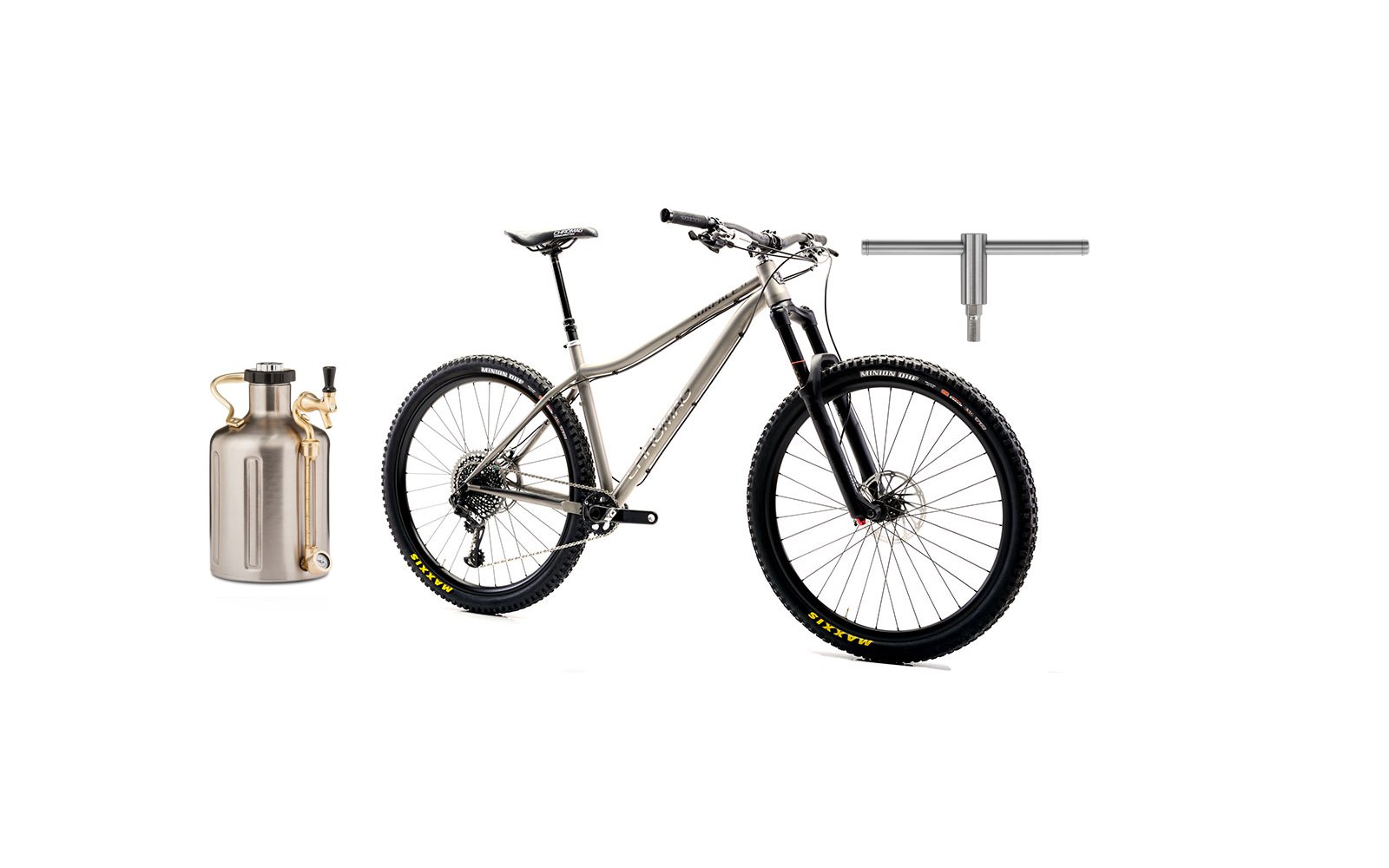 ROGGEY's GIFT GUIDE
Dear Santa: Pete's Wish List
Dear Santa,
I'm desperately in love with mountain biking, but people don't often buy me biking-related gifts. That is fine, but it got me thinking: there are pitfalls to shopping for the mountain biker in your life. First, if you're not a rider, finding out the true cost of things that look like semi-useful bits of metal (or worse, plastic!) can be shocking. $100 for that thing that holds that other thing onto your bike? Tires cost how much? For the sake of your happiness, ignorance may very well be bliss. Furthermore, getting it right can be tricky, although there is always Boxing Day (that's Canadian for "is there a gift receipt?").
So then, Mr Kringle, I'm going to partially let you off the hook and lay out a few gift ideas that work for riders, but don't necessarily come from the bike shop. Plus one or two that do.
Spurcycle Ti Tool
You don't have to be a rider to appreciate titanium, but it's unlikely anyone values it as much as the two-wheeled set - except perhaps their orthopedic surgeons. And while this is clearly a bike tool, there's no reason why it couldn't also be used around the house. By the way, Ti might be a good choice for your next set of sled rails. The lighter weight will increase your cruising speed, getting you back to Mrs. Claus that much faster (or giving you more time to linger over rum & eggnog at the Johnsons' place).
Machined from Grade 5 titanium at Paragon Machine Works in California, Spurcycle's Tool consists of a compact body with a sliding handle that allows for quick T-form or L-form leverage depending on adjustment. Chrome-coated S2 steel bits are quick to swap and allow easy replacement if damaged. Included bits: 2mm hex, 2.5, 3, 4, 5, 6, 8, T10 Torx, T25, and Phillips #2.
Comes in a fabric case with room for a few bills, and it can win the stocking wars for $69. The Spurcycle Tool is brand new, but you can pre-order in time for holiday delivery - their workshop elves are pinned.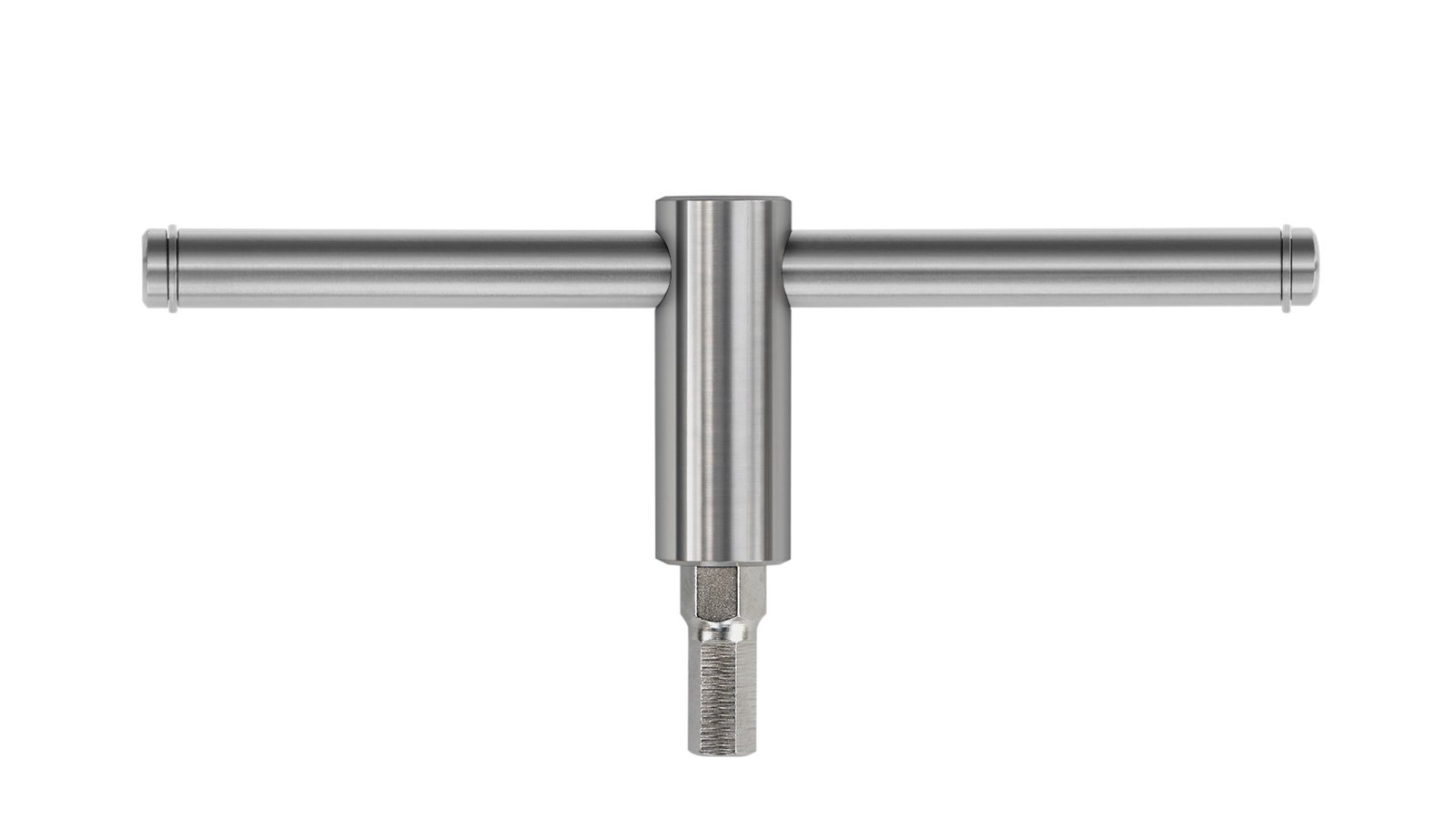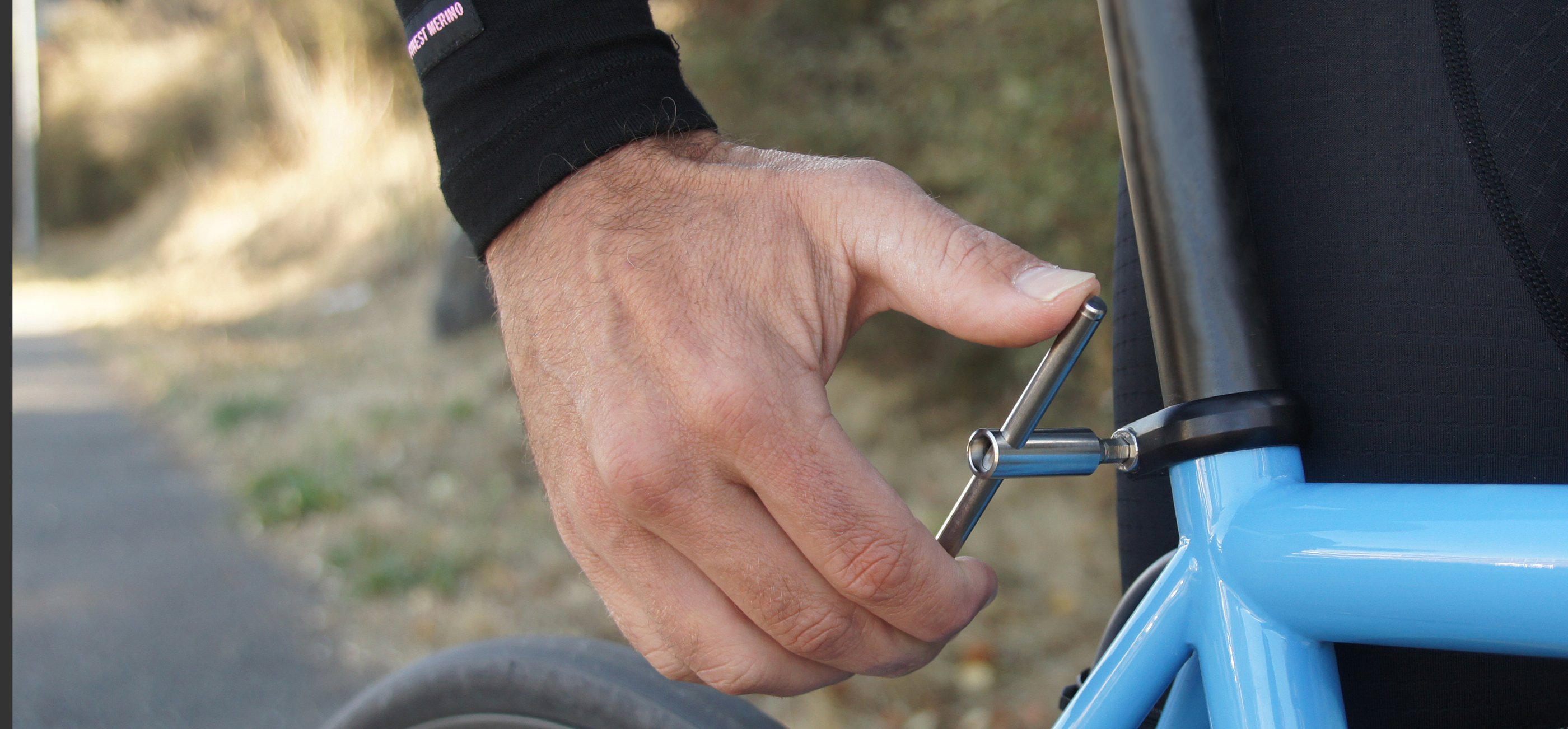 Growlerwerks uKeg 128 OZ. Stainless Steel Growler
All right, confession time: I put an insulated growler on my list a few years ago. And it worked! There it was sitting under the tree on Dec. 25th - it was the best gift I received last year. I've been using this unit all year long, and I have no complaints - nothing could make it any better. Except for two things: size and CO2. 
For personal use (or for two people), 64 oz - actually even 32 oz - is perfect. But if it's time to share, sometimes one growler isn't enough. If it's after a ride and your buddies are thirsty, the CO2 part isn't a factor if you filled it up within the last day or two. But what if plans change, or you don't make it down to your local growler filler as often as you'd like? That, my friend, is the brilliance of the Growlerwerks uKeg 128 oz. growler - with carbonation. Now your beer stays fresh for weeks (you still have to keep it in the fridge or out in the shed if it's cold enough). Imagine how good your workshop would look with one of these in the corner. 
Available from Growlerwerks for USD 149.
Sauna Stoke
I guess it's all about the Après this year. Sauna Stoke belongs to Mika Sihvo (he's from Finland, Santa - practically your neighbour!). Mika makes saunas by hand that are fit into trailers that can be towed by any pickup (but there's only one real choice because #itsthelaw). I'm a hot tub fan, too, but as anyone knows who has been lucky enough to spend time in a backcountry hut with a wood-fired sauna, they're not only great to get you warmed up (literally and socially), they also can take the place of a shower if you have some snow or a bit of water nearby. Salty from a day of riding or skiing? Hit the sauna, jump in a snowbank or pour a little water over yourself (preferably cold) get back in the sauna, and repeat.
This one may be as much of a lifestyle wish as anything - as in sometimes I wished I lived on the road, cruising from place to place, riding and skiing, and could tow a sauna with me everywhere I went. Then all the local rads I just finished riding with could come back to my van and enjoy the sauna, while relaxing with something out of the uKeg. It all fits together nicely, doesn't it?
Gravel Cycling: The Complete Guide to Gravel Racing and Adventure Bikepacking
Big guy, as you know, in my family books are a favourite Christmas gift, and since there aren't a lot of books dedicated to the MTB/cycling genre, I think it's worthwhile to shine a light on them when they are published.
Nick Legan has worked as a journalist, Pro Tour team mechanic (he has amazing stories about wrenching in Europe during the 00's), PR guy, and can now add the title of author to his resume. His book, Gravel Cycling, is based on his experiences as a multi-day gravel rider and bikepacker. It was published in September, and I've had a chance to flip through and it's gotten me excited about doing more of the kind of riding I used to do at lunch hour in a past life, as well as taking on something longer and self-supported. 
If you're curious about exploring the world's gravel roads on two wheels, Nick's book is a fantastic way to learn about some classic races and rides, and start turning dreams into plans. Seems like a perfect way to spend a few chilly nights this holiday season. Recommended for the exploring rider in your life. Available here for USD 25.
Chromag Surface Ti 29" /27.5"
We already established that this is a wish list, right? Because, if you were following*, I have a f#cking awesome hardtail . From Chromag. With very similar numbers to this one. It's a beautiful robin's egg blue. It's welded by local legend Mike Truelove, and painted by other local legend, Chris Dekerf. Maybe you've heard of him. If not, it's kind of like being in art school and not knowing about ol' Vinnie Van Gogh (btw ask any Dutch-person to pronounce that for you - it's comical). It's basically an oil painting except I get to ride it and it puts a smile on my face and someone offered to buy it recently and I laughed. It would be like selling my dog. I don't have a dog but I've had dogs, and you don't sell your dog, just like I wouldn't sell my Primer.
*if you weren't following - here's the review of the Chromag Primer
But. CheeseandFackingRice. Ti? TI! Damn you, Chromag, that is one sexy thing. I am obviously a single head blow away from selling my dog and trading up to a Titanium...dog. I included a single photo because I can't go down that rabbit hole tonight. Can't have someone seeing my browser history. Just can't spend an hour looking over my shoulder wondering if I'm being watched. We'll probably try to steal one of these things and shoot all kinds of metal-rotica esque photos of it in some place where they mix water, yeast, barley, and hops, with heat and stuff and turn it into something good to drink that makes me think crazy things and do crazy things like sell my dog but at least I brought another dog home, honey, so that's ok, right?
Fuck me I want that Ti Surface.