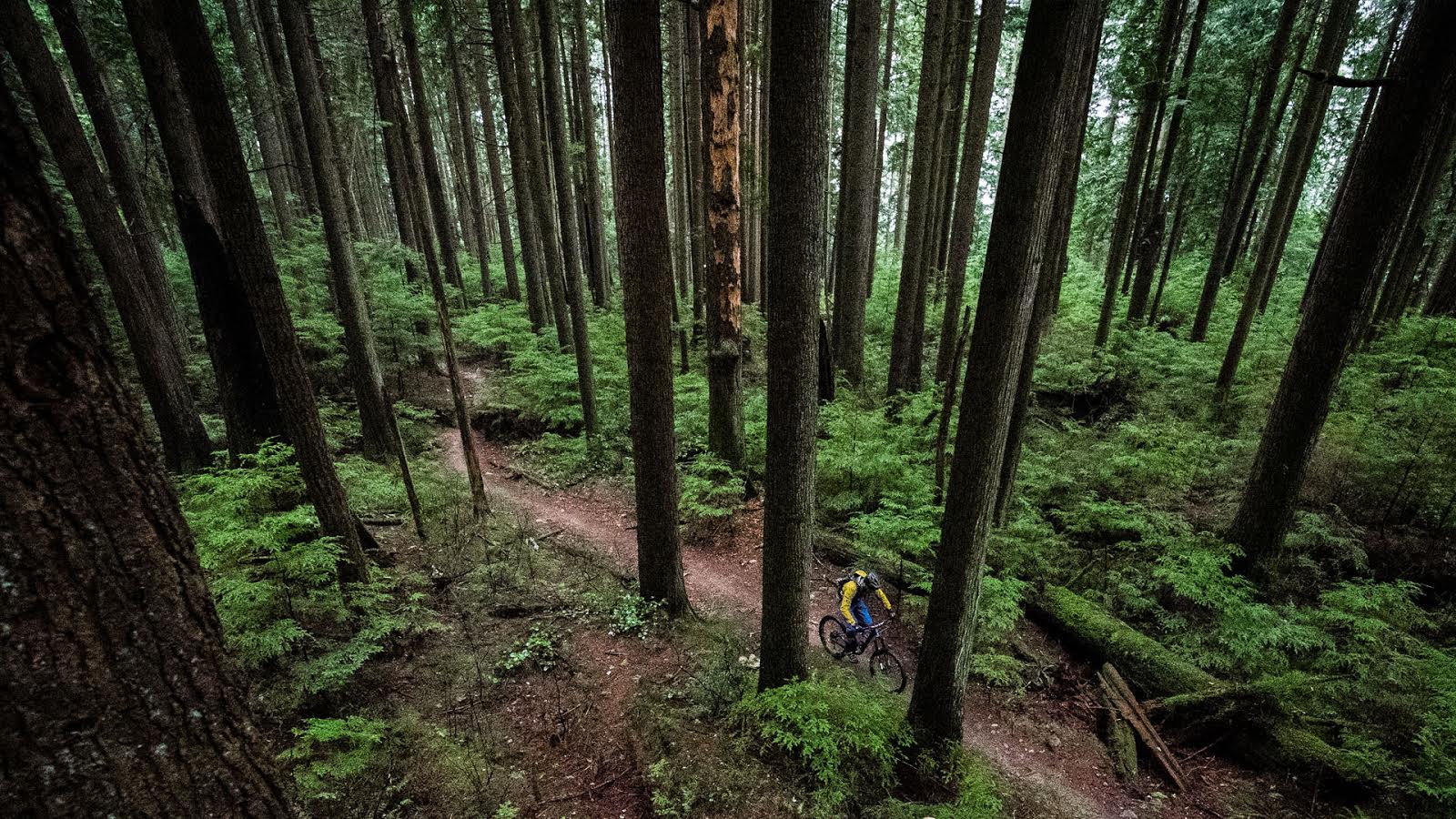 Dear Santa: Pete's List
Dear Santa,
Mrs. Claus asked that I put out rice milk and carob chip cookies, but that's so much BS. You're a good chap, so you'll be getting some pasteurized but non-homogenized milk (so good!) and some coconut macaroons. And nanaimo bars, because they're so tasty I'm not sure they're of this earth. Me? Oh, well yeah, I might have a request or two…now, I know you're probably thinking I'll put a carbon wonderbike or some $2,700 wheels on this list but I thought I'd go in a different direction. Some might think I'm just aiming to get all three boxes ticked by keeping the budget lower, but I'll probably have another list in a few weeks. You do know me well, after all.
Campagnolo Cavatappi
Their days as mountain bike drivetrain manufacturers were short but Campagnolo's Patron Tullio invented the modern parallelogram rear derailleur in 1949, long before mountain bikes or debates about ever-changing 10 speeds vs. 11. He was a perfectionist and a tinkerer and a legendary inventor.
Some time after that, the story goes that Tully was hosting some important guests so he pulled out the good stuff. I'm guessing it was Barolo or Brunello, but let's not get too sidetracked. Anyway, his wine bottle opener double-flatted, leaving a crumbled cork and residue in the bottle. This was a common occurrence in those days, and a major party foul. Signore Campagnolo non è stato impressionato so he set out to design a better bottle opener and, many iterations, prototypes and repurposed bicycle parts later, he came up with the Cavatappi, which has remained unchanged since it was released over 40 years ago. So all those wing style bottle openers out there? All inspired by his original design.
The Cavatappi is big. Right at home with those oversized pepper mills you sometimes see at ostentatious steak houses with more brawn than class. But its size helps it deal with large format bottles, and it's easy to use due to all that leverage. I have known about them for some time now but never saw one until I found out a neighbor of mine in Switzerland had one and I used to run upstairs to borrow it sometimes, just because it felt so good to use. It costs somewhere between 2 and 3 c-notes but it's designed to age well and restaurants all over Northern Italy use them behind the bar or at the table to open special bottles, and those ones last for decades. It's the ultimate combination of two of my favourite things: bikes and wine. And it looks seriously bad ass. Comes in silver, bronze (shown) and apparently there is also now a composite version which is black and sleek but doesn't match the vintage design of the original IMO. I could use a bit of Italian bling, Santa. Make it so. Campagnolo.com
Cavatappi isn't Italian for "wine and sex" but it might as well be. Just look at that thing. (it is actually Italian for corkscrew)
Lezyne CNC Travel Drive
Sticking with a theme of sexy metal objects, Lezyne is well known for their swank, well-designed pumps and accessories. My go-to riding pump is the compact Micro Floor Drive HP, which isn't much bigger than a regular compact hand pump, but has a small flip-out foot lever that helps you get extra leverage which makes inflating large tires/tubes that much easier – critical when it's your second blown sidewall in 10 minutes and you're holding up the group.
I've been on a lot of riding road trips this year and we always throw a floor pump in with the tools. It's indispensable, really, but it's also a bit more than you really need when space is a bit tight. The CNC Travel Drive gives you all the convenience and most of the power of a full-sized floor pump (inflated up to 160 psi), in a smaller size with a lay flat friendly design. Perfect for the truck bed or trunk. If I didn't already have a floor pump, I'd skip it and go right for one of these. At $99 USD, you get Lezyne quality and good looks at a manageable (if not inexpensive) price.
The Lezyne CNC Travel Drive is perfect for road trips: designed to be almost as powerful as a full-size floor pump, but it will lie flat so it takes up less space. It won't ask for a pee stop every hour, either.
Giro Merino Wool Socks
It's cliché to get socks inside your, ah, stocking, but it's always been a tradition in my family. And you know what? It doesn't suck. I love wool sucks. All wool stuff, really. And even though I have a lot of wool socks, they wear out. Usually there's a hole in the heel long before I know about it, so I'll be at a house party – probably a swanky one where the host uses a Campagnolo Cavatappi to open a '99 Brunello (see what I did there?), and we'll be sitting around after dinner and there's my naked heel. Just, you know, winking at everyone. So classy. So I always need more socks. And since I'm a bit of a dirtbag rider, I like to have socks that do double duty. We're always bragging about how our wool stuff doesn't stink, right? Well I like to put that to the test. Daily. So sometimes the socks I ride in end up being worn after the ride, too.
Giro has a great selection of merino wool socks. The Merino Wool Hightower are knee high (!) which is so great for winter riding. Because riding pants aren't my deal, but sometimes you don't want any skin exposed. The Merino Wool Seasonal is warm but not thick – the kid of sock I reach for about 8 months of the year. I have no idea what they retail for. It'll be more than a 3-pack of shitty cotton tube socks, but they'll last so much longer. And hole in the heel or not, you absolutely cannot wear white cotton socks to a dinner party – no matter what the host is pouring into your glass. Actually if you own white tube socks, you should get rid of them. They're just terrible.
From left to right: Giro Merino Hightower, Seasonal, and Winter Seasonal. They come in a variety of colours, but get these ones if you'll be stuffing socks in my stocking.
One More Thing…
And Santa, if your elves are busy inventing cool stuff in their shop, I have a special commission for them: a Strava Jamming Device. The SJD would be a semi-portable electronic jammer than a trail builder could install up in a tree somewhere along their trail. It would block GPS signals emanating from the phones of riders in sensitive areas where Strava just doesn't belong (or trails where short cuts aka Strava lines were ruining the trail). Because there are just some places where Strava doesn't belong.
Well that's it from me, Santa. It's been a good year around here. Maybe you'll help me cap it off in style?
---
Milk and cookies. And Brunello and Merino. And carbon and titanium…