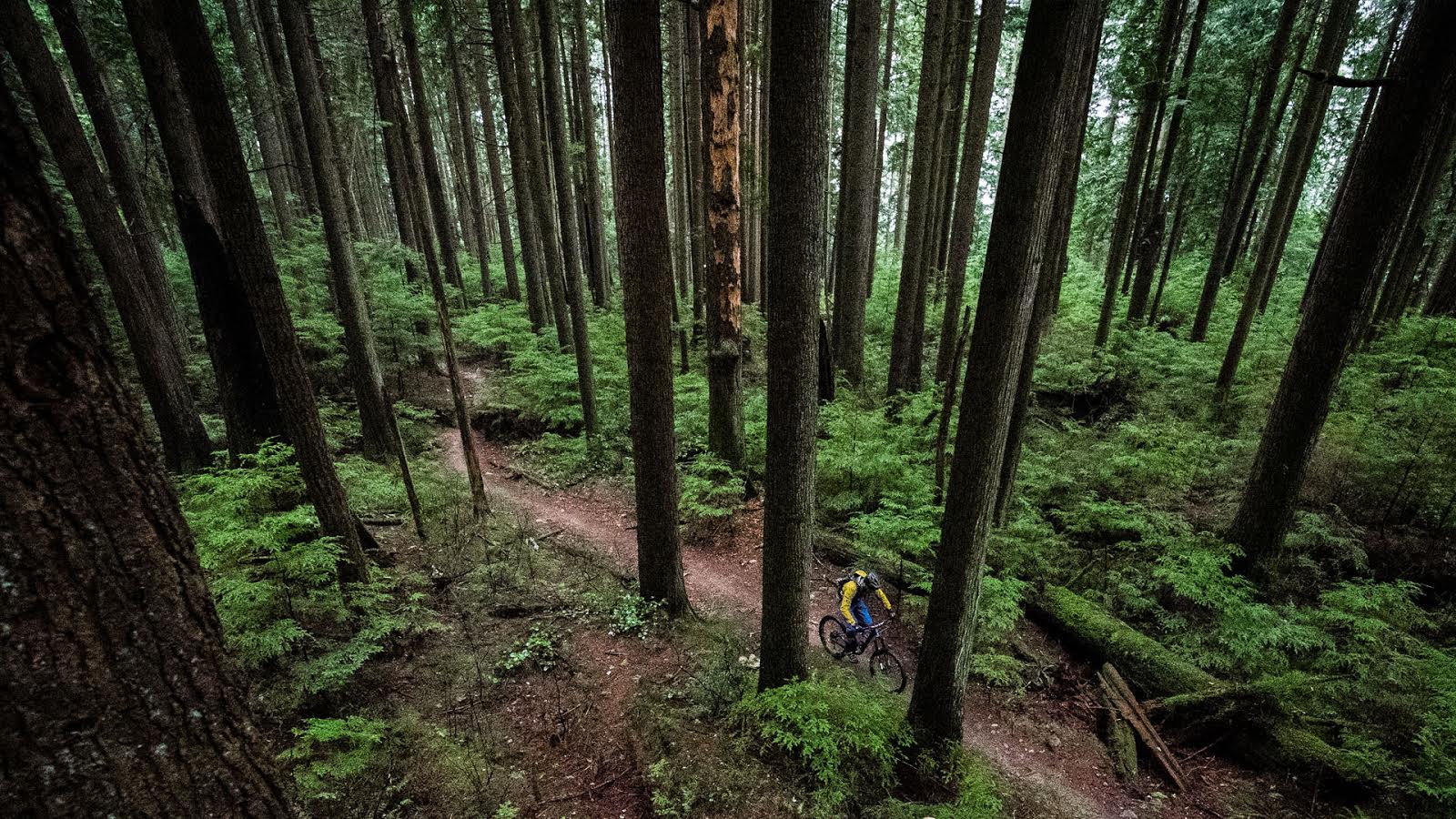 Dear Santa – Pete's List
It's pretty easy to be seduced by access to lots and lots of gear, but nothing stays new for long, and then you're left trying to find places to stash that stuff gracefully away until it's called upon. And that gets harder as you obtain more stuff. Still, it's impossible not to covet things, and I can certainly be covetous. Hell, I was even invited to beta test an app called Covet earlier this Fall. I declined. Too dangerous.
Truth be told, I'm a stockings guy. All the fun little things in the bottom of a big sock, it's awesome. But for the sake of a Dear Santa List, I'm going to include some things that don't fit into a regular stocking.
---
Socks
They're a Christmas staple, but forget the practical side because really good socks are an affordable luxury. I'm a lover of all things wool – especially merino – so this is an easy choice. Whistler-based Dissent Labs has been keeping NSMB feet happy with their compression socks for several years now, and they have recently released the Cadillac Deville of foot toques: the Ski GFX Compression DL-Wool. Sweet newborn baby J, that's hard to say.
I've worn them while riding in the snow, and they fill all the skin gaps between shoe and knee pad, stay up and fit perfectly because of their mega-elasticity, and the wool is comfortable and helps your feet warm even when wet. They're also the best ski socks I've ever worn so they do double duty.
While we're on the topic, I would be remiss if I didn't plug our very own NSMB merino wool socks. They were perfect in the Chilcotins on a day involving a half dozen stream crossings, as well as during one of the wettest Fall riding seasons any of us can remember. And yes, I know Uncle Dave beat me to the punch by a day, but they are damn good socks and this was already written.
Books
Books. Like socks, a Christmas staple. Mum always has me covered, and she is one well-read mama, but this is one that would likely slip her radar so I'm asking Santa instead.
I'm a sucker for steel tubes and the sexy lines of a BC-bred hardtail. And back when I got into riding in a real way, among the amazing and beautiful Rockys and Ritcheys and Bridgestones, one brand retained a mystique for me that elevated it above all the others: Brodie. There was a Brodie Sovereign at Robson Cycles that I used to gawk at like a teenager in love. The Chromag Primer I've been testing (and Cam has been coveting and riding lately) is something of a modern day incarnation of that bike – and was even welded by Mike Truelove who worked at Rocky at the same time (I think) as Paul Brodie.
The Brodie bike co. has been through a lot of changes and Paul is no longer involved but it continues to be a funky brand doing some cool stuff. I'm heartened to see cool hardtails still in the lineup including a gorgeous Ti Holeshot frame that looks a hell of a lot more comfortable to ride than the alloy gusseted version I owned in 2003 (complete with triple clamp Manitou Sherman). In the period since he left his eponymous company, Paul has been busy: restoring very special bikes and motorbikes, as a regular attendee (and best-in-show winner) at NAHBS, and teaching the art of framebuilding at the University of the Fraser Valley.
And now, Paul Brodie is also a published author. Paul Brodie: the Man behind Brodie Bikes is the story of his journey and by all accounts, it is a great read if you're a fan of Brodies, steel bikes, bikes in general, and motorbikes. Cam, you cannot have my Chromag Primer, but I might tuck a copy of Paul's book in your stocking. If your name is not Cam, you can pick up a copy of Paul Brodie: the Man behind Brodie Bikes for $29.95.
#FlaskFriday
It's not a new thing to go for a staff ride on Fridays (please do not expect a call back after 1 or 2 – I can't talk with loam stuck in my teeth). Also not new: flasks for winter rides on days ending in 'y'. However, one of these days it'll be time to raise our game a bit, and as far as I can tell, there are a few clear options if you're looking to impress on your next #flaskfriday ride.
The Pragmatist
Stanley makes some utilitarian gear that construction guys can sh1tkick and it'll last for years. It's also synonymous with Dad's old camp mug. And this is the flask that dad used to slip a little something in that morning coffee when you weren't looking. It's rugged, the cap is attached (critical), and it's lined with stainless steel, which is essential for preserving the flavour of your tipple. And no, Fireball doesn't count as worthy for #flaskfriday. This is a serious hashtag-based activity for adults and adult spirits, not that frat party nonsense. The Stanley Classic Flask in hammertone green is the one, and it should usually be $20 or less.
The Prepared Rider
Make your Stanley Classic Flask even better by adding an Oliver Cage from King Cage designed to hold it.

The DINK (that's Double Income No Kids for you #millennials)
Matt Lee listed a titanium coffee press by Snow Peak yesterday, and I'm surprised to see that it's not as expensive as some QR skewers I used to lust after – in 1994 dollars – but I've got stronger stuff on my mind. The ultimate accessory for the distinguished gentleman's #FlaskFriday Ride? Snow Peak's 6.7 oz. Titanium. Curved. Flask. Oh baby is that thing nice. And light. And I just found it on sale, but it's still priced higher than a bottle of Highland 12. Still, even if this isn't the year, one of those would be a prize find.
Make me a Better Rider
Ryan Leech's online courses launched this year to great acclaim. Whether you want to learn the art of the wheelie, or manuals and bunny hops, balance and skills, or his latest (coming soon!), cornering – Ryan's courses work and they're fun and simple to follow along. The real bonus here is that if you're still shopping for that mountain biker in your life and are worried that Amazon's drones won't arrive in time – this one will arrive by email. Courses are a one time fee (always accessible) between $30 and $47, or you can subscribe to the whole shebang for $19 / month. Plus he releases free content and courses regularly. This one's a winner. Thank me later.
A bike
I always watched car ads around this time of year with a wry feeling that cars in driveways with big bows on them are either utter fabrications of the auto industry, or just something that belongs in a world I don't occupy. The bikes we usually cover on this site are the equivalent of that for many. The thought of spending 4, 5, or 10 k on a bike is ludicrous to some people I know – and I'm closely related to some of those people. However, bikes are a thing that end up under Christmas trees sometimes, and if  I wasn't already anticipating the next #FedExFriday (what can I say? Fridays make me hashtag-crazy), I'd be fervently wishing for something shiny and two-wheeled under my tree. It's probably been 25 years or more since I got a bike at Christmas. Birthdays, etc, but not Christmas. And because we're so spoiled for choice these days as mountain bikers, I don't think I can really narrow it down to one or two because there are about a dozen bikes that would light me up. But given how much fun I've been having on the Remedy I'm testing, it would be hard to argue about how rad that would be.
---
One more sleep!