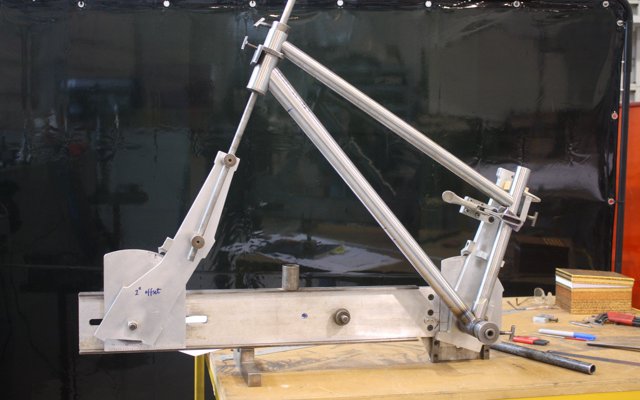 Dear Santa: Matt Lee's 2018 List
Dear Santa, 

As others have mentioned before, we could spend all day arguing the merits of an opaque system where individuals are judged on inherent "badness," with no hope of recourse upon receiving their fate *or* we could just assume that I've been a decent human being this year, and check out what's on my list... 
A New Riding Kit
Well Santa, it's been some time since I had to pick up new riding clothing, but the gear hanging in my closet is starting to look a little ratty, and it'd be rather nice to run some new threads come spring time. Sombrio's Chaos jersey looks like a winner, with a slightly outrageous main pattern that avoids the copious use of fluorescent colours. A set of Pinner shorts would pair well, as my last ones have survived nearly 5 years of abuse.
Warm Winter Shoes
So Santa, one of my main beefs with winter is the cold. It's why I fled Ottawa for the west coast the moment the ink was dry on my degree. However, it appears that beastly Eastern winters have gotten the last laugh, as no matter how hard I try (or pairs of socks I experiment with), I seem to be cursed with cold feet. 
The folks over at 45NRTH may know a thing or two about cold; they're based out of Minnesota after all. While I don't think I'll need their Wølfgar -25ºF boots (that's -31ºC for those of us on the metric system), their reflective Ragnarök shoes look like just the ticket. A nice blend of features including a waterproof membrane, ankle gusset, anti-slip sole and a bright reflective coating would be great for those post-work rides in the dank and the slop that finish with a spot of pavement. Click here for more info. 

Paul Brodie's Bike Building Course
This year was a big change for me, as I hung up my retail name tag and stepped into the world of metal fabrication. I've learned lots since I started, and while knowing how to attach structural beams together and roll big plates of stainless into tubes is cool, what I'd really love to do is take on some more metal skills and build myself a sweet new bike.
Fortunately the legendary Paul Brodie teaches just those sorts of skills out at the University of the Fraser Valley, where in the span of two weeks I'd develop plans and then create a bike from scratch. Folks that I know who have done the course have really enjoyed it, and it'd be great to have a project that I worked on not get carted off to set, or buried on the bottom of the ocean once I've completed it.
For more on Paul's course click here...