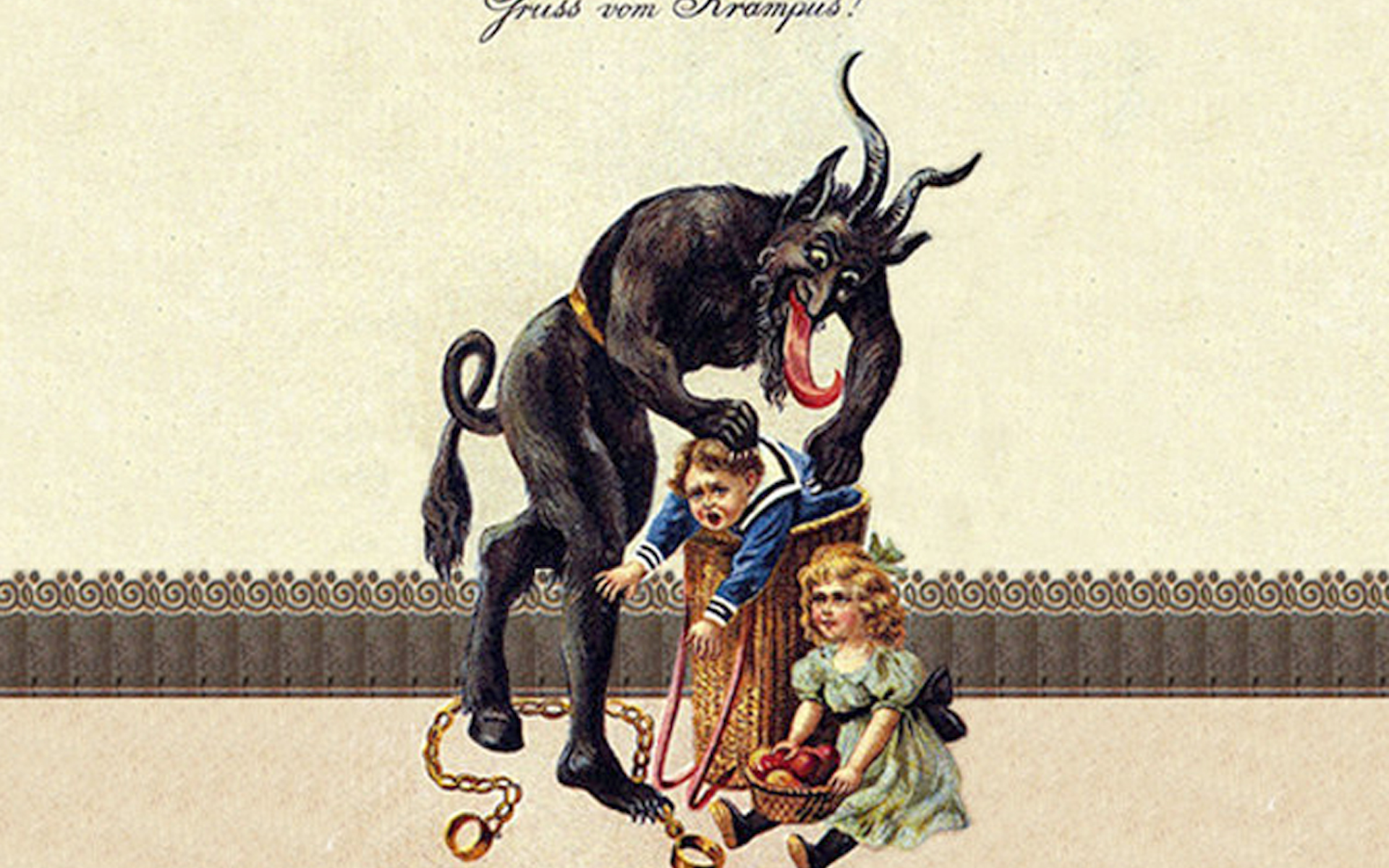 GIVE TO YOUR TRAIL ASSOC'N and GET TRAILS
Dear Santa: Cooper's List
I'm not really one for sentimentality. Holidays? Eh, they're a nice way to eat too much food, and have a bit-more-than-normal to drink in a socially acceptable format. That said, I still don't really want a visit from Krampus so I try to ensure I'm on St Nikolaus' Nice List. If I've been good enough in his eyes this year, I've got three requests:

Saintly Guidance
Bikes are good right now. Really, really good. You'd be hard pressed to make a lot of valid arguments that they aren't better than they've ever been. Which has led me to my current position of paralysis by analysis. After a solid 18 months on my Pivot Switchblade, it seems like time to move on, and I've convinced myself I want something with a bit more travel. Maybe. Probably. I'm waffling, even here. I definitely want big wheels, but beyond that is where things get tricky. The "140-165mm aggressive 29er" category is stacked full of great options right now, and I'm completely bogged down in geometry charts, pro and amatuer "reviews", and debating minor differences in spec when in reality I'd probably be happy on any of them. And really, do I need an upgrade? My current 150mm/135mm really hasn't ever stopped me from hitting a line or feature, I'm plenty constrained by courage and skill.
So hit me with your ideas and experiences down in the dooblidoo, readers. The new Pivot Firebird looks like a Weapon of Smashing Enjoyment. The Rocky Mountain Instinct BC is…. well I mean it says "BC" right on it, doesn't it? The new Kona Process 153 is getting good reviews, and I'm partial to the color. Everyone I know on a Transition Sentinel seems to quite enjoy it. The Mondraker Foxy 29er is gorgeous, and reviews sound awesome, but its also somewhat unattainable here. This is about as First World as problems get, but perhaps your Saintly guidance can help me weed through the suggestions, Niklaus. 
Heavier Bikes
Yep, you read that right. With all due respect to the German market - can you please let engineers make bikes just a BIT heavier? I'm thinking CSU's that don't creak. Bikes spec'd with real tires. And while I realize BC and the PNW are just one tiny piece of your global puzzle, it seems like I can name a friend who's cracked or bent a frame from just about every single major and minor manufacturer out there in the past couple years. Speaking with a mountain bike enginerd friend at a major brand, with a couple hundred grams, we could fix a huge amount of this.
A pound or two is significant, for sure. But keep some perspective - I'm a pretty light person, and probably weigh 210lbs including my bike, riding gear, a Tram Bar or two. That's a way more relevant metric than just bike weight. Adding 2 pounds would equate to a <1% difference, and one I could make up for by drinking less beer (which I'm not gonna do, either). If that weight gets thrown into forks and frames it'll be primarily unsprung, and definitely non-rotating, weight.

So what say you, marketers? Can you let the engineers do it? 
Your Time, Skills, or Money
To the confusion of many NSMB and the NSMBA are not interchangeable. This nameology juxtaposition has been around for decades, and is unlikely to ever change. To really help, I'm an occasional contributor here and current President of the NSMBA. And NSMB supports the NSMBA (thanks!). I'd ask Niklaus to have IFHT to clear this up once and for all in video form, but I think that's just a pipe dream - we'll ride flying unicorns down Ladies Only before people can keep the two straight. This last wish is with my NSMBA hat on (nsmbA, to use the parlance of NSMB), but also applies to your local scene. 
Niklaus, buddy. Can we get all trail users to help their local trail association? Always remember trail access is a privilege, not a right. There's a few easy ways to do it. 

Join
Membership numbers really do matter when we advocate for you in boardrooms with land managers and politicians.  Those membership dollars also help do everything from organizing community trail days, to races and other events for your enjoyment, to the nitty gritty trail maintenance and capital projects.
Dollars
December is a great time to think about your taxes. The NSMBA is a registered charity, so donations are tax deductible. Anything dropped in here that's >$20 gets a receipt immediately. If you've got your card out, it'll take less than a minute to complete. There's also flexible company sponsorship opportunities, starting from a pretty palatable $500, and going up from there.
If you're unsure of who your local association is, or how to donate, Trailforks and the Trail Karma feature are great tools. Stock up on bonus points for next Christmas by throwing a couple bucks at organizations if you're travelling and riding.

Skills and Time
No money to contribute, because biking is really f-ing expensive? That's totally fine, too. Your local trail org could use volunteer help with [insert your skill set here]. They want your ideas and they need your skills. They need people to get down and dirty digging trail, to write a 5 minute email to Council, or organize a fundraiser (read: party!). Keep in mind most of the organization is made mostly of humans, who are likely volunteers with full time jobs trying to do the best job they can for your community. Be friendly?
So that's it. Three little things, Nik. And none of them even take up any room in your sleigh - Mondraker stocking stuffer aside. Unless of course Krampus is coming to visit me instead in which case, scrap the above, I'd just like to minimize the punishment.