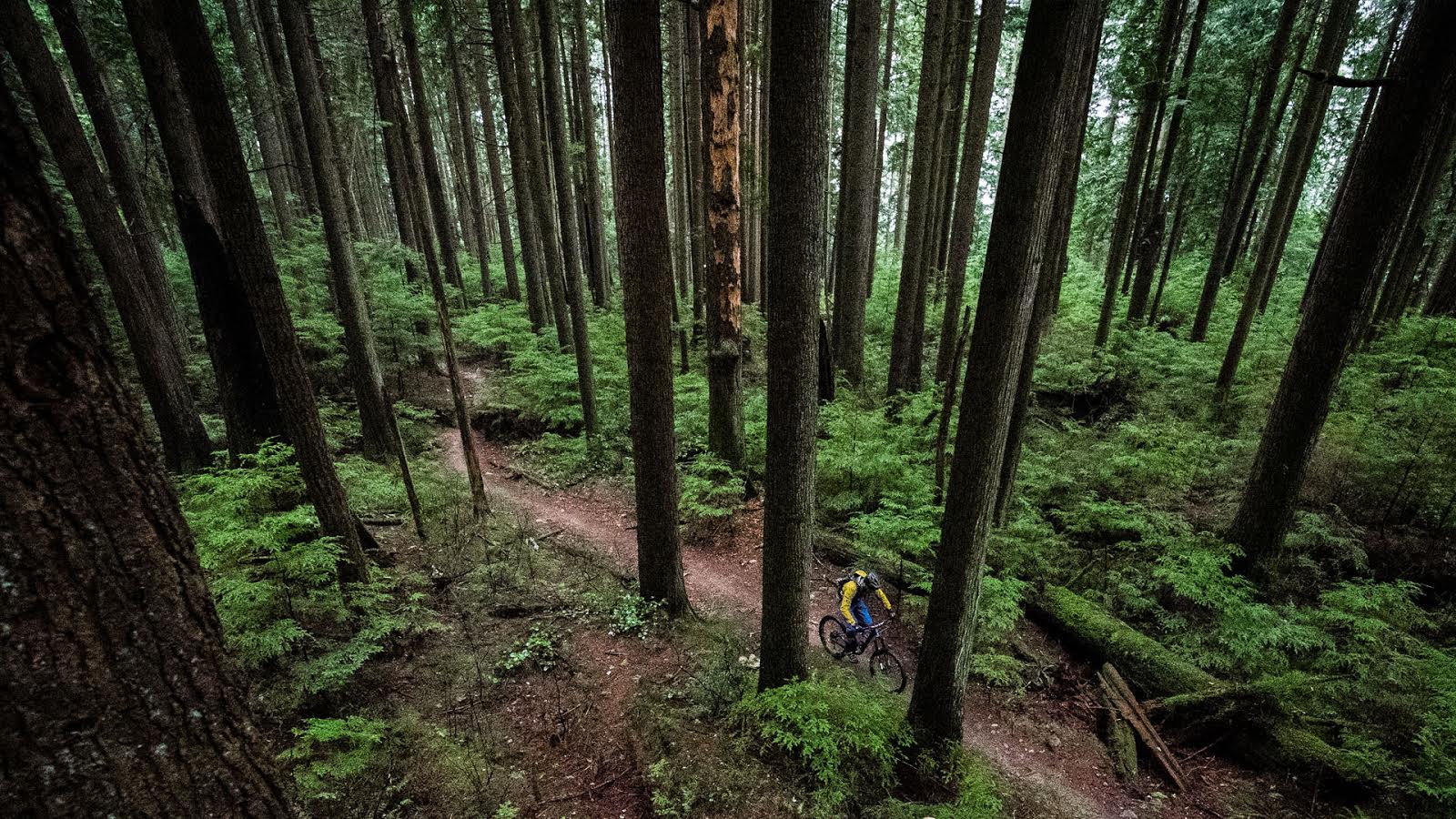 Dear Santa – Cam's List
The truth is my wish list isn't that long this year. I'm not hot and bothered about a new bike and no carbon bits or new apparel have caught my attention either. Now that the dust is settling on wheel size and other standards (ha!), I find myself with the bike I want for pretty much every kind of riding I do. I've attempted the one-bike-to-rule-them-all before, but never with so few compromises. More on that after Xmas.
Send Me Away Santa
So my mind turns to experiences. Places to see, to ride bikes or to slide on snow. I have a hankering to experience some of Japan's famous powder, but there are some places I'd like to check out closer to home as well. Retallack is high on that list. I've almost been there during the summer, but injury got in the way. I've been seduced by photos of sinewy trails in the high alpine, all leading to a luxury lodge. But my powder quota hasn't been met for some time, and since it's been dumping here in B.C., I'd love for Santa to hook me up with three or four days of thigh-deep leg destruction.
And while we're on the topic of travel, I'm in search of the ideal winter riding destination. When I say ideal, I'm talking about no compromises at all. I'd like plentiful high-trails with lots of variety; steeps, loams, swoopy brakeless flow and perhaps 5000 feet of vertical. I'd be keen on a lift of course but some pedalling would also be essential. Beyond that I'd like great restaurants and night life and lots of quirky and relatively affordable hotels. Let's put Portland at the bottom of the hill. But Portland doesn't have cherry weather this time of year so let's move the whole thing to San Diego. It's far enough south to be warm all year but still close enough that flying there with a bike won't break the bank.
Or maybe this destination, minus the chairlift, already exists? If so please give me the coordinates.
Rack 'Em Up
I've always been a fan of hitch-mounted, tray-style racks like those made by Thule and Yakima. They will transport virtually any kind of bike, including kids bikes, road bikes and cruisers, and they transport the bikes behind your car so they don't demolish your gas mileage the way roof-mounted racks do.
Thule has made some impressive changes to their T2 tray rack, and re-christened it the T2 Pro. The biggest difference is the manner in which the rack folds up and down. Previous 4-bike tray racks required gymnastics moves and herculean strength to lift rack back into the upright position after use, or to lower the rack when fully loaded to gain access to the back of your vehicle. The lifting had to happen at the rear of the rack, for maximum leverage, but the release was five feet away, near your hitch. A game of Twister is no longer required with the T2 Pro. It has a trigger release at the end of the rack (whether you have a two or four bike configuration) that allows you to easily release and lift or lower the rack.
Beyond that the T2 Pro has more ground clearance, improved space between bikes for wide bars and it's been moved rearward to give you better access to the junk in your trunk. And yes – I want a four bike version please. Whenever hassle is removed from the process of transporting bikes it gets you out there more often, which makes a new rack a solid investment in recreation.
Steel
Okay – maybe I do have a simmer going for a bike. It's a simmer that has evolved some. I have a steel hardtail that I like to ride, but it's a 1996 Dekerf. I've given it an updated treatment, but it can't keep up with modern geometry and advances in wheel diameter. I have to admit that while I've been thinking about a new chro-mo bike I've been wondering about wagon wheels and even 27.5 Plus. Maybe even something mated to Boost axles to allow for a compact and responsive rear end. Blasphemy I know, but I want to keep up with my buddies, and Plus might save my body some.
There it is Santa. If moving cities and mountains is too much I'll happily accept the rack and a custom painted Chromag.
---
Got a warm, relatively close winter riding destination for me?