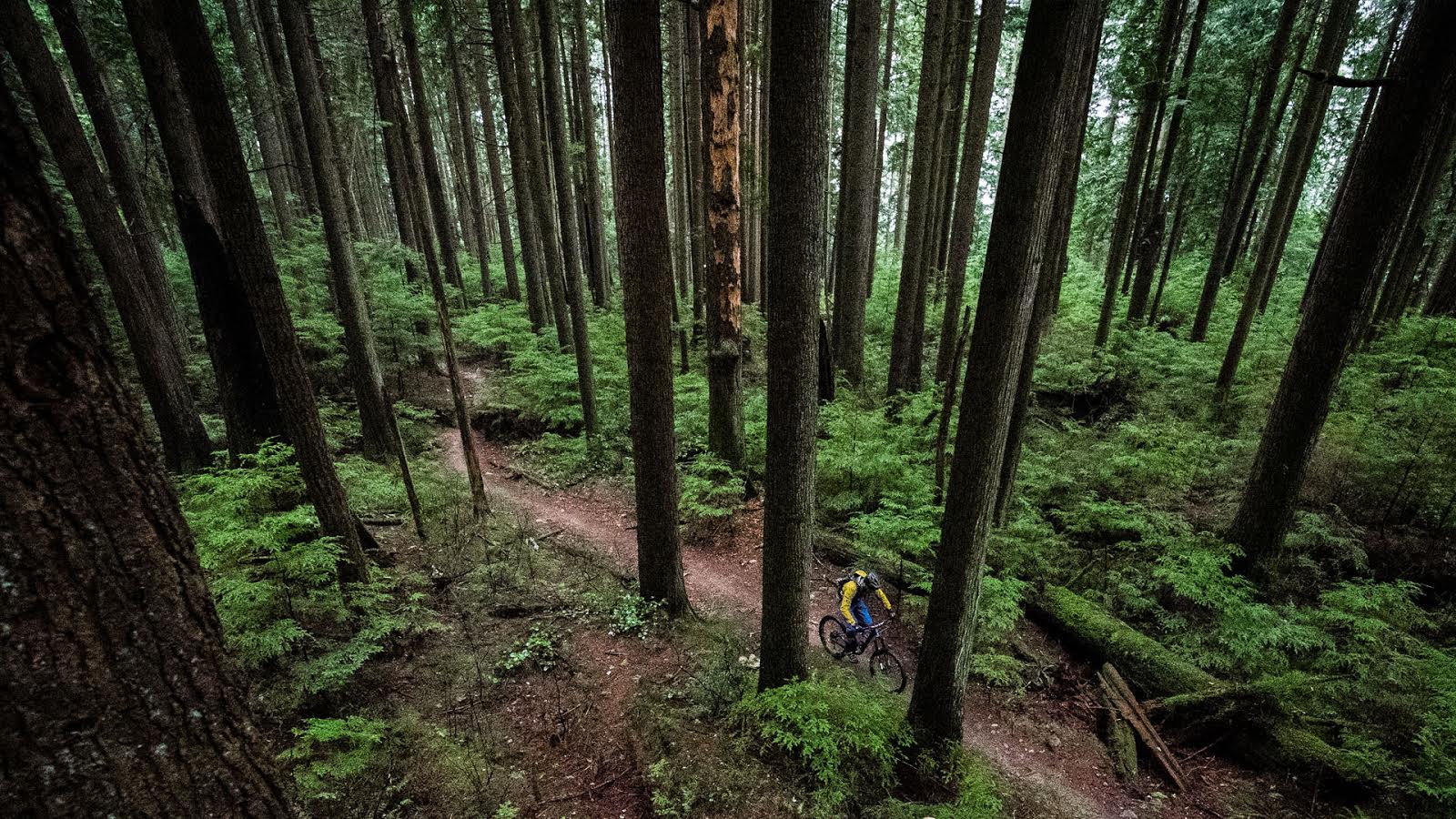 Dear Santa: I Need Some Gear!
Dear Santa
We've been thinking about some of the stuff we'd like to see in our stocking this year – and we're going to take turns giving you a look at our lists. This might help you make a list of your own or to pick something up for the rider in your life.
Kaz isn't looking to swap some stuff out on his bike, he's looking to swap stuff on his corpse; eyewear, a jacket, pads and some shoes for his photographic adventures as a bonus.
---
Riding Glasses
The brown pow has turned to wet brown mush at this time of year-and when it flies in your face, it sucks. Getting mud in your eye while going high speeds is never a good thing. Goggles definitely help but when I'm up for a pedal-y ride, they aren't ideal. They are big, clumsy, and there's no ideal place to rest them when standing around. Glasses on the other hand, are compact and fit nicely in the air vents of most helmets. I've had good experiences with Smith regarding fit-a lot of glasses don't fit me due to my Asian nose. So maybe Smith Approach? Ryders Strider looks nice too. I'll make the job easier for you and let you decide.
Waterproof Jacket
Okay, maybe I'll sound like a princess with this one. Yes, I have a jacket. Yes, it's waterproof. Yes, I like it, and wear it. So why another? The reason is that my current jacket is too dark. Getting in front of the lens, my black jacket blended in with the dark Shore backgrounds. It's hard trying to find a background that makes black pop in dark conditions. And thanks to daylight savings time, it's dark when I ride home-not ideal to ride on the road at night with a dark jacket. So I'm asking for a brighter jacket, perhaps an Acre Orion in Hi-vis orange? Or something from 7mesh?
Elbow Pads
"I don't wear pads/I only wear a neck brace." Replace neck brace with kneepads and that's me. But I wasn't always one with the kneepad. Back when I first started riding I didn't wear any pads (don't ask me why-I don't know either). When some friends and I rode Incline to Ned's on Seymour for my first time, I borrowed my friend's kneepads. The 1st lap went great; riding Morgan's Chromag Monk set up for trail riding gave me quite the adrenaline rush. On the second lap however, I turned the knob to my personal 11 and went down Incline faster than the first lap. Feeling confident, I hopped from ledge to ledge-until my front wheel hit a loose rock, sending me knee-first into another rock. My knee was very sore, and even with the kneepads it swelled quite a bit. The next day I bought my own pair of kneepads.
I learned my lesson with elbows the hard way, in Whistler. Another "feeling confident about the last lap" lap, I clipped a tree with my bars-and went down onto the gravel. Piece of elbow skin peeling off, blood trickling down to my fingers, I made it down to the bottom of the trail and headed for the hospital. Stitched and bandaged up, I went back to where we were staying. The next day my elbow was oozing with pus. The next day as well. And the next week. It took about a month until it stopped oozing and healed, although there is still a big scar. I still feel anxious riding with an exposed elbow, so Santa, won't you get me some elbow pads?
Hiking Shoes
I've had quite a few comments about my footwear choice during shoots. "You need hiking boots", "Woah, Nike 6.0's", "Ugh my shoes are wet". So I'm asking for some North Shore forest-appropriate hiking shoes. Gore-tex, Vibram, you name it, give me all the goodies. The Mammut Brecon boots might just be what I'm looking for, with Gore-Tex, Vibram sole and some decent ankle protection.
Thanks for looking over my list Santa! Remember that time I held the door open for old man Johnny? That qualifies me for the "good kids" list right? PS I left you some vegetarian cookies…because if Cam is vegetarian, you must be too right? 😉
---
Kaz isn't going for carbon in his stocking this year, but his wishlist is just as expensive.