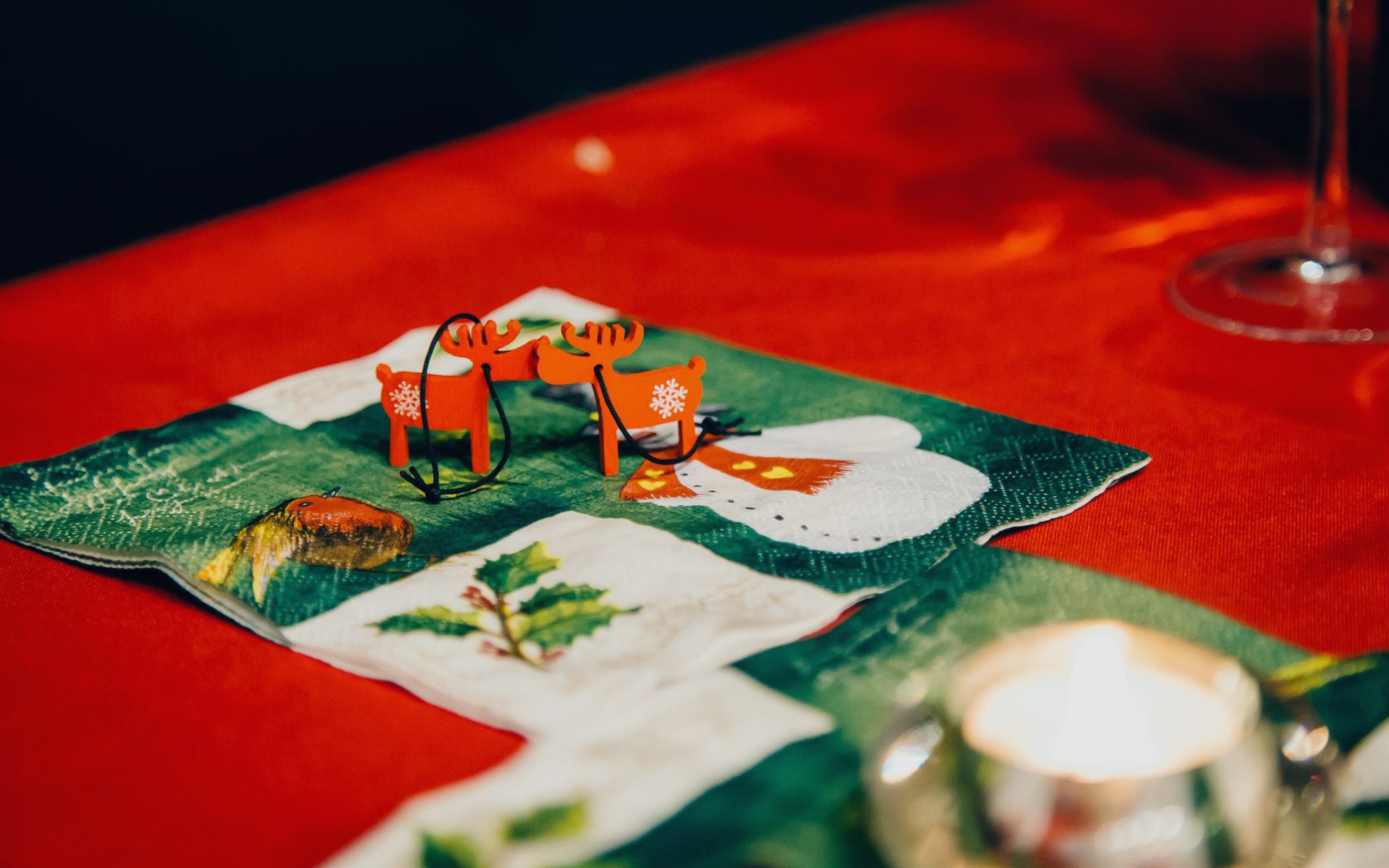 Christmas Cheer
Dear Santa: AJ's List
Dear Santa.
It's been ages since I wrote you last, probably somewhere in the vicinity of 30 years—how have you been? Busy no doubt. Over those years not writing you I've become a little less interested in material objects—I don't need that much. So while this could easily become a list of "please can I have more time and freedom, can we end poverty across the globe, how about clean drinking water for all?" I'll try and focus on a couple of things that would come in useful, with a mix of others that will contribute to experiences and helping others. Do you think you could help me out?
Sony A9
This is one material object that I really don't need, but damn it, I'd be so pumped to have one. I currently shoot with a Canon for most paid commissions but there is no denying the ability of the A9. The Sony A7 before it is a great camera with an incredible ability to hold detail in the shadows in low-light situations, but the A9 pushes that up a level. This camera's abilities would come in incredibly handy considering that I shoot a lot of action in the dank woods of coastal B.C. Regardless of the time of year, we're always pushing the ISOs when under the canopy here and the A9's speed and dynamic range would be perfectly suited to the challenge. A couple of lenses to get started with would be pretty sweet as well. 
A Dual Slalom Track Close to Home
Santa, I realize that no official organization in the world has been really committing to this format of bicycle riding, but it really is so incredibly enjoyable to participate in, whether riding or spectating. When I first started riding mountain bikes my friend, Freemo, who got me into this amazing sport (thanks, mate!) had this wild idea to build a dual track. It was the first 'trail' I ever built and it is probably still my most memorable one. Racing your friends head to head down a dirt ribbon riddled with pumps, jumps, and berms that will detach the lower eyelid from your eye put grins on our faces that to this day can't be wiped off.
So, Santa, I would like to request one in the wooded area down the road from my current home in Squamish. I've found a patch of terrain that is perfectly suited for it and such a trail would be easy for the kids and parents in the area to access, and we could even bust a lap through it on our way home from a ride, 'cause, you know, knobby tires would be allowed, it is mountain biking after all. 


Muddhugger Fender
When you have flown through these parts the last few years it's been a winter wonderland, Santa, but you should see it the other times of the year; it rains, a lot. As I write this to you we're sitting on 21 days straight of rain, and not just a couple of millimetres here and there, it's regularly been in the range of 20–40mm/day with quite a few up around 50mm. Yeah, it's really wet. 
Muddhugger makes this great looking fender that offers more coverage than those more commonly used in this part of the world, and it would be really helpful for us year-round riders. It's a simple system like the Marsh Guard, but longer and pre-curved to follow the bend of the wheel. I'd really appreciate being able to see where I'm going a little more clearly at this wet time of year and this looks like a great option to help with the task. 


e*thirteen TRS Tires
Santa, these are something that I am actually in need of as my current TRS tires are worn out. Our mountain bikes aren't like your sleigh and we need tires to keep control in the various conditions that we run into. The TRS tires are one of the best all-rounders available on the market today and provide us with loads of traction on the trails. They come in two versions too and I normally run the TRSr in the front with the TRS+ in the rear with great results.


The Opportunity to Provide Clean Drinking Water to Those in Need
There are a lot of people in need of clean water in the world. I'm not sure why they aren't asking you for some clean water for their chosen festive celebration, Santa, but I would like the opportunity to help them out. Do you think you could help with the chance to provide clean drinking water while taking in the culture of the people in the area, building a better appreciation for those in the world around me?
There are options like Waves for Water, who work on ideal solutions given a communities circumstances, and I would really enjoy seeing how these communities live and to be able to help provide them with clean water to use. The gift of giving to those in need would be the ultimate of all gifts.